Forever in love with chunky sweater dresses and over-the-knee boots together. And the dress is on sale right now for under $50!


Comfy cardigan and Chips on my desk. Just a regular day at my house.


This tote is on sale right now, and you know I can't resist a great jean jacket under $80.


I loved this dress I wore for my birthday in February, and now I love it in all these new colors too!


Just a little throwback to summer. Here in Florida, we are SO ready for cooler temps, but I know most of the country is sad to see summer go!


Who else is going to jump on this fiddler cap / newsboy bandwagon with me?


This stripe tee is a great fall layering item! And I found the most amazing dupes of my Chanel flats here.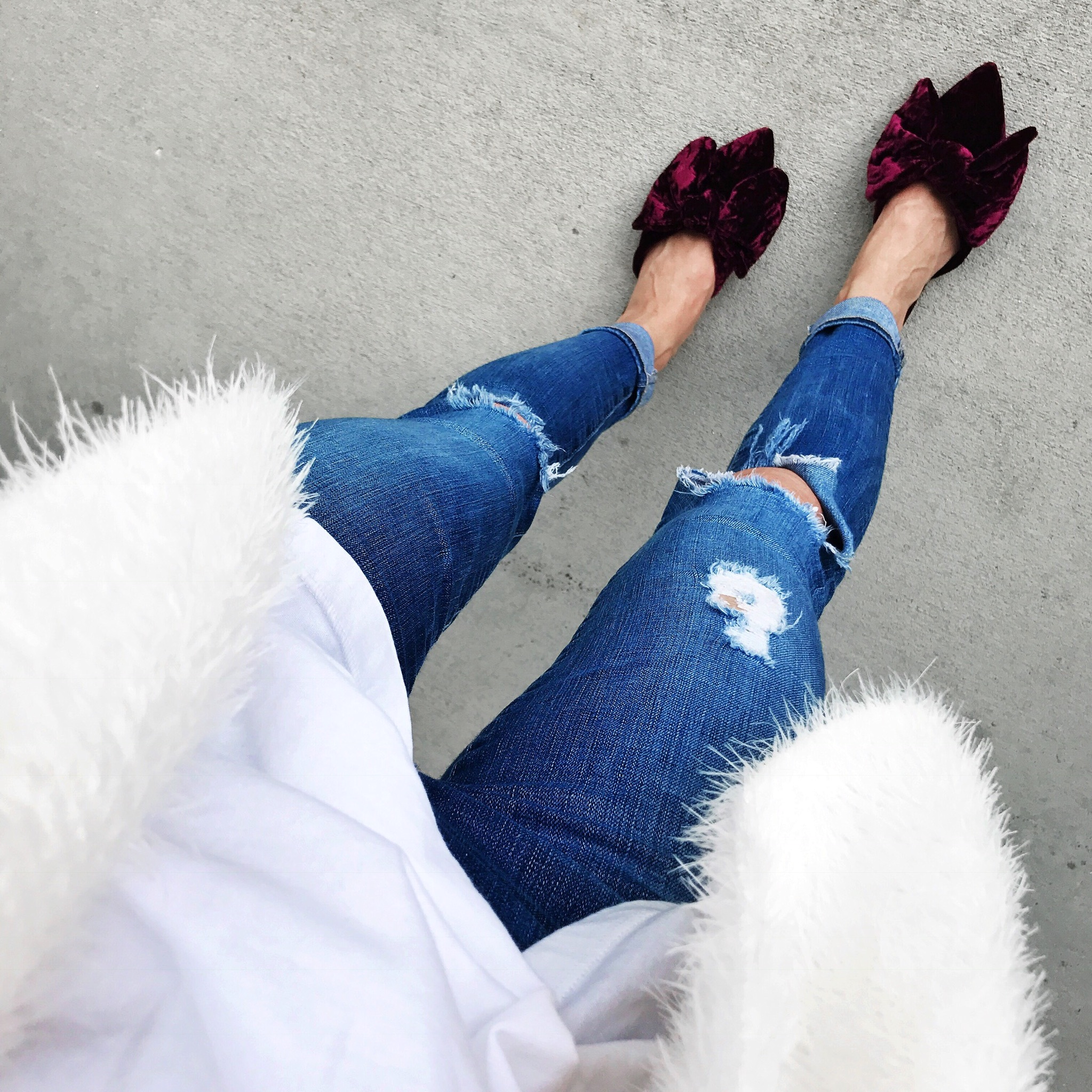 The color of these slides is such a dream in person! And I love the other color option available too!


Sweater weather is better weather!


I'm such a huge fan for a sweater that looks warm and chunky, but is actually pretty lightweight!


This long sleeve shirt dress [also comes in a pale blush pink HERE] is an amazing staple for Fall because it's easy to layer a vest, utility jacket or long cardigan with like this one that I'm wearing. It comes in three colors, is a thick warm material and under $50!


I've been a huge fan of these booties since the Nordstrom Anniversary Sale – and they're discounted again!


This has been my go-to tote the past few weeks. It's so good!


Another bootie I fell in love with this summer that I haven't stopped wearing since! Can't wait to show y'all the place in Connecticut where I took this picture!


This sports bra is so comfy and secure!


I love all the booties available this season. Such a good selection at different price points!


Flare sleeves are everywhere this season! I love this sweater. So cozy and under $40!


The dark wine color of these earrings is one of my all-time fall favorites! I've linked a couple other pairs I love!
I can't believe September went by so far! I'm looking forward to the next few months! It's my favorite time of year! Have a great day, y'all! xo.