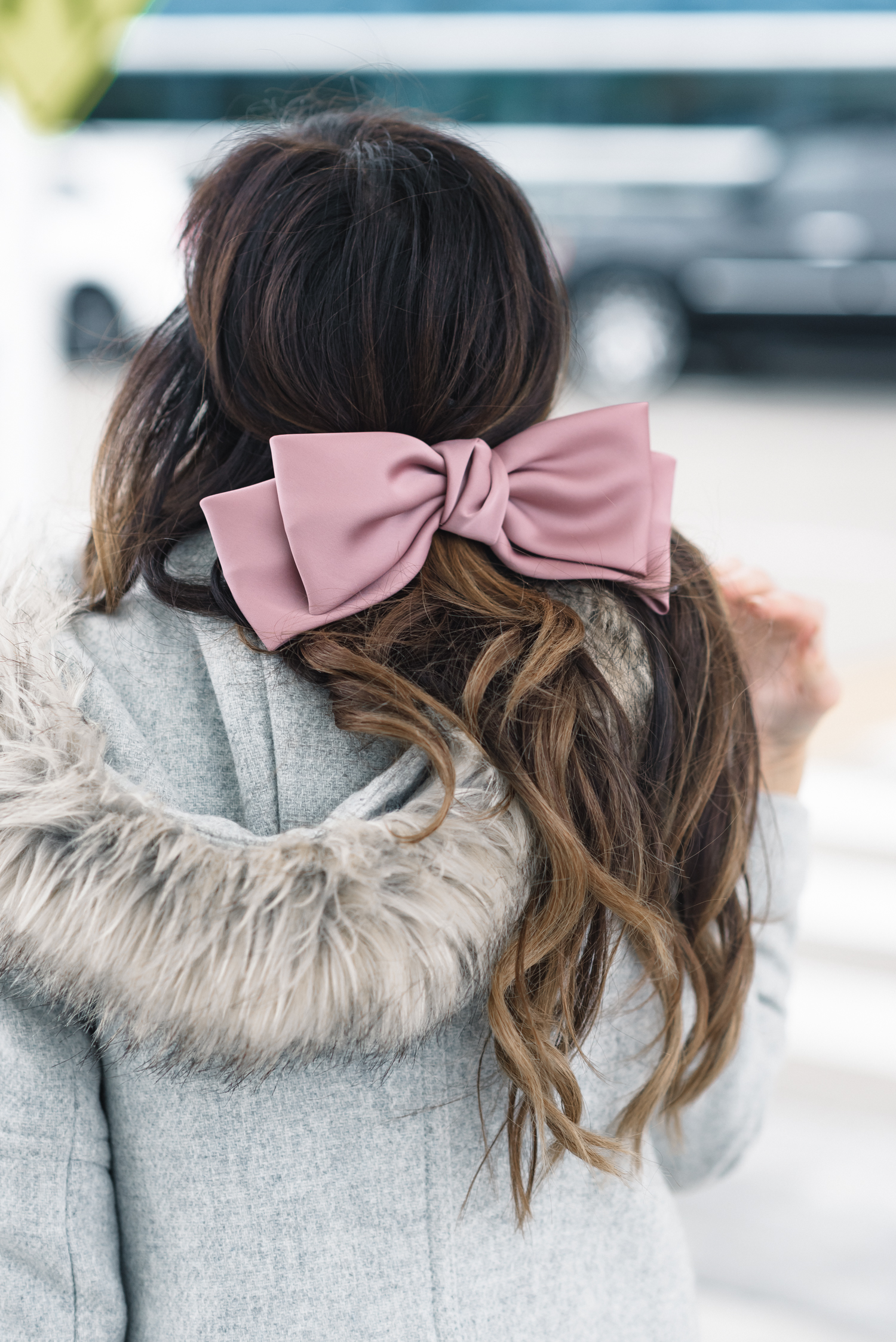 FACT: The average American will spend more than seven hours getting somewhere for the holidays.
It's the most wonderful time of year – just as the holiday classic says – but, it can also be the most stressful. There's a strong change you will experience long lines, potential flight delays, traffic and terrible drivers. When it comes to holiday travel, there are so many things that are outside of our control. However, it's important to realize that there are equally as many things that we can control to either prevent or lessen the likelihood of unfortunate events from happening.
Thanksgiving is now less than a week away and next week marks the start of the holiday travel season. With that said, I thought I'd do what I can to help make this time of year just a little bit easier to get through. Travel can be an unnerving things for people, especially if you don't do it often, have had a frustrating experience while traveling in the past or ONLY EVER travel during this time of year. So, take a few minutes and read through this list that may help you get through your travels a little easier!
• Check the details of your flight the day before you travel, and check in online if you can. This has saved me a few times, especially since I've been traveling a lot more over the past couple of years. This will help you formulate the best plan of action for the next day. Some additional tips to this point are:
[a] also check the weather – if inclement weather is expected, leave extra early to avoid potential traffic delays and prevent yourself from hurrying on the roads in bad weather and
[b] touch base with your travel companions to confirm they are good to go on the departure time.
Also, checking in ahead of time can save you time when you arrive at the airport. If you check-in prior to arriving at the airport, you can print your boarding pass and head straight through security on your day of travel as long as you don't have to check a bag.
• When it comes to travel in general, channel your inner early bird! Pack early, book tickets early, get to the airport early, check your bags early, always allow yourself more time than you think you need. It usually comes in handy when you need it the most, especially with snow and ice starting to cause delays at colder airports. I know this can be easier said than done for some people [myself included] but have someone hold you accountable, if need be! It could really change your whole travel day if you leave 30 minutes before you think you need to.
• Have someone drive you to the airport. Nine times out of ten, I get a ride to the airport from my assistant, a friend, family, or Uber. It just gives me that extra time to check my email, rest my eyes, and generally get in the right mindset for travel. If it's a possibility for you, I definitely recommend it. It's also cheaper being that you won't have to pay for parking, especially on longer trips. RULE OF THUMB: Always make sure you have your phone and ID / passport before you set out.
• Wear your heavier clothing on the flight to save space in your luggage. This is a MUST most especially if you're trying to limit yourself to a carry-on suitcase, which I recommend for an easier travel experience. You won't have room in your carry-on suitcase for your boots and coat anyway so might as well wear them, plus it'll give you room in your suitcase to pack your essentials. Remember – you can do laundry wherever you're heading. Pack neutral basics to make more outfits possible out of less articles of clothing.
• Charge all of your devices before you leave. There's nothing worse than realizing your phone is at 2% when you need to find your flight confirmation number OR you saved a few hours worth of work for your long flight and you open your laptop to find it's at 20%. The night before you travel, after you double check your flight time and check-in online, make sure you plug in your laptop and iPad [or Kindle or whatever piece of technology you need to be readily available to you on your travel day]. I'd also recommend bringing an external battery charger in case of emergencies. THIS is my favorite one as of late!
• Use travel apps. Travel app's are my secret weapon. Opting in push notifications from an individual airlines' app will allow you to stay up-to-date on flight changes, gate information, baggage carousel numbers and also gives you easy access to your boarding pass. This prevents you from having to track down a monitor or wait in line to speak with a gate agent to answer a simple question. GateGuru is a new app I recently downloaded that supposedly streamlines all of that information for you no matter what airline you're flying and also allows you to book hotel and car rentals straight from the app. I haven't used it yet but seems like a one-stop-shop and there's nothing better than that! Stay tuned on my review or give it a try yourself!
• Bring an extra empty bag. This will make it easier for you to bring gifts home with you without having to pay overweight fee's if your original suitcase already met the weight limit.
• Make staying healthy a priority! Drink lots of water. Make sure you have hand sanitizer handy and USE IT. Get enough sleep on the days leading up to travel. Bring smart snacks. No one likes being hangry or tired, and we surely doing like dealing with people who are hangry or tired, so for everyones' sake … take care of yourself!
• Pack essentials in your carry on!  Typical items include an extra pair of underwear and top, toothbrush, toothpaste, contact case, travel pillow, charger/external battery, a lightweight pair of sneakers, medication, etc. These essentials will most definitely make you feel comfortable in a host of potential inconveniences. If you are traveling with medication, HERE is a really helpful article I found.
• If you find yourself delayed or stuck at the airport, use your resources. Call the airline OR reach out to the airlines' customer service line via Facebook or Twitter. It is common for major airlines to have customer service people manning those accounts 24/7 to assist customers. Sometimes because these are more public, you might be more likely that your issue will be resolved quicker. And if you've experienced a delay that affected your trip in a big way, airlines typically provide vouchers or other forms of compensation that are useful for future travel. Just remember, the people on the other end of the customer service lines are people too, just trying to get through their day and get home to their own families! It's never a bad idea to show kindness even when you are being super inconvenienced.
• If possible, ship your gifts rather than pack them in order to save room in your luggage! This is key and requires some planning! I would send these one and a half to two weeks in advance in order to allow for shipping time, which is often longer than usual this time of year due to the increase in shipments. If you do choose to pack your gifts, do not wrap them in case your luggage gets searched. Security would likely need you to unwrap them to ensure you're not packing items that could cause harm to other people.
• For those traveling internationally, consider shopping duty-free. Be sure to give yourself a little more time before your flight to shop for those items. If you have a connecting flight once you get stateside [if coming from Europe], be aware that you'll need to pack any liquids above the required limit into your luggage prior to checking it to your final destination.
• Keep an extra close eye on your belongings. Due to the increased number of novice travelers making their way across the country this time of year, there are always going to be people out there that are going to intentionally try and take advantage. Be on alert and keep a close eye on your belongings. If you're a woman, ensure your carry on totebag / handbag has a zipper so it can't be easily accessed without you noticing. Keep it simply with the number of devices you bring with you. Store all important, valuable items in pouches within your purse so they can't be easily seen. Mark your checked baggage with a ribbon, sticker or other obvious identifier so you make sure you're grabbing the right suitcase at baggage claim.
• Have an electronic copy of your travel documents that you can access via your mobile phone. This includes your drivers license, passport, your flight information and itinerary, rental car confirmation, etc. I always save all of these details in Dropbox, which I can easily access on my phone with the app. You can also turn on a passcode lock for the app in your Preferences so that your information is extra secure.
• Keep calm and stay positive! Travel stresses can cause anxiety for even the most level-headed girl, especially around the holidays. When you find yourself getting annoyed, close your eyes and wait for four seconds, says Achim Nowak, author of The Moment. When you open your eyes, the world will look different to you. It helps bring a sense of calm over any holiday travel issue — except if you're driving!
The most important thing to remember on your travel day is the whole reason behind the trip. You're traveling because there are people at your final destination who love you and can't wait to see you for the holidays! Traveling and being in a place that's not part of your daily routine can be unsettling sometimes, but keep an open mind and have fun during this wonderful time of the year! Wishing you safe travel mercies! xo.