For a Florida girl, I admittedly own a LOT of winter coats, but this is one of my favorites.


These jeans are on sale for under $150 right now! They are one of my favorite pairs. Love!!


Who else is a huge fan of the tie-sleeve sweater this season? I think it's such a cute detail.


This bold cardigan is so stunning in person! It's a great color for fall.


These boots are amazing and on sale right now, but there are limited sizes left! If your size isn't available, here's another similar option that I love.


The price on these boots blows my mind. Under $90 right now!


A cloudy day calls for gray jeans and neutrals. So cozy.


This cardigan is not available in pink anymore, but I love the ivory version! And these jeans are on sale for under $50 right now…yes, you read that right!


These sweatpants might be the most comfortable I own. Highly recommend!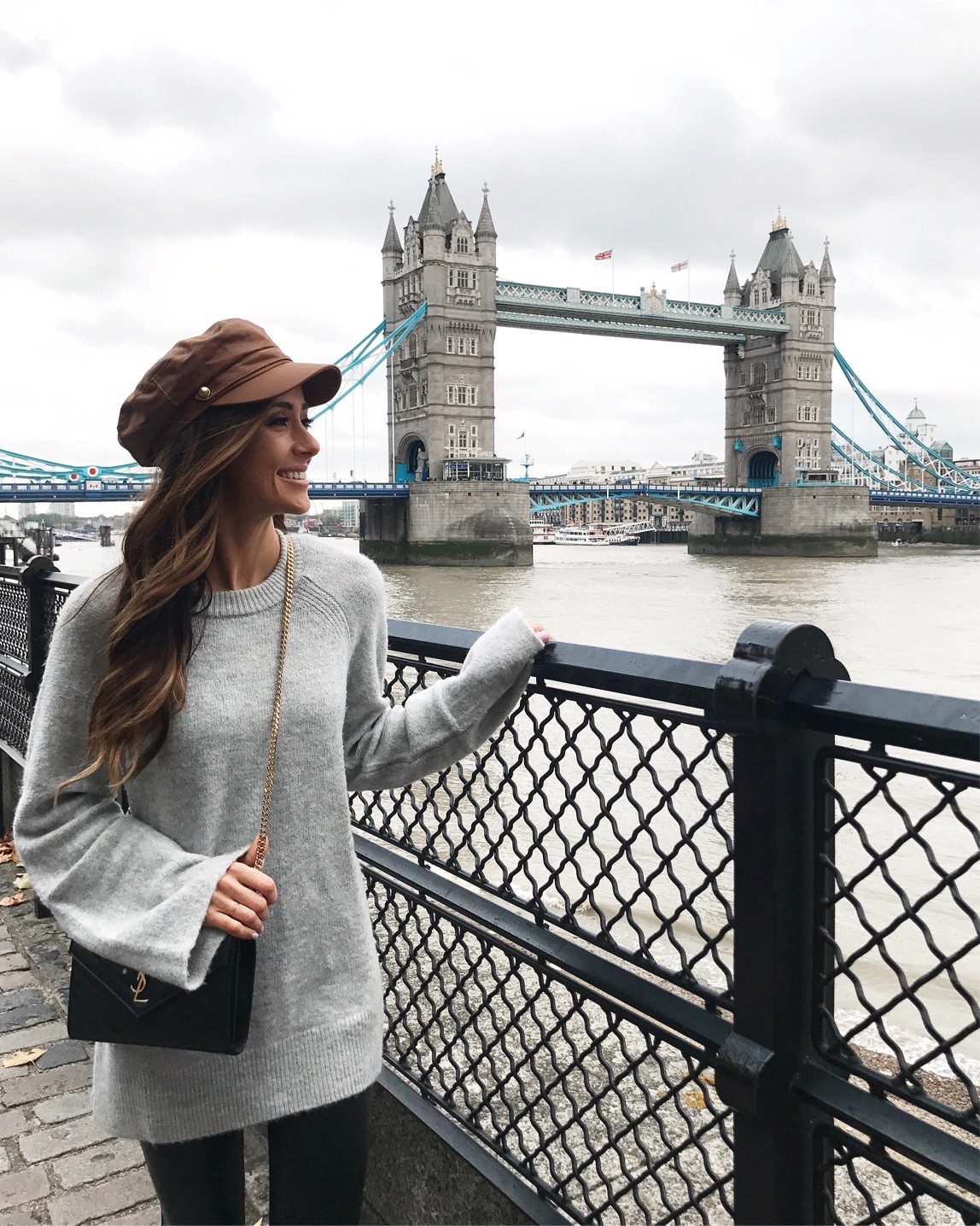 I miss London already! I went exploring in this gray sweater and was nice and warm.


These sneakers are SO comfortable. I've been wearing nonstop since I got them. And they're at the right price!


My jeans are 40% off right now!


I wore these joggers on my flight to London last month! Still available in all sizes!


Dreaming of my short road trip to Annecy last month! The fall colors were so dreamy!


These have been my go-to booties lately. They are a great value for the price, and are super comfortable!


Currently living in these boot socks.


This might be in the running for comfiest outfit last month. I wear this pullover all the time at home!


These shorts are amazing, and this top is so soft!


My jeans, boots AND earrings are all on major sale right now!


These leaves were everywhere. I love this time of year in Europe! Florida, gonna need you to cool down now too!


I love this calendar from Girl Friday Acrylics! Enjoy FREE SHIPPING with code SEQUINSFREESHIP, or 10% off any other product / calendar with code SEQUINS10.


Huge fan of these leggings under $80!


My jeans are sold out, but I linked the other pair that I am living in lately! Currently 33% off!


This leopard print dress is an investment, but so super flattering and a staple that will be in your wardrobe for a long time!


This bell-sleeve sweater is at such a great price point! 5 colors available!


My favorite spot to sit in London and just think. Missing it so much!


I love this colorblocked coat for breezy days! Not quite as heavy as a winter coat, so it's perfect for chilly fall days!


Fall decor GOALS in Boston right now! I had the best time there with Marissa!
It's been a really great month. Who doesn't love October?
I'm excited to spend a little bit more time at home this month but appreciate all of your love on Instagram! xo.