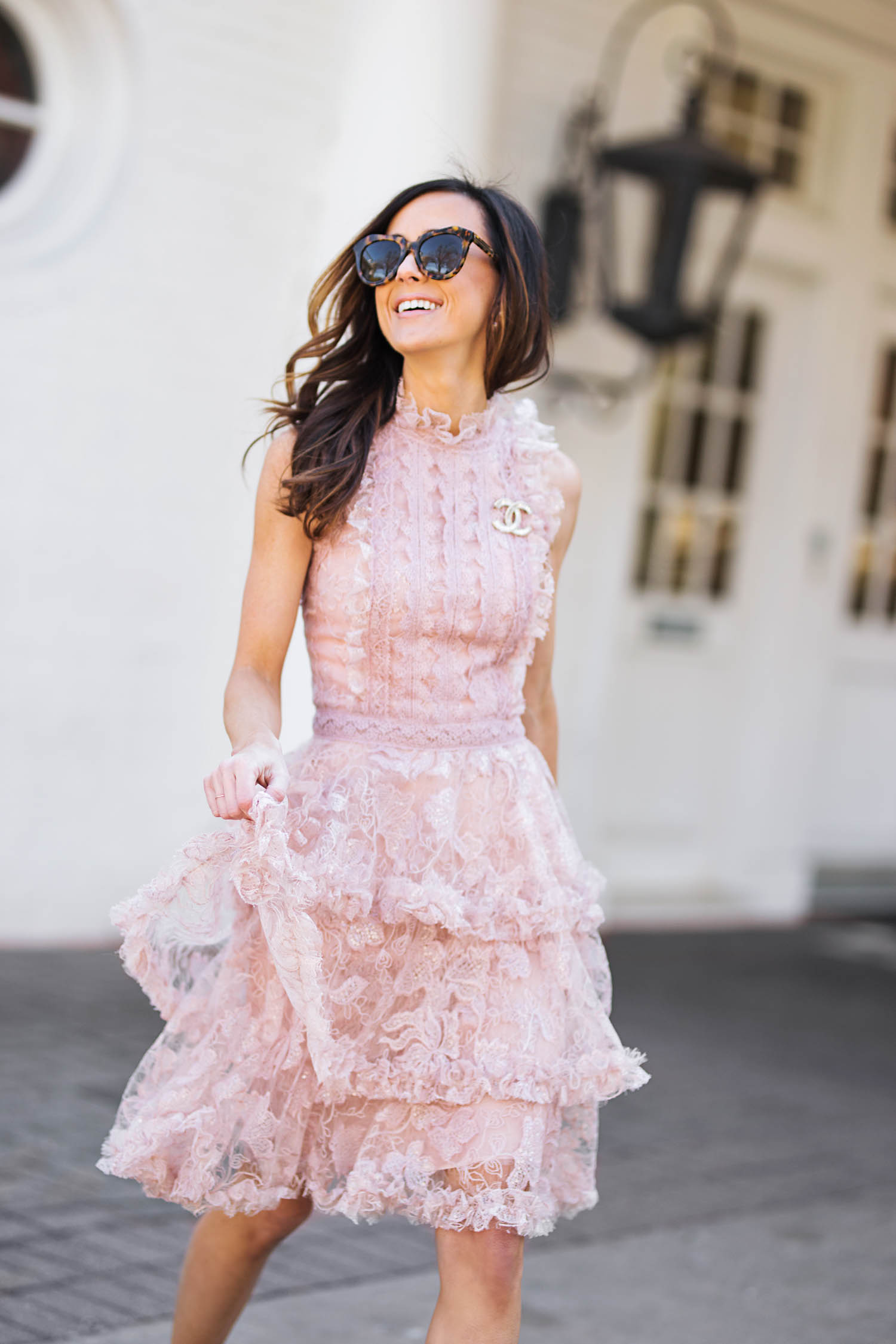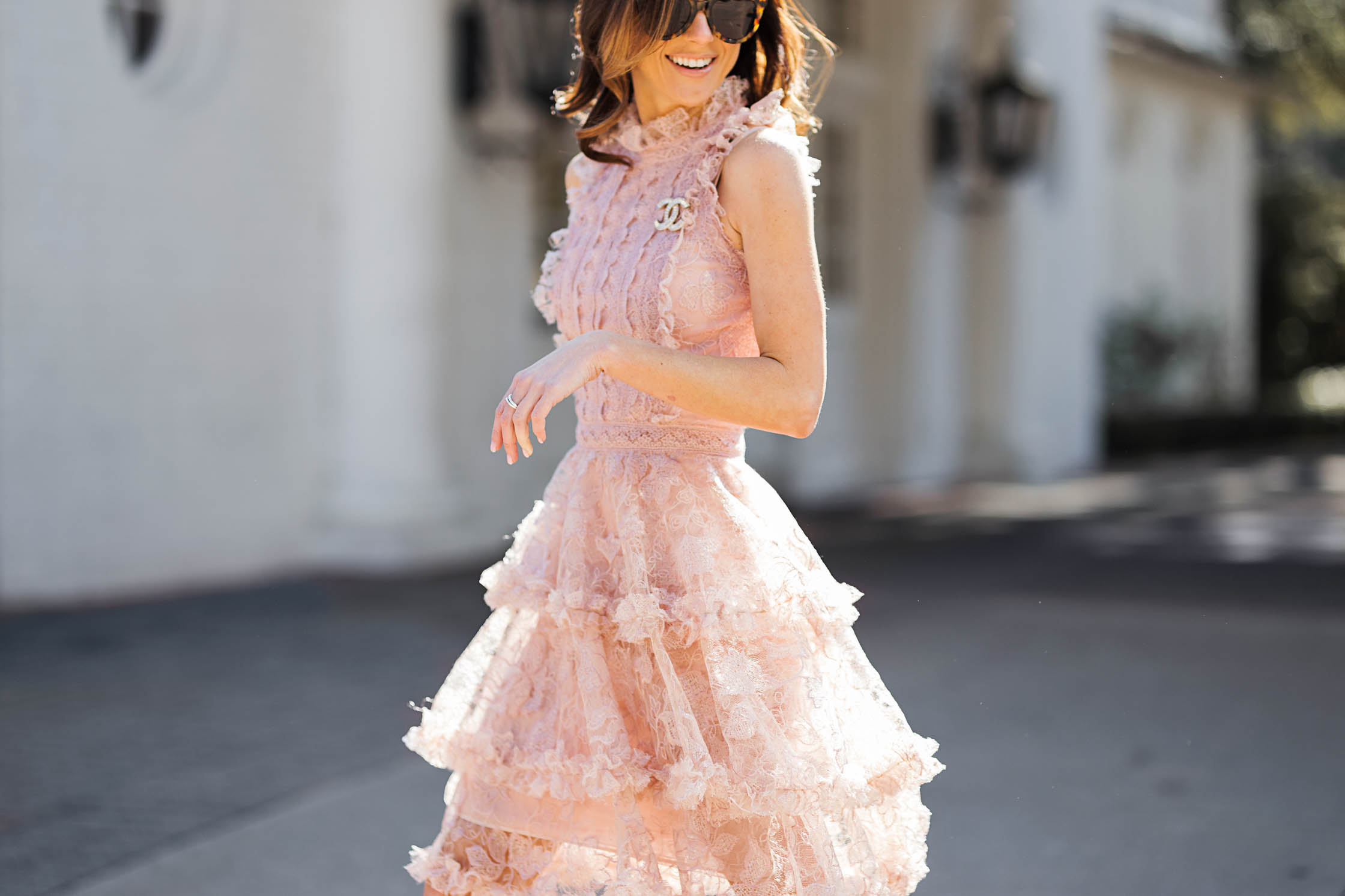 Hey there, lovelies!
Last week was a bit of a whirlwind! I was trying to get this post ready for y'all by Friday but I had been tying up so many loose ends on work collaborations, finishing up my physical therapy appointments and keeping a close eye on Chips' while he recovers from his oral chemical burn, while also preparing to leave for Dallas for the rewardStyle conference and it just didn't happen!
So, I am excited to finally be getting this post to you guys! I'm going to answer some questions I've gotten about my recent rebrand and website launch from Sequins & Things to Alyson Haley. I wanted to share this post a few weeks after the launch so that y'all have had some time to look through it and get your bearings and also allow for Justine, my assistant, and I time to clean up some of the pages you will be venturing to from now on to find content.
So, anyway, let's get started!
What is your name? Alyson? or Haley?
Before getting into the reasons behind the change, I thought I'd talk a little bit about my name as it does somewhat pertain to the change. One of the things that always makes me chuckle and face palm myself is how often I'm called Alyson. It makes me chuckle because I go by Haley, which is my middle name, not my last name. It makes me face palm myself because I wish there was a way to make this easier for you guys. Having to tell people 'I go by my middle name' is literally something I've had to do my whole life. I was really shy when I was growing up and I always cried to my Mom about how mortifying it is to be one of the only kids in the classroom on the first day of a new school year to have to actually say more than the word 'here' to let the teacher know that I go by Haley and not Alyson. She always laughed and said I am being silly and that it's really not a big deal. In hindsight, Jules was right. It isn't a big deal. I actually find it funny that I complained about having to tell a class of 25-30 students and a teacher that my name is Haley and now I'm sitting here trying to figure out how to tell a few hundred thousand. I totally understand why so many people call me Alyson or think my last name is Haley, and I hope you know I'm never annoyed or frustrated by it.
The reason why my Instagram [and the rest of my blogs' corresponding social media channels] handle has always been @alyson_haley is because I made it when I was living in Colorado, when I wasn't a blogger or Instagram influencer [if that's what you see me as]. I was just a 20-something year old gal utilizing Instagram as a creative outlet and a means to keep up with friends. Everyone who followed me know my first name is Alyson but I go by Haley, my middle name. So, it's wasn't strange to them. Personally, I just didn't want my last name in my handle so I just made it my first and middle name. Over time, as I started sharing more style focused content, people started following me who didn't know me personally, in 'real life', and therefore didn't know that I went by Haley. I never bothered to change it because, well … Alyson Haley is my name and I didn't want to change it to my eventual blog name because I felt like that might be confusing. I didn't want to be known as a blog name. I wanted to be known by my name, even if you didn't know I went by Haley. It's always been a personal preference that I've stuck to.
So, all of this brings me to a question you may be wondering and one I was recently asked:
If you go by Haley, why did you rebrand your blog to Alyson Haley? Why didn't you just make it Haley?
To be honest, I didn't even think to do that. After thinking about it now, here's why I don't think it came to mind:
So, everyone LIVES on Instagram these days and it's one of the biggest traffic drivers to my blog. So, since you've only ever known me as Alyson Haley on Instagram, I just felt like it would confuse SO. MANY of you. Think about how long you've been following me … I know a lot of you have been following me for YEARS! So, for years, you've been reinforced to see me as Alyson Haley and that my blog is Sequins & Things. If I changed my Instagram to Sequins & Things, there would probably be a little bit of like 'wait, who is this?' for a second but you'd [more than likely] assimilate to the new handle because you associate Sequins & Things with Alyson Haley. There was already that association. However, changing my Instagram name AND my blog name to a name most people who follow me online don't quickly and easily associate with me … would be a little too big of a change, especially with so many bloggers out there now. You'd like 'Who is this person? I didn't follow them!' *hits unfollow!* Ha! Like I said, this whole thought process never crossed my mind when I was making the decision but, thinking about it now, I just don't think it would have been the best move for me and for you.
To be honest, I'm not bothered by the fact that not everyone knows me as Haley. Sure, it'd be nice because that's all I've ever been called in personal life but if call me Alyson Haley, or even Alyson, that's fine by me. It's my name and I like my name. It's unique and different so it doesn't bother me to be known as that.
Why did you rebrand?
The reason is pretty simple. In 2013, when I started Sequins & Things, I saw the blog as a fun hobby and I chose a name that showcased a little of what I was stylistically intrigued by at the time as well as sounded cute. There was nothing wrong with it and there still isn't but, as time has gone by, I have grown up a little and thought a lot about what I want my blog to be and how I want it to be packaged. I've grown and matured. I've learned a lot about what I want to share outside of simply outfit posts. I've also learned a lot about what you all want to see from me. All in all, I want my blog to be an extension of me and what I have going on in my life and, I want what I share to honor the requests you've made of me, as well. I want this to be a place for us both to enjoy! With all of this in mind, I didn't really feel like the name of my blog, Sequins & Things, portrayed all of this to the outside world, to the people who had never heard of my blog before and are asking me to tell them about it. I also noticed that I would experience feelings of embarrassment when I would have to mention what my blog name was. This was a huge red flag for me and made me realize that I was growing out of it.
I honestly didn't have to think long about what the new blog name would be. My social media handles have always been @alyson_haley and all of you know me as Alyson Haley. My name is never something I'm going to be ashamed of and it will paint the picture clearly that my blog, named after me, is an extension of me, what I have going on in my life and what I'm loving right now.
What do you think? Do you like Alyson Haley or do you miss Sequins & Things?
How to … Tutorials
Since the new site is quite a bit bigger than the old one, I thought it might be helpful to give y'all some quick little video tutorials on how to navigate certain aspects of it. We have placed questions that we often received above each one and then share a video on how to get that place in particular. At the end, I'll share what I hope you'll become the most familiar with on the site and where to find those items!
How do I shop your Instagrams if I don't have the LikeToKnow.it app?
How can I get to your LikeToKnow.It page from your website?
I'm going on a trip. How do I find out if you have travel tips for my destination?
First, head to the Travel Guides page to find the country you're going to.
Then pick your country and explore the page for city Travel Diaries, packing tips and more!
I'd love to read more about your time in London. Where can I do that?
You will follow the steps from the previous question and select London.
I do need to get y'all more content on London and I promise. It's coming!
I need a dress for an upcoming wedding I'm going to. How can I search for that?
You can also simply click on the magnifying glass at the top right hand side of the main homepage and type in 'wedding guest'!
How can I contact you?
How do I find your frequently asked questions?
I encourage everyone to read through my frequently asked questions!
How do I subscribe to Ask Alyson Haley and your other newsletters?
You have a few options. The first is on the home page.
The second option is in the hamburger menu.
Where can I shop for the items you talk about on Instagram Stories?
I'm new to Alyson Haley! How do I learn more about your background?
Visit my About page here!
As a reader, what do you want me to be the most familiar with on your site?
There are a few things:
• The Hamburger Menu: This is the main menu on my site and will help you get to some of the most important pages like my contact page, about me page, and frequently asked questions page! If you haven't subscribed to a newsletter or don't follow me on Bloglovin, you can find links to do both of those there, as well!
• Search Bar: Utilizing the search bar will eliminate your need to contact me about whether I've done a particular post recently and wait for a response. As much as I love that y'all see me as a resource, I would love if y'all saw the blog as the main source of reference and resource material and go to it as a first line means of getting your questions answered. Questions are always welcome but I think sometimes it's easy to forget that the blog is there for you and is constantly being updated. It's completely understandable so no shame at all – just a reminder to utilize the search bar!
In addition to those, I'd love for y'all to become familiar with the Travel Guides page as the main source of travel information. If there isn't a guide for a destination you know I've been to, there's no need to ask me if I'm going to do one. I likely will. It's just in the works. All of the packing guides and travel tips can be found in that area, as well.
And I think that about wraps it up! I appreciate you reading through this! I know it was long but I wanted y'all to know how to navigate the site! It's really important for you to be familiar with it so you can find what you're looking for when you need something in particular!
As a thank you for being so sweet and supportive with this launch, I wanted to spoil 10 of you with a $100 Baublebar gift card! They have SO many cute new baubles for Spring and, since shopping for jewelry this time of year is one of my favorite things, I thought this would be a fun little giveaway!
** THIS MUST BE DONE ON A DESKTOP! YOU CAN'T SUBSCRIBE VIA MOBILE RIGHT NOW. I'M SORRY! IF YOU DON'T HAVE A DESKTOP, CALL SOMEONE WHO DOES TO SIGN YOU UP! XO. **
Enter in the Rafflecopter widget below: