Happy Sunday! And happy August! July was such a fun & busy month for myself & the team! I have rounded up some of my favorite looks from the Nordstrom Anniversary Sale + my time spent in London! Speaking of the Nordstrom Anniversary Sale, today is the very last day to shop! Don't wait on the items you see are included because prices go up tomorrow!


Hands down my favorite activewear outfit from the Nordstrom Anniversary Sale!


I could not have asked for a sweeter morning with these two beauties! This floral dress is such a good buy for under $50!


This outfit was a favorite from the Nordstrom Anniversary Sale & makes me excited for cooler weather! The cardigan is still available in four colors and under $50!


Calling all color lovers – this outfit is for you! This dress is so cute and under $100! I'm in an XS.


This cashmere scarf was a must for me during the Nordstrom Anniversary Sale!


While I was in London, John & I got to meet up with my cousin, Jason, for a few beers. He lives in Sydney, so it was so exciting to hear he was in town, as well! I wore this jumpsuit [under $60!] because John and I were heading out to celebrate his birthday after! I'm wearing an XXS.


I wore this outfit to meet John's sister, Kelly, in the cutest little town called Henley on Thames! Supposedly, George Harrison from the Beatles lived here. These paper bag shorts are currently on sale for $29.99!!


How cute is this little corner in London's Belgravia neighborhood? I just snagged this body suit in black for the Fall season!


I went with this DND nail color called Linen Pink. It turned out to be more of a neon coral color that I don't think was the best choice for me, personally. But, if you tend to gravitate to coral-y colors, this is a great one to consider!


Give me all the soft knit graphic tees! Anyone else love a good band tee to throw on or even dress up a bit?


I wore this cute summer dress for a night out to dinner with John! It's a little pricey but I love the silhouette.


Nothing like a t-shirt, jeans and heels for a lunch out with girlfriends! It's comfy meets glam, on all levels!


John and I took a weekend stroll around the Battersea neighborhood in London. These jeans are my absolute fave right now!


My little beach town comes alive on the Fourth of July weekend!


John and I stopped into the cutest pub when we were walking around the Battersea area last weekend! How cute is the flower wall behind me? I shared a little bit about myself in this post on IG, just in case you're new around here!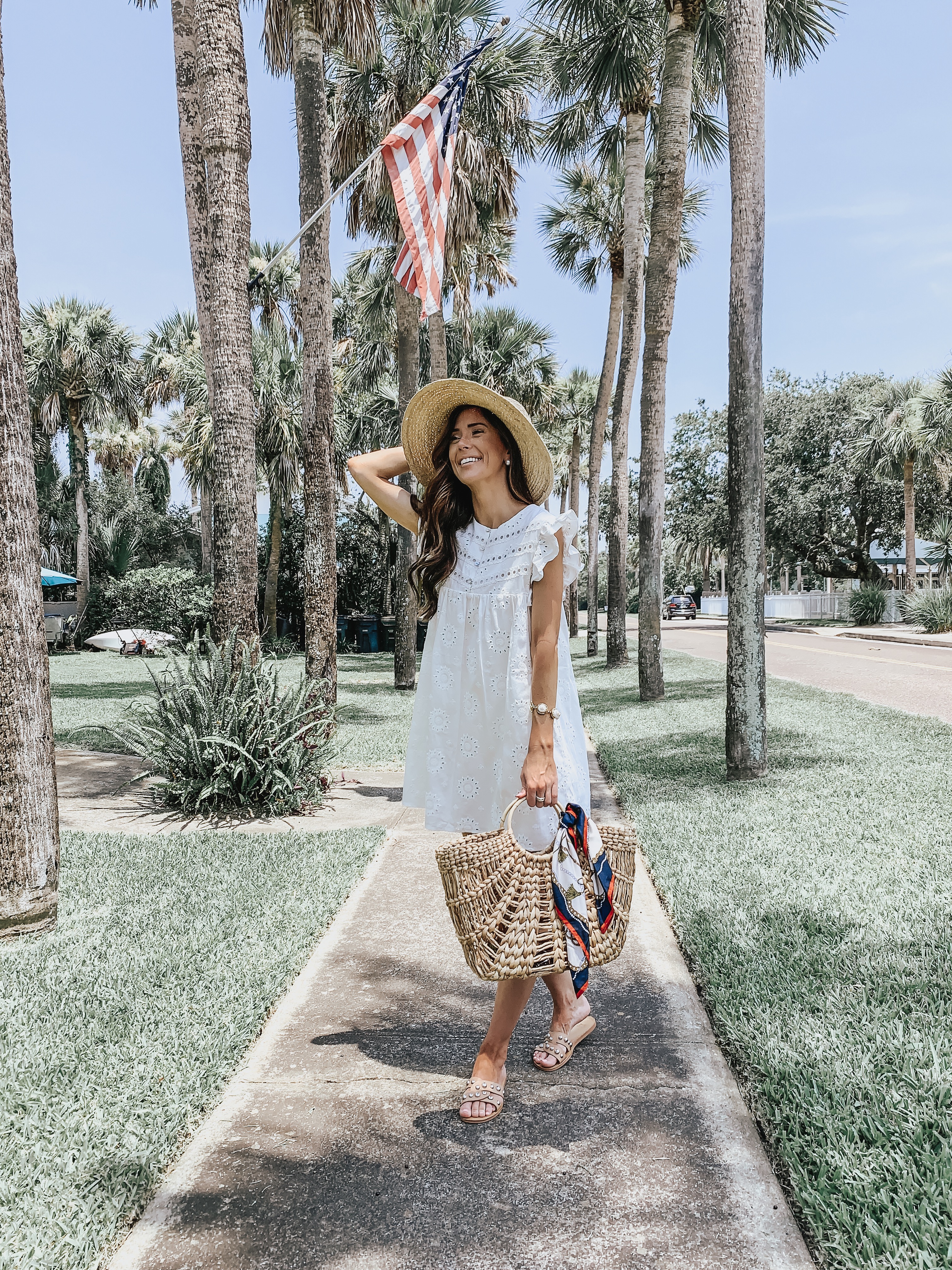 Happy Birthday, America!


I wore this sweatshirt for a laid-back, casual 4th of July around the house. It's currently on major sale and comes in a few colors! Also, I cannot stop wearing this bralette! I have it in two colors!


I wore this on one of my last days in London last week. This striped top is sold out in blue but still available in pink and is under $25!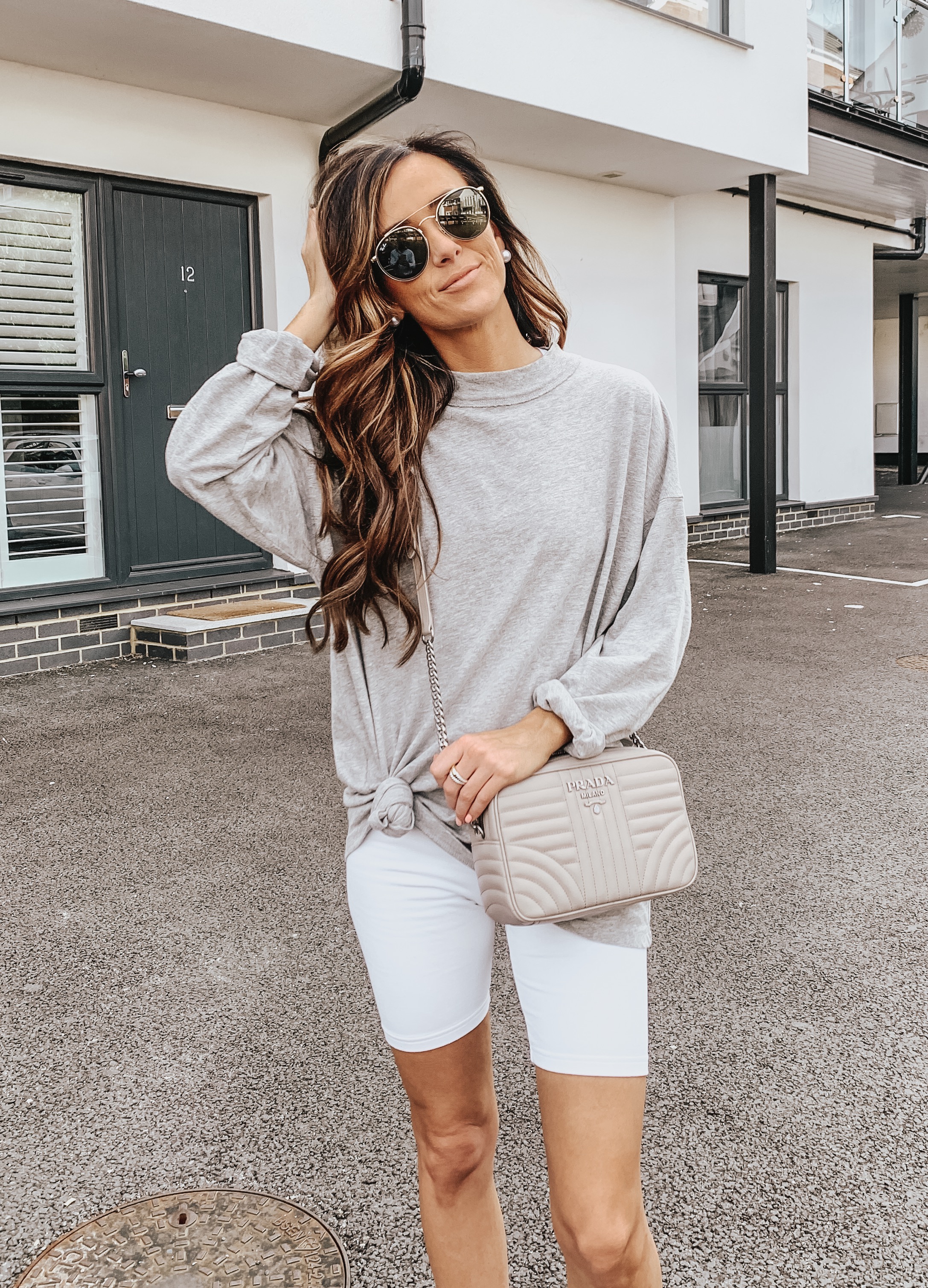 I'm here for the biker short trend and I'm loving this new tee I got in London. It's under $40 and super soft!


Orange you glad I shared this insanely cute dress with y'all?!


Hello Chicago! These Spanx leggings from the Nordstrom Anniversary Sale, are a staple in my closet!


Snagged these pjs at the Nordstrom Anniversary Sale, and they were exactly what I needed after a long day of shopping in Chicago!


These booties were one of my favorite shoe selections from the Nordstrom Anniversary Sale!


We came, we shopped, we out! Chicago was such a fun trip to shop the Nordstrom Anniversary Early Access picks, for yall!
July Top Ten: Best Selling Products
Here are the 10 best selling products I posted in the month of July, in order of popularity!
1 | 2 | 3 | 4 | 5 | 6 | 7 | 8 | 9 | 10
Thanks for stopping by, lovelies, and giving me so much love this month on IG!
xo.