Hello, friends! For two years, this cashmere sweater has been one I often opt for as it is warm and an easy layering piece! It's also one of the most affordable cashmere pieces I own and one I subsequently get the most use out of! Since it's been restocked again this year, I thought I'd share it with y'all! While in London, I paired it with this black and white striped top and the black moto jacket I snagged during Nordstrom Anniversary Sale, both of which have been restocked at least somewhat. The jacket is also currently 40% off!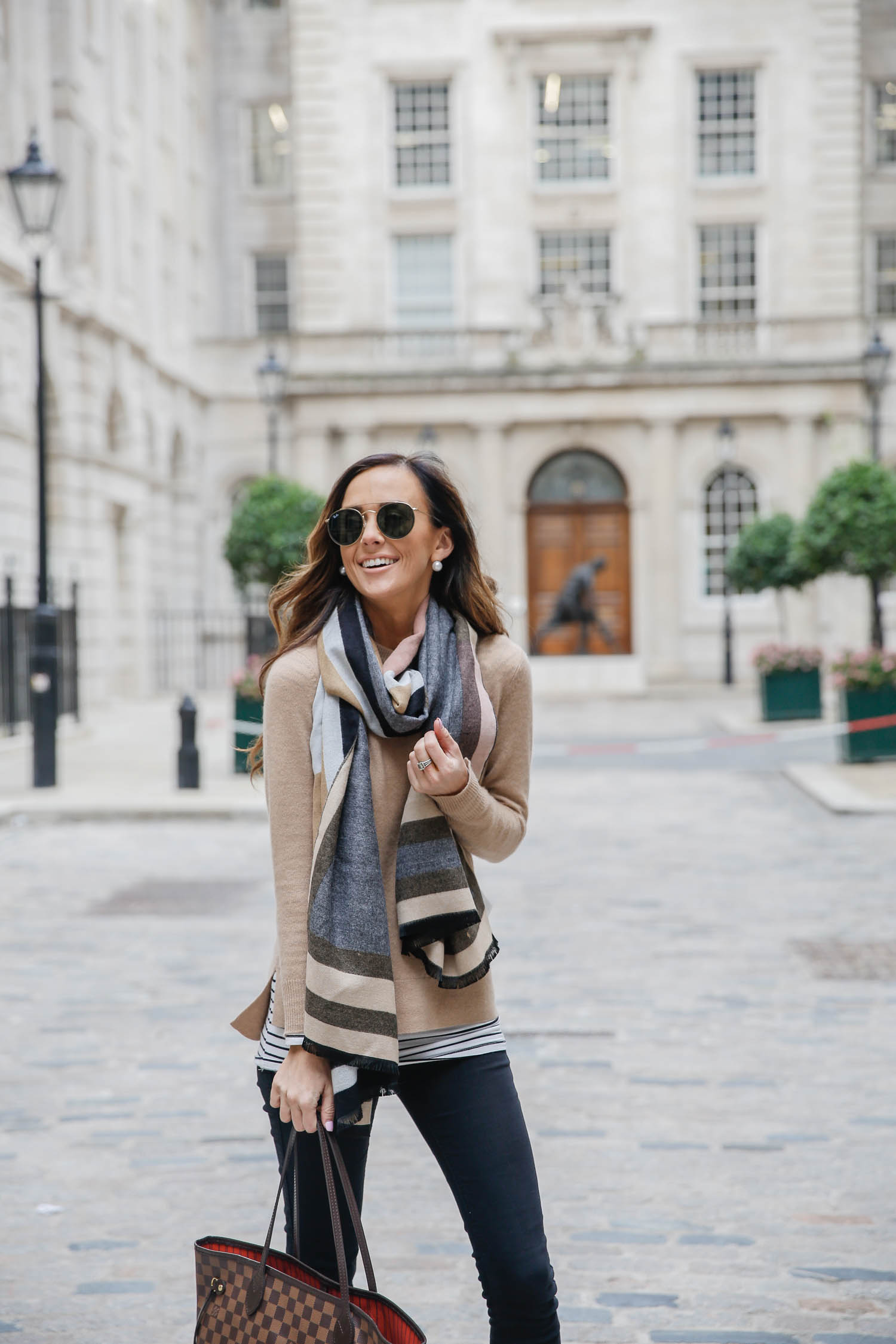 I literally cannot get enough of H&M right now! They have some of the cutest pieces for Fall, like this scarf! If you're on a major budget but need some good Fall pieces, look no further! Here, I'll round up some of the ones I've snagged and others that I think are super cute:

I hope y'all are having a good week so far! I'm gearing up for a little weekend away with my girlfriends on Thursday. We are enjoying a late, late Summer trip to 30A, which is probably going to be glorious because it's not peak season and still really hot! Cannot wait! What are some of your favorite places in that area? Have you been? xo.