Now that Halloween is right around the corner, Fall is actually starting to feel real. Everyone has their pumpkins out, their teddy coats on, and seasonal shows and movies have begun circulating. We're in the thick of the season, friends, and I couldn't be happier about it!
To kick off what finally feels like Fall, I thought it'd be fun to get together a simple bucket list of sorts. If you haven't partaken in any Fall activities [maybe it's still 80 degrees where you live, too?!], it's definitely not too late! In fact, it's the perfect time to start celebrating. In case you need inspiration to begin, here are five ideas to cross off before the clock strikes winter [and don't worry, not all require leaving your couch …].
Head to the pumpkin patch before they pack up.
I shared that I wasn't truly decorating for Fall this season, but you know I HAD to pick up a few pumpkins for my house. They're the easiest way to decorate, and plus, I'll take any excuse to feel like a kid at the patch. A hot cup of cider and roaming cute pumpkins and I'm a happy girl! By the way, this is a great activity to do with friends, especially if they have kids. I know that sometimes it's tricky to find things to do that feel fun for you and your friends with kids since people can be in such different stages in life, and this is one that serves everyone!
Make your favorite crockpot meal.
It's officially crockpot season and I'm veryyyy excited about it. One of my favorite things to do this time of year is to make my favorite [and super healthy] Turkey Chili Recipe. I'll be making it next week for John as he's always the one to cook for me. I think it's time to show him I'm not completely inept in the kitchen, ha! Y'all can browse more crockpot recipes on this Pinterest board [and follow me here if you aren't already!].
Snag those wardrobe essentials you'll need to make it through the upcoming cold season.
Winter will be here before we know it, and whether you live somewhere where temps are already dropping or know they will soon, now is a great time to shop. In fact, several of my favorite retailers have their fall sales happening or are offering amazing discounts to use while you can. Included in that list is one of my favorite outdoor retailer, Backcountry. Y'all have heard me talk about Backcountry [quite a few posts highlighting favorites from them HERE] for years, as they are that spot I can't skip when shopping for cold-weather essentials.
Their shoe game is always top-notch, as well. They tend to surprise me with the vast variety of styles and trends they have. They truly have items for all ages, which is SO efficient for family or holiday shopping. I hit them up before my trip to Maine and grabbed some items that I knew I'd want back in Jacksonville, as well, like the cute booties I'm wearing here at the pumpkin patch! Whether you're looking for classic booties, like these, waterproof shoes, hiking boots and shoes, cozy sweaters, thermal undergarments, down jackets … and the list goes on … they are sure to have it! And, remember that discounted rate I was talking about? Well, if you're a first-time shopper, you can use ALYSONH15 at checkout for 15% off .. so, yay! Enjoy! And, you're welcome, ha!
Cozy up with your faves and watch your favorite Halloween movie, scary or not.
I love Hocus Pocus, of course, but I also love The Shining. I watched it last weekend by myself. I know.. I don't know how I did it, either, to be honest. I think the more you've seen a scary movie, the less scary it is? Might I suggest an entire lazy weekend binging some Fall and Halloween classics?! Doesn't that sound so necessary? All ya need is that turkey chili I mentioned above and your pups by your side.
Get outside [and enjoy the foliage if you can].
Obviously this is totally dependent on where you live but, if you've never seen proper fall foliage, I challenge you to tick it off the bucket list next year in places like Colorado, Maine, Vermont, New Hampshire, Portland, etc. It is unreal. I'm so happy I got to see it in Maine this year with my family. HOWEVER, foliage aside, getting outside this time of year is a BREEZE because of how amazing it feels so, plan an outdoor barbecue with your friends, go to a football game or concert, set out on a hike, do something to enjoy this time of year! We all know winter will be here before we know it. Take advantage of what a gorgeous season we're currently in.
In case you missed it, I went hiking in Maine. Here's the hiking gear I used and recommend:

Alright, friends, those are just 5 simple things to do before the season ends, but I know the list could be way longer. Do y'all have anything to add? Anyone doing something unique this Fall? Any seasonal traditions your family does each year? Be sure to share in the comments below. And, if you're new to Backcountry, don't forget to use code ALYSONH15 while shopping … you don't want to miss that 15% off!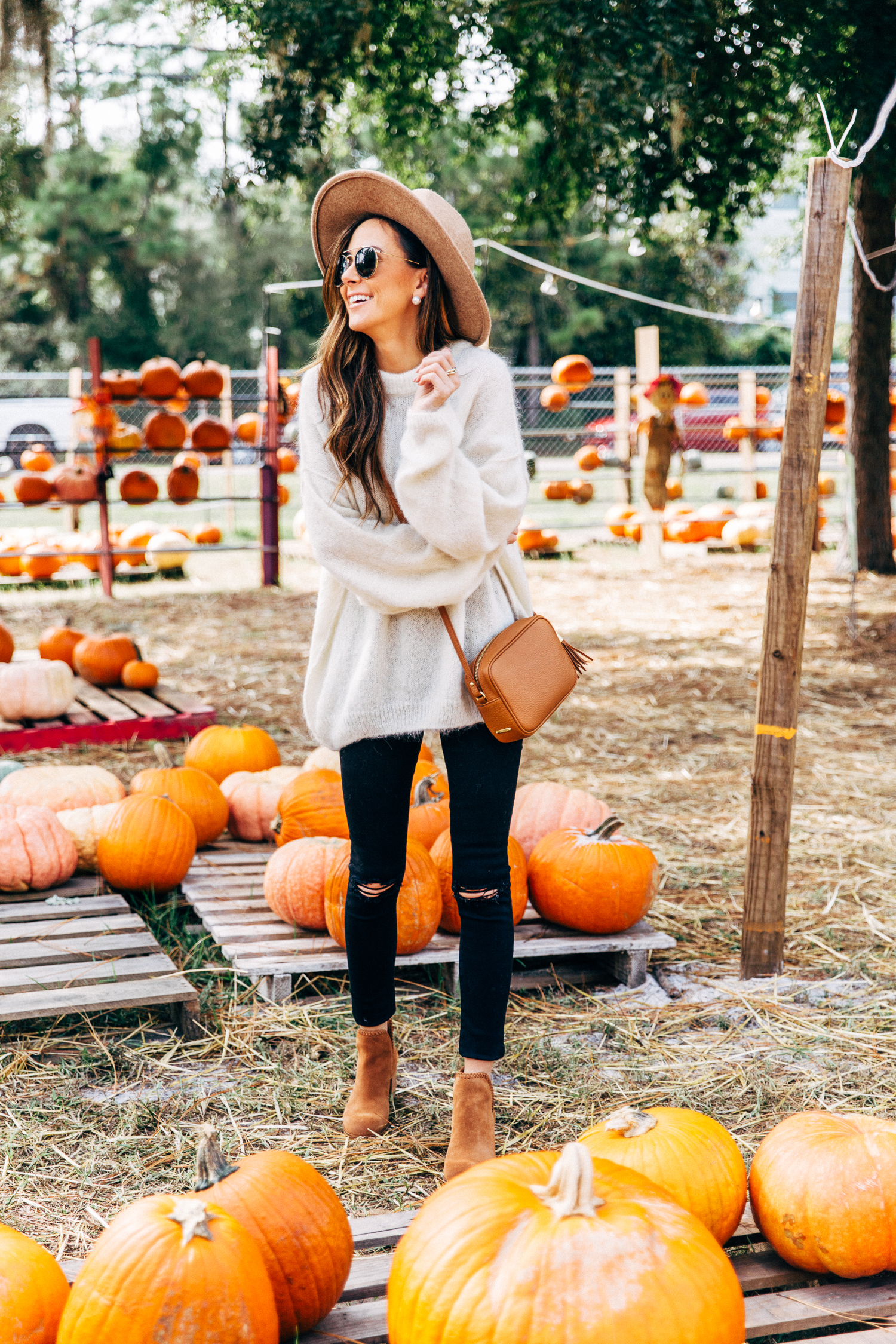 What's your favorite Fall activity? Leave it below! I'm all ears. xo.