Hi there, friends! Happy Black Friday! I hope you had an amazing holiday with your friends and family. I don't know about you but I am still full from all of the food I ate yesterday yet I'm also so excited to eat the leftover cinnamon rolls for breakfast, ha! But, I'm going to wait another hour or so because I'm pretty content sipping my coffee while perusing all these amazing Black Friday sales! Are you shopping today? If so, I did a little [okay, a quite large] round-up of all of the sales to make it quick and easy for you guys so you can get back to your family and friends!

Before I get to that, though, I thought I'd start with something a little different this year. There are always those hot items that we're all looking to get a deal on or that we're hoping to get underneath the tree. So, I asked y'all the other day what you're looking for and I picked the top 20 hottest gifts of 2019 and then scoured the internet to find the best Black Friday deals for you guys! I hope you're excited!
Simply click the item you are wanting to snag and it'll take you to the retailer with the current best price. If you find a better ado, as they are certainly always changing, let me know throughout the day on IG and I'll be sure to get it updated ASAP!

APPLE AIRPOD PROS | APPLE WATCH | APPLE IPAD | APPLE MACBOOK AIR
INSTANT POT | KITCHENAID CLASSIC 4.5 QT MIXER | STAUB CAST IRON COCETTE | PHILIPS DIGITAL AIRFRYER | NESPRESSO ESPRESSO + COFFEE MAKER WITH FROTHER | NINJAFIT PERSONAL BLENDER
FURBO | SONOS ONE WIRELESS MUSIC | DYSON CYCLONE V10 VACUUM | GOOGLE NEST THERMOSTAT  | SAMSUNG 50″ SMART TV | AMAZON FIRE STICK | EUFY ROBOVAC | RING VIDEO DOORBELL
KINDLE E-READER | SPANX LEGGINGS | DYSON HAIR DRYER | FITBIT CHARGE 3 | PLAYSTATION 4 | GRAVITY WEIGHTED BLANKET | CANON G7X MARK II
Okay, now for the round-up! Ready? Here we go!
Clothing
ABERCROMBIE & FITCH | 50% 40%  off site-wide. No code required. See my picks.
My beanie and puffer jacket are included in the sale. For more insights into my A&F purchases lately, be sure to check out the highlight on my IG profile.

AERIE | 40% off the aerie collection + all 10 undies for $35
AMERICAN EAGLE | 40% off + free shipping [don't miss this dress,  this tunic sweater, and the sweater here + here]
ANTHROPOLOGIE | 30% off everything
Here are some of my recent Anthropologie purchases that I highly recommend you consider for your wardrobe, home or as a gift:

Don't miss the T3 curling wand, this faux fur blanket, and this little NuFace device that assists with minimizing the look of fine lines and wrinkles! I haven't found better deals on the T3 or NuFace, even on their actual websites.
ASOS | 30% off everything with code BIG30
BACKCOUNTRY | Up to 50% off [30% off Patagonia, 25% off The North Face]

BANANA REPUBLIC | 50% off regular priced items with no code required 
BLOOMINGDALE'S | Buy more, save more! Save 15-25% off marked items throughout all departments!
BODEN | 30% off with code H7N3 at checkout
CLUB MONACO | 30% off site-wide with code BLACKFRIDAY
DSW | Buy one, get one 20% off! Buy two (or more), and get 30% off bags and shoes with code BCDEALS!
EXPRESS | 50% off site-wide
Be sure to check out a few new EXPRESS styles here! They also have the best work-wear pieces so now is a great time to stock up on work pants, blazers, and silky camisoles! [Pssst. I may or may not have a Winter workwear blog post coming up soon featuring some of these pieces!]

GAP | 50% off everything with code BLKFRIDAY
GOODNIGHT MACAROON | 30% to 50% off site-wide [see website for codes, based on purchase price]
H&M | Enjoy 30% off everything plus free shipping!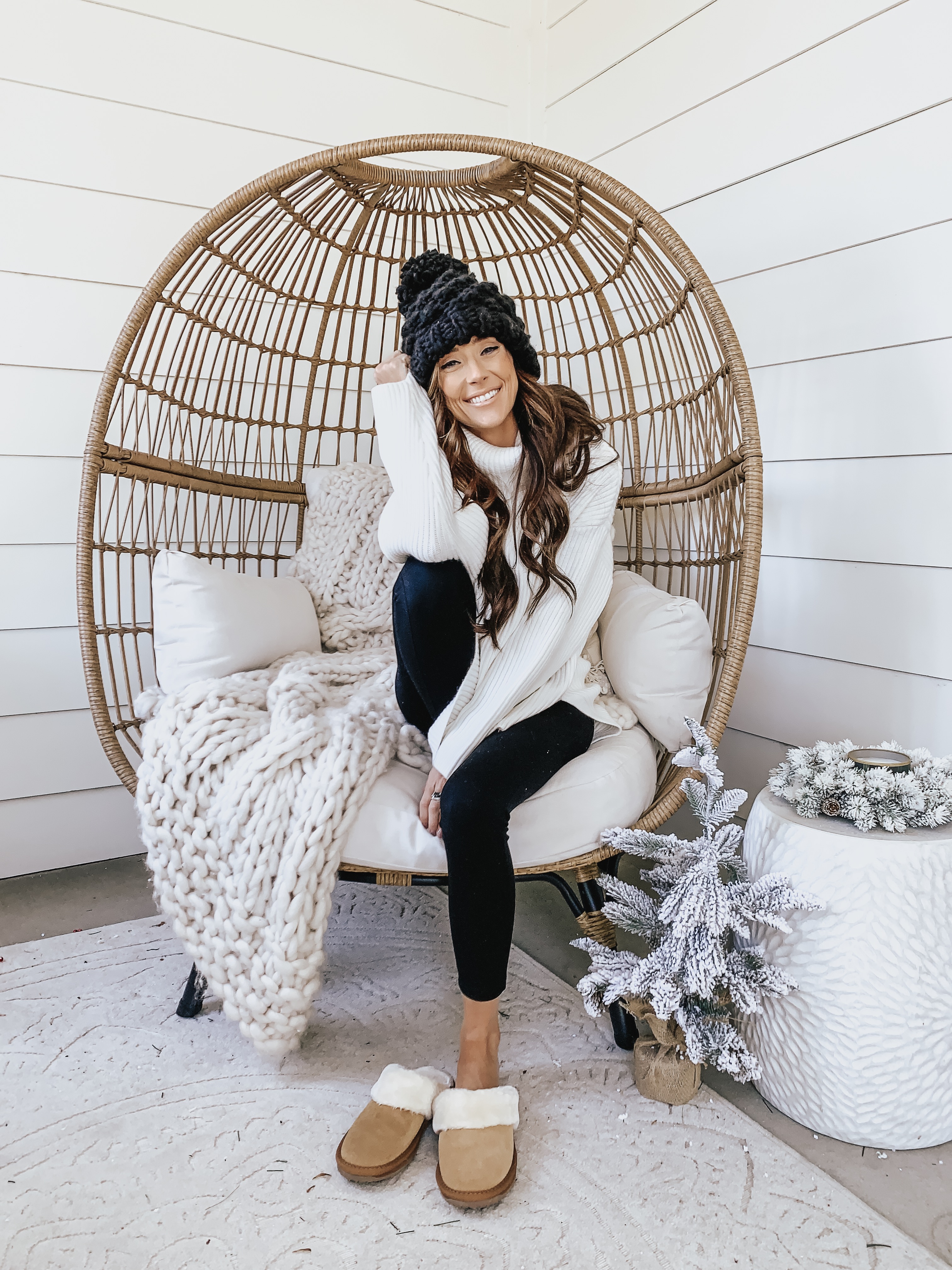 This cozy turtleneck sweater tunic is a recent purchase from H&M that has sadly sold out [here are a few similar] before I could share it BUT … it is a testament to how great the retailer is to shop this time of year! You might be seeing me wearing this little number very soon! Here are some other goodies to consider:

J.CREW | 40% 50% off with code FRIDAY [my favorite coats are linked in one spot HERE]

The new teddy coat has been my favorite new outerwear wardrobe addition! I wear an XS petite in this one! It runs a bit smaller than the other!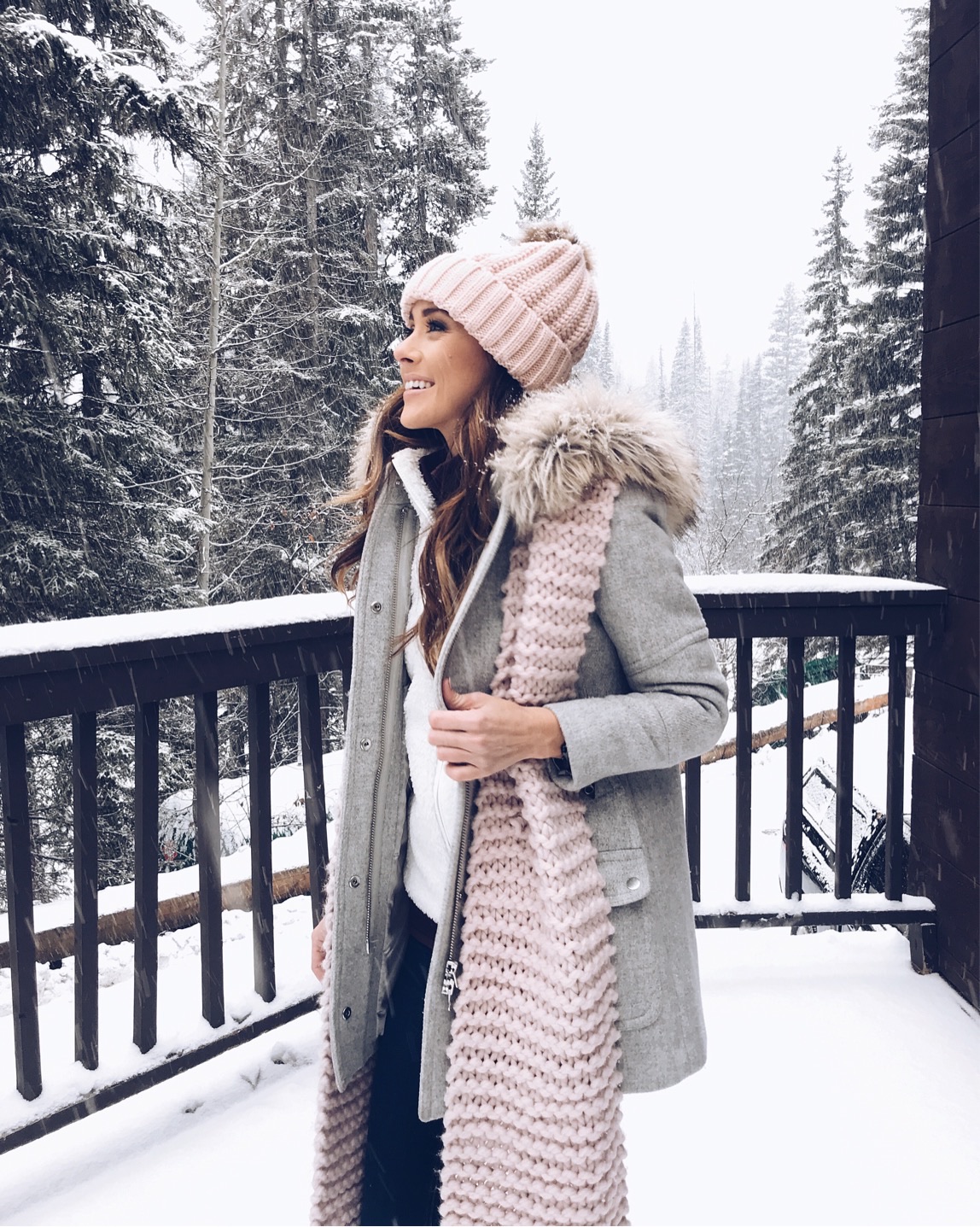 The chateau parka with a faux fur trim hood is probably my most worn wool coat from J.Crew! I wear a 00 petite in this one. Buy one size down and purchase according to your height. If you're 5'4 and below, purchase petite.
This cocoon coat is another favorite. This was me wearing it in London this time last year! I wear an 00 petite in this one. Go one size down and buy according to your height.
J.CREW FACTORY | 60% off everything [this turtleneck sweater is stunning and under $40; love this shirt + their coat selection]
LOFT | 50% off with code FRIYAY
Don't miss this perfect blazer & I wore this tunic yesterday!
LULULEMON | Lots of markdowns listed HERE; no clear sale percentage indicated
 MACY'S | Tons of Black Friday Doorbuster deals
NEIMAN MARCUS | $50 off when you spend $200 with code THANKFUL
NET-A-PORTER | If you're looking to save on luxury items, enjoy 50% off gorgeous designer items HERE
NORDSTROM | Cyber Sale Is LIVE! Up to 50% off select merchandise [see this week's post for more details!] + buy more, get more for Nordstrom members! Also … DO NOT MISS THIS!
OLD NAVY | 40% 50% off everything

I'm obsessed with this buffalo check scarf & these slippers; also linked a really cute turtleneck sweater and vest combo in the beauty queen gift guide.
QVC | Over a thousand Black Friday deals across fashion, beauty and tech! Don't miss my favorite tanning drops!
REVOLVE | Up to 50% off tons of  great pieces!

SHOPBOP | Buy more, save more sale! 15-25% off depending on how much you spend with code MORE19

I will try to do a try-on with some recent purchases this weekend sometime!
SOLE SOCIETY | 30% off all shoes and bags! [these are stunning for under $65]
SPANX | 20% off site-wide! 

SPLENDID | 40% off everything site-wide with code THANKS40
STEVE MADDEN | 25% off all guests and 35-45% off depending on your membership status
TOPSHOP | Up to 50% off site-wide!
SSENSE | Up to 50% off designer items like Golden Goose sneakers [see how I styled mine below]
TORY BURCH | 30% off when you spend $250+ or more with code THANKS
URBAN OUTFITTERS | Buy one, get one 50% off mix and match merchandise! 
Accessories
BAUBLEBAR | 25% off with code FESTIVE25
GLAMBOXES | No specific sale but lots of great Glamboxes have been marked down significantly!
KENDRA SCOTT | 25% off everything OR 30% off when you spend $300
MISSOMA | 25% off with code BF25
MONICA VINADER | 30% off site-wide [She has the most beautiful jewelry! I snagged this bracelet & charm earlier this week!]
TORY BURCH | 30% off when you spend $250+ or more with code THANKS
TRUFFLE | 25% off site-wide with code MERRY25
VICTORIA EMERSON | Buy one, get one free! [See how I styled mine last year here]
Home Decor
If you are looking to invest in quality pieces for your home, Black Friday is the time to pull the trigger because I am so impressed by this list of deals! These are all way too good!
ANTHROPOLOGIE | 30% off site-wide
CRATE & BARREL | 20-30% off site-wide + free shipping on orders of $49 or more!
CONTAINER STORE | Discounts throughout departments, see website for details!
HORCHOW | Up to 40% off site-wide plus free shipping on orders of $50 or more, including the TV console [see below], this mirror [see below], this mirror [in my room] that I have!
ONE KINGS LANE | 30% off site-wide. Exclusions apply. No code required.
My bed is from OKL!
PIER1 | 25% off site-wide with code BLACKFRIDAY
POTTERY BARN | 25% off site-wide with code THANKFUL
SERENA & LILY | 25% off everything site-wide with code THANKFUL
THE WHITE COMPANY | 25% off site-wide with GIFT25
WAYFAIR | Up to 80% off plus free shipping on everything!
WEST ELM | Buy more, save more! 15-30% off depending on how much you spend with code SAVEMORE
WILLIAMS & SONOMA | 20% off your purchase + free fast shipping with code THANKFUL
WORLD MARKET | Lots of Black Friday savings across all departments!
Beauty
COLLEEN ROTHSCHILD | 30% off site-wide with code BF2019
I've been sharing my love for her products all year and now is the absolute best time to stock up on a few to try! Your skin will certainly be seeing all of the benefits with consistent use very soon. See my Instagram Story highlights for more details, as well as this blog post, but here are some quick links of my favorites:

ELEMIS | 30% off site-wide with code CYBER19 + a fun surprise gift with purchase
GLAMBOXES | Lots of Glamboxes on sale HERE but no official percentage off!
SIGMA BEAUTY | 35% off site-wide with code BLACKFRIDAY35 100+ items on sale
[It's a great time to snag my favorite foundation brush!]
TARTE | 30% off this weekend with code FRIDAY30 25% off everything with code WEEKEND
TULA | 25% OFF all orders site-wide with code BLACKFRIDAY19. It cannot be combined with other discount codes. Not valid on auto-delivery or gift cards.
TULA is the other ride-or-die skincare brand that I use daily. With their sale, you could essentially get the holiday kits they're offering at up to 55% off [value wise], which is incredible! Here are a few quick links to my favorite products:

Boutiques
GOODNIGHT MACAROON | 30% off site-wide with code GIVING30 [no minimum], 40% off when you spend $250+ [code: GIVING40] and 50% off when you spend $450+ [code: GIVING50]
PRO TIP: Make sure to select expedited shipping or you'll be waiting quite a while for your package.
Do not miss the items in this widget below! I am dying over every sweater. This one is my favorite but they're all so cute! Also, did you see the Stuart Weitzman over-the-knee boot dupes that they have? They also have a Chloe Faye handbag dupe!
WAITING ON MARTHA | Save 10-20% off site-wide! Codes on main homepage!
Giveaway
Whew! Okay, that about does it! Last, but not least, I just want to say how thankful I am for each and everyone of you for following me throughout the year, trusting my recommendations, shopping through my links, engaging in my content, etc. You make doing this job even more of a joy and I can't wait to see what 2020 holds as [I think] things will get shaken up a bit – in a good way if this whole London adventure does, in fact, kick off! As a way to say thank you, I decided to host my biggest giveaway of the year in today's post and, when it came to the giveaway item, I went with the prize that you guys have gravitating toward the most over the years. I have given away cash to multiple people in the past as a way to give to more people during the holidays but you guys just … flock to this type of giveaway so much more so let's give away …. a LOUIS VUITTON NEVERFULL this year! One winner will win a Neverfull of their choice as a fun little Christmas gift to you! Please see the entry requirements below!
And, congrats to VALERIE BLUE! You are the winner of the $250 gift card giveaway. Please choose a retailer an email my assistant, Stacy,  to receive your prize!
I hope this was helpful for shopping today's Black Friday sales! Have a great day, friends! Happy Shopping! xo.