Hey friends! I hope you all have had a wonderful holiday weekend! I got back with the boys yesterday afternoon and I always love being back in my bed, ha! Today, I am rounding up the weeks' instagram posts. There are so many great sales underway. I have updated yesterday's post this morning so be sure to take a look if you are doing your shopping today. I am also giving away a Louis Vuitton Neverfull MM Tote! Enjoy! xo.


Anyone else find Christmas pajamas hard to resist? I snagged ours from Walmart and they have SO many festive pajamas for the whole family right now! Check out the post I shared last week for more cute options!


 John and I finalized our holiday plans finally (we're so excited & will share soon!) and we already have a few fun events lined up throughout December! To prepare well enough in advance, I ordered three different outfits from Express, be sure to check them out here! Their whole site is 50% off right now so make sure to snag your favorite holiday look soon!


Ya'll know how much this girl loves her golden goose sneakers. They seriously go with everything, I swear! Be sure to check my best current sales section on the holiday page to see when they go on sale!


There are quite a few pieces here that are a part of major sales, like this jacket and beanie, so be sure to click the links in the widget above!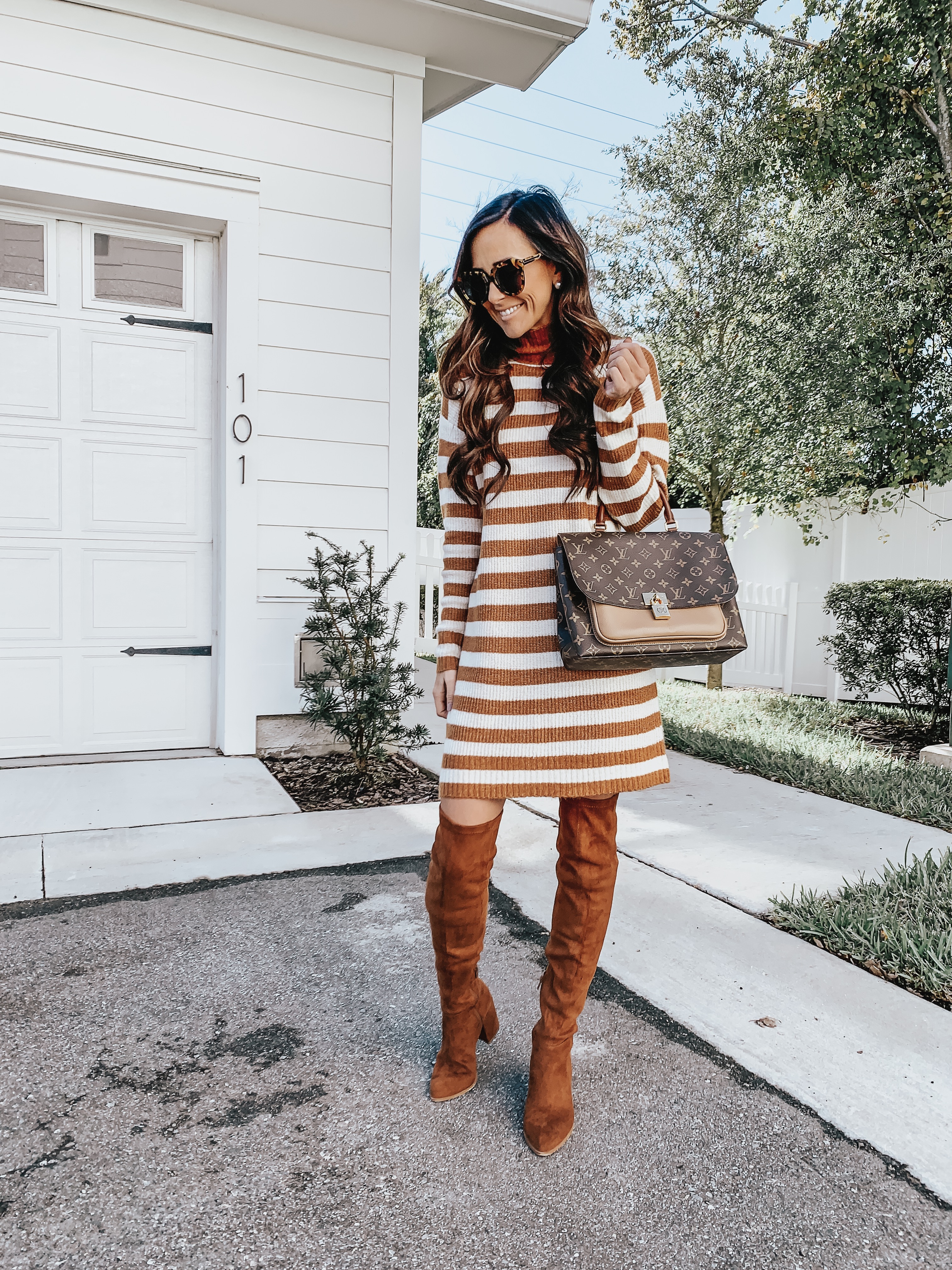 You can't go wrong with stripes, and this dress is no exception! I absolutely love how comfortable it is and it's currently 40% off!


I absolutely loved this coat when I first saw it! It's currently on major sale this weekend! See the current discount at the link!


Don't forget to snag some of your favorite candles + home decor from Anthropologie for 30% off this weekend!


I love that I can layer this sweater [currently 30% off!] with a long sleeve shirt to give me just the comfort I need for when Florida temps drop below 65 degrees!


In case you missed it this week, I shared a little Abercrombie try-on over on stories!


For those who have been holding out on the holiday decor, it's almost GO TIME! I have shared three different holiday color schemes you may be going for in your home this year and shared a tree and decor for each! Also, don't miss this sequined stunner, which would be a showstopper at holiday parties this year! It's currently 30% off!


Colleen Rothschild black Friday sale is s'good!! These products are top notch and rarely marked down. If they are something you hesitate to press purchase on, now is the time!


These vegan leather pants are 100% worth the spend. They are seriously like butter, y'all, and under $100. My sweater and turtleneck are both on sale this weekend!


These beauty supplies from Anthropologie are 30% off this weekend! SUCH a good deal!


I am having a serious moment with beanies again this year. I just love them! This one is no exception and it is on sale this weekend for half off making it $15 dollars!
This Weekend's Sales
There are tons of great sales this weekend and they are all listed in the Black Friday post, which will be updated throughout the weekend!
This Week's Best Selling Products
Thanks for stopping by today, y'all! Have a wonderful weekend & and I hope you had a very happy Thanksgiving! xo.