Hi there, friends! This past weekend in Florida was an absolute dream for this girl. It was cold and overcast Friday through Sunday which, for most people, sounds miserable, ha! But, I had a lot of rest to catch up on, if I'm honest, as well as things to do around the house after my long trip away. I arrived back home last Sunday evening and it just didn't allow me to get ready for the week so, all of last week, I felt like I was just getting through each day with my head above water, ha! It felt nice to cozy up in some of my recent purchases from Walmart that I've been wanting to test out for you guys. Believe it or not, they are some of the warmest pieces I've purchased this season so far!
Last week, I unpacked this sherpa hooded pullover and, if Patagonia is something you just can't do right now, I'd say this is a great alternative for less than $20. I wore it all day yesterday and was really impressed with it. It is especially flattering with a long tee underneath and leggings and, thus, perfect for casual days around the house and the upcoming holidays with family. However, I would say you could definitely wear it with your favorite pair of denim skinnies, as well.
Walmart has quite a selection of cozy loungewear items to consider so if this part of your wardrobe needs expanding, I'd take a look here!
Being that we're talking about cozy things that keep you warm today, I thought it'd be worth mentioning my Nespresso machine as it'd make a great gift for the coffee lover in your life this holiday season. For me, it curbed my spending on coffee from Starbucks, Dunkin Donuts, etc. Of course, I love working at my local coffee shop but I don't necessarily have to leave my house in the morning to get my caffeine fix anymore thanks to this Breville machine and milk frother. I shared my favorite Nespresso capsules in this blog post from a couple of years ago. The one I've linked here is the newer version of mine, as mine was purchased a couple of years ago during the holidays. I cannot recommend it enough. It works so well and Nespresso knows how to make their espresso's, let me tell ya!
By the way … this has nothing to do with cozy things but I noticed my mug and wanted to mention … if you're looking for a gift that would work for the men in your life, I'd highly recommend anything by Yeti. My Dad absolutely loves the brand. I got him a Yeti cooler, like this one, a couple of years ago and he never goes out on his boat without it.
Another cozy buy for your wardrobe that I found and recommend are these gorgeous Winter boots. You'd think they were Sorel's, wouldn't you? But, they're not! They're a completely different brand and much more affordable. If that says that they have poorer quality, I'd have to stop you and say I completely disagree. I cannot attest to how well they'll hold up over time or if they'll keep your feet the warmest they've ever been but, they are made of tough material and they are super warm on the inside. I'd be very confident wearing this in the middle of a snowstorm, honestly. Don't bypass these. They are under $30, available in two colors and in stock in ALL sizes. I may or may not have already purchased the black ones after seeing how good these are.
Another item I tried out this weekend, although we might not be able to deem these as 'cozy' per se, are the new Apple Airpod Pro's. These are incredible! The sound quality is amazing and I love that you can toggle between noise-cancelling and normal. You can also end calls just by touching them. I can't wait to play with them a little more but, I'm really liking them so far. They're quite the splurge but would definitely be a fun gift to give this holiday season! I purchased mine from Walmart and they came in two days with free shipping!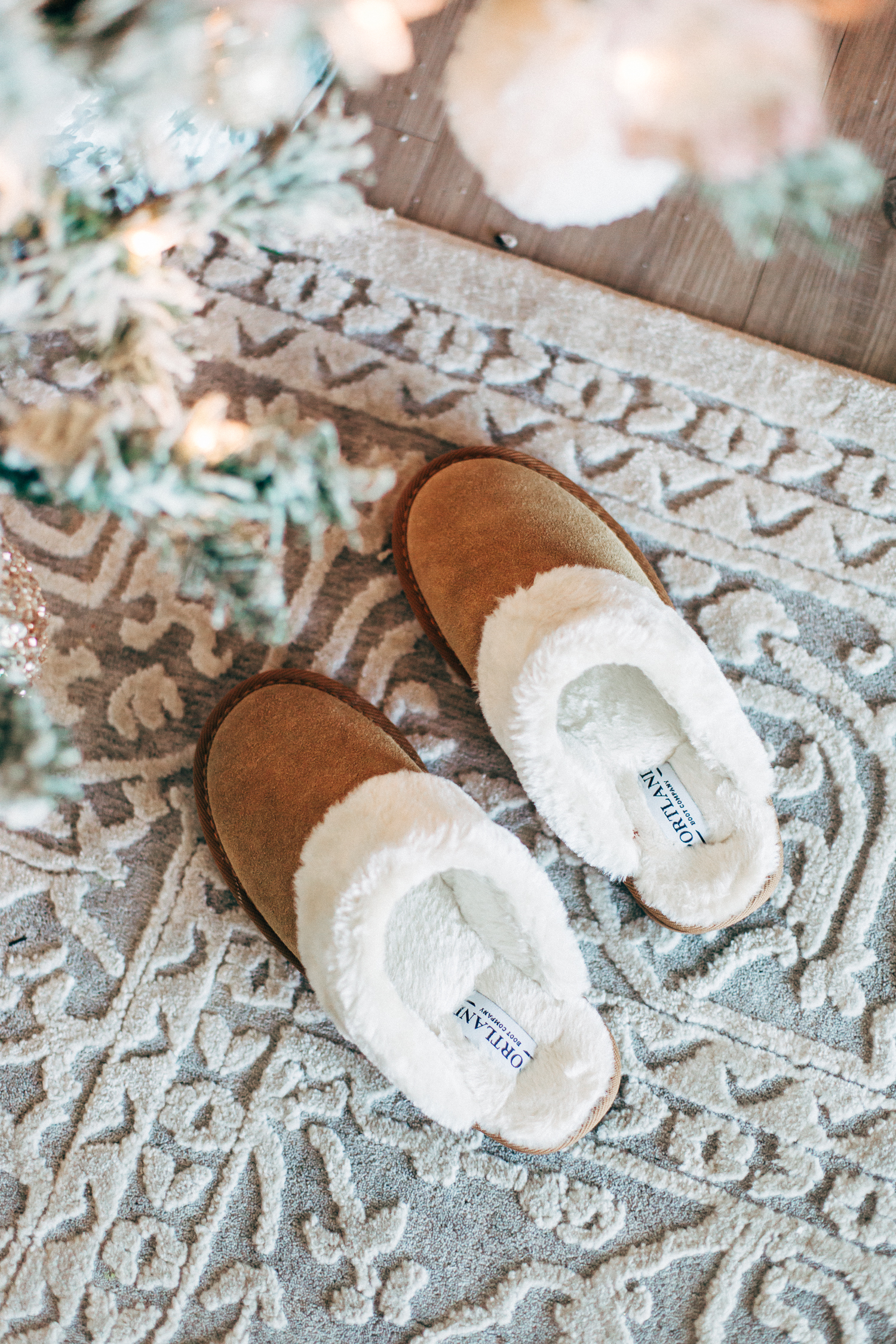 And, last but not least, are these amazing new house slippers that I hit the jackpot with! These are the quality of a $120 pair of slippers but they are less than $20! The faux fur is thick and warm, like a shearling would be, and they fit so snug on my foot so they don't slip off when I'm walking up the stairs. #hallelujah
There's rarely a Walmart order that comes in that doesn't impress me. If you're looking for some great items to wear this holiday season, while also being kind to your bank account and credit card, you know they have you covered. I can't wait to style a pair of their Christmas pajamas for you guys or some of their holiday party pieces. Which would y'all like to see on the blog next? Weigh in below! Have a great day, y'all! xo.