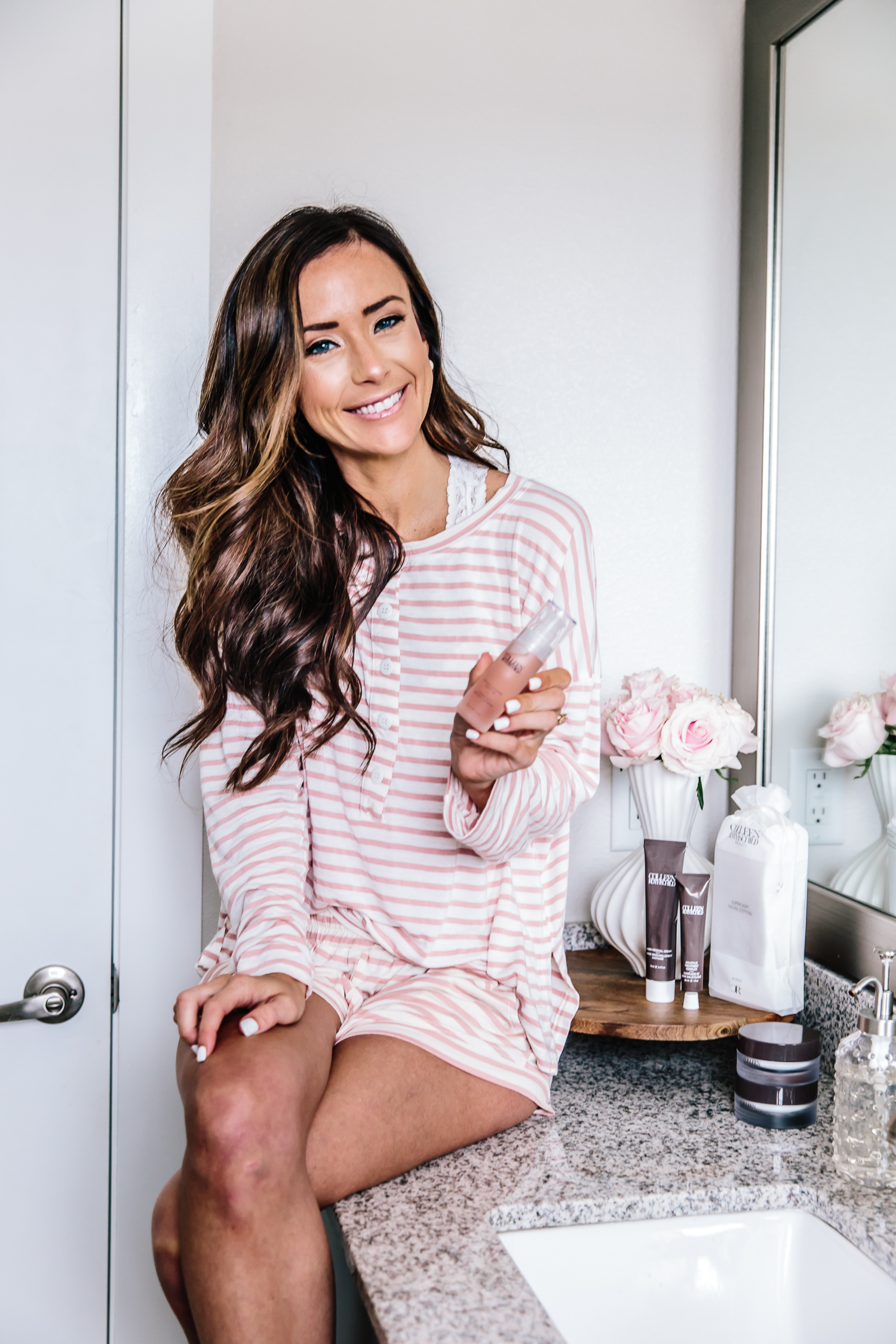 Hi friends! Many of you know that I absolutely love skincare. Since it's been awhile since I've broken down my skincare routine – both morning and evening – I thought it was time for an updated one. I decided to do this one on YouTube so I can talk through the products and a few tips with you guys. We've all got quite a lot of time at home now, which gives you lots of time to figure out which products your skincare routine is lacking. Maybe one of the products I talk about in my night time skincare routine video sheds light on one you've been meaning to snag or enlightens you on something you could use in your skincare routine. Either way, I hope you enjoy it! Keep in mind what YOUR particular skin type is while watching.
For my night time skincare routine, I follow the following steps:
CLEANSE – I usually do a double cleanse and I talk more about what that means in the video. I also share what type of cleanser you should be using for each cleanse and why they're important.
TONE – Applying a toner to clean skin is incredibly important to reset your skin's pH and gently exfoliate. It helps to detoxify your skin after a long day, eliminating excess oil and dirt that your cleanser did not get.
TREATMENT / SERUM – Next, you'll want to treat whatever skin issues you're experiencing and / or apply your serums. There are tons of different serums out there that aid in tackling different skincare problems. I highly recommend you identify your skin's problem areas and do some research on what serums might work best for you. If you're unsure, contact a reputable dermatologist or aesthetician in your area to assist.
MOISTURIZE – Everyone's skin is different and, therefore, has different moisture needs. Someone who has dry skin should use a different moisturizer than someone who struggles to control their skin's oil production. Again, I recommend you identify your particular skin type to guide your moisturizer decisions.
For reference, I have normal to combination skin.
As always, please leave any questions you may have in the comments below or in the comments on the YouTube video. Have a great day, lovelies! xo.