Hey y'all! Hope you're having a fantastic week. If you missed the news this week, I GOT MY VISA AND AM MOVING TO LONDON!!! Ahhh, it still doesn't feel real but … then I look around my house and see a million boxes … and it kinda feels real, ha!
I'm taking a quick break to share February's top selling items, though, since there are some really good items here. If y'all want to get caught up on January's top items, you can check that out here. If you've already seen that one and are ready for February's, let's get into it!

Ohhh yes, y'all seem to be as in love with Golden Goose sneakers as I am. Golden Goose is known for making each pair unique and y'all can scroll through some of my favorite options in the widget above. I truly believe these are some of the comfiest shoes you'll own, but if they aren't in your budget (which I completely understand), I did break down my favorite sneakers in all price points here. The ones above can be found HERE and HERE.

Urban has had this thermal top, or something similar, for a few seasons and I just love it. It's that perfect throw-on-for-anything top and it's beyond comfy. When I did my Closet Clean-Out, I kept several of these everyday tops and this one definitely made the cut. Not to mention it's great for travel days!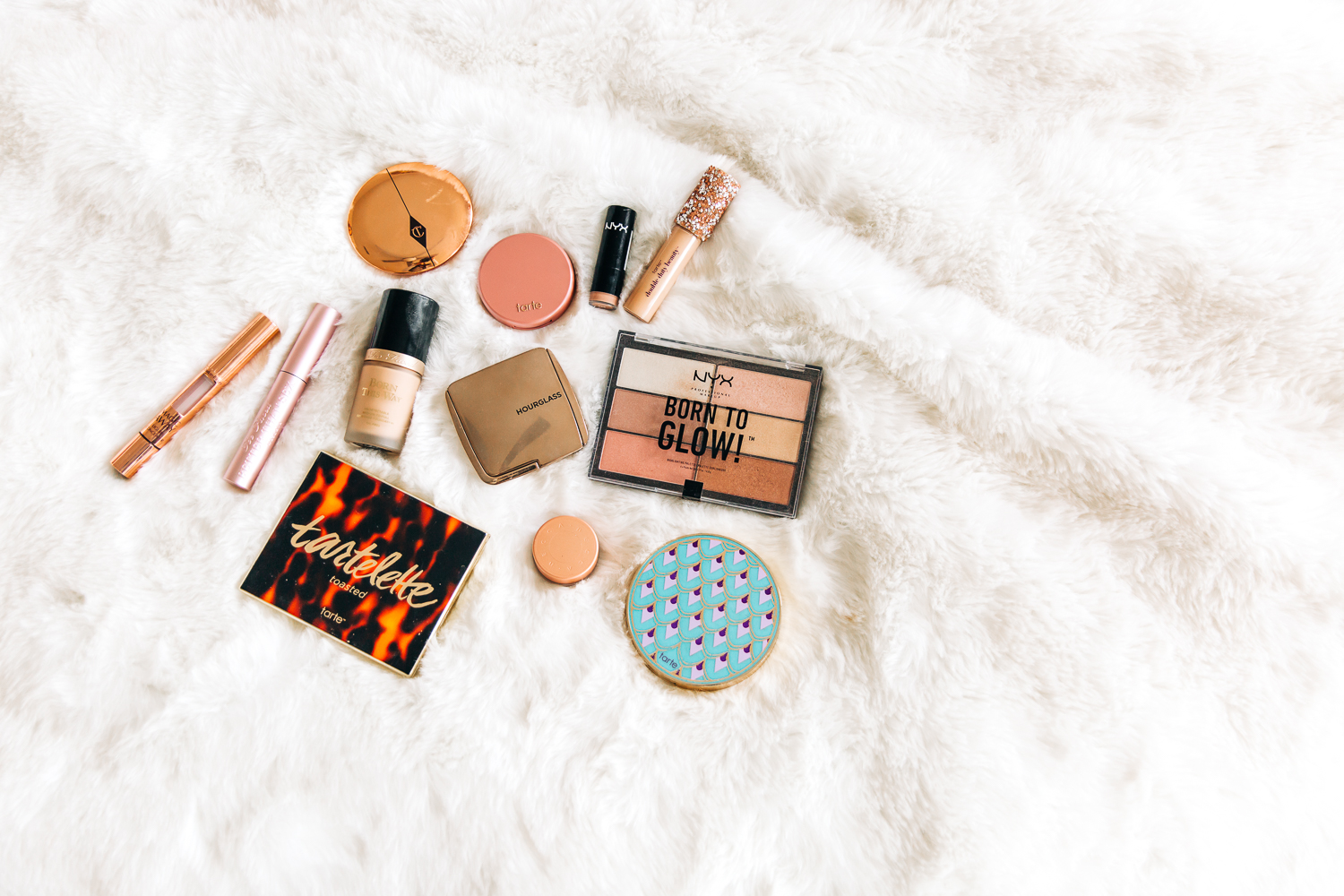 No sleep and lotssss of packing this week so, this under-eye brightener has been my saving grace! Within a matter of seconds, this formula brightens up the under-eye area and adds coverage. One of my favorite things is that it's not cake-y or too heavy. If you are in a really busy season of life and feel like you just LOOK tired, this will help wake you up! Or, at least make you look more awake! 😉

Ha! This one makes me laugh because I just love y'all so much. We are cut from the same cloth when it comes to organizing, aren't we? I was so happy to share these cuties and to see y'all gain something from it.

I've gotta admit, one thing I'm sad to leave behind in Florida are so many sandals. I'm excited about the more elevated style that London brings but I'm keeping this pair though for those warm Summer days in my new city because, believe it or not, it doesn't rain EVERY day there! 😉

You guys can't get enough of these cropped work pants just as much as I can't!  Aren't they the perfect pant for work or to elevate things a bit? Super comfy and wearable.

I'm a sucker for a classic tote like this Mulberry Satchel. I find that the bags that I wear the most are ones that fit a good amount but aren't huge, you know? This one fits the essentials and I know I'll have it for years. If you guys are on the hunt for a classic investment, I'd recommend checking this one out.

Levi's make such quality jeans for their price point; I'm forever a fan. This pair has slight distressing but they aren't thrashed which I appreciate. Definitely a good pair to have in your closet when you want to add edge to your look. They're under $100 and currently included in the Shopbop Spring Event Sale where you can save up to 25% off your purchase with code SPRING at checkout! Check out my favorites from the sale + what I have my eye on [but can't buy right now, ha!] HERE.

The prettiest little top for Spring! The slight balloon sleeve, the dotted detail, the high neck – I love it all. It comes both this pretty cream color and then also this gorgeous Golden Hour shade (which I might need to snag as well!).

One more repeat from the January Top Items. This is a top I reach for at least once a week, and it's always a travel staple. You can layer things over it, wear it on its own, and I personally adore it and the price tag!
Alright friends, that is it for today's post! There'll be a new YouTube video that goes live today at 11:00AM EST so don't miss that [linked HERE]! I'm going to get back to packing! It's almost time to kick off the first leg of this move. Thank for stopping by, as always, and I hope you have a great weekend lined up! xo.