Hi friends! Happy weekend! I hope it brings you some sort of relief. I know we juggle so much during the week, especially right now during lockdown. Some of you are homeschooling your children and also trying to work and take care of your own mental health. I literally want to hug all of you individually but, I hope you know I am thinking about and praying for all of you who have reached out and let me know how you're doing! For all the ways you're stressing and hurting, I hope you know it's valid. Don't let anyone tell you otherwise. I am playing catch up this weekend. I am trying to get myself back into the 'normal' swing of things after a few 'off' weeks. It's tough figuring out a new work / life balance when you move in with someone, let me tell ya! Especially in the midst of a pandemic! But … we are making it work and having a good time! Here's this weeks' IG roundup!


So thankful to have spent Easter on the other side of the pond for the first time (albeit inside and without my two little bunnies) with this one! This dress is so adorable for almost any occasion and is under $100!


The ruffle detail on this dress is making me long for an afternoon tea in London, so close yet so far! It comes in three different colors and can be worn a ton of different ways!


This dress was my absolute favorite from my most recent H&M order. It is absolutely perfect for Spring & Summer and can be dressed up or worn with sandals!


My newest obsession is all things alo yoga! Everything I have tried of theirs is high quality, and gets me excited for working out!


I just happen to bring this Spring dress with me and I am so glad I did. It is on sale and has all sizes left! It is perfect for a few quick essential errands when you need a break from the leggings!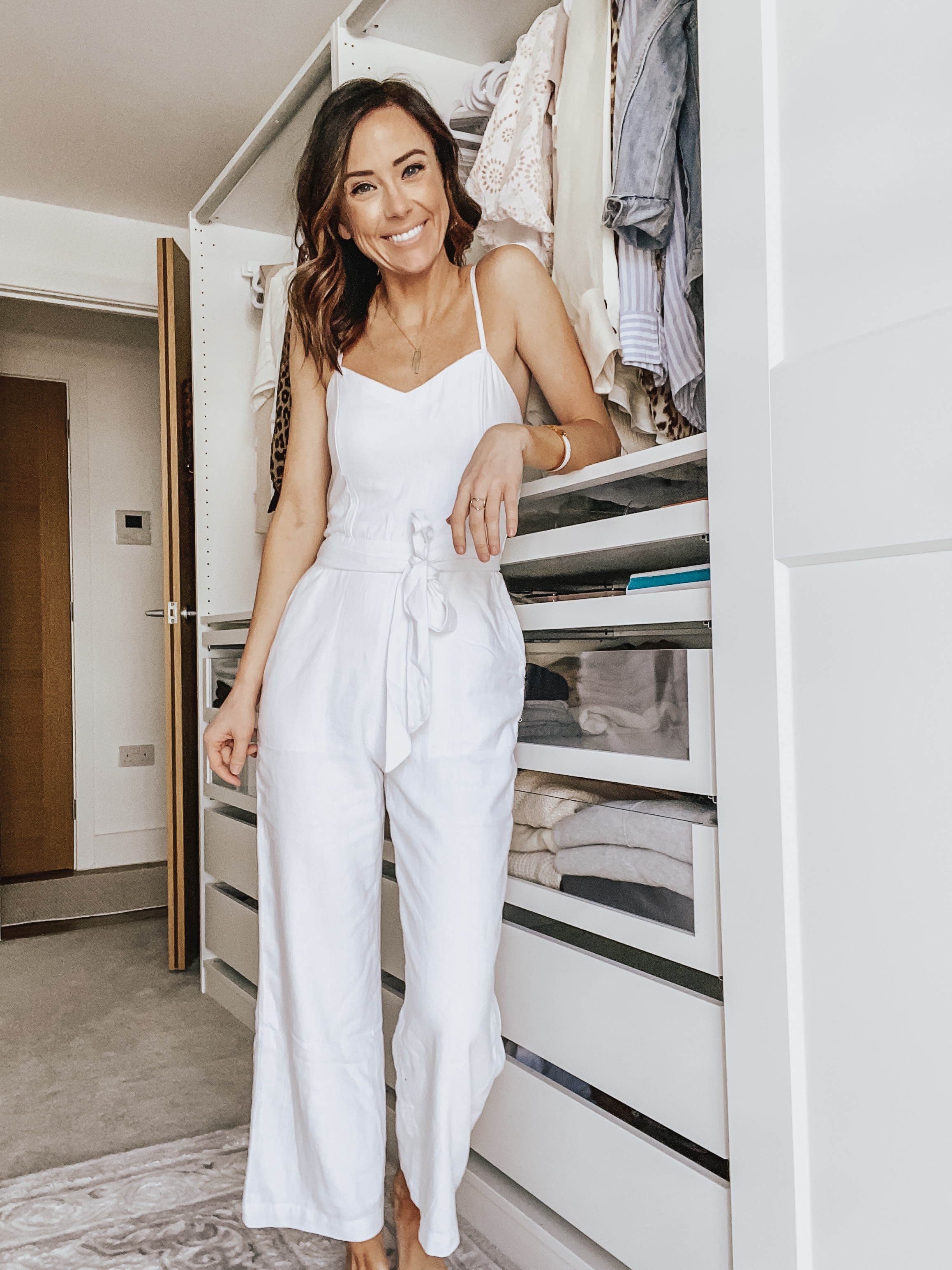 This jumpsuit was the winner for me in my latest Abercrombie try-on haul. It is 60% off right now making it $32! All sizes are available and it comes in four different color options!


When a romper is under $20 and comes in my favorite light pink hue … it's a yes for me! This cutie is perfect for around the house but don't want to break the bank!


It doesn't take following me for long to quickly realize how much I love a good bodysuit and this one is no exception! It is under $50 and comes in four different color options!


Did you catch my Healthy & Easy Post Workout Protein Smoothie video?! If you missed it be sure to check it out here!


This skirt with a tank or a graphic tee and some fun boots if you are in an edgy mood! It is so versatile and also incredibly comfortable!


These 'mom shorts' are my go-to right now on some of the warmer days we've been having! They come in a ton of different washes and colors!


How perfect is this top for a Zoom meeting for work? It looks like you are dressed up on top but can be totally casual on the bottom! HA!


I will forever love a classic Nike sports bra! It is 20% off this weekend making it under $30!


I hope you guys don't mind if I just live in this dress for the rest of forever … and I'm snagged it in black to because it's $100 OFF making it $50!!!!
This Weekend's Sales
Abercrombie & Fitch​ : Up to 60% off select styles
American Eagle​ : 70% off clearance + 25-50% off shirts, tees, & dresses
Ann Taylor​ : 65% off select full-price styles
Anthropologie​: Extra 50% off sale items
ASOS​ : Extra 20% off the up-to-70% sale with code ASOSSALEWOAH
Banana Republic​: 40% off regular-priced items
Crate & Barrel​: Up to 30% off spring rugs and curtains + 30% off vases and stems + 30% off the big outdoor sale
Express​: Take an extra 40% off clearance
Free People: Sale up to 50% off
Gap: Up to 60% off everything
J.Crew​: Up to 60% off spring ready styles
Loft​: 70% off one full price item + 50% off almost everything else
Madewell​: 40% off almost everything with code VERYRARE
Nordstrom​: Better together sale – up to 40% off + Up to 60% off spring sale
Old Navy​: 50% off all shoes
Sephora: 20% off for Rouge members with code SPRINGSAVE [more of my picks in yesterday's post and be sure to check out my everyday makeup routine and the IGTV!]
West Elm: 20% off your entire purchase + 30% off select sofas, sectionals, chairs
This Week's Best Selling Products
Thanks for stopping by today, y'all! I hope you enjoy your weekend, staying safe & healthy! xo.