Hey there! I hope you're having a great week so far! Personally, I'm feeling amazing and I have some exciting news to share later this weekend or early next week, so stay tuned! And speaking of good vibes, it's supposed to reach the high 80's here in the UK this weekend and I'm BEYOND excited for that! While I might not be heading to a pool or the coast [I wish!], the warmer weather always makes me want to see what new swimsuits I can find. Living in Florida my whole life, how can you blame me? Even though I'm living in the UK now, I can't help but wonder if there are any cute ones I want to snag. If y'all are in need of a couple of new suits or cover-ups this season, I've got you covered below. You'll notice that I tried to keep in mind different budgets and body types so there's something for everyone.
Be sure to read the little pieces of commentary for my thoughts on certain pieces! Happy shopping!
I've brought a few pieces from Florida over here to the UK just to have on deck for a park day to get some sun or lounging in a backyard one day [we're hoping our London place has a backyard or garden for the boys] or, of course, for when I head home to visit family and friends back in the States. I thought I'd quickly share those with you. Some are old but I'll link what I can and, if not available, I'll link similar:

This jumpsuit is currently on sale HERE.

Chain can be purchased by DM-ing @talis_chains on Instagram. They ship to the US and will give you 20% off when you share the code HALEY20 with them and let them know what chain you'd like to order.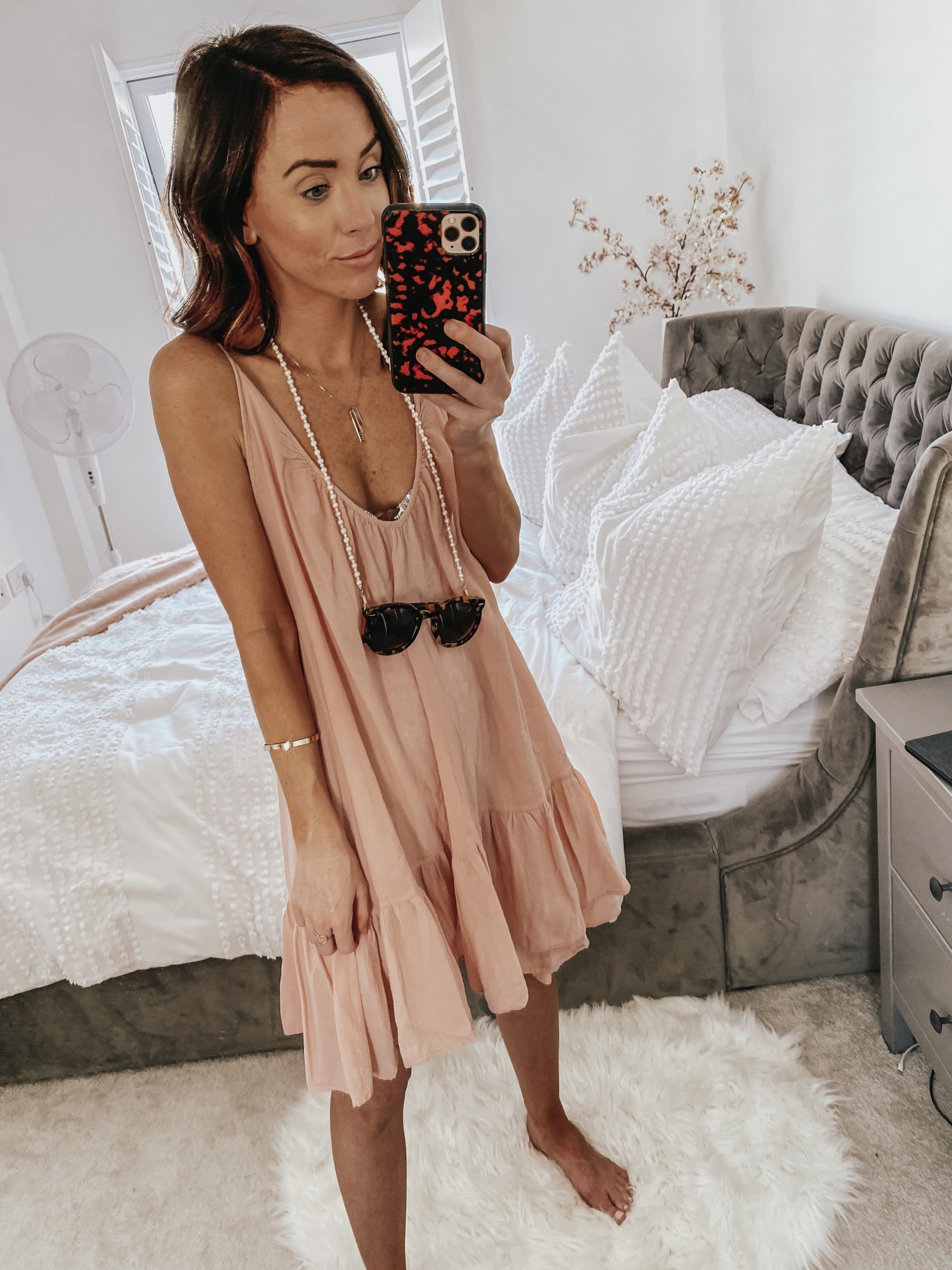 This is one of my favorite sundresses!
This bikini top is from last year and no longer available, except in white [linked below], but I linked some of their newer styles. The bottoms are exact and also come in a black and white version [linked below]. The skirt is the first one linked below and the second one is another version if the first one sells out and you want something similar.

What's the weather like where y'all live?! Have you found any swimsuits worth sharing? Leave them in the comments below! Catch you guys soon! xo.