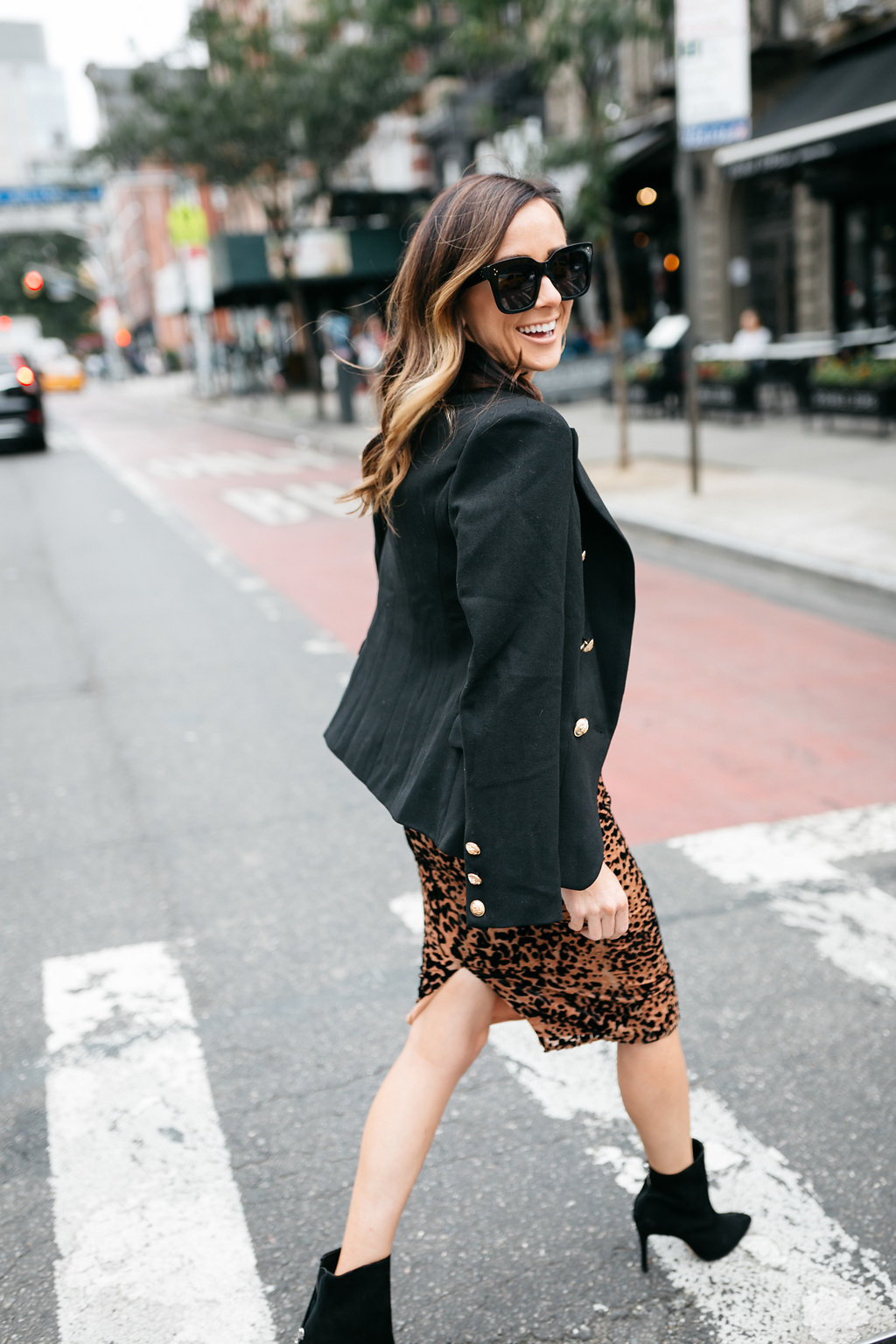 Hi, loves! The Fall Event at Shopbop totally snuck up on me this year! They are already one of my go-to retailers but add in a discount and I am sold! This year's Fall event is 25% off with code FALL20. They have so many great brands to choose from. Brands like Karen Walker, White + Warren, Madewell, AGOLDE & so many more! I rounded up my picks for this year plus my favorite looks from year's past! Are you shopping for anything particular this year? Let me know in the comments below so I can keep a look-out for ya!
My Picks From This Year's Sale

Items I Have & Love
This jacket has gotten so much wear over the years. I am so surprised it is fully in stock and under $100 right now!
The White & Warren cashmere scarf will forever be a staple not only from the Shopbop Sale but also in my closet! I have invested in a good amount of these and they never disappoint!
This blazer comes in three colors, is fully stocked and under $90 during the sale! It elevates any outfit and is perfect for Fall nights when there is a chill in the air!
The infamous 'Loraine' loafer is making its yearly Shopbop sale appearance and I could not be happier they brought this shoe back! I have bought this exact pair the last two sales because I wear them so much!
This little cutie comes in white and in black and the puff sleeve is still my favorite dainty feature about it. Such a refresher from the basic white tee.
My beloved Calpak suitcases are part of the sale again this year! I have used these for years & years and they hold up so well!
You don't have to be here long to quickly learn of my love for fleece lined leggings. These are part of the sale this year and they are so warm!
Another loved item through the years are these Karen Walker 'The Number One' Sunglasses. They are apart of a very small group of sunglasses that I reach for weekly!
The AGOLDE 'Dee' shorts usually make some kind of top ten list on the blog each year so I know, like me, those of you who have bought them also love them! I love how you can throw them on with a bathing suit or dress them up with a belt and bodysuit!
It doesn't look like my beloved vintage bing sweatshirt is part of the sale this year, but my AGOLDE 'Jamie' jeans are! These jeans are pure gold! I have worn them countless ways either dressed way down like shown above or with a pair of heels and nice top!
AGOLDE strikes again! Can you tell they are one of my all time brands? The 'Riley' jeans are no exception! They are fully in stock and trust me when I say, worth every penny!
Alright, friends! That is it from me for the Shopbop Sale! The sale ends October 16 at midnight so be sure to take advantage of the discount if you are shopping right now! I hope you guys have a wonderful day! xo.