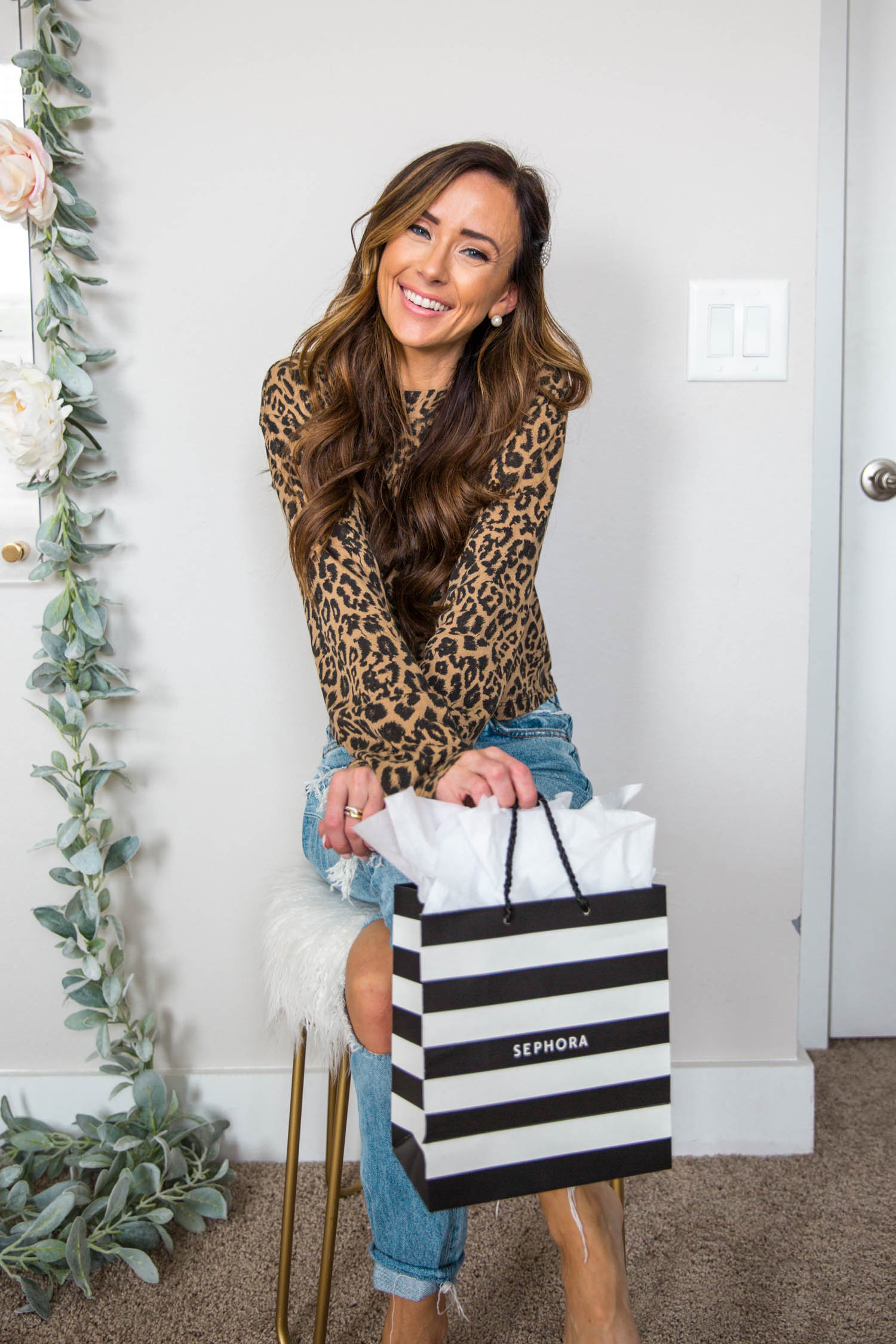 Happy Friday, loves! It's that time of year again — the Sephora Beauty Insider Sale launched today for Rouge members and goes through Monday, April 11th! This sale is by far one of the biggest beauty sales of the year so, if you need to stock up or have been wanting to try something without paying full price, now is the time to take advantage! For those that don't know, the sale opens up in tiers based on your membership level at Sephora and also offers larger discounts to those with higher memberships. This is the breakdown of dates and discounts taken:
ROGUE MEMBERS | Enjoy 20% off from Friday, April 1 
VIB MEMBERS | Enjoy 15% off from Tuesday, April 5 
INSIDER MEMBERS | Enjoy 10% off Thursday, April 7
To get your discount, use code SAVESPRING at checkout for the discount to apply. Sale ends for all members on Monday, April 11th.
Also, as an added bonus this year, all Sephora Collection items are 30% off throughout the entirety of the sale. No code needed!
There are so many ways to cover this sale and I always get a bit of overwhelmed thinking of how I can cover it in a way that is the most helpful. This year, based on your feedback, I decided to share some of my most-used products that I'm constantly rebuying as well as items that I have on my beauty wishlist. Sadly, it doesn't quite make sense to shop the sale from the UK but I was able to buy a few of the items on my list this week from Cult Beauty. For those of you who may also be in the UK, they are offering 20% off makeup but, act fast! The offer expires soon.
Okay, back to Sephora! Keep in mind — that the sale is not limited to what I'm sharing below. Be sure to take a look at my stories on IG as well as my Shop in the LTK app for more of my picks from the sale. Alright, let's get into it!
My Most Used Products
You probably recognize quite a few of these products as I use several of them every single day and am constantly talking about them on Instagram. They're my favorites, ride-or-dies and go-to's [most of them for literally years]! You can browse the graphic [just click the image of the product you want to shop] but I have to call out a few items in particular and categories to definitely take advantage of during the sale.
First, the Sephora Sale is a really good time to stock up on some of the more expensive mainstays in your beauty cabinet. For me, that is perfumes. I am not experimental with my perfumes. I know which ones I like, smell like 'me', and don't give me a headache so, if I'm running low, I always use this time to restock. My personal favorites that are available at Sephora are THIS ONE, THIS ONE, and THIS ONE. I also think it's a good idea to snag them in travel size, as well. Moisturizers that are worth their weight in gold that are on the pricey end are also smart to restock now, as well. I have always wanted to try La Mer but always feel like Charlotte Tilbury's Magic Cream is a great option that
Okay, let's talk makeup — don't miss the famous Smashbox X Becca Under Eye Brightening Corrector. I know we were all on the edge of our seats last year when we heard Becca was closing but I'm so thankful Smashbox is keeping this incredible product – that gives everyone's tired face a bit of a wake up call, ha! It works absolute magic!! Also, I'm a huge fan of the Too Faced Better Than Sex Mascara. It makes my lashes look long and thick and doesn't flake so I can't recommend enough.
And, I have to give a shoutout to Tarte because, honestly, their products are just too good. It's hard to choose a favorite product but if I had to choose just one thing to recommend to snag during the sale it would probably be the 'Toasted' eyeshadow palette. All the colors are perfectly saturated from tans to more peachy tones to deeper browns. The palette is also split between shimmers and mattes, which I appreciate.
Okay, let's get into hair! For my curls, you've like heard me talk about how incredible this GHD curling iron is, as well. It's one of my top beauty purchases since moving to the UK. I love that ghd has scientists who help to create their products to ensure their products aren't damaging our hair. This curling iron is made with tri-zone technology with six intelligent sensors that guarantee the optimum temperature of 365 degree F across the barrel to ensure long-lasting curls. So, if you've been needing a new curling iron, definitely snag this one!
Lastly, if you're a Nécessaire girl like myself, be sure to stock up on their body wash and lotion! They're both packed with clean ingredients and niacinamide, which aids in reducing inflammation and redness, enhances moisture and reduces pore size over time. It's also a planet-positive brand at Sephora so, it feels really good to support a brand that is good for you and the environment.
Alright, everything else is linked in the graphic but if you have any questions about any product I didn't mention, please feel free to leave a comment below!

What I'm Buying From The Sephora Sale
Alright, now time for the inside scoop on what I'm snagging! I'm soooo excited to finally get my hands on the IT Cosmetics CC+ Nude Glow. The reviews are insane and a few of you who have it already have been raving about it, as well! I'm a longtime IT Cosmetics fan so I'm eager to see if it lives up to the hype. It couldn't have launched at a better time because everyone wants that glowy, dewy look for Summer vs. matte so, I've got my fingers crossed this does that for me. Plus, it has SPF in it which is nice because it eliminates a need for another product. Sadly, it's not available in the U.K. yet so I'll have to wait awhile but I want y'all to get it so please do keep me posted and let me know how you like it!
I'm normally a St. Tropez lover, but I do use Isle of Paradise drops for my face. They just launched their new tanning oil mist and, while a mist always makes me really nervous, I saw a review of it on IG and I'm so keen to try it for myself. I also want to try a few dae products. You girls know I LOVE my Pureology shampoo and conditioner [linked above!] but I'm looking forward to trying something new so I'm going for the dae signature shampoo and the signature conditioner. I couldn't resist the light pink bristle brush either! I've heard good things about the brand and the packaging is incredible so it's time to try it for myself. Have you tried it?

One item that made the list that I've actually already snagged and have been trying out is the Drunk Elephant Gel Cleanser. I needed a replacement for my long time love, the TULA cleanser [I just ran out; still love the product], and this one has been an incredible replacement. It leaves my skin feeling really really soft. I've been following it up with the Charlotte Tilbury Magic Cream and my skin feels like a pillow.
Alright, that does it for me. Enjoy the sale, ladies! If you're looking for specific product recommendations, head to my IG stories today but also feel free to check this post from 2020 as quite a few of the products I still stand behind! Please me know if there are any other products I can help you find! xo.