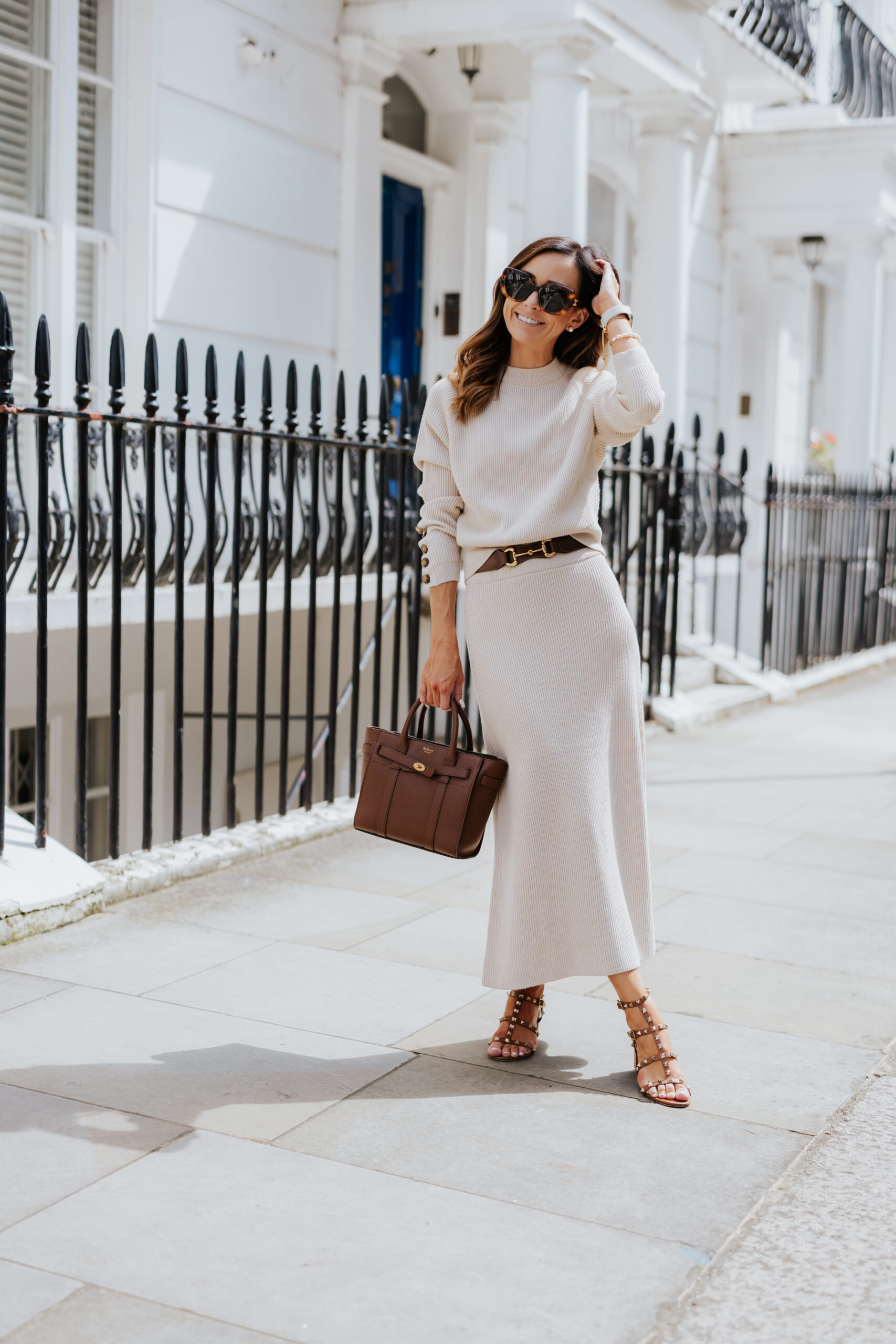 Hi friends! Okay, I know what you're thinking … 'it's August! How can you be wearing that?', hah! I hear you. Honestly, it was quite warm when I shot this last week. However, every year I tell you guys that, when it comes to shopping for your Fall wardrobe, shopping earlier is always better! By the time you want to wear the coatigan, the cocoon coat, the cashmere sweater, etc., sizes are already picked over! So, with that said, I took a peek at the new fall collection from Sezane, and could not resist quite a few pieces!
Not to spoil this entire post right at the beginning, but, I loved everything! There were a couple of things that didn't make the cut for me, but I still loved the pieces overall. I'm excited to share all the details of my fall order from Sezane with you today. So, let's take a look!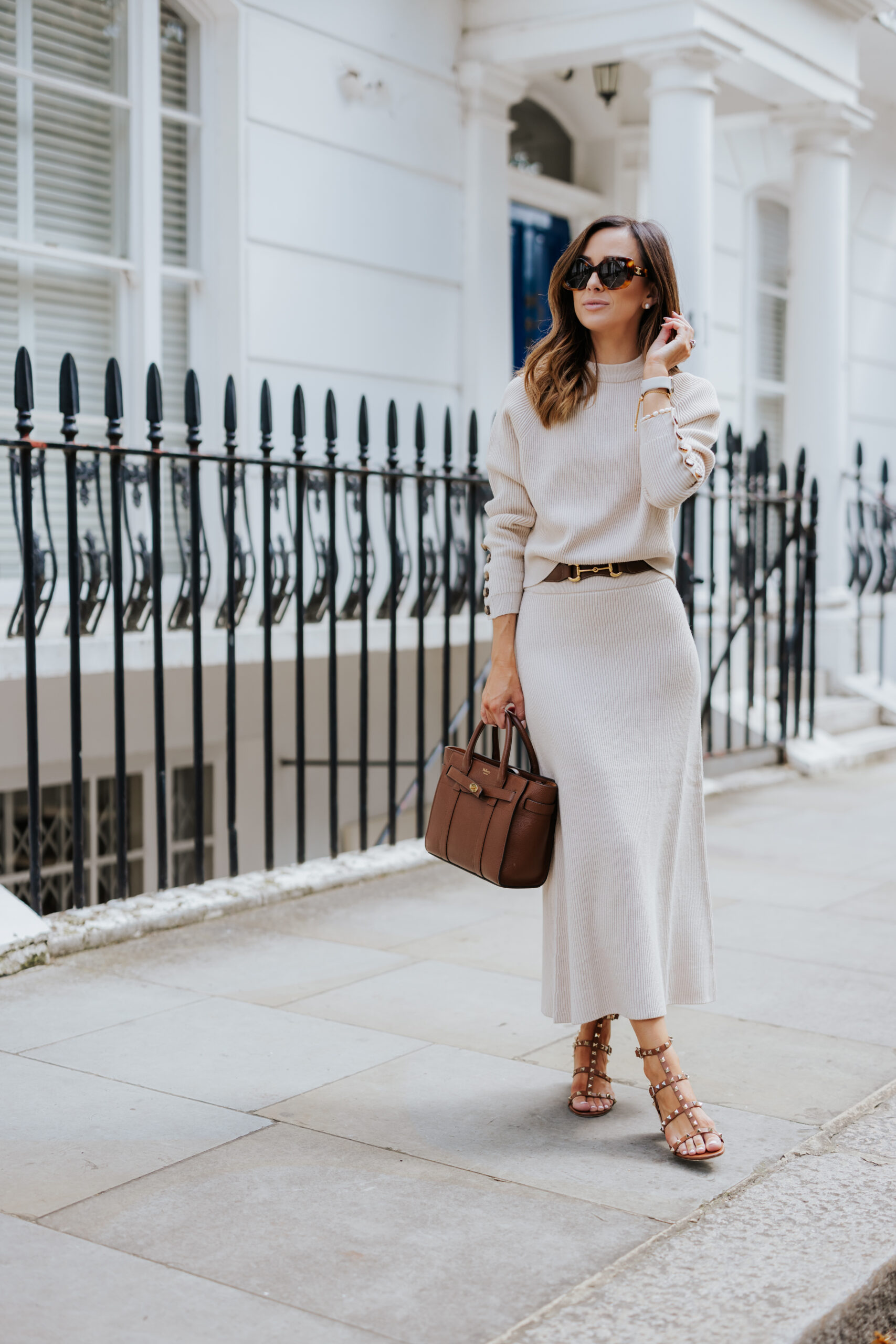 Sezane Sweater and Sweater Skirt Outfit
This sweater and sweater skirt are two separate pieces that are both part of Sezane's new collection, their first collection for the Fall season. Now, you might think I'm a little crazy to be sharing this outfit when it's still so warm out for most of us! I realize that summer hasn't quite cooled off yet, but I like to stay ahead of the game, and I like to encourage you to do so as well. Some of the most desired fall items that are coming out now might be gone before you're ready to wear them. So, don't wait!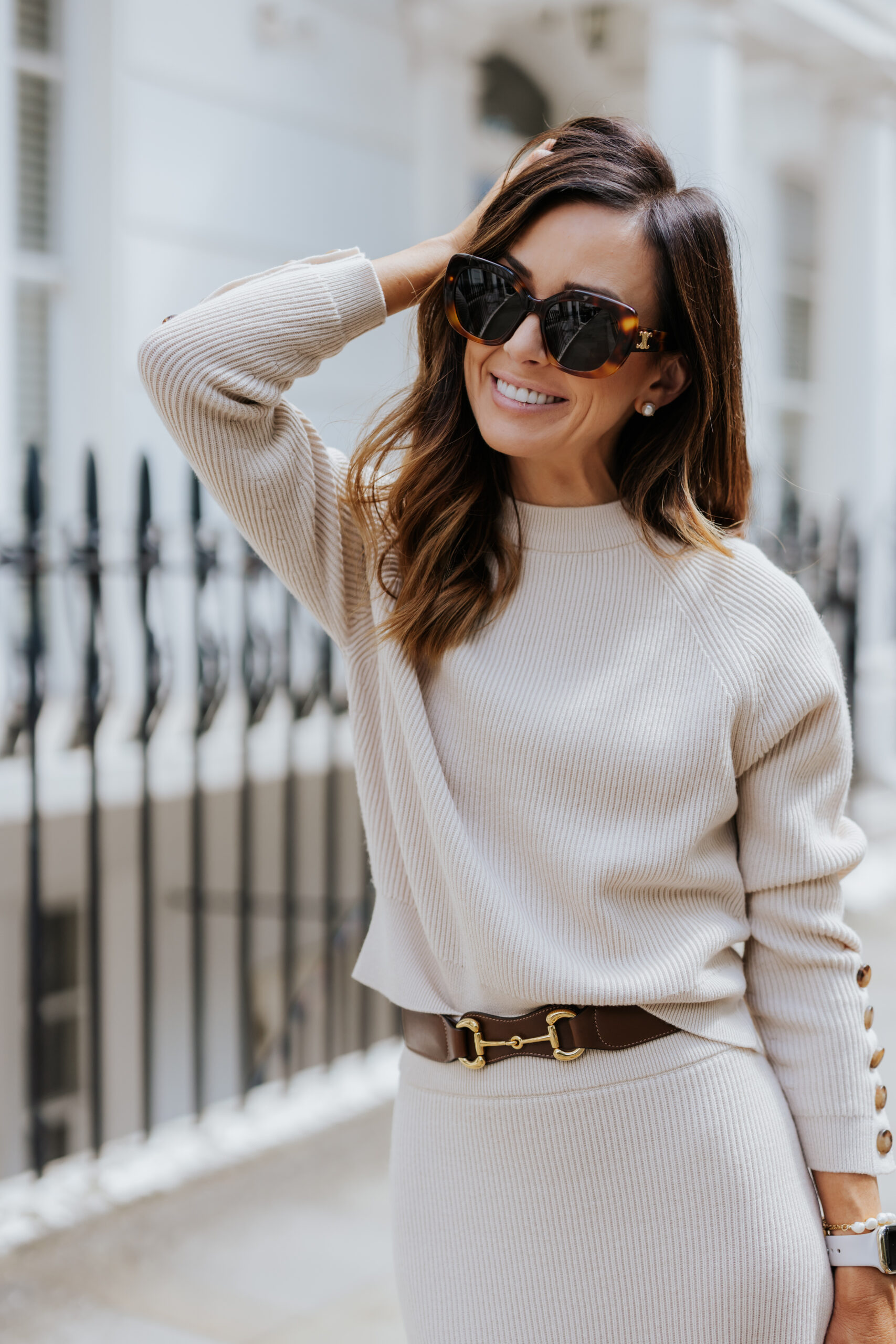 Even though these two pieces are designed to be worn together, I love that they can also be worn separately. Usually, sweater skirts have more of a pencil skirt silhouette to them, and I never feel very comfortable in those. But this skirt is different – it has more of an A-line fit to it, making it very flattering. This fit makes it easy to style this skirt with button-up tops or fitted wool or cashmere sweaters. These two pieces run true to size.
I thought the belt I added was the perfect match for a touch of refinement. However, I've had this belt for quite a while now, and it looks like it's no longer available. I found a similar belt to share, but that one also might not be available as it's a year or so old now. So, this Loewe belt or this Valentino belt could work well. There's also this cute, similar option for under $50! For an elevated but still comfortable shoe choice, I added these block-heel studded leather sandals. I also have this pair of heeled sandals that would be a great, more affordable alternative – and they're currently on sale!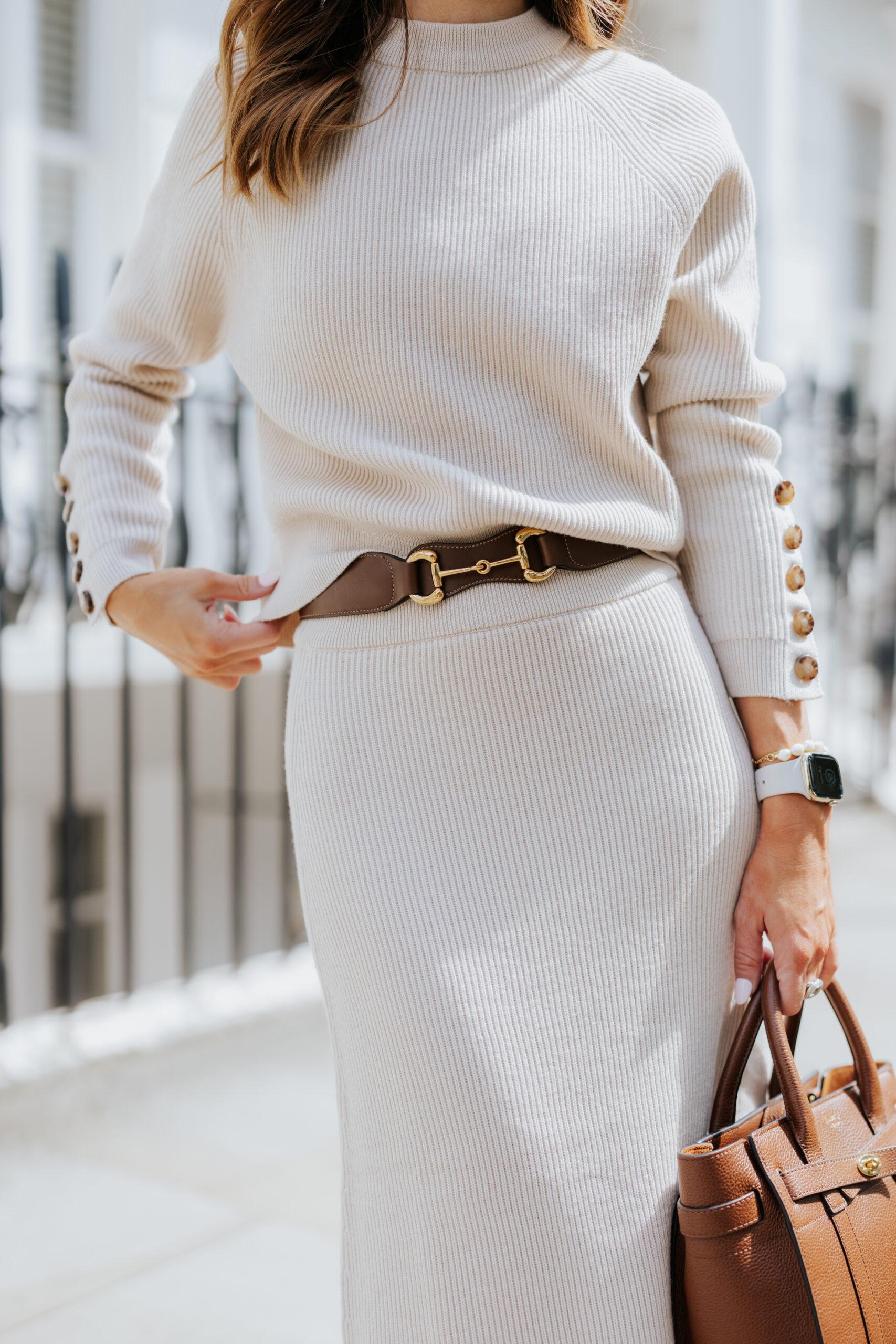 To accessorize this look, I added pearl, gold, and brown leather details. I added one of my favorite Mulberry bags, this pearl beaded bracelet that is one of my go-to's at the moment, and these pearl stud earrings to tie everything together. And, I've recently been seduced by these Celine sunnies, which I didn't need, I must admit but thought they were too fab to say no to. I'm putting myself on a sunglasses purchasing ban now.

By the way, if you're considering the Mulberry bag, see this post! I did a review because I've gotten so much use out of it since last year. I'm considering selling a few of the bags I have that don't get used so that I can buy more colors of this one because it's just so versatile and beautiful!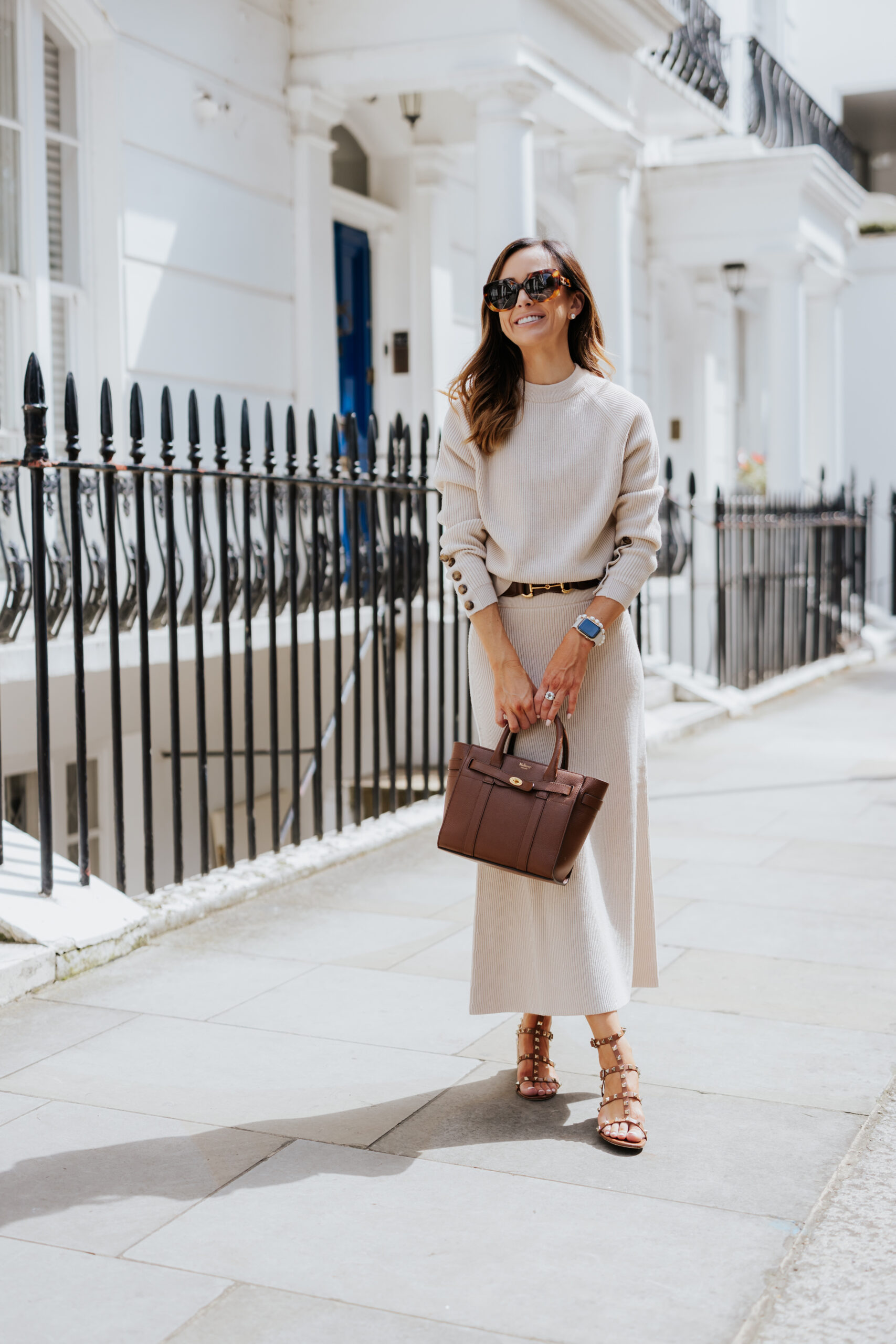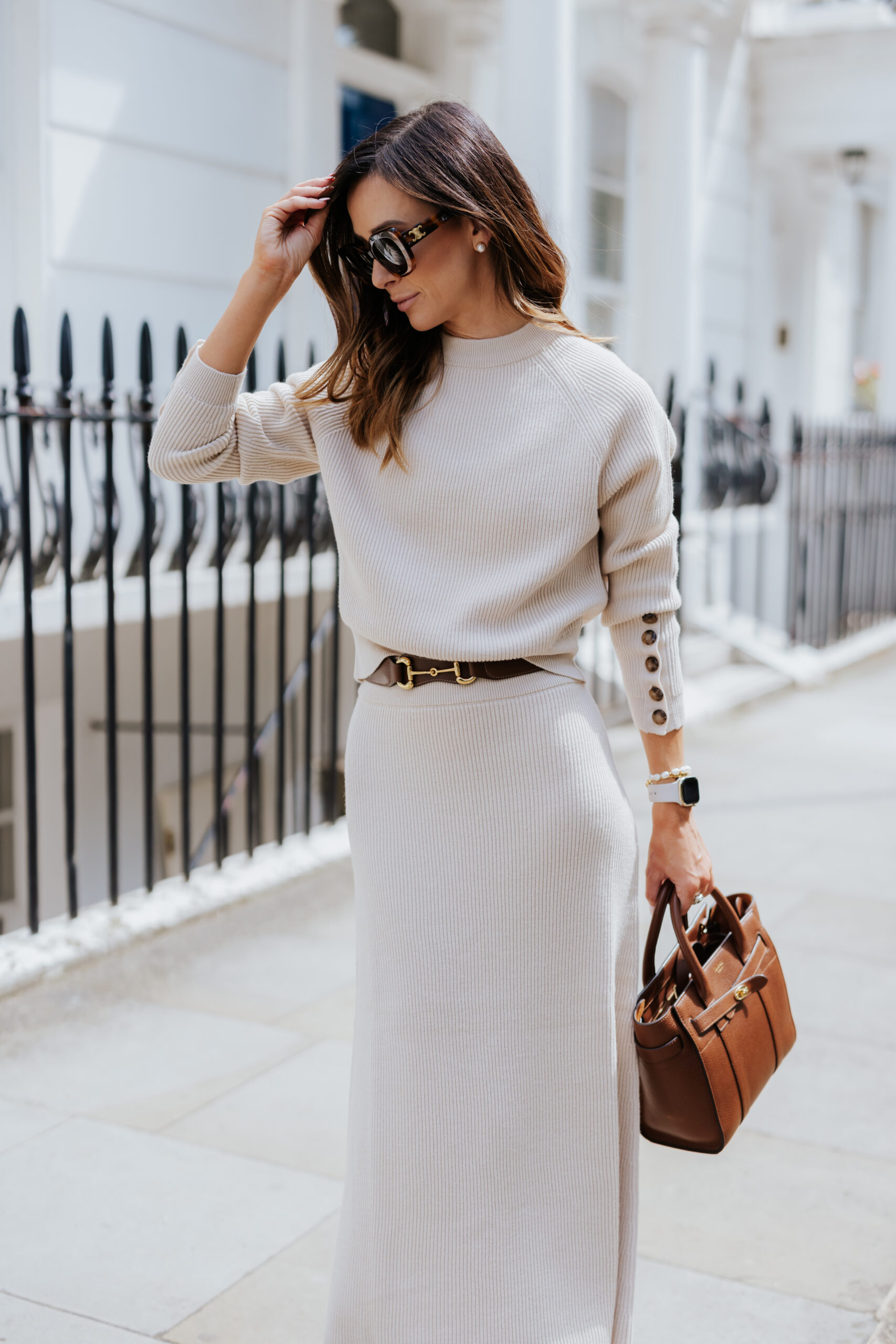 What I Ordered From Sezane For Fall
As mentioned, there were a couple of things that I won't be keeping, even though I still loved the items. I ordered quite a few pieces from this collection, so to help guide your order, I'm sharing all the highs and lows!
First, I noticed that the pants run pretty big, so unfortunately, the sizes I ordered for myself didn't end up fitting me right. However, they are still so gorgeous! So, if you plan on adding pants to your cart, I would recommend sizing down.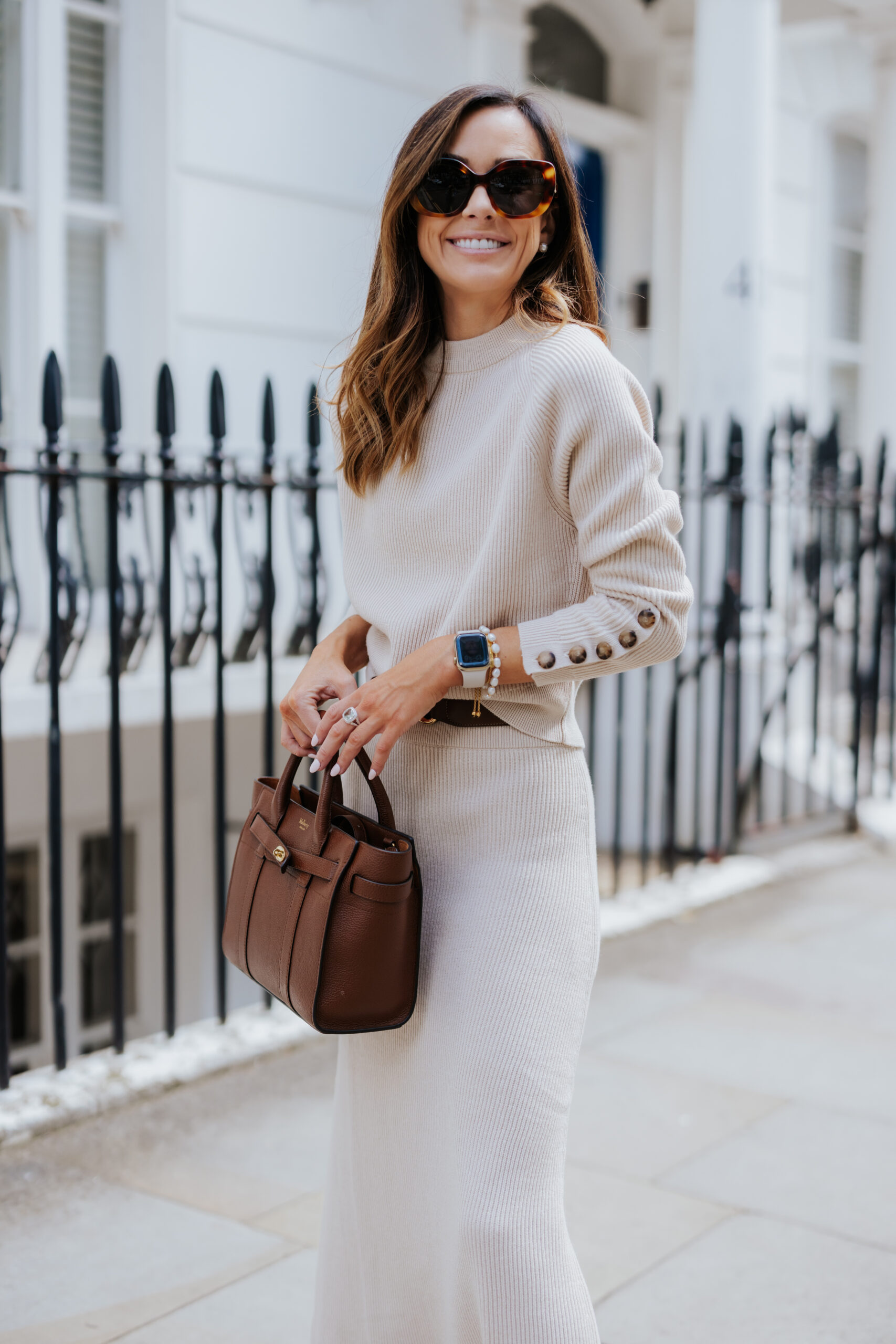 Next, I ordered both the rosy beige pumps and the polished camel pumps. I'm sad to report that I need to exchange the camel pumps because I accidentally selected the wrong size! But I'm happy to report that the shoes, unlike the pants, run true to size.
I'm really exposing my order mistakes today because it turns out that I thought I ordered the sweater lady cardigan, but I didn't! So unfortunately, I'm not able to provide a full review on that piece, but I do love the hazelnut color. But luckily, I successfully ordered the silk top, and it's absolutely beautiful. It's probably my second favorite piece from the entire order, and it runs true to size.
Now about the sweater cardigan – I was really close to returning this one. I thought it would be more of a true white, but it didn't come that way. However, this sweater is very unique and I think it'll look really lovely with jeans. So, I ended up keeping it!
Lastly, the camel coat ended up being a bit too boxy for my liking. But I wouldn't count it out if you're interested – it could look really nice if you have more of a contemporary or edgy style! Also, as a heads-up, I found that it runs a little big.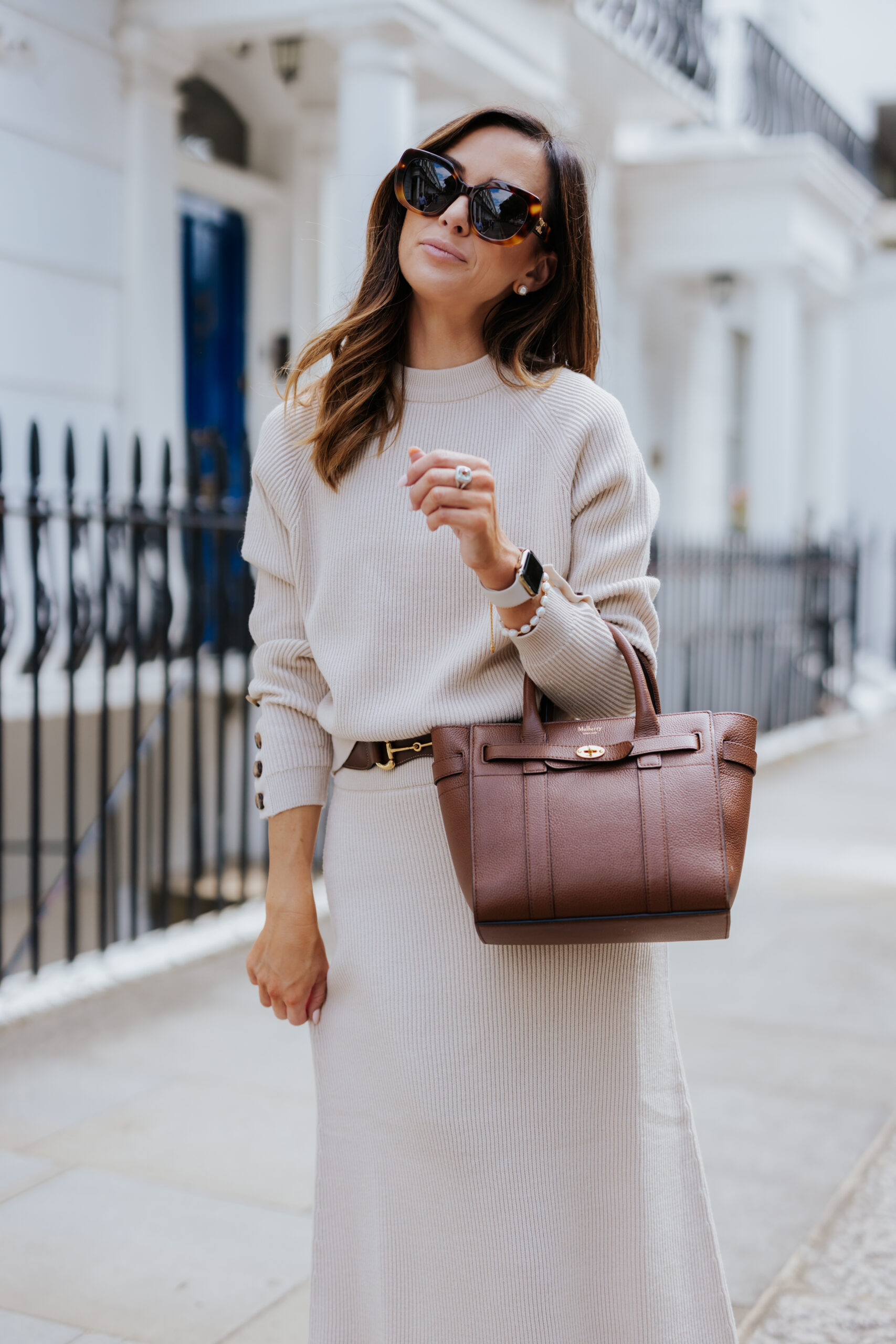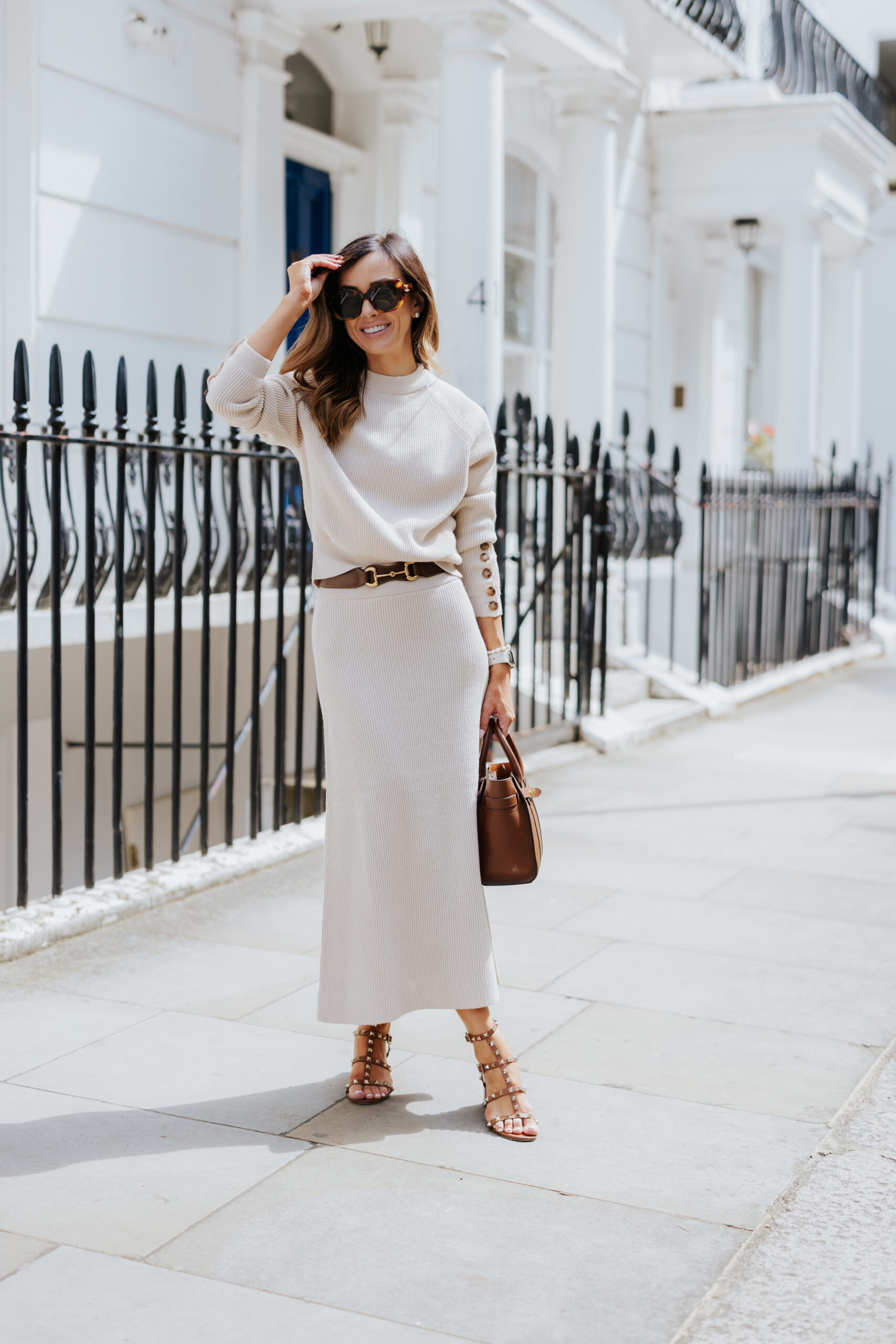 Alright, that about does it! What is your favorite piece from this Sezane fall collection? Let me know in the comments! xo.