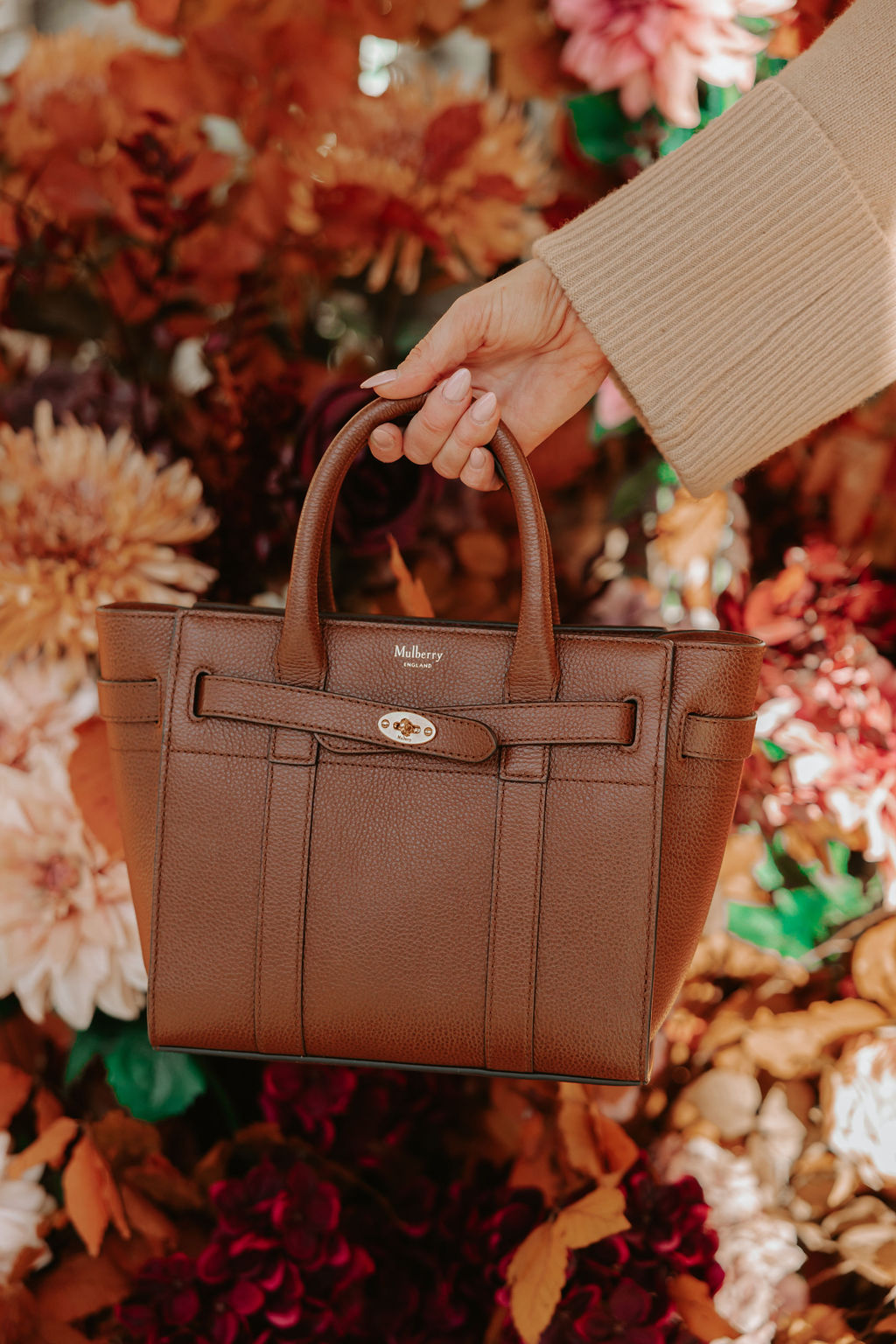 Today, I'm excited to share what I love about my Mulberry Mini Zipped Bayswater Bag [UK VERSION] with you! There are so many great details about this bag, and I find myself grabbing for it often. She might be mini, but she's mighty!
Designer bags are certainly an investment piece, and I'm the person that inspects every small detail with a fine-tooth comb to make sure that the bag is indeed worth the price. And I'm happy to report that for me, the Mini Zipped Bayswater Bag passed the test. I enjoy reviewing bags so that you can make an informed decision about your purchase, especially if you've been eyeing this one specifically.
Personally, I find bag reviews to be extremely helpful when I'm considering a bag purchase. Even though a bag can be described online, there are still several little details that I'm still curious about knowing. Such as how the bag wears, how it holds up over time, if the strap is comfortable or not – and the list could go on and on!
Therefore, I hope to give you a helpful insight into this specific bag to help you determine if this is your next bag purchase! Let's jump in.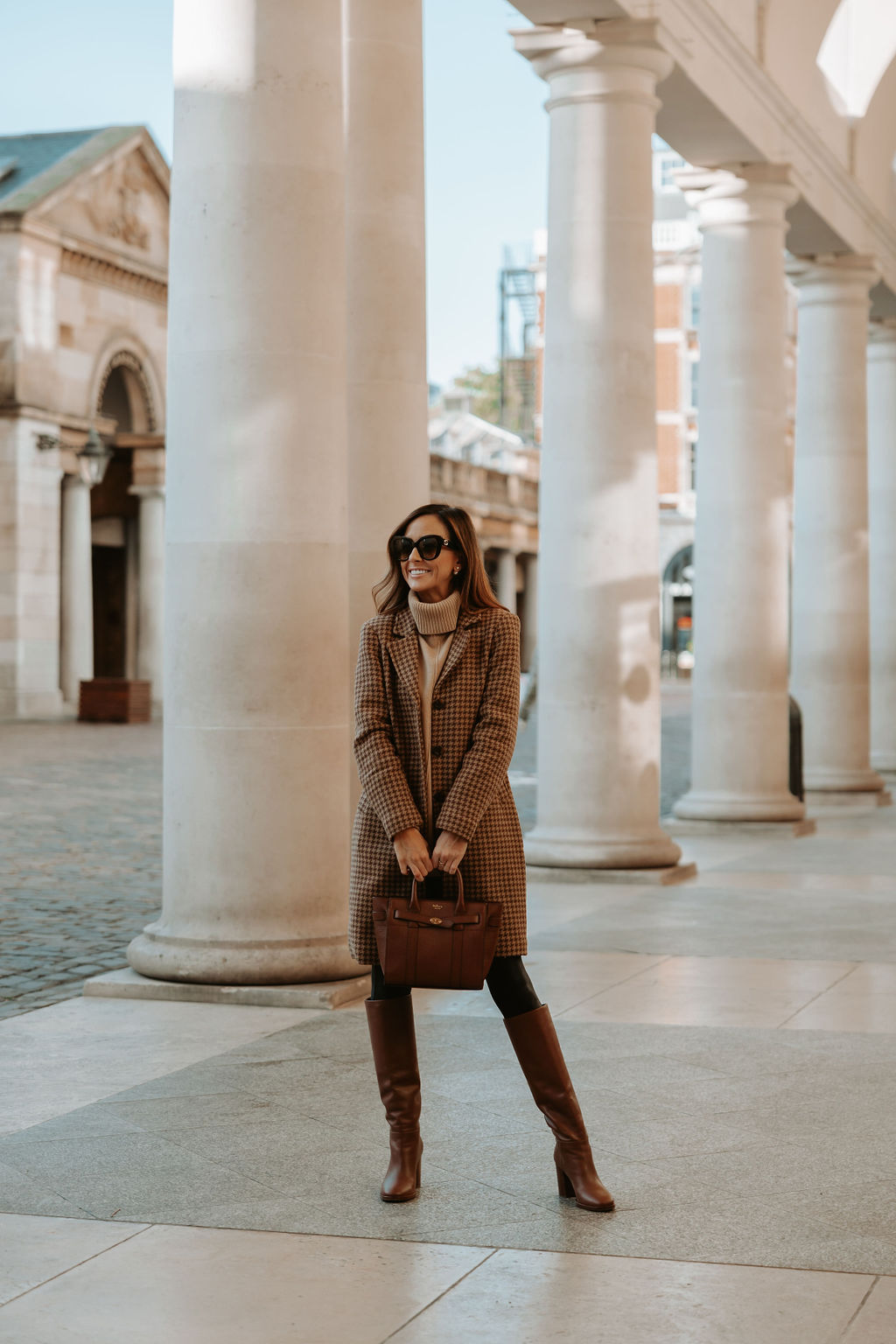 Before we get into this gorgeous bag, let's break down this outfit in case you want more details!
This Abercrombie Houndstooth Coat is a cozy wool-blend, and runs true to size.
I absolutely love this Reiss Cashmere Turtleneck Sweater! It's incredibly soft and fits oversized.
These Spanx Faux Leather Leggings have become a staple in my closet. I find that they run small, so I sized up for a more comfortable fit.
For a classic cold weather boot, I recommend these Gianvito Rossi Brown Knee High Boots. With this designer, I go up half a size. Here's a similar style that are a little more budget friendly. I wish I could get my hands on these actually because I think they're stunning.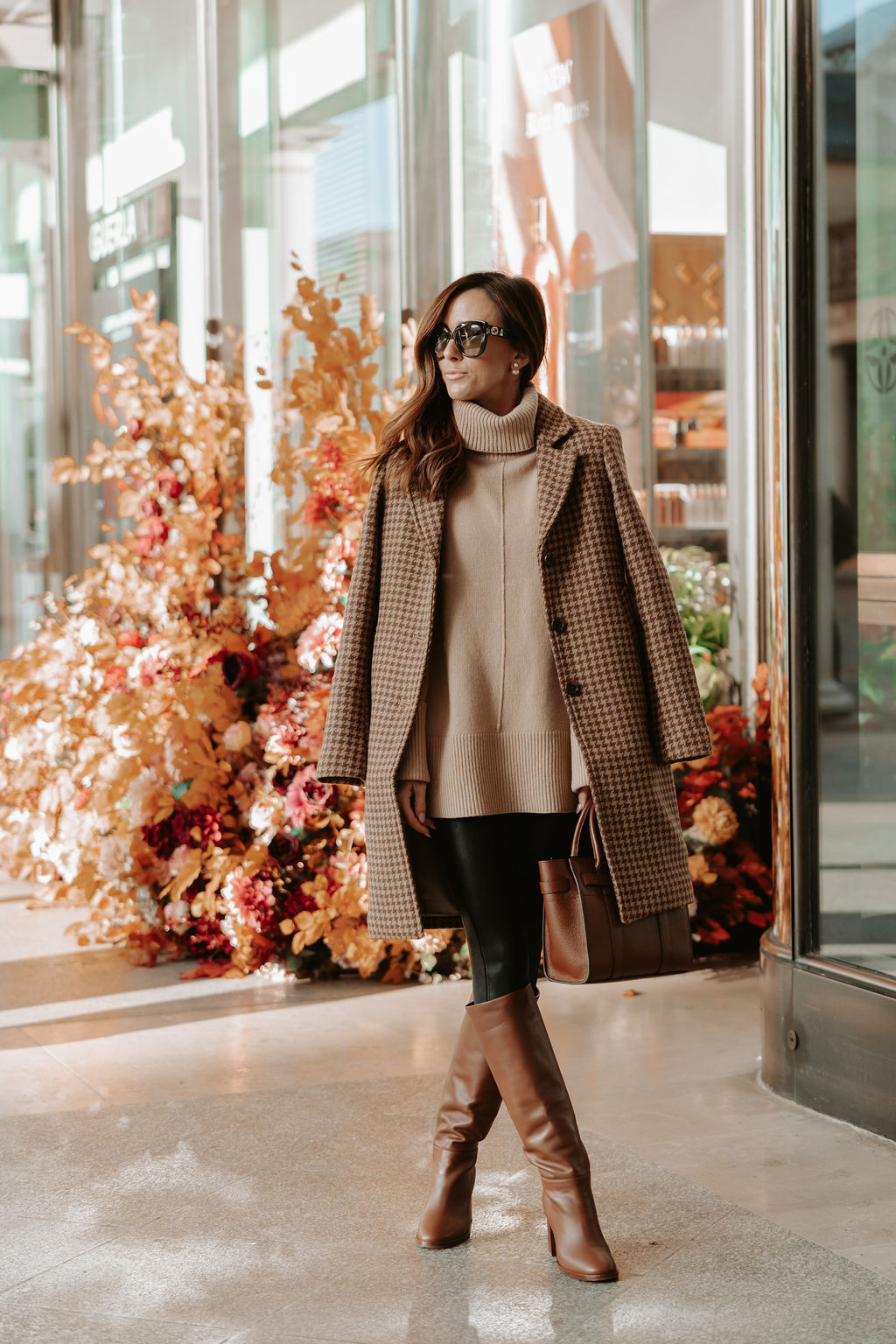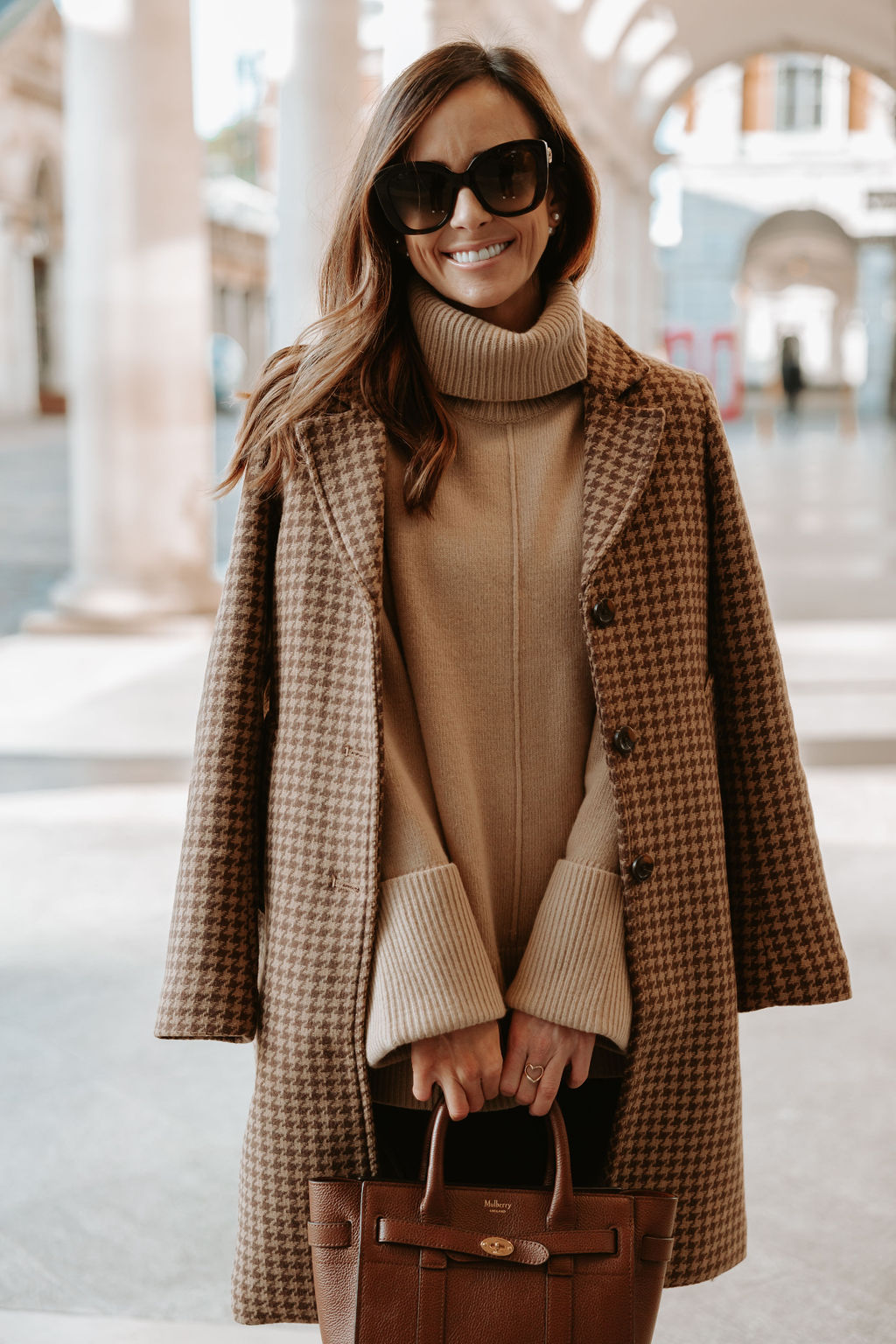 What I Love About the Mulberry Mini Zipped Bayswater Bag
It's been hard to miss my love for the Mulberry Mini Zipped Bayswater because I literally cannot stop wearing it. The reason for this purchase was mainly motivated by my need for a bag that could be worn on my arm as I feel like maybe I had leaned a little too hard on my love for crossbody bags over the last few years. There were times when I'd want to go out to dinner but the only satchels I had were large and were more suitable for daytime work-related occasions. I wanted something that suited day or night time and could be dressed up or worn with an 'everyday' or 'casual' outfit, as well. I knew I loved Mulberry, a quintessentially British brand that loves to embrace styles that suit town and country living, so I went to look at the smaller Bayswater styles, as I already owned and loved the Belted Bayswater style [UK link]. And that's when I realized that their Mini Zipped Bayswater Bag was the perfect solution to the gap I was noticing more and more frequently in my handbag collection!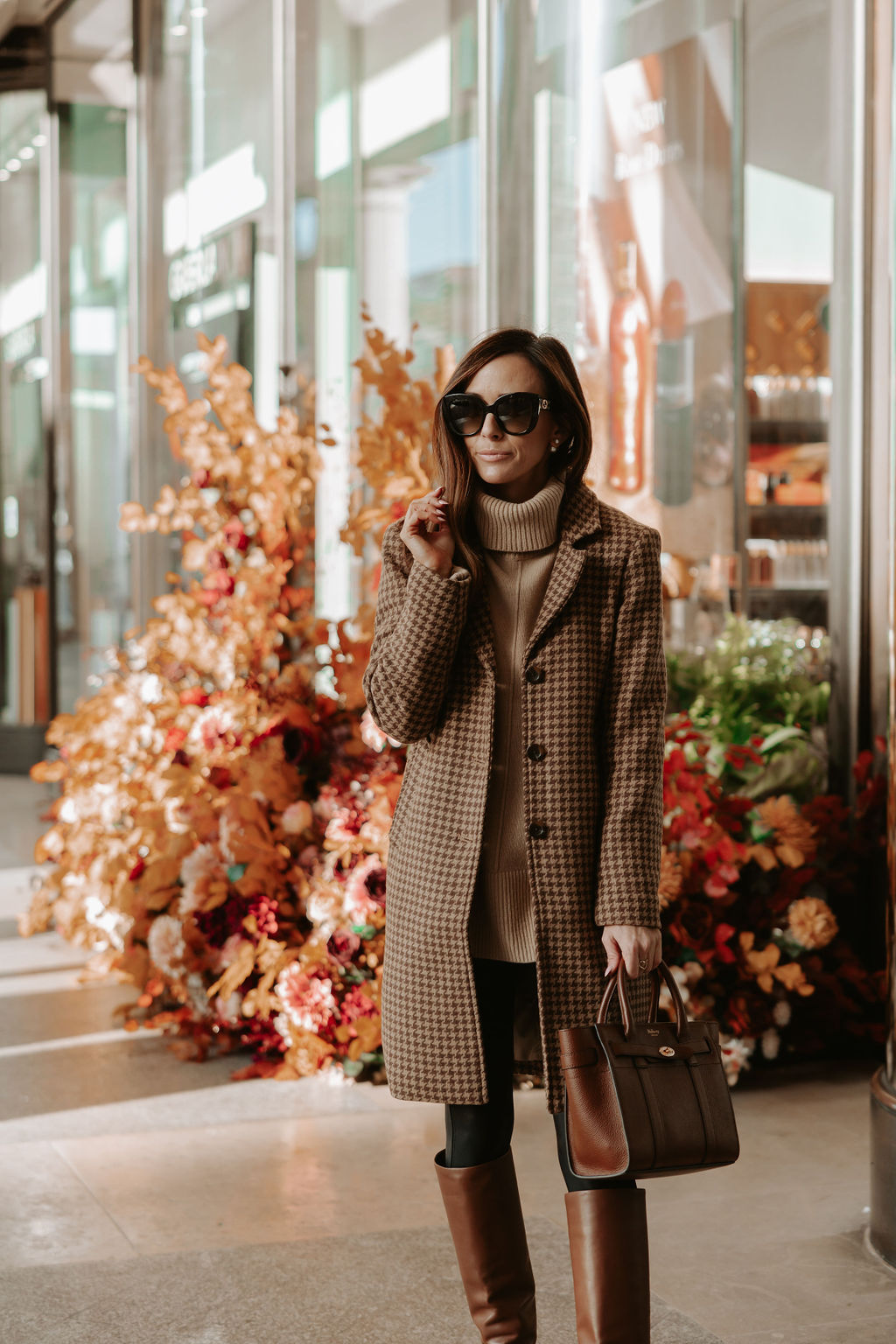 Space – The Mini Bayswater has enough room for your essential items. I can fit my keys, card case, phone, a small pouch for cash and coins, lipgloss, tampons, gum, sunglasses, a couple of snacks and even a small toy or two for Louie.
Quality Material – Mulberry is known for the quality of their products, and this bag fits right in. This one is made of a grained leather, versus smooth, which means it is resistant to scratching. A light finishing has been applied to protect the grain, as well.
Structure – This bag has excellent structure to it, and over time it doesn't lose it's shape. You can set down and trust that it won't topple over. Additionally, it has a zipper that gives the bag an element of security, but the zipper stays out of the way if you need to pop your hand in the bag for something quick.
Versatile – The Mini Bayswater is extremely versatile because it can be styled for day or night and work or play. Versatility in any large purchase is worth considering because the more you wear something, the lower the price you pay per wear.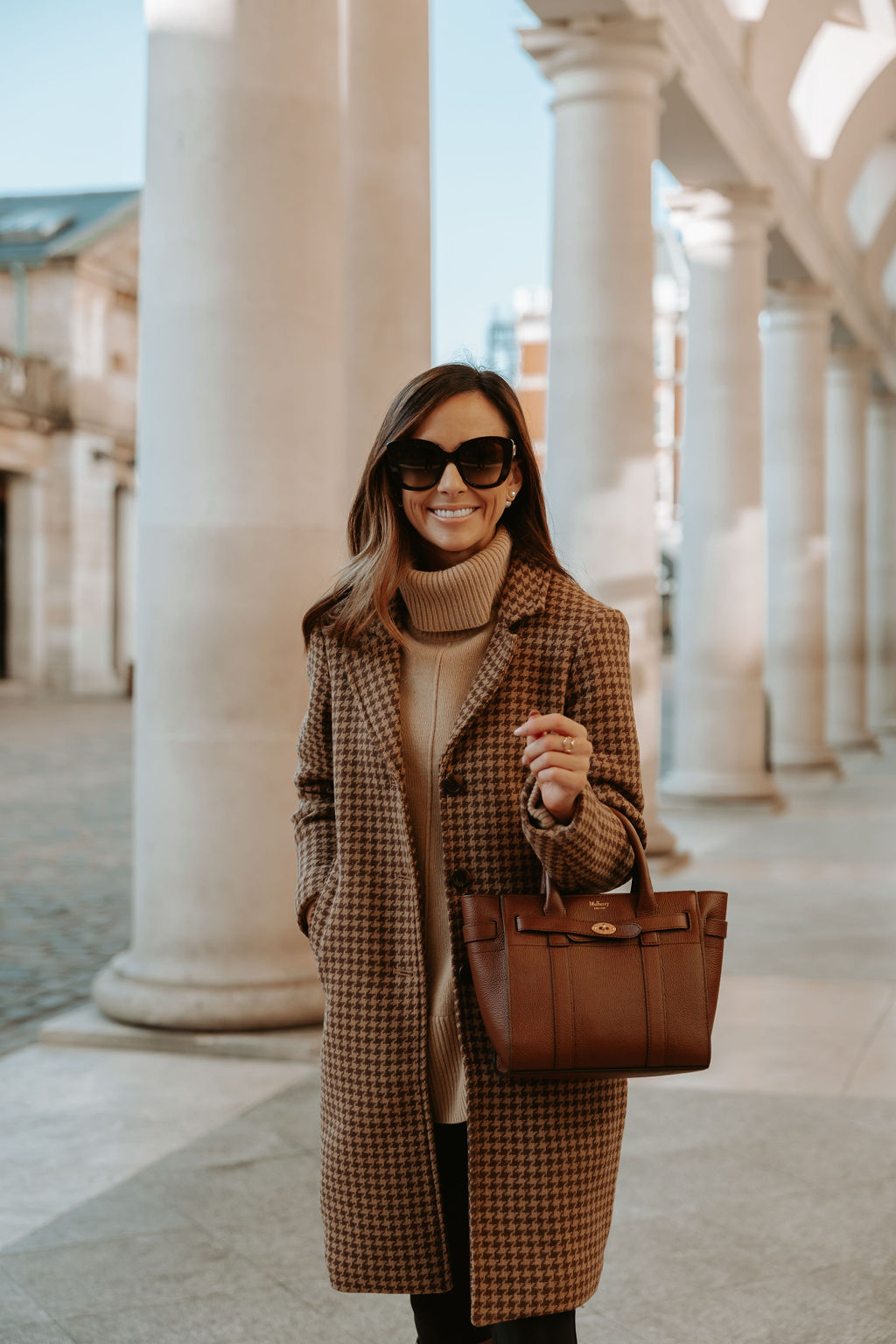 Classic – The older I get, the more I want items in my wardrobe that are classic and timeless, most especially when I am paying a premium price. Trends fade and I feel money spent on trendy pieces aren't a smart investment. It is the classic styles that remain 'in style' year after year and the Mini Bayswater is certainly a classic style that ensures your investment will be in your wardrobe and in style for years and years to come.
Luxe Details – You can look at this bag and immediately tell it has some incredibly beautiful luxe features like the suede interior, gorgeous gold Postman's Lock, belt detailing which can be worn open or closed, and two structured top handles. It has one slip pocket on the inside. On the inside, there is one slip pocket for a card or two. 
Cost – You could argue that the cost of this handbag is far from affordable. And I would agree. But, I'd challenge you to think of some other designer brands that are far beyond the cost of this handbag with styles that have similar features. I'm thinking of Celine with the winged sides of the handbag. I'm thinking of Hermes with the padlock detailing. You can find much more expensive designers who have styles with these features in their designs, as well, but they are far more expensive. So, I love that you get so much for the price of this Mulberry handbag without it being wildly unattainable.
Mulberry Mini Zipped Bayswater Measurement Details:
Height: 8 1/4″ | Width: 9″ | Depth: 5″
Handle Drop: 4″
Shoulder Strap Drop: 19 3/4-23 1/4″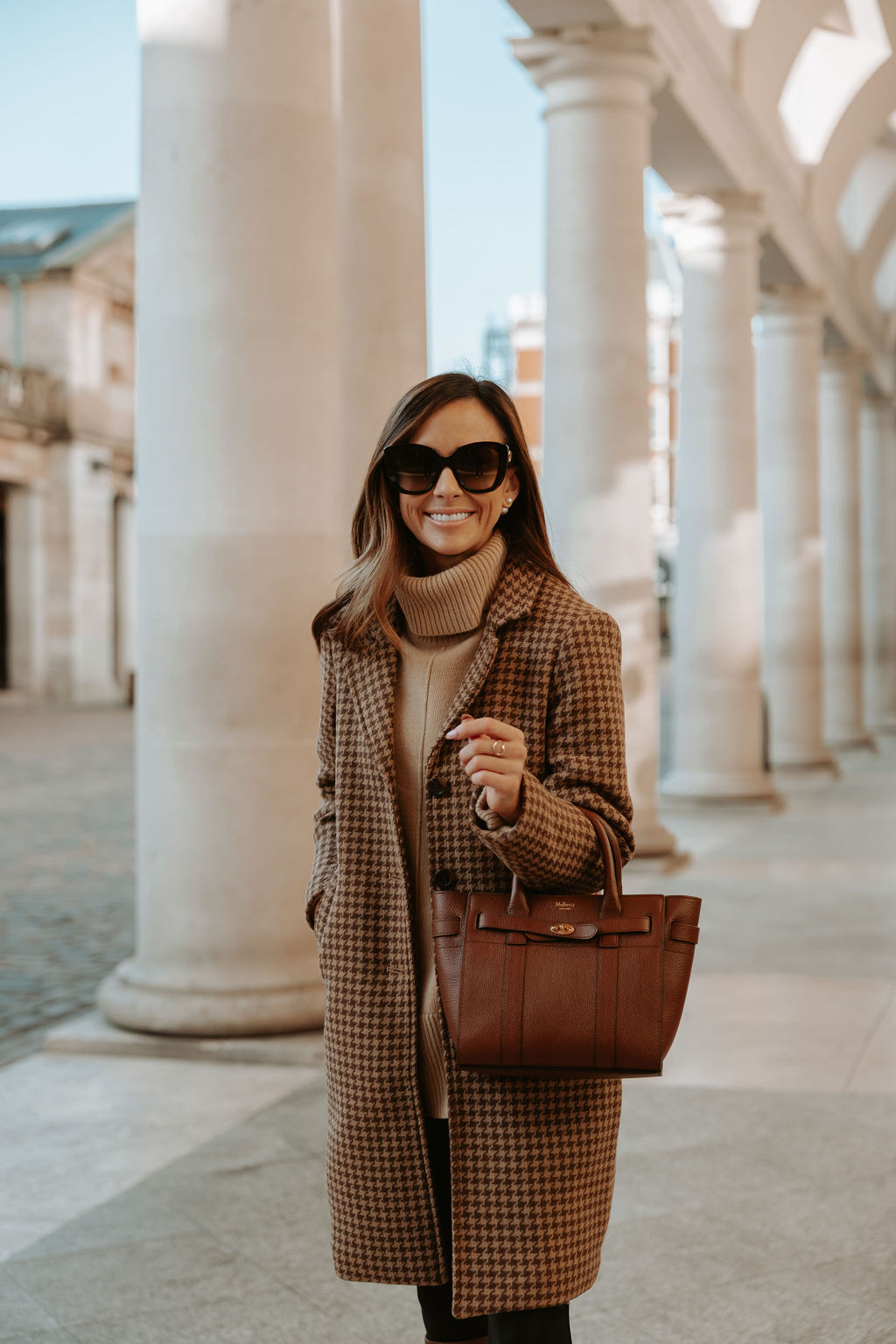 Shop More Colors of the Mulberry Mini Zipped Bayswater Bag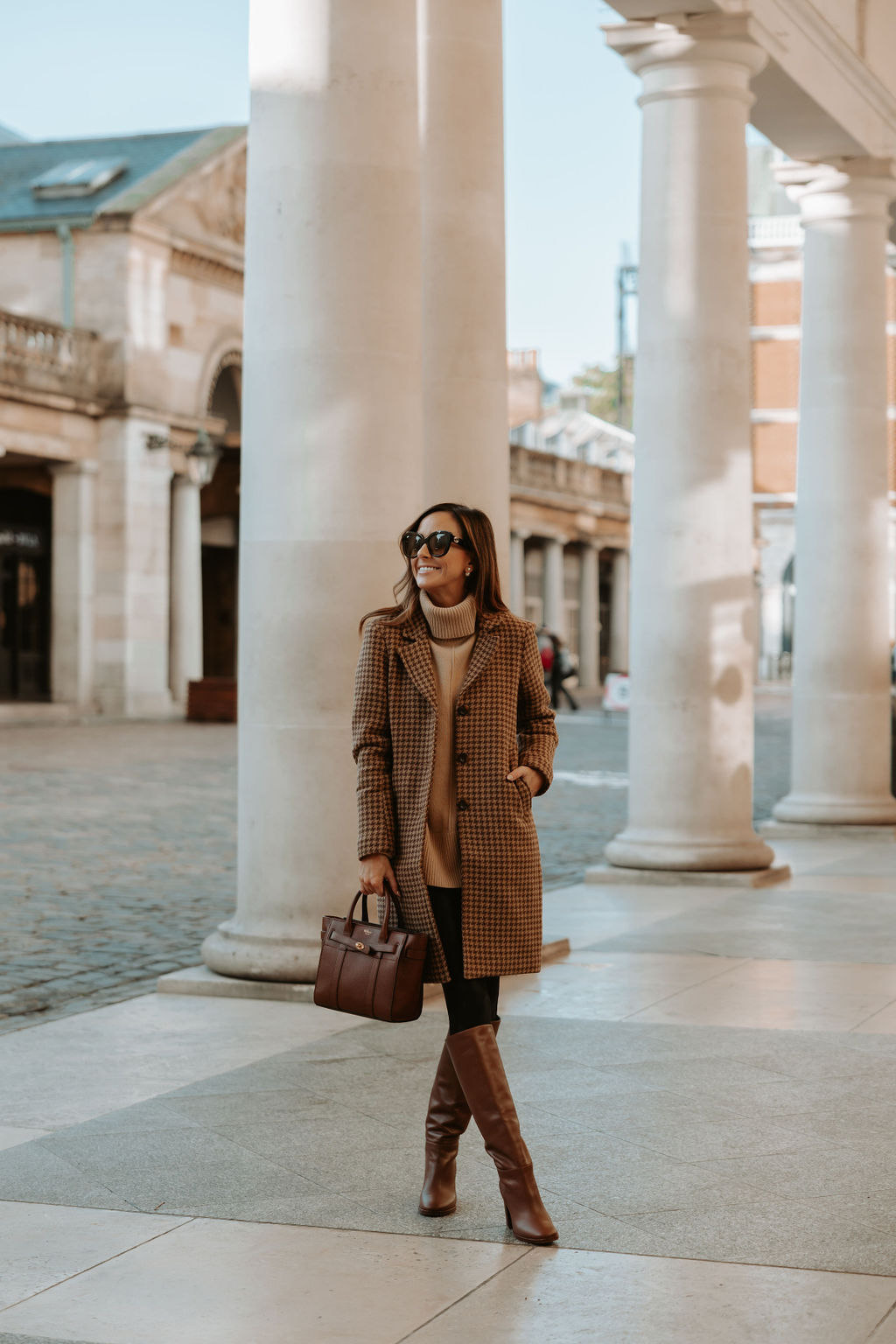 If you find bag reviews helpful, I recently shared my thoughts on the Chloe Large Woody Tote too!
Do you have your eyes on a designer bag? If so, which one? Let me know in the comments below! xo.