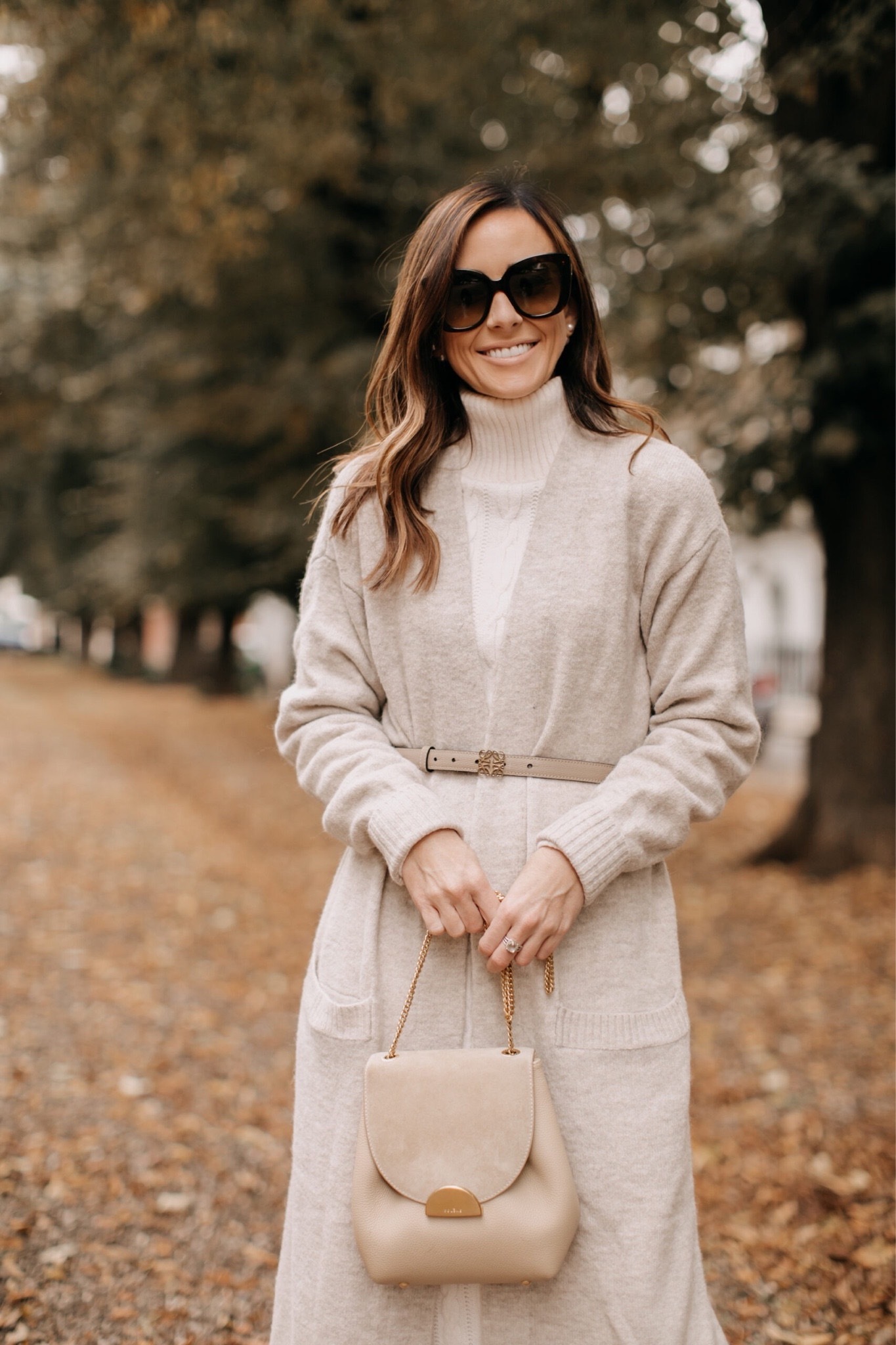 Hi, loves! I hope you've had a great week! Today I'm excited to share 15 looks to wear this holiday season with you.
Dressing for the holidays can mean so many different things. Whether you're out and about holiday shopping, on your way to a fancy party, or cuddled up at home by a warm fire, there are several ways to dress for the season. Speaking of holiday shopping, check out my Ultimate Holiday Gift Guide if your on the hunt for the perfect gifts to give this year!
As you scroll through this post, my hope is that you find inspiration to create looks of your own to fit the different holiday gatherings you have on your calendar.
Regardless of what you have going on this season, whether it's busy or more calm, I hope this post is enjoyable and fun for you to read through. I linked exact items on everything I could, but otherwise sourced something very similar.
Let's jump in!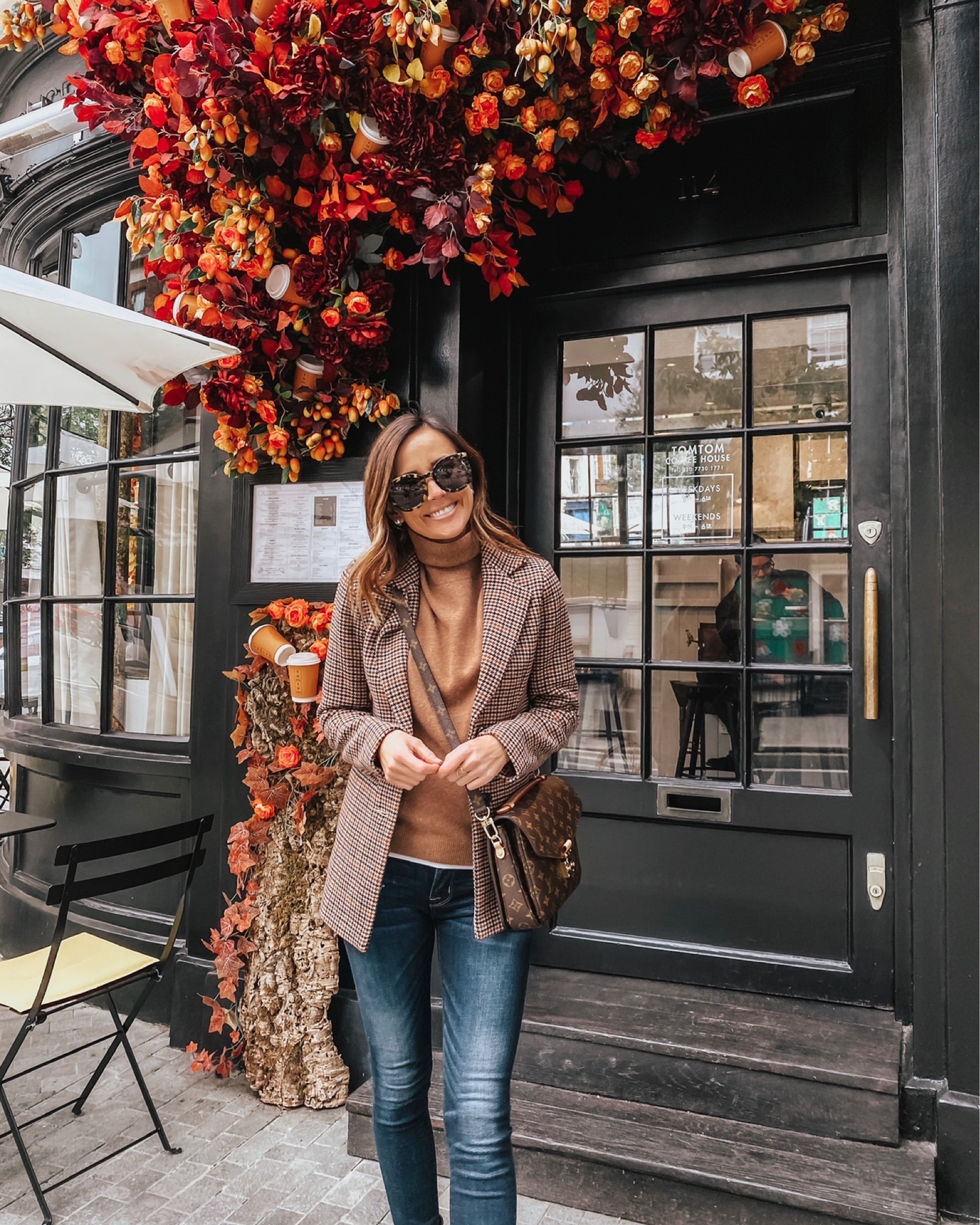 SHOP THE LOOK

Plaid blazers have become a closet staple for me, and I can't wait to continue to style them throughout the holiday season! Although the colors of this blazer are neutral, the plaid pattern itself gives the blazer a holiday vibe. I've styled this one with a turtleneck sweater and jeans here. However, you could also pair this with a bodysuit underneath, darker or lighter jeans, or even a black dress.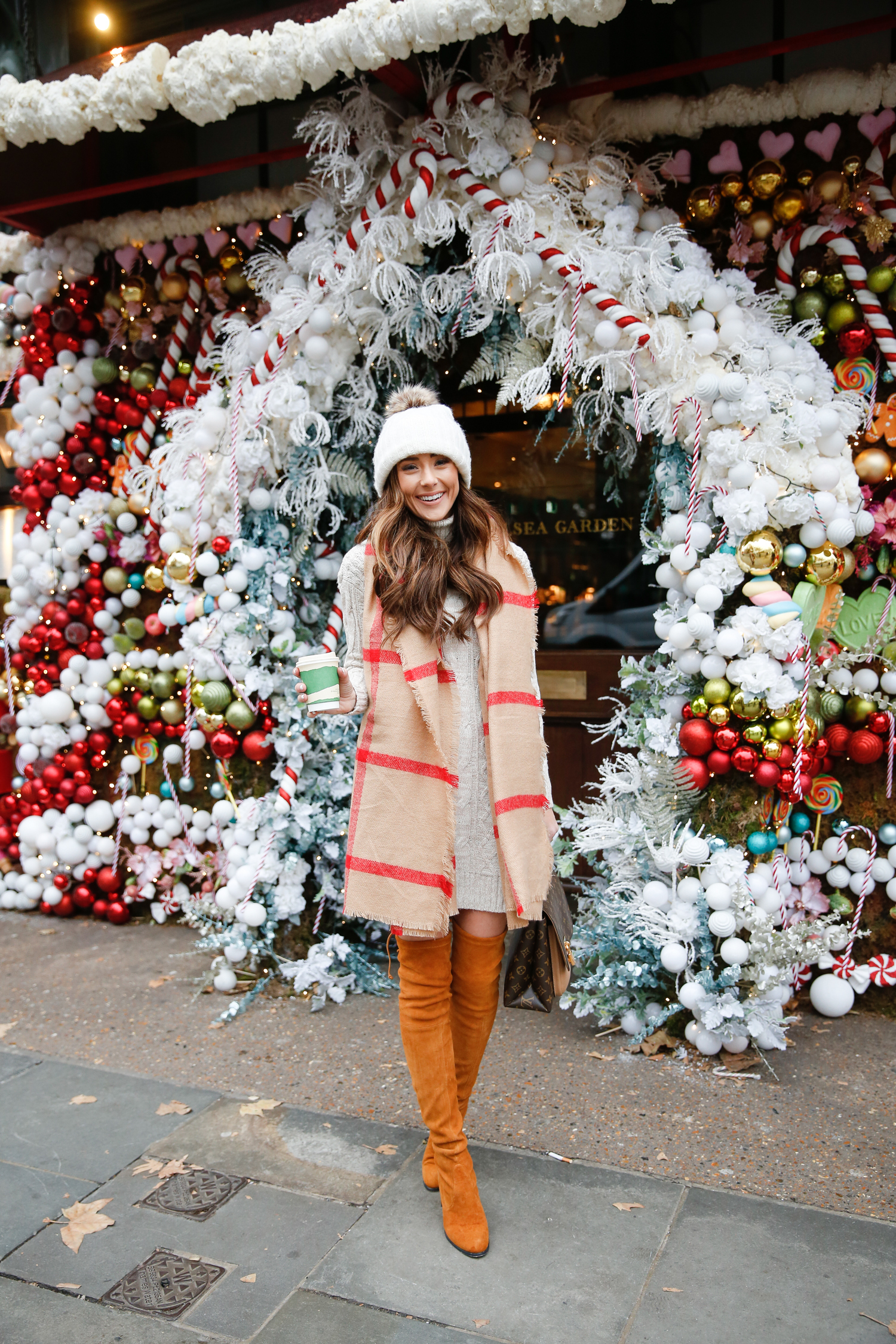 SHOP THE LOOK

One of my favorite things about this time of year is pulling out all of my beanies and scarfs to wear again. Something about both beanies and large, cozy scarfs is that they never seem to go out of style! And for that, I'm very thankful. Pair an oversized scarf alongside a sweater dress and tall boots for a put together look that can take you to a casual holiday party, holiday market shopping, or even out to grab a holiday drink with friends!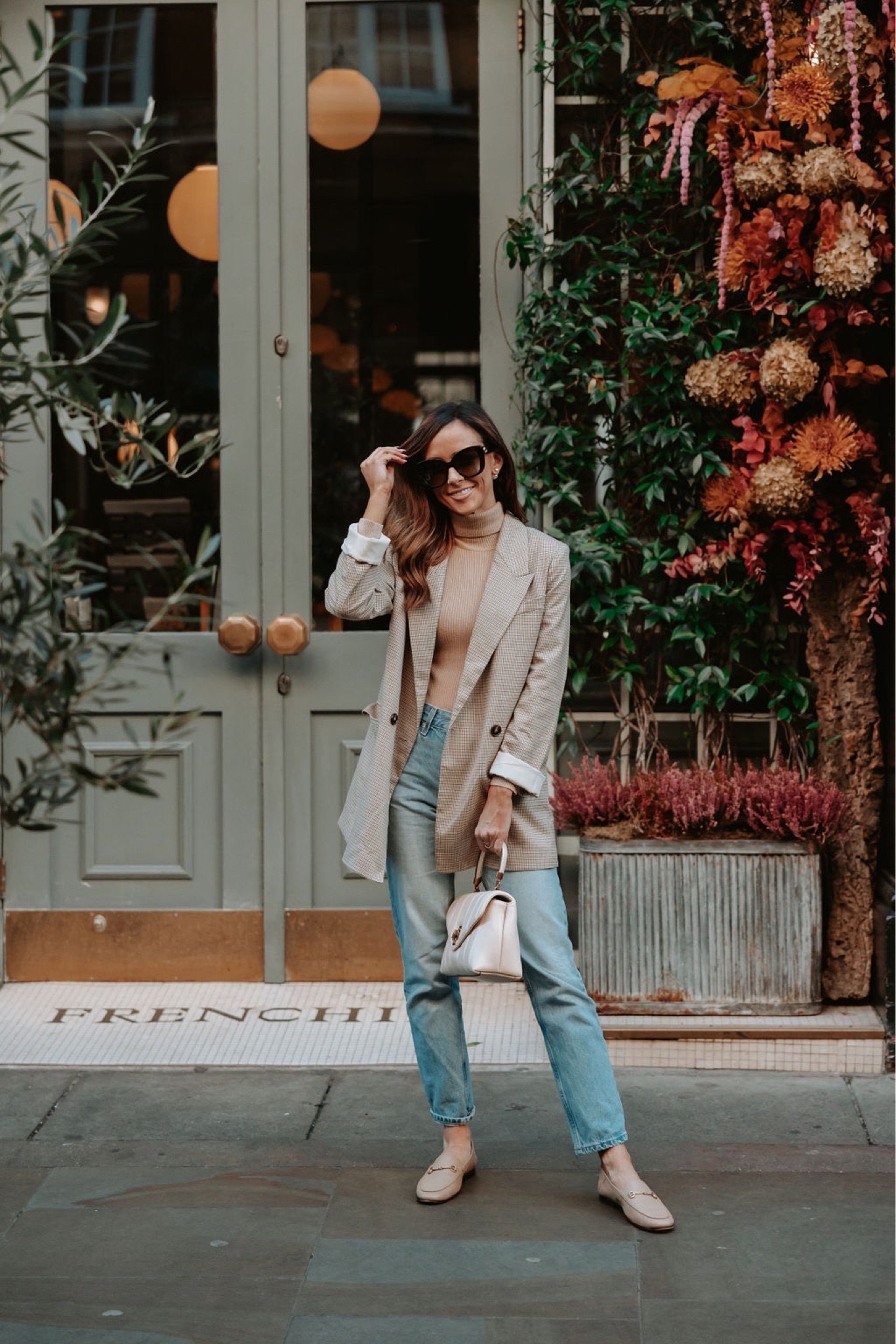 SHOP THE LOOK

An oversized blazer is a great way to dress up your basics to elevate a look. I paired this light neutral blazer with wide leg jeans, a turtleneck bodysuit and loafers to stay comfortable.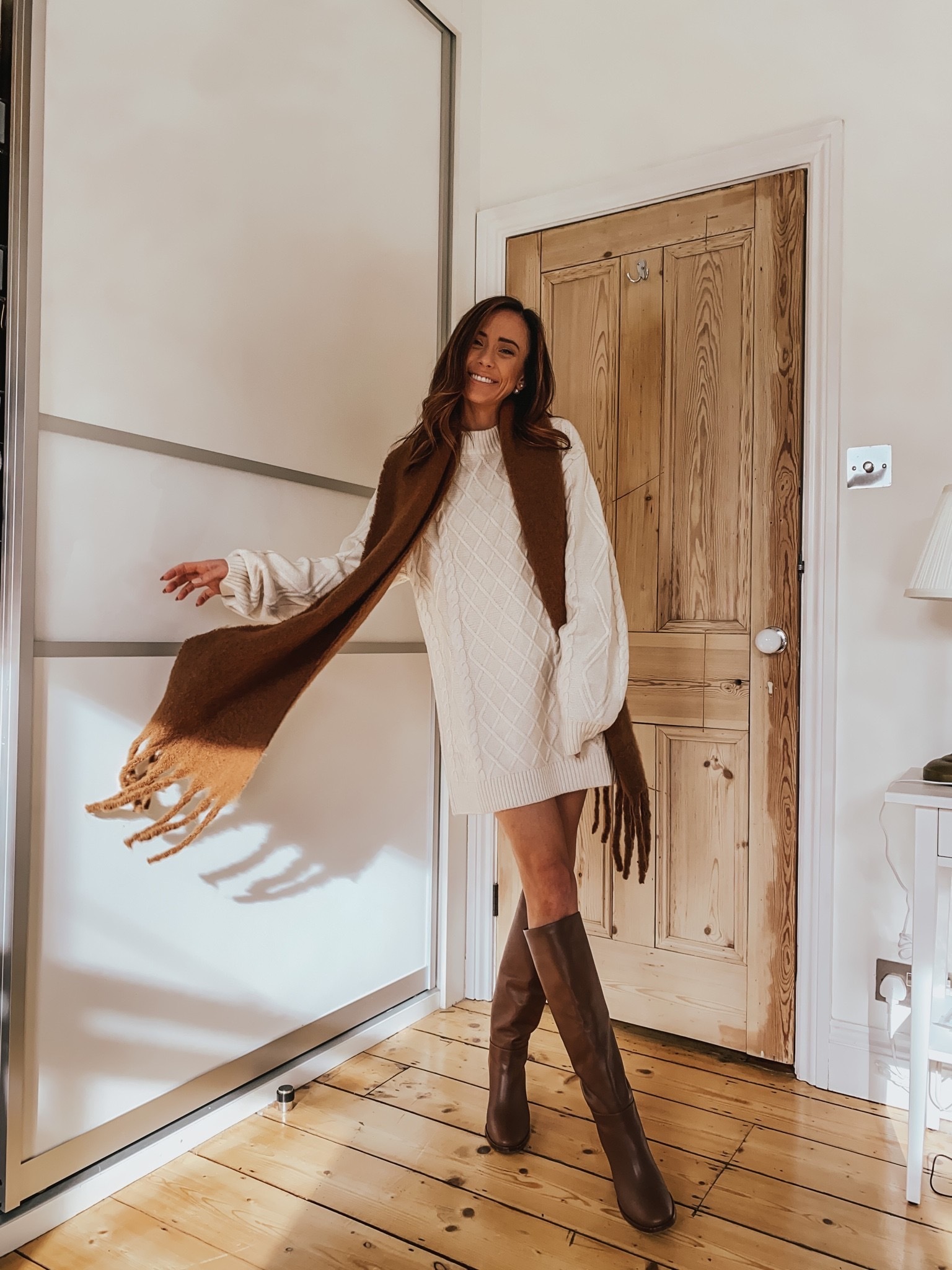 SHOP THE LOOK

It's no secret that I love a great sweater dress. The cable knit details along with the winter white color add a sense of holiday to this one! Pairing winter whites with the other neutral tones in your closet, such as tall brown boots or brown accessories like a scarf, are great ways to pull off a neutral winter look.
SHOP THE LOOK

Black on black, gold details, and a red lip create a timeless pairing. If you find yourself pairing together darker colors but still want to add a hint of holiday to your look, adding a red lip is a simple but fun way to keep it festive!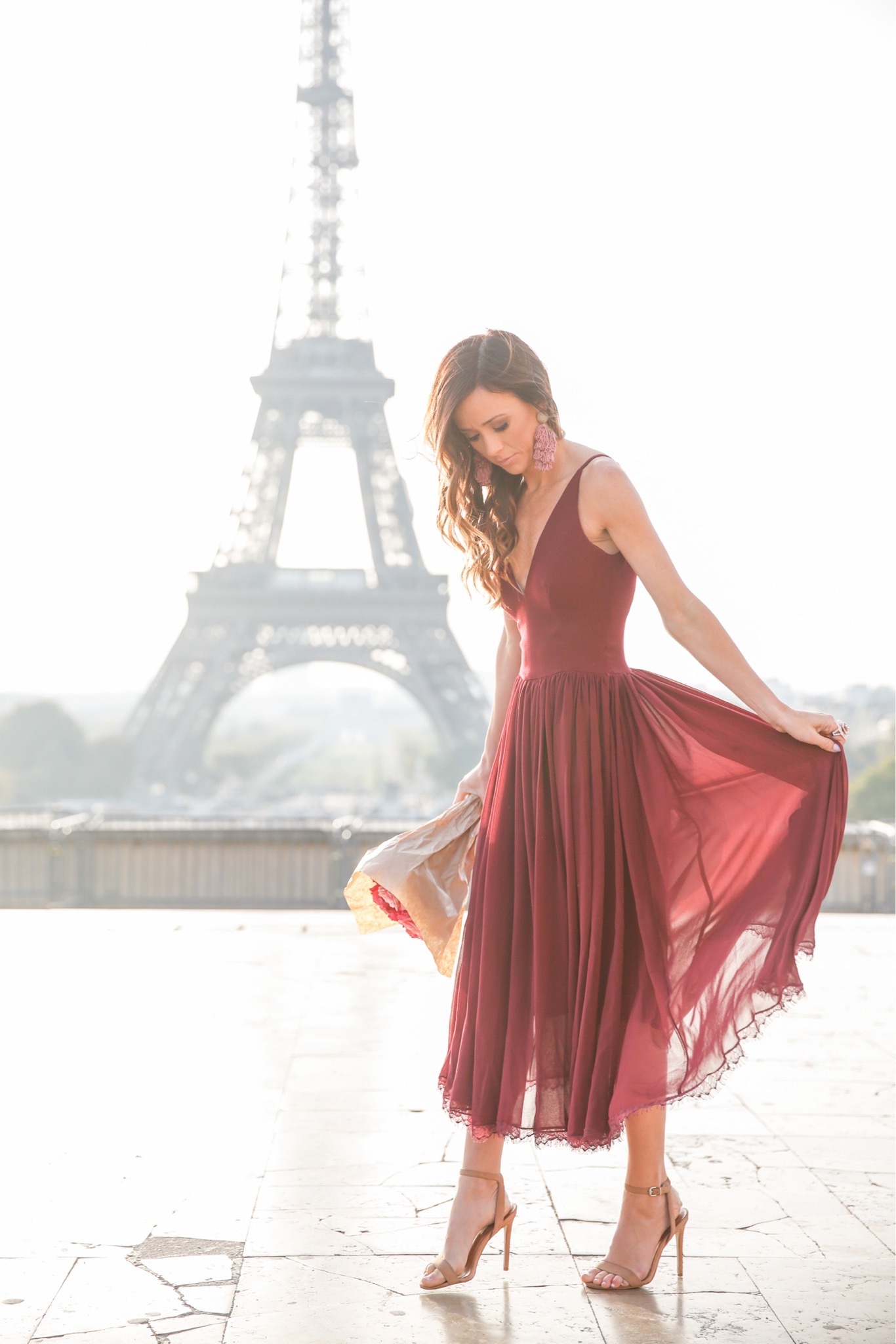 SHOP THE LOOK

There's just something timeless about a red dress for the holiday season! If you have a dressy holiday party that you're attending this year, this is a great time to pull off a red dress. You can pair a red dress with nude heels, a camel colored coat and a lighter bag. You can also go darker by pairing it with black heels and a grey or black coat.
SHOP THE LOOK

I went really festive with this one, ha! Between the socks and the sweater, it's definitely a certain kind of vibe. But why not?! A festive vibe is great for getting together with the family or a few friends. It's even more fun if you get them on board to be festive with you, too!
SHOP THE LOOK

Winter white pants are too much fun to style and wear! The great thing about these pants is that they allow me to get use out of several festive sweaters and tops in my closet. And if wide legged pants aren't so much your thing, a white, flowing skirt could do the trick.
SHOP THE LOOK

Cozy vibes but make it holiday. This look instantly makes me think of December 26th and onward. Does anyone else feel like the world shuts down a little, the week after Christmas, in the best way? It's a great excuse to stock up on your cozy festive looks, in my opinion.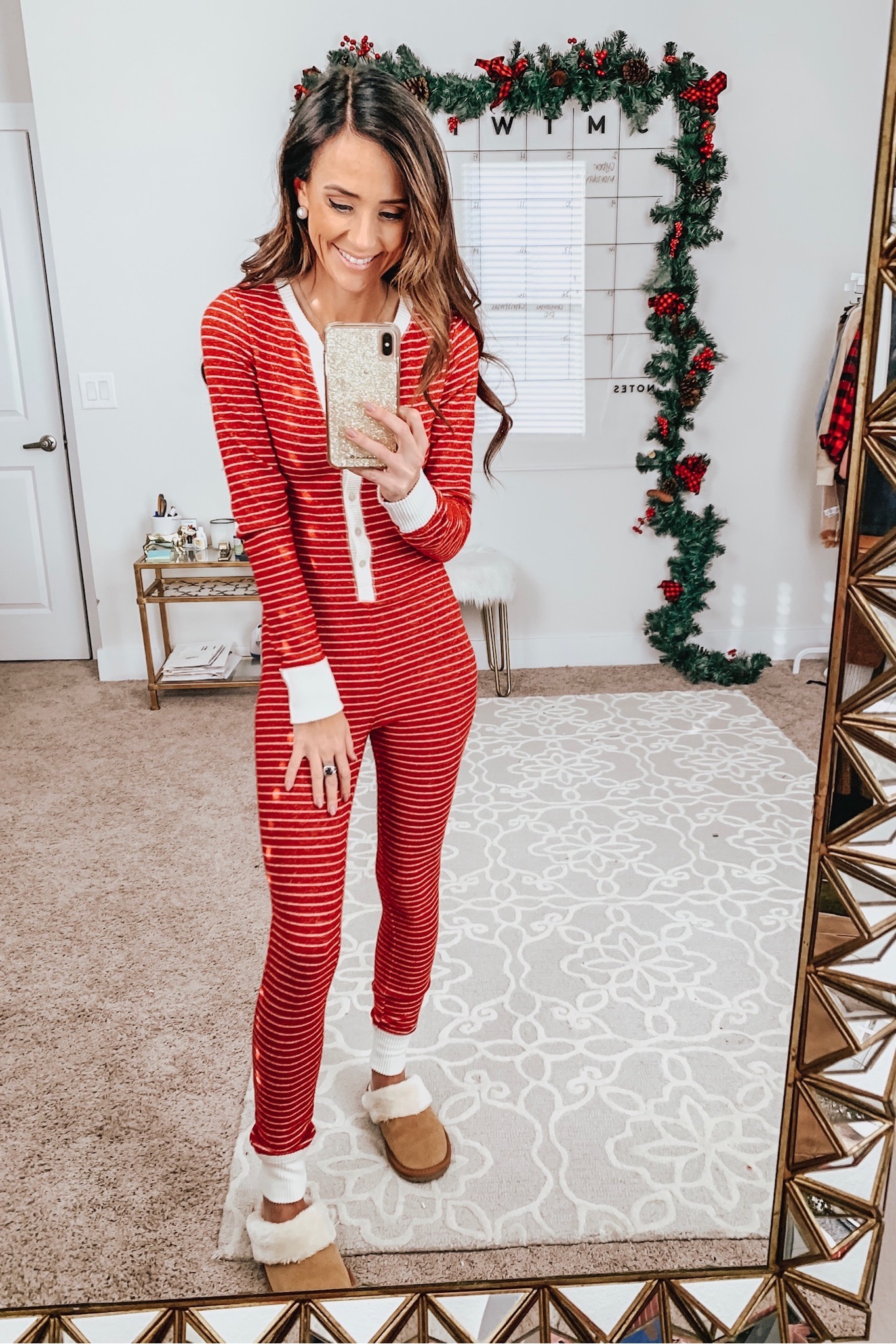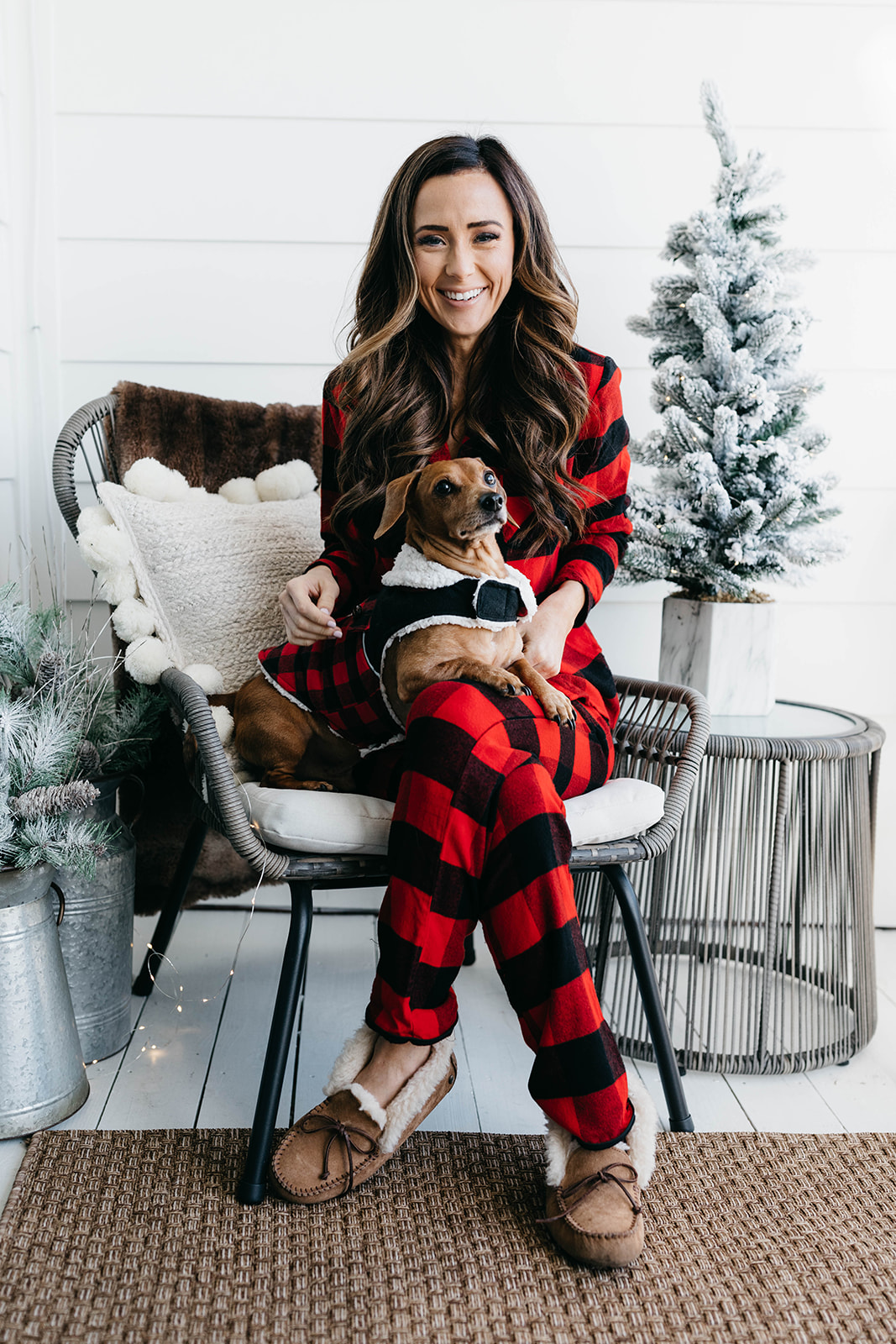 SHOP THE LOOK

Can we all just agree to wear holiday pajamas year round? I find myself really loving both the tighter, long john styles and the oversized, flannel styles. Don't forget to get maximum use out of your cozy slippers, too!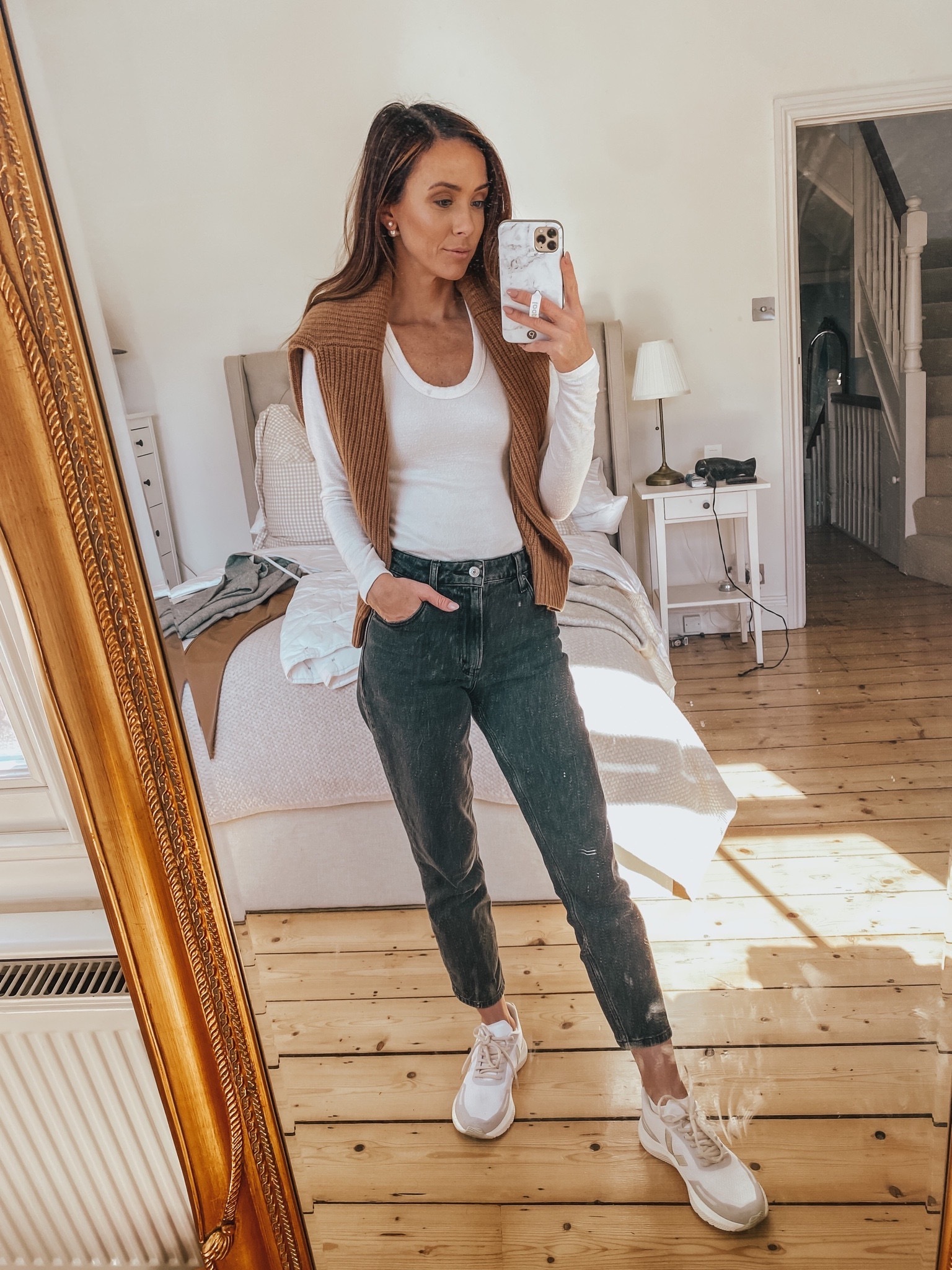 SHOP THE LOOK

An outfit that's perfect for grabbing those Black Friday or after Christmas deals! If you're on the hunt, you might be on your feet quite a bit. Sneakers like these give you both the comfort you need, while still giving you an elevated look. Paired with the simplicity of black high-waisted jeans and a white tee? Yes, please!
SHOP THE LOOK

Last but not least, a bright red puffer! Because, why not? If you want to add a pop of holiday color to your closet, a bright colored puffer coat is an excellent way to achieve that. You might be surprised how much use you can get out of a brightly colored item like this, but it's certainly possible! I usually pair this one with other neutrals in my closet to balance it out. For me and my closet, neutral basics aren't hard to come by.
Putting this post together got me in the holiday spirit more than I expected! What about you?
There's so much to look forward to this holiday season. Regardless of what you have going on, I hope more than anything that you're able to take a deep breath, relax, and soak in this special season with your loved ones.
Thank you for being here, and happy holidays! xo.