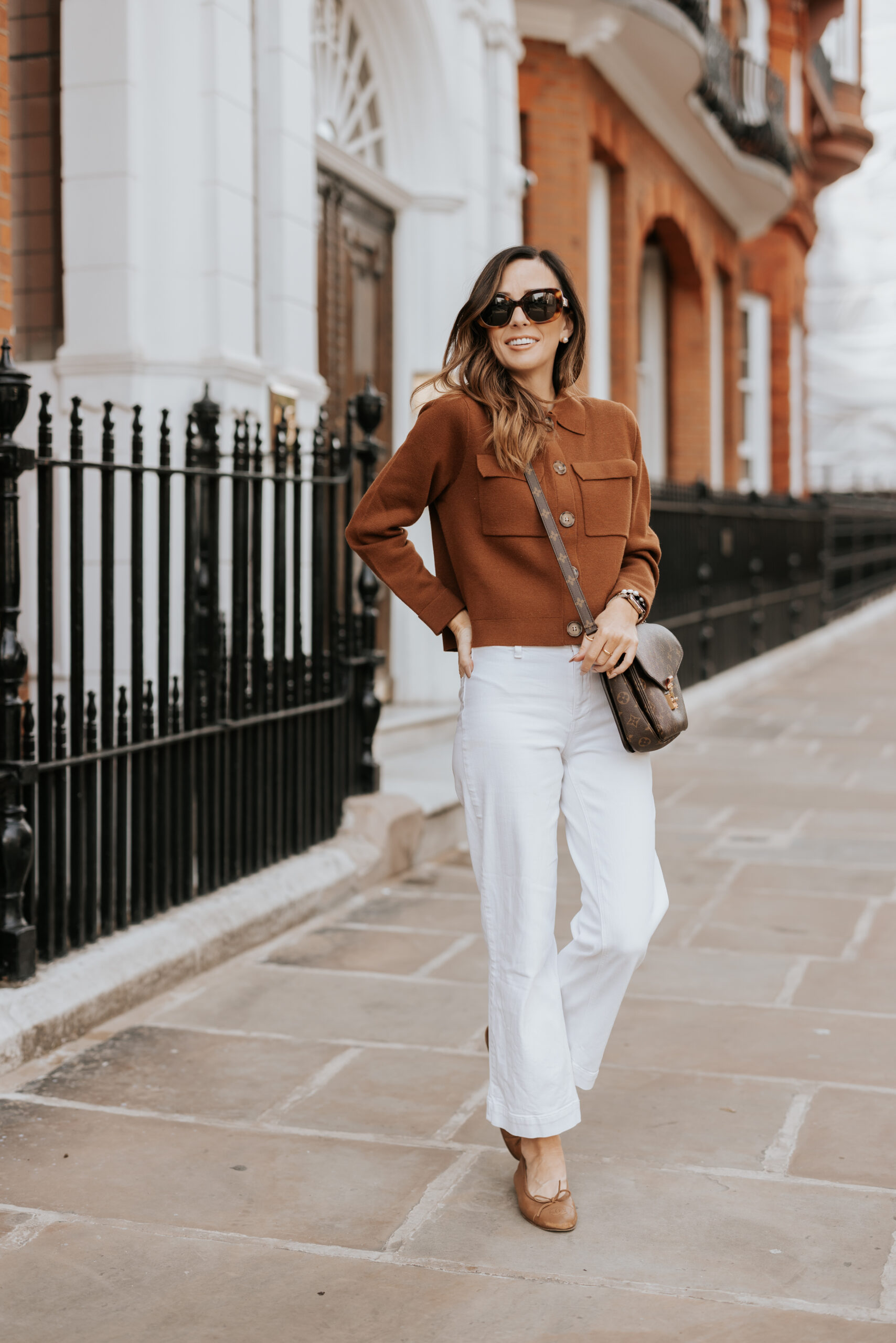 Hi friends! Isn't it so crazy that we're already trickling into the month of November? I find it so hard to believe that the holidays are right around the corner, but at the same time, I'm so excited! Today, I'm sharing my autumn/winter wishlist with you to talk about some of the things I have my eye on for the season. If you're in need of some holiday wishlist inspiration, this post is for you!
Have you started to decorate for the holidays yet? No matter how long you wait (or don't wait) to transition your decor from autumn decor to holiday decor, I've got you covered. I've been busy on my LTK sharing tons of holiday decor inspiration. It's true – I wasn't kidding when I said I'm excited for the holidays!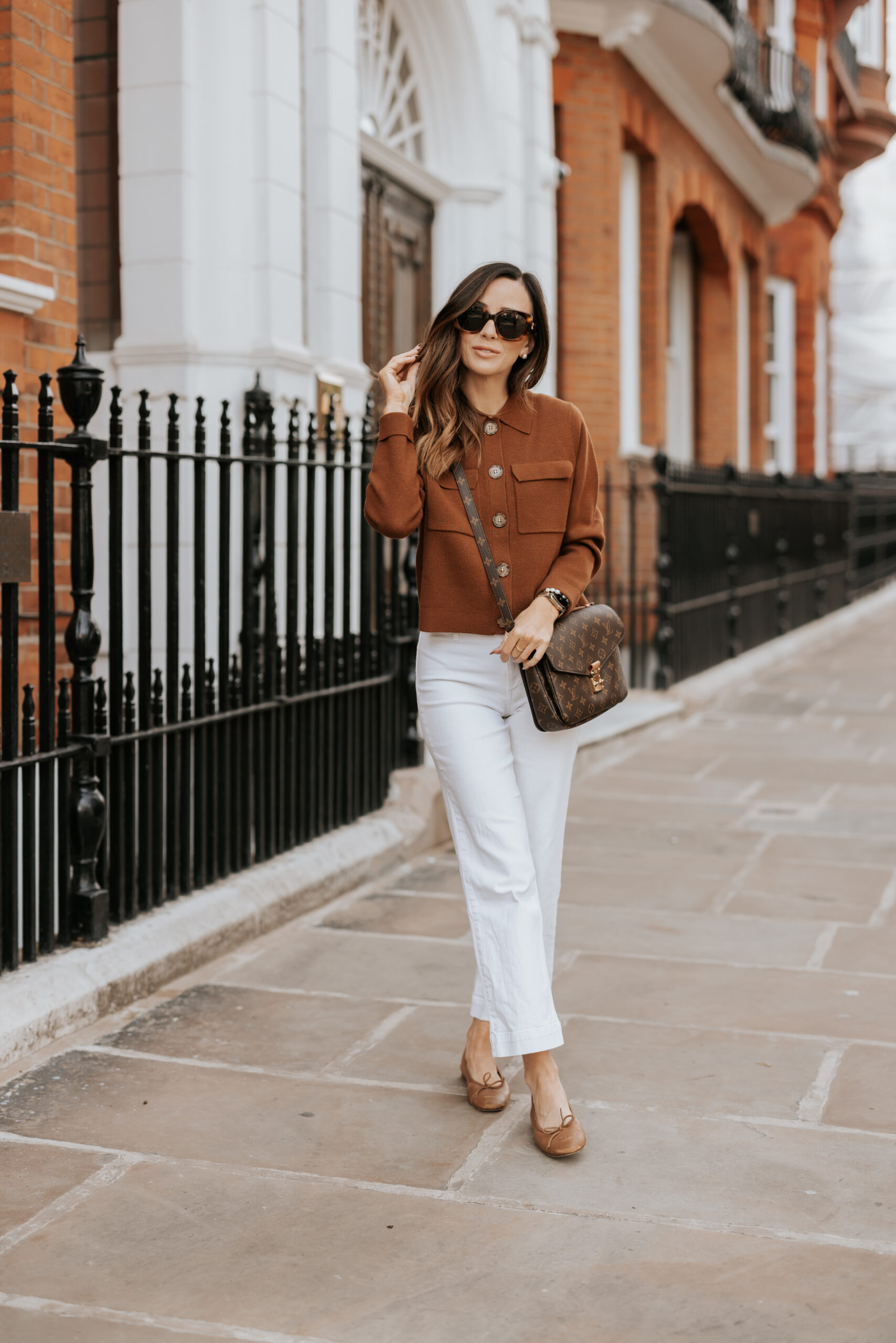 Autumn / Winter Outfit
Starting with this stunning cardigan – I love that this looks like a structured top, but it's actually soft like a knit. The quality of this cardigan is in the details, such as the chest pockets and the shirt collar. To keep the look bright and clean, I paired this cardigan with these white high-rise wide-leg jeans. The cropped length and the relaxed fit of these jeans made me excited to style them with a pair of comfortable and timeless brown leather ballet flats.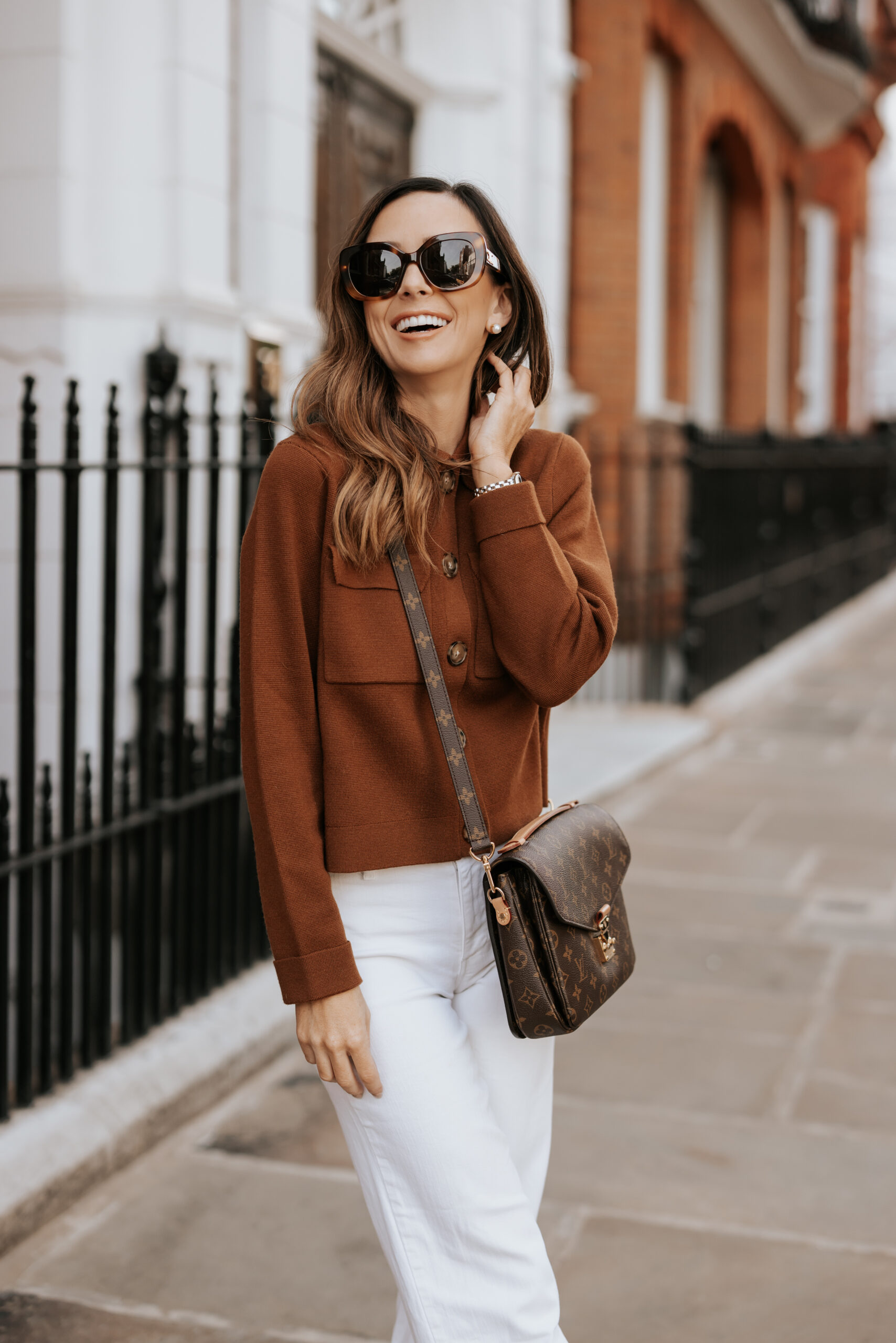 To take this look to the next level, I styled it with some of my favorite accessories. This pair of sunglasses is a go-to for me and they are so easy to add to just about any look. I also added a pearl beaded bracelet and this gold linear chain bracelet for a simple and dainty jewelry combination. To compliment my wrist, I added this classic pair of crystal stud earrings. I'm also getting a lot of use out of my Apple Watch these days – I love wearing it! To elevate my watch, I like to add this band.
This outfit would also make a great casual workwear look, too. For more autumn and winter workwear inspiration, see this post!
Shop The Look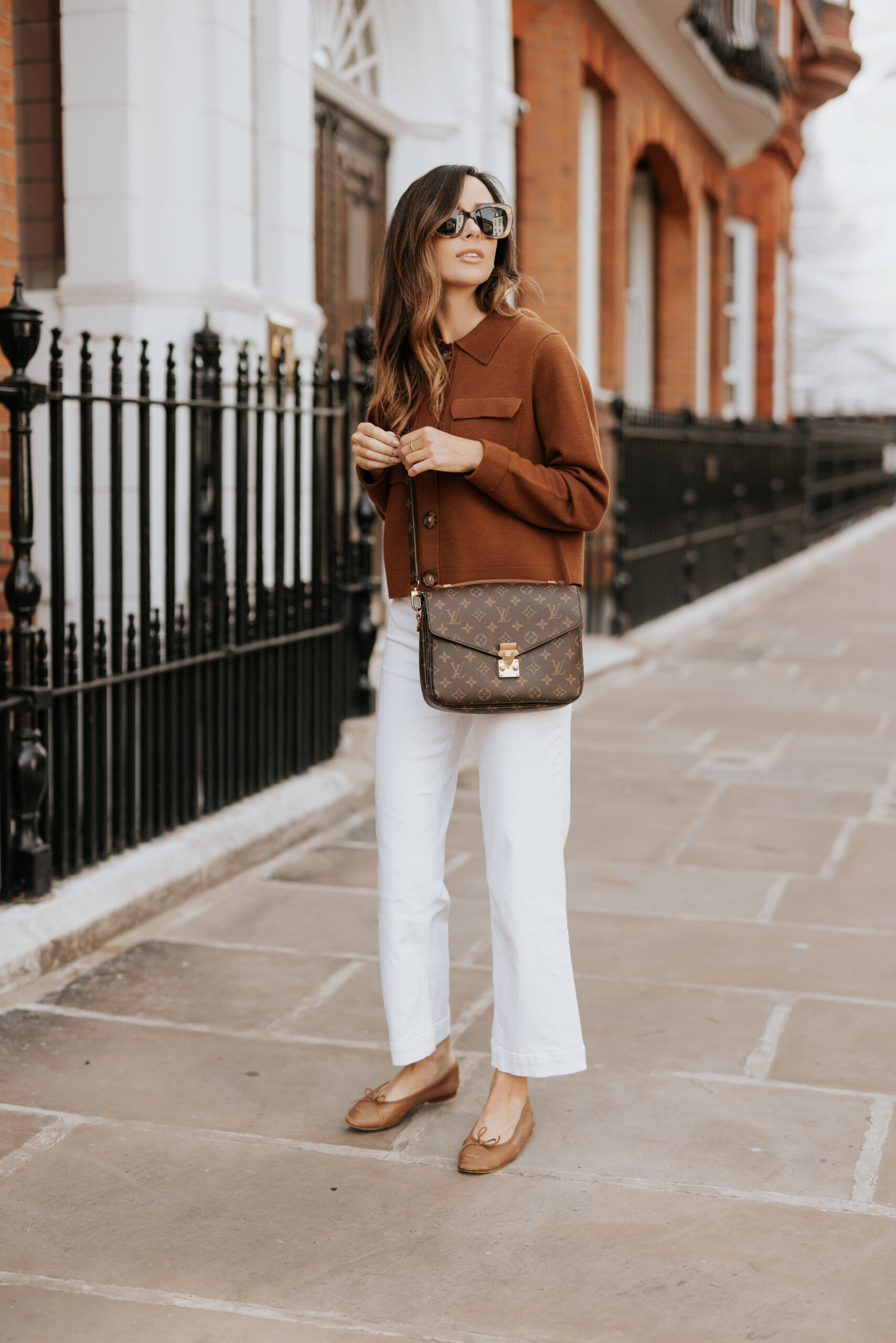 My Autumn / Winter Wishlist
I can't believe I'm saying this … but, I have to admit, I've been sucked into the Birkenstock trend! It's been hard to avoid seeing them everywhere. But I have to say, I've seen them styled in some really cute ways. And on the opposite side of Birks, I also have my eye on these stunning brown suede pumps. They are the style of pump I always look for and they're such a good price point so I thought I'd feature them if you're in the market for a nice pair of pumps!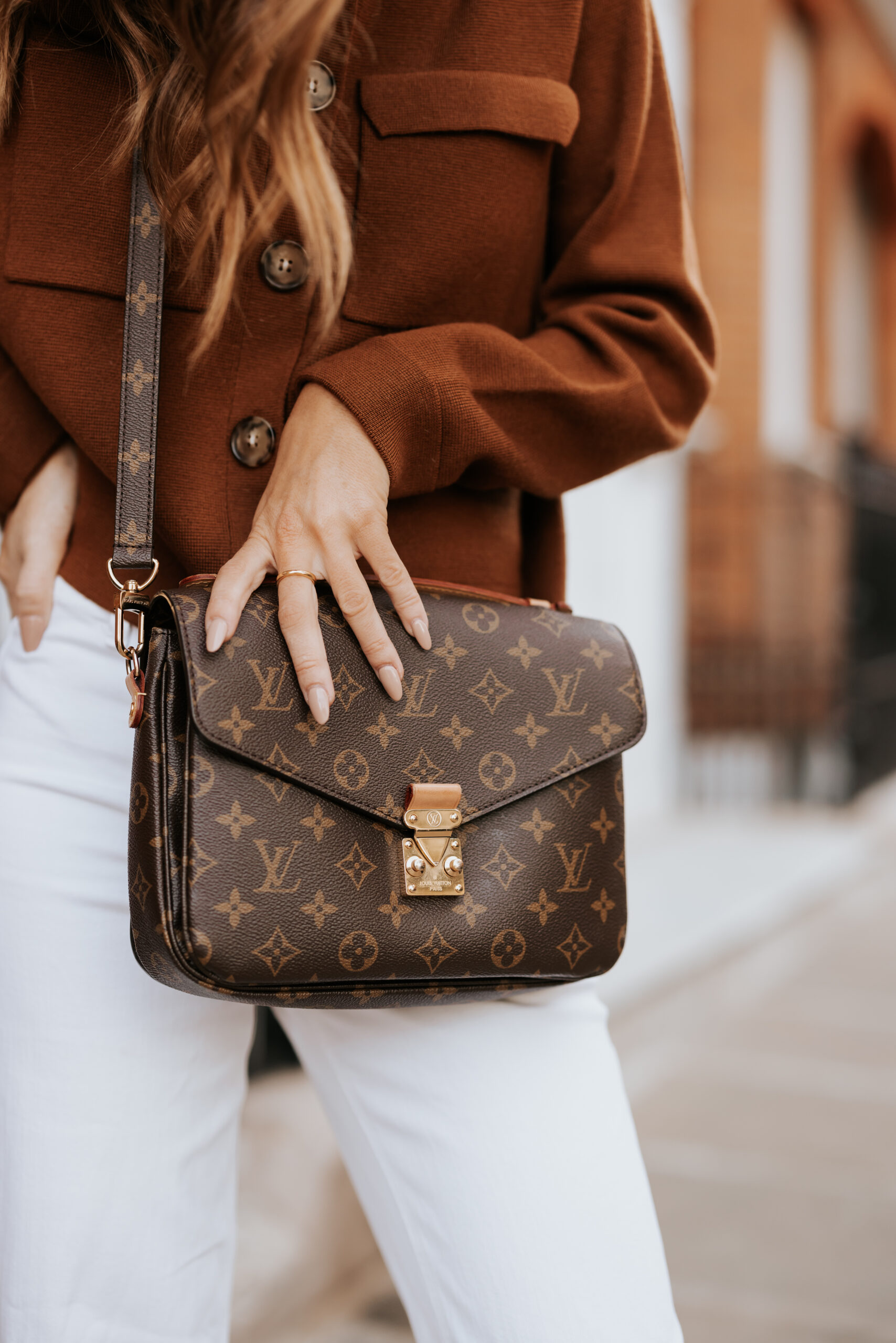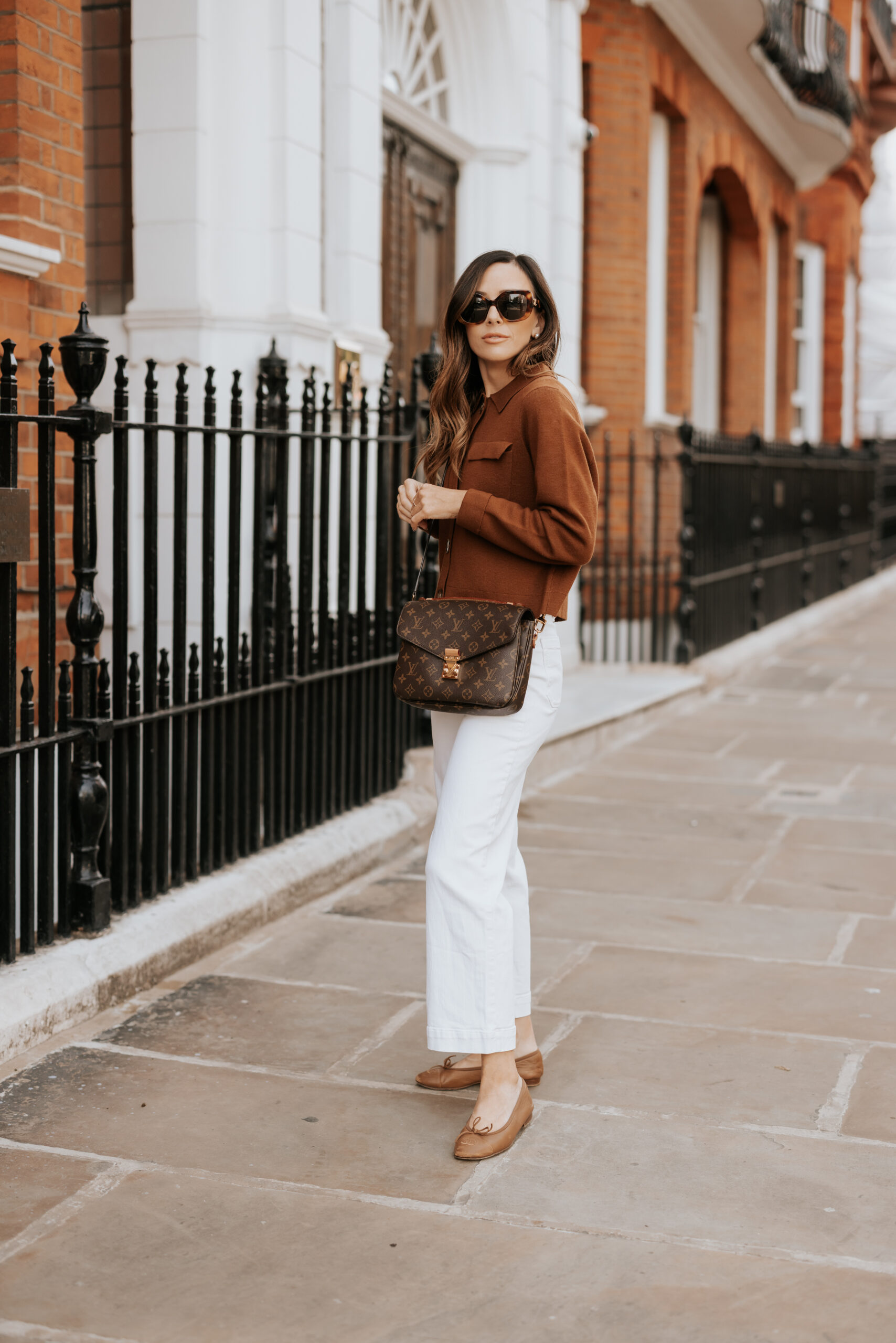 As much as I love autumn and winter fashion, I also love to stay home and curl up in my coziest and most comfortable clothes. Something about a collegiate-style sweatshirt paired with some joggers or lounge pants just makes me want to grab a mug of hot cocoa and start a holiday movie. And if I needed to run a quick errand, I would throw on these New Balance sneakers and head out the door!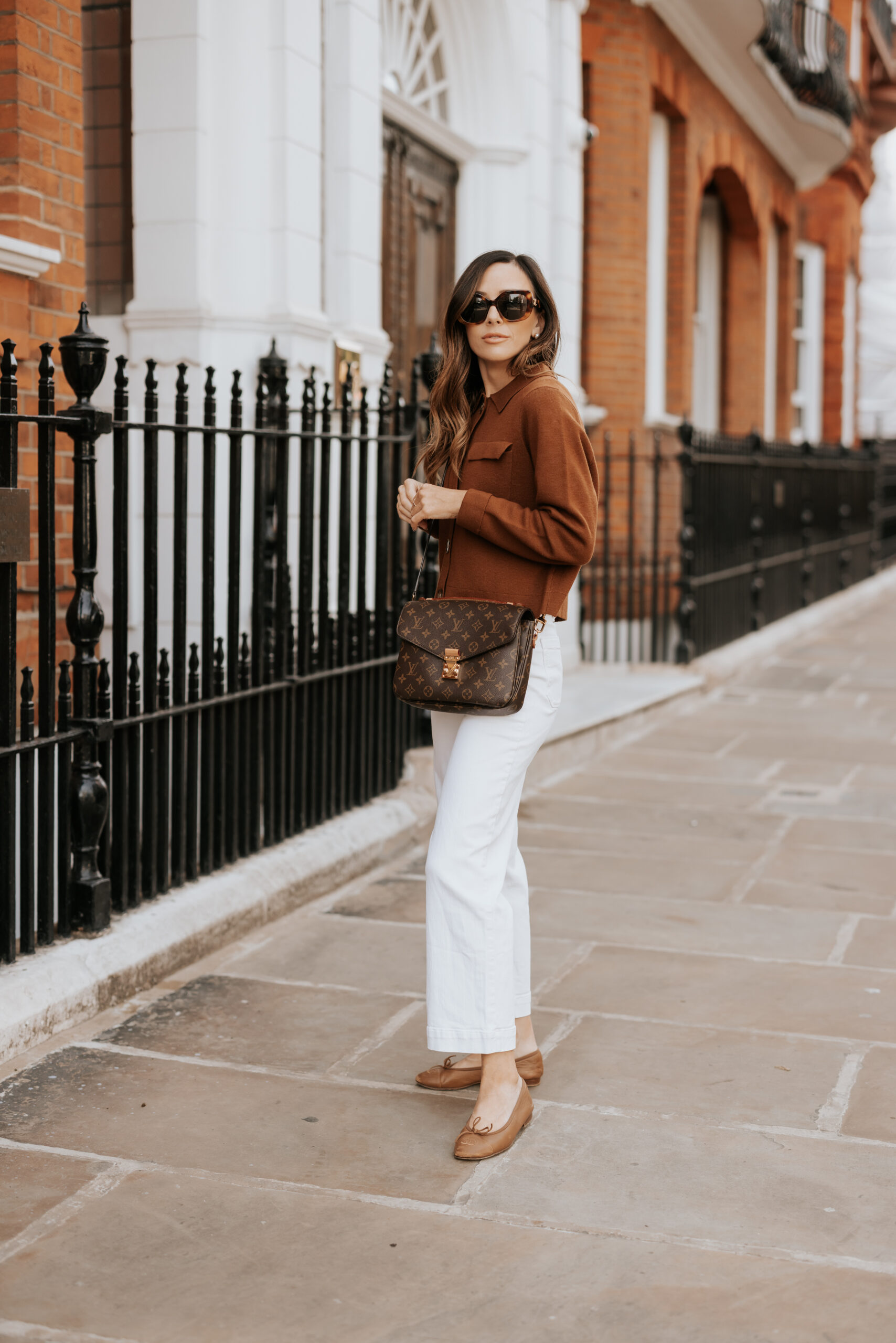 Which of these items is your favorite from my autumn/winter wishlist? Do we have our eyes on any of the same pieces? Let me know in the comments! xo.