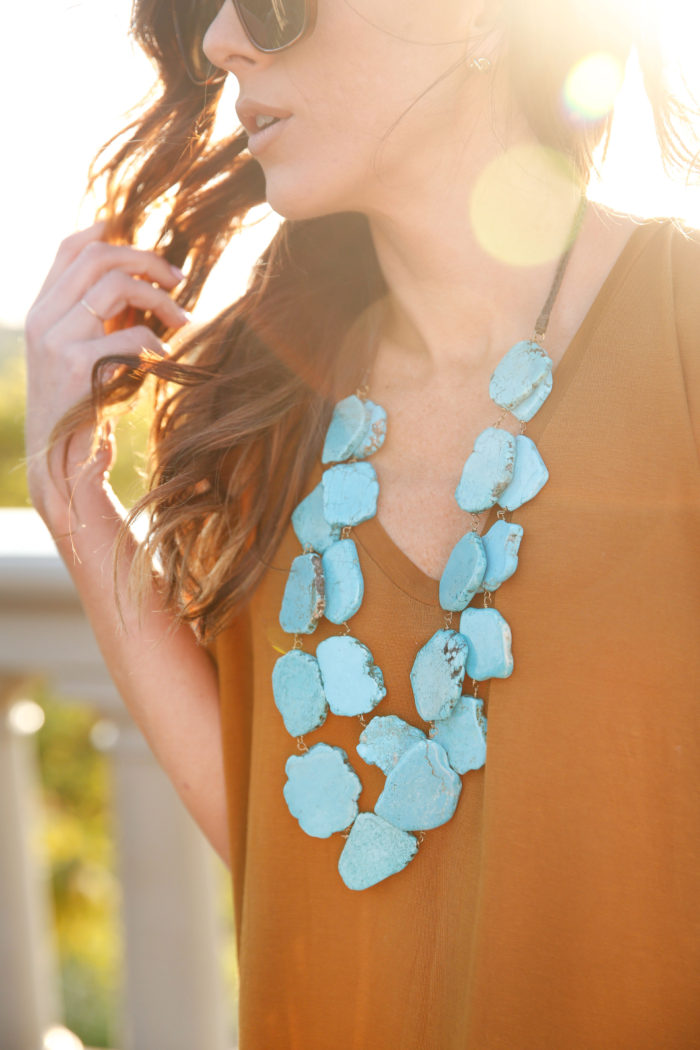 Hey there, friends! Happy Hump Day!
I can't believe I'm almost done sharing all of the looks I wore on my recent trip abroad. This basic t-shirt dress is an amazing option for anyone heading to Italy with intentions of venturing into the beautiful cathedrals and basilicas. Out of respect, your shoulders and knees should be covered and, when it's unbearably hot outside, that does pose as a huge challenge — take it from the girl who works as a style blogger for a living that went to Rome during the HOTTEST month of the year last year. ** That'd be me **
I'm busy working behind-the-scenes on some fun collaborations and projects as well as putting the finishing touches on the travel diaries that I need to get to you guys! Justine, my assistant, and I are already working on Fall and Winter travel, as well as getting the gears turning on next year's travels. We have a long list of ideas and we can't wait to see what we can make happen! Europe probably has the longest list of places I want to see and explore but I also want to get outside of that list and venture to places that might not be at the forefront of your mind to go! Any ideas? I'm all ears!
These photos were taken in beautiful Florence at sunset at the famous Piazzale Michelangelo. It's a lively lookout point that offers panoramic views of the city, quite a large crowd and live music, ESPECIALLY at sunset. Victoria and I literally lucked out with the weather on our trip, I swear. The beautiful light in these photos and the ones I shared during sunset at the Colosseum in Rome are seriously unmatched! It only rained ONE day … and it was a day when we were traveling all day so it didn't affect us at all, really. It was just a little chilly in the mornings and toward the end of the day. I didn't wear jackets in photos because .. well, it's summer now … and that doesn't help y'all pack for your summer trips. But, just so you know, if you go in April, like we did, you'll need a light layer for when the sun isn't in full force. 🙂
Anyway, have a great day, lovelies! Thanks so much for stopping by! Be sure to stop by tomorrow! The top I'm sharing is STILL in stock – I'm shocked – and it now comes in SO many colors. It's so perfect for summer, too! Until then … xo.