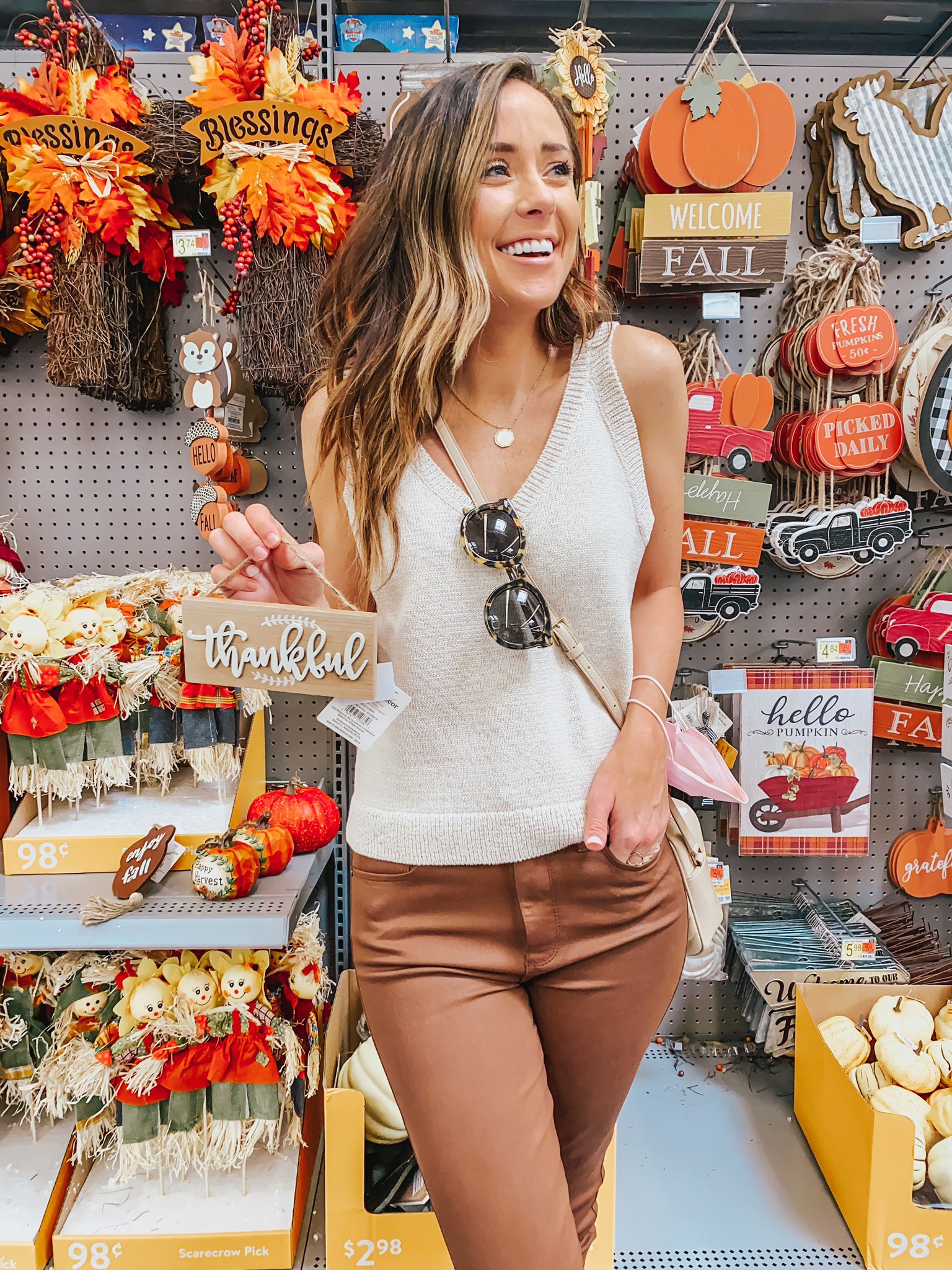 Hey friends, happy Monday! I'm slowing getting back into the blogging swing of things and thought I'd not only kick off this week, but kick off the official start to Fall with some budget-friendly Fall home decor inspiration! Y'all know I am absolutely dying to have a home to decorate, and hopefully we will very soon, but in the meantime, I just continue to swoon over Walmart Home's incredible selection of decor pieces. Like, wow!! I've been working with Walmart for years at this point and have always found such great value in their home goods selection, but I definitely feel like it's only gotten better over the years!
I feel like there's a very visible Fall vibe happening between all the gorgeous warm colors and textures of the below items, and of course, the Fall scented candles (y'all know I had to have a couple of those mixed in)! Seriously, do not skip the Walmart Home candle section! I know you girls are going to love these budget-friendly finds and that your homes will be looking so good for the season ahead!

Currently trying to figure out how I can get this set of faux white pumpkins back to the UK because as much as I adore real pumpkins and a pumpkin patch experience, faux is the way to go don't you ladies think? You don't have to worry about them rotting before the season is over and not to mention it's much cheaper (you get a 12 piece set for $20!!) than buying real every year. I think I'm sold on this situation! You can use the pumpkins inside or out but I love the idea of styling them on a front porch paired with this wreath and the cutest "Hey There Pumpkin" doormat.
To cozy things up a bit inside, be sure to snag this burnt orange throw pillow that was absolutely made for Fall and pair it with this textured throw. Now all you need is a pumpkin spice candle and your home is ready for Fall!
I hope y'all enjoyed browsing these pieces from Walmart Home! It got me so excited for the Fall season and for the day I can finally decorate my own home for Fall again, hah! xo.