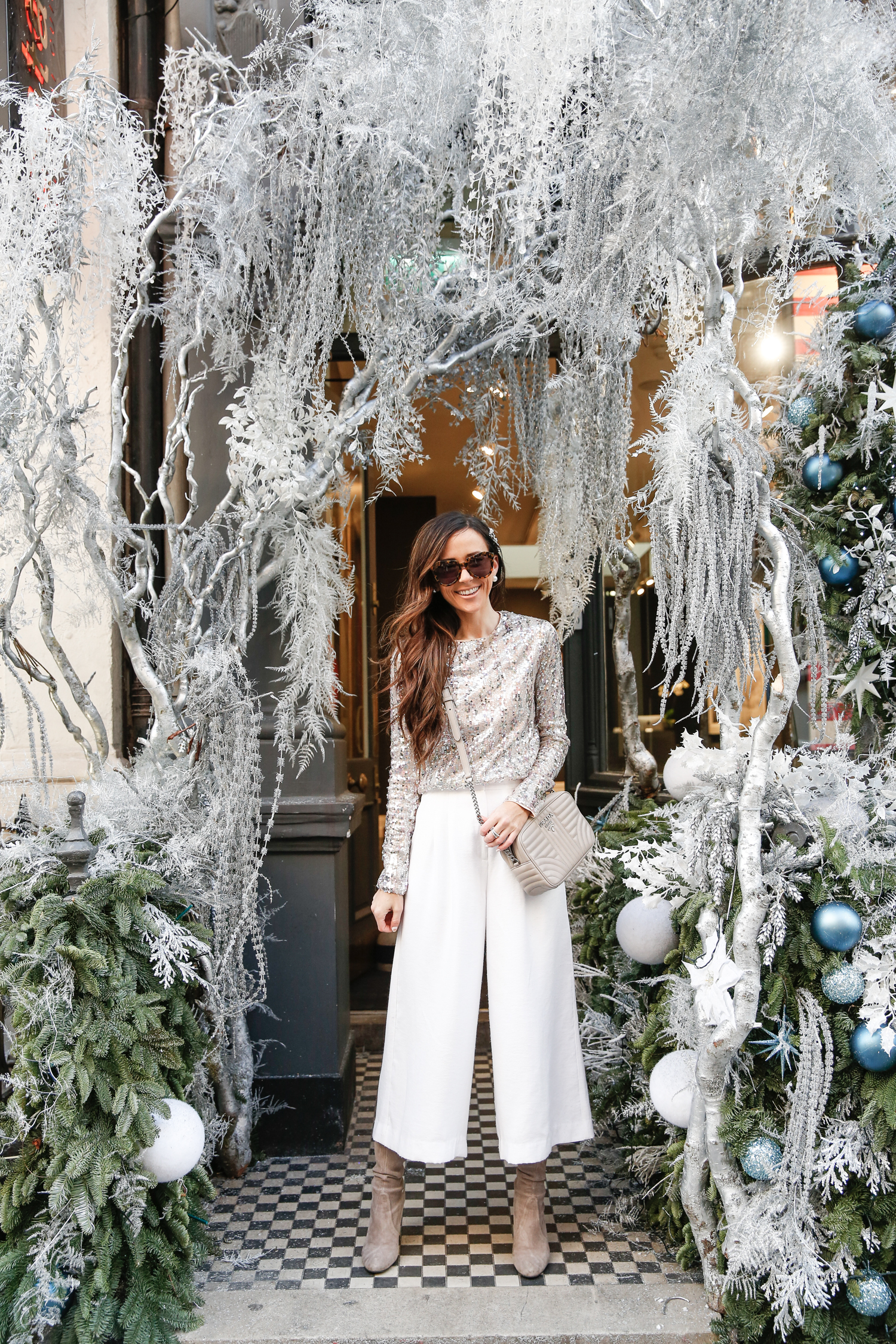 Hi friends! I hope your December is off to a wonderful start. Can you believe it's already the last month of the year?
I'm so excited to bring you one last lookbook to close out 2022. This one is inspired by the winter season, so it's full of several different cold weather looks! Sometimes, I find myself thinking that winter only lasts through the holiday season, but I forget that winter actually goes far beyond that! Naturally, I've included several holiday-inspired looks in this edition of the lookbook. I've also included pieces that can take you into the winter months of January, February, and beyond!
If you're like me, you want to start the new year feeling fresh, prepped, and ready to hit the ground running. And that includes having a wardrobe that's ready to support all of your new year plans and goals.
My hope is that this winter edition of the lookbook helps you feel both ready and excited to brace the cold weather ahead, with confidence!
Alright, let's get to styling!
GET YOUR COPY OF THIS MONTH'S LOOKBOOK BELOW!
25+ Outfits to Wear in December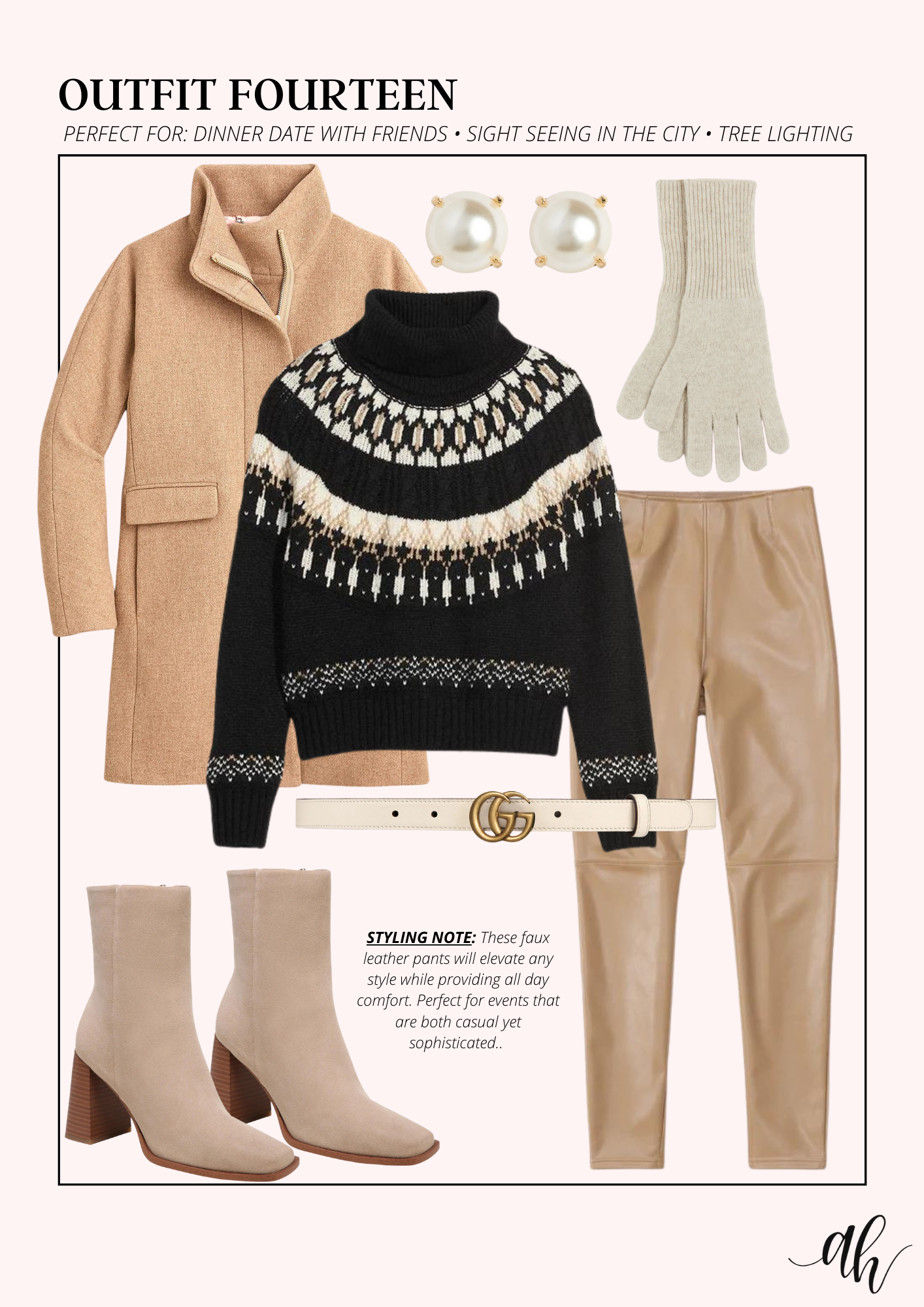 To start, I wanted to feature this outfit because it's so versatile for the winter season! The pattern of this sweater adds a touch of festivity that would fit several winter occasions. This coat has been in my closet for a long time and has become a closet staple. And lastly, these faux leather pants offer an easy, effortless way to add sophistication to a look without having to try too hard. Added bonus – they're actually comfortable!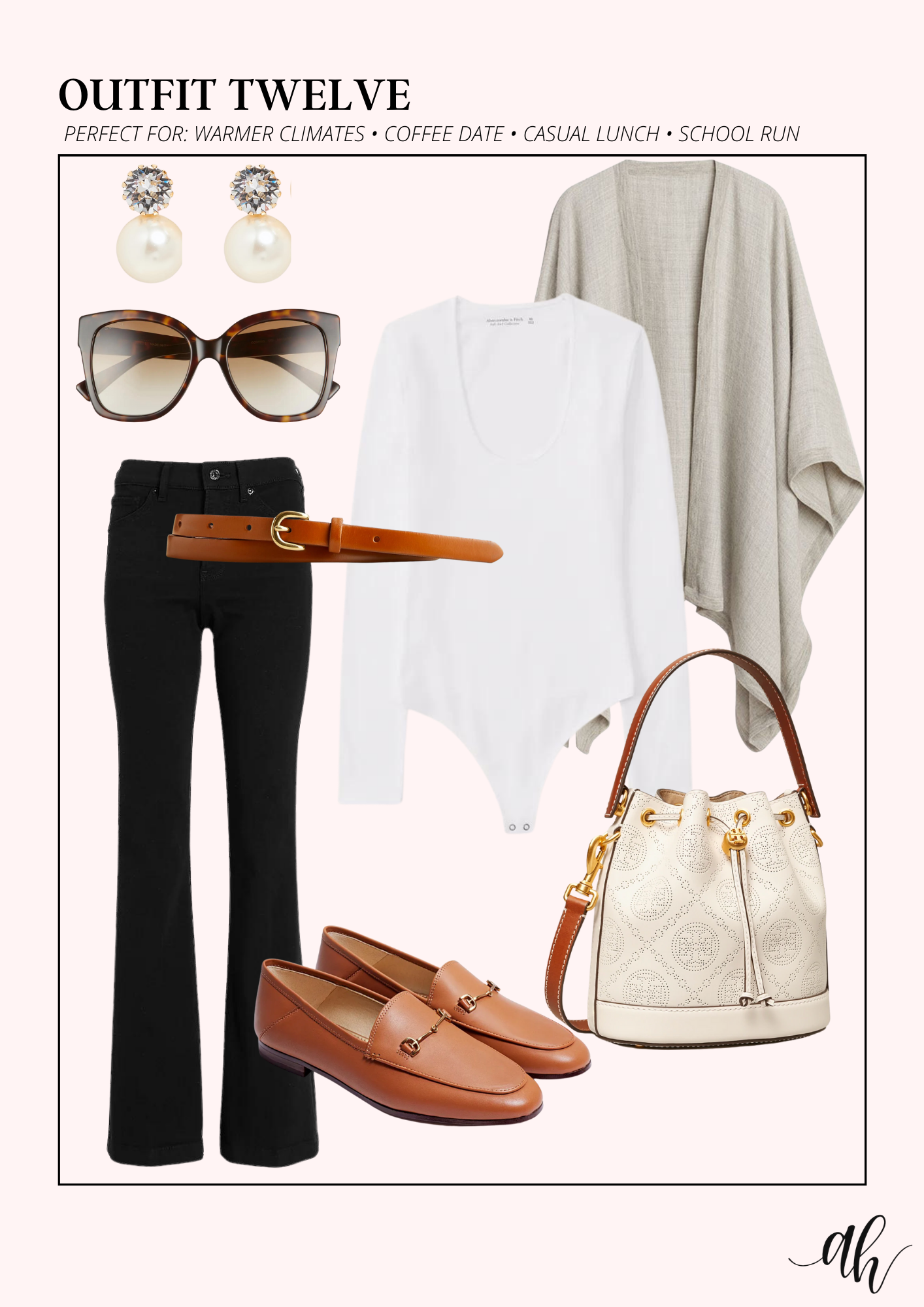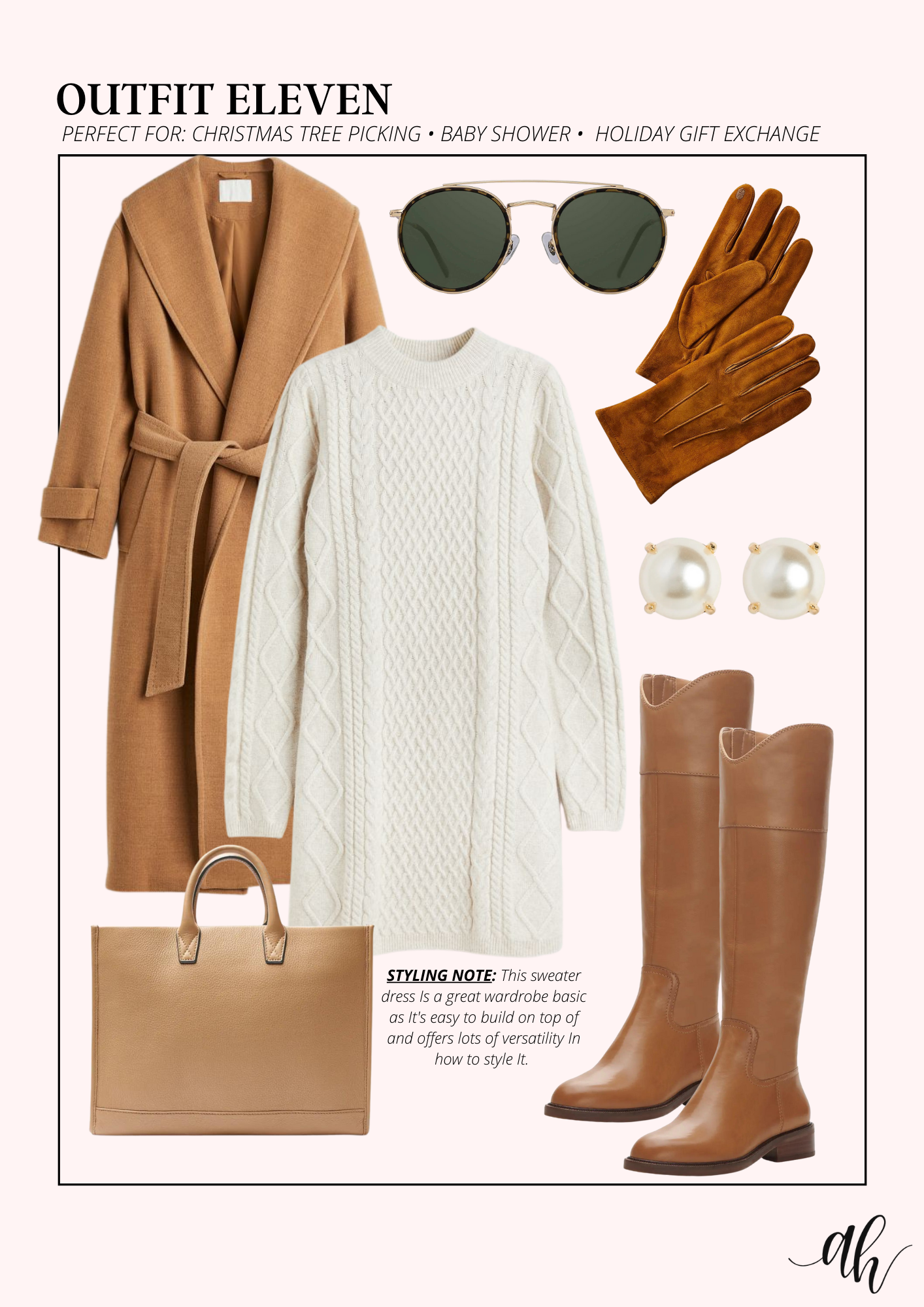 The winter season can be busy with events all over the spectrum! You might find yourself attending a school holiday program, picking the perfect Christmas tree, and attending a baby shower all in one weekend. For the special events that winter can bring, these two outfits are a snapshot of the many looks I've included in the December lookbook. No matter what your calendar looks like, I've included outfit inspiration to fit all potential occasions!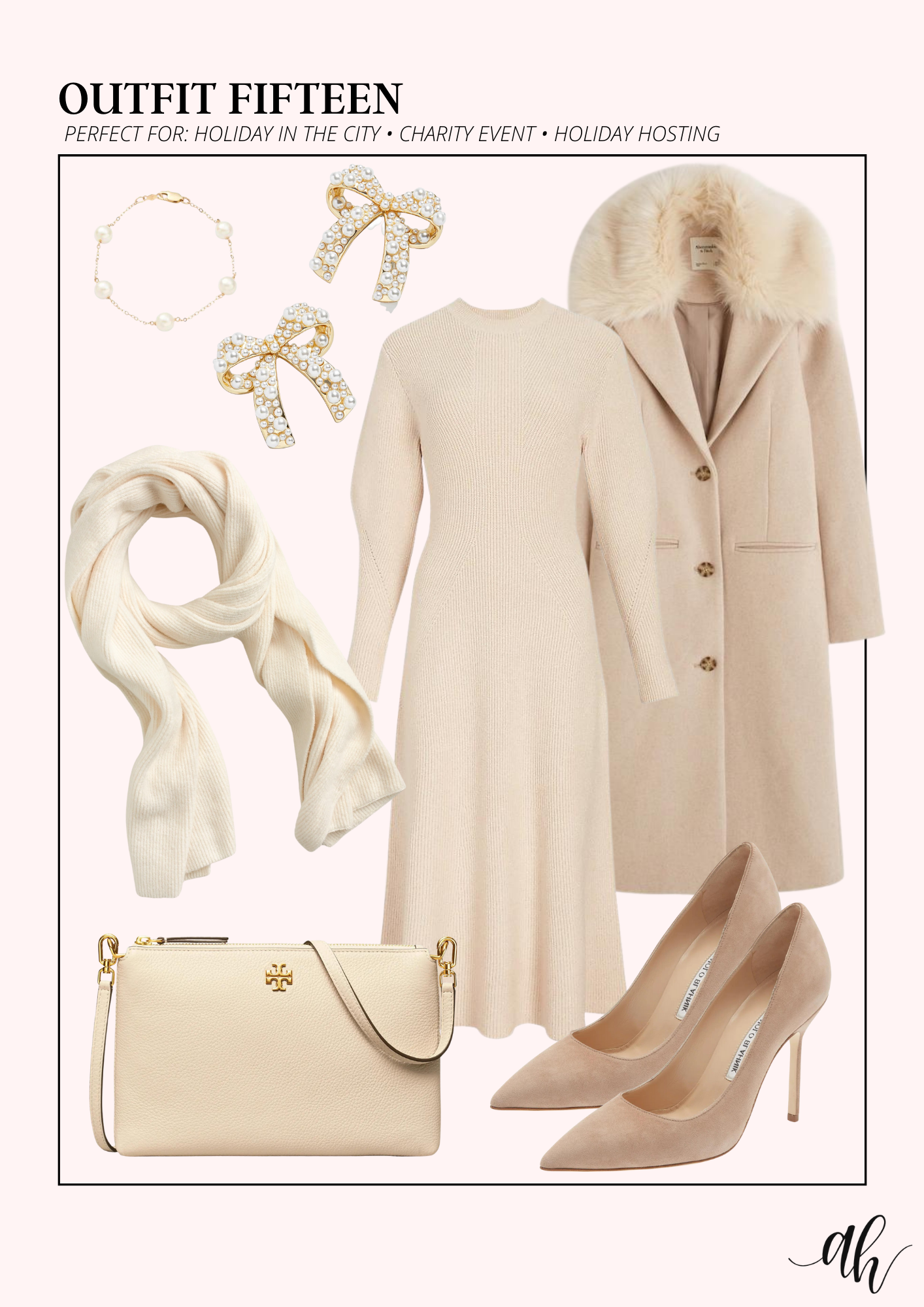 Personally, I love to take advantage of the versatility of a quality sweater dress. This one is more on the "stepped up" side, and it pairs well with heels and a long coat. There's nothing quite like a chic winter white look, and this outfit is great to keep on hand!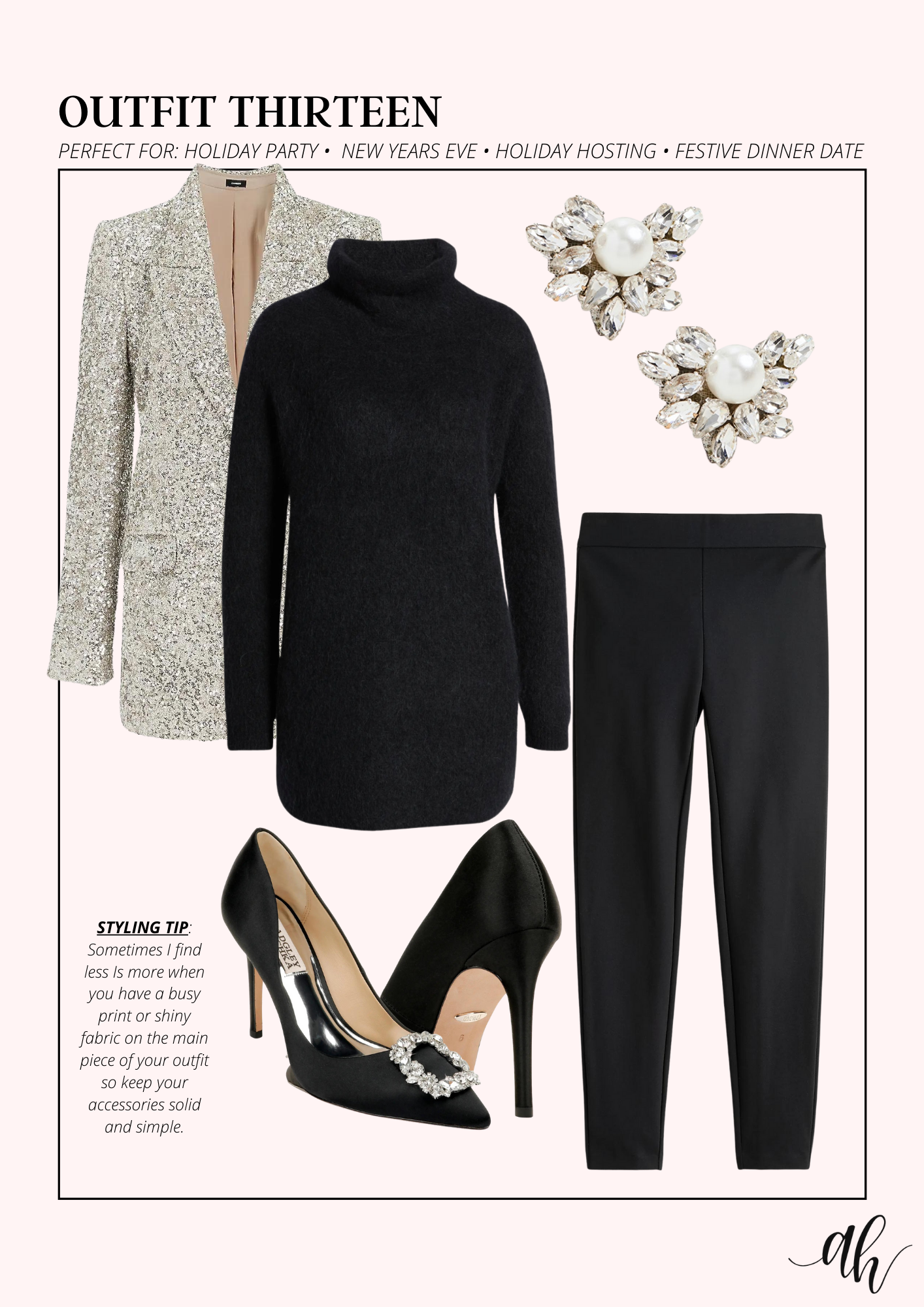 Is it just me, or is the holiday season the best time to dress up? This silver sequin blazer is too much fun. It pairs well with the black pieces and silver jewelry you already have. And for those holiday parties that tend to be more casual, like a cookie exchange, this off-the-shoulder sweater is a great option.
For more outfit inspo see my previous post, 15 Looks to Wear This Holiday Season, and be sure to subscribe to the lookbook! Which look was your favorite? Let me know in the comments below!
As always, thank you for reading! xo.