Hello, friends! Today I'm excited to roundup November's top sellers for you. The holidays are here so some of these I do personally own but others were things you guys liked the look of from new arrival round-up's from some of my favorite retailers or a gift guide. I hope you've found what I shared over the last month helpful whether it's with what to buy you friends and family or what to wear to stay warm this time of year. My hope is to always be a helpful resource, so today I'm thrilled to take a step back and see what items you've been loving over the past month. Let's get started! xo.
November's Top 10 Best Sellers

10. J.Crew Cable Pom-Pom Beanie Hat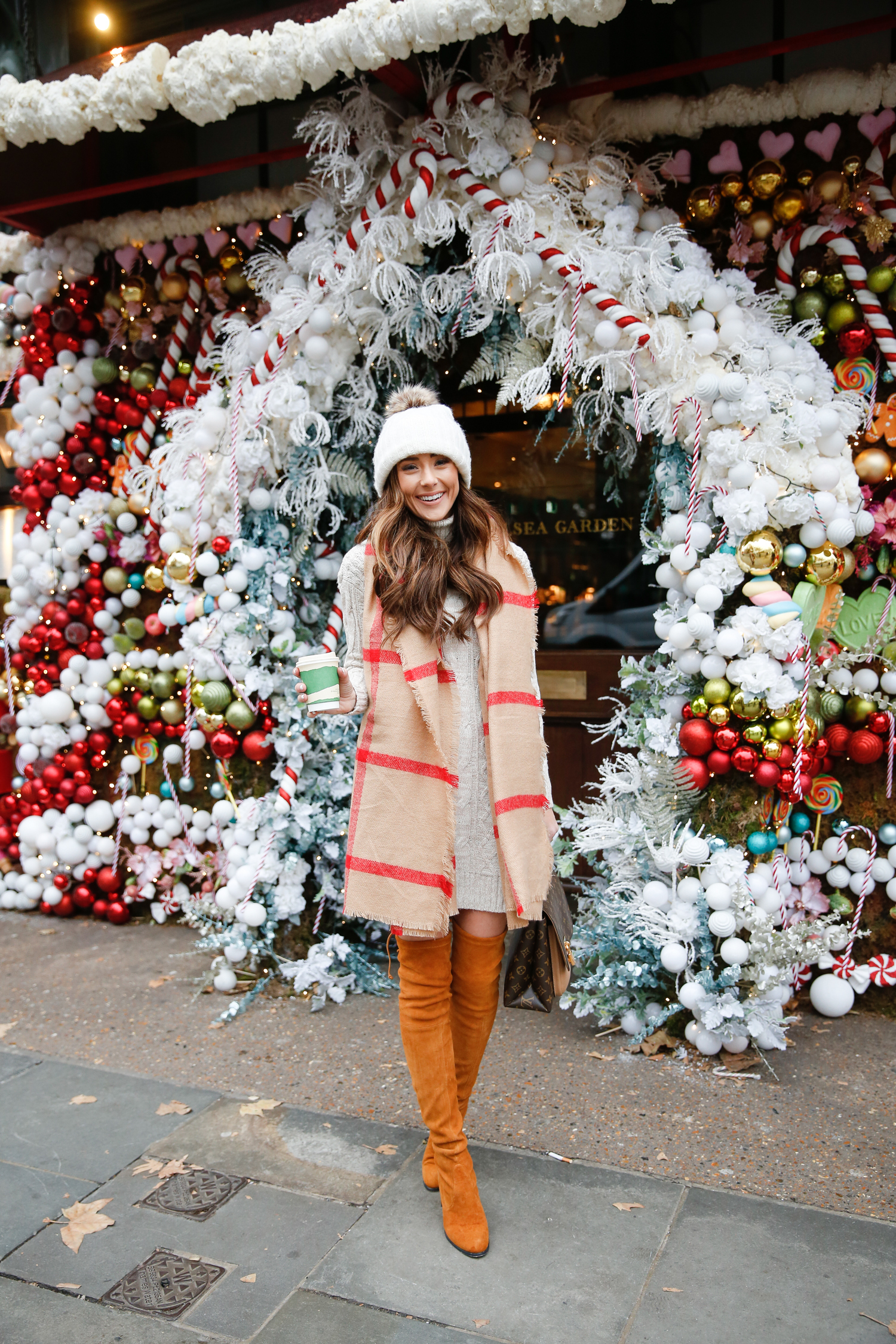 I was not surprised to see that this cable knit beanie made the list! This beanie is timeless, and goes with so many of my cold weather outfits. While the one I'm wearing isn't the exact one, it is quite similar so you can get idea of what it will look like on. Right now it's on sale, and it comes in a handful of different colors, too so, if you've been looking for one like this, it's a great option for ya!
9. J.Crew Denim Trouser Pants
The next item in November's top sellers roundup are these denim trouser pants from J.Crew. I have to say, this style has become a new denim obsession of mine. While I don't have them myself [I shared them in a few of the November lookbook looks … and you guys loved them!], I am definitely tempted to try the style myself. I never thought I'd consider flare jeans after 2004 but here we are! Ha, but seriously … these are definitely attractive to me because they have a wide leg that is quite structured which lends a sophisticated feel to them so, they're almost like long culottes, which y'all know I love! 
8. J.Crew Quilted Cocoon Puffer Coat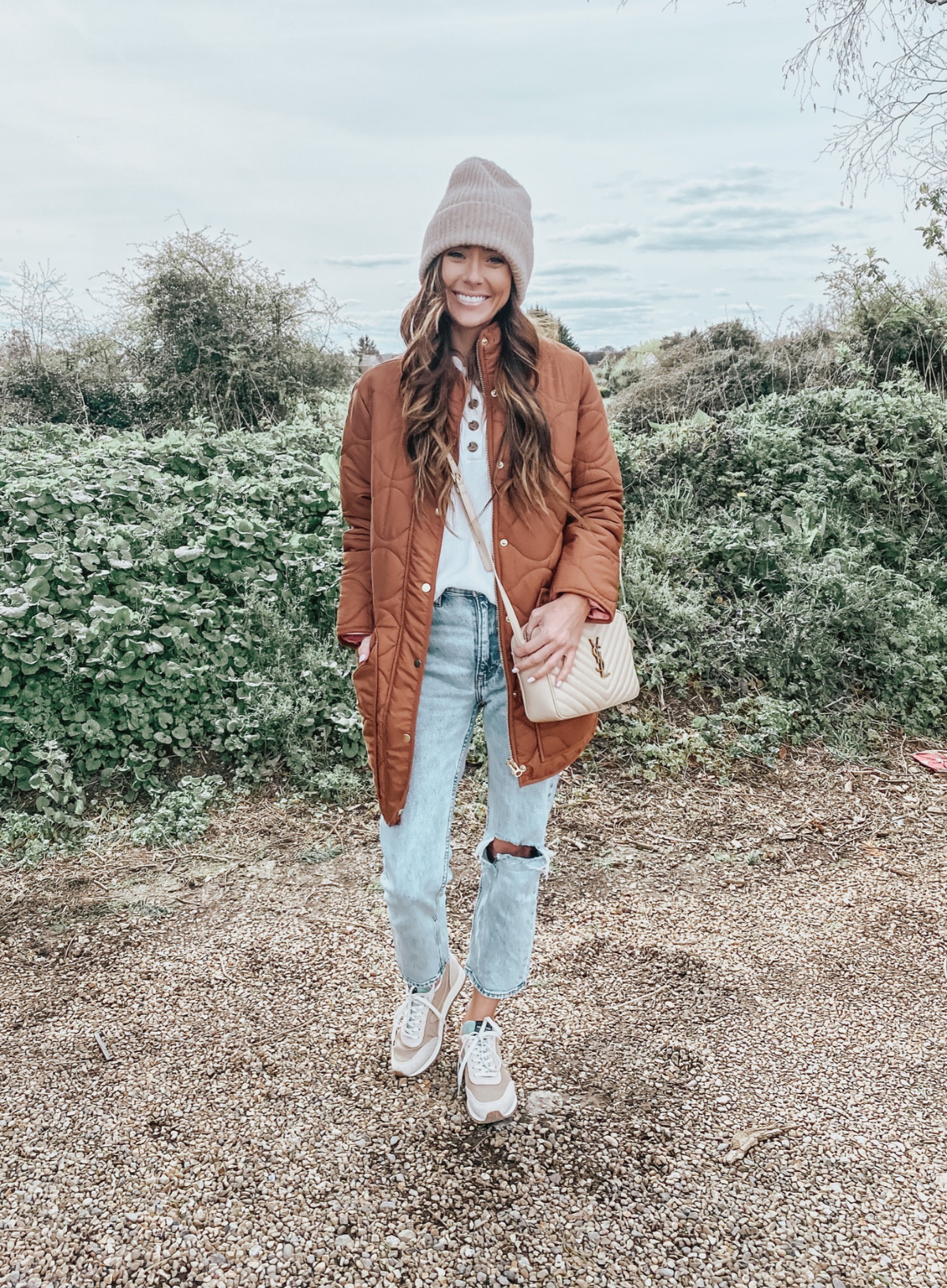 This cocoon puffer coat made the best seller list for both October and November, and I totally understand why! I can confirm that the hype behind this coat is real, as I find myself reaching for it time and time again.
Curious what else made the list in October? You can look back at last month's top sellers here.
7. Abercrombie & Fitch Wool-Blend Belted Blanket Coat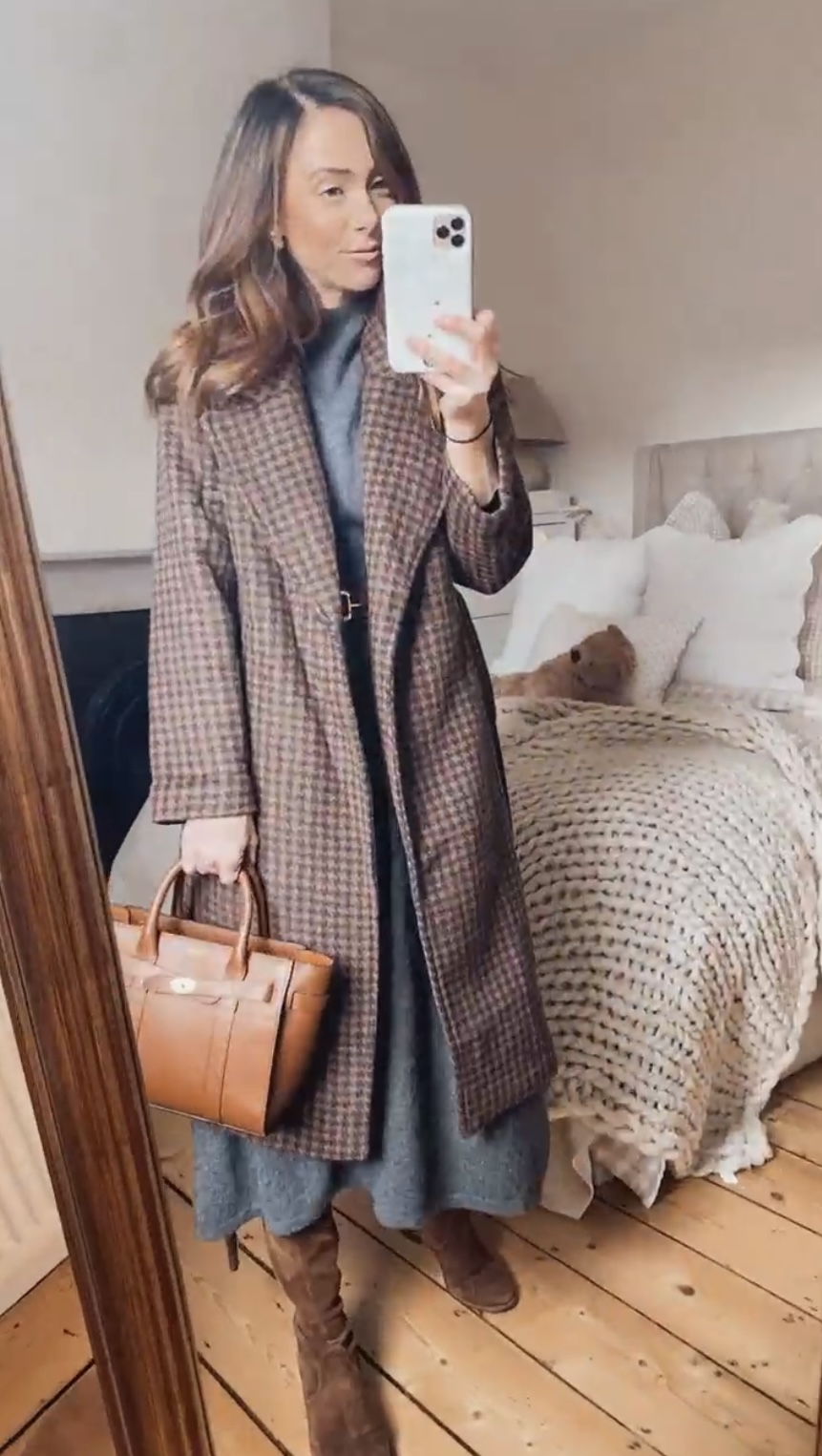 This wool-blend belted blanket coat is exactly as dreamy as it sounds. Sign me up for anything with "blanket" in the name, ha! I've found myself grabbing this coat for several different occasions so far. This is a coat that I wanted to be a little longer on me so I ended up returning the one you can see me wearing here for a size bigger and the tall version. I haven't gotten it yet but I'm hoping it's literally oversized to really feel like a blanket, ha. This will certainly be a coat that stays in my closet for years to come. [Sorry for the blurry photo – I guess I never took a proper photo in it so I had to do a screengrab from a video]
6. SPANX Back Seam Skinny Ankle Pants
Next, I'm so glad to see that you all have been loving these back seam skinny ankle pants as much as I do! The best part about these pants is that they create a pulled together look while still allowing you to be comfortable. Because these pants are by SPANX, you already know that they have a magical, smoothing touch to them. These would also be a great gift!
5. Steve Madden Hesitant Chelsea Boot
If you've wanted to refresh your winter boots this season, these Chelsea boots by Steve Madden are perfect for you. I personally love that these boots are a new take on the closet staple Chelsea boot and that they hug the ankle super tight and go up quite high to provide stability and extra warmth. I am still waiting to get my hands on these as I ordered them during the Cyber Weekend and they haven't arrived yet but I'll show you once they do. I styled them HERE in the November lookbook.
Added bonus: they're currently on sale!
4. J.Crew Wool Cocoon Coat
This wool cocoon coat is a classic. And now is the perfect time to snag it because it's on sale!
If you've been eyeing this one, I say go for it! Year after year, I pull this coat out of my closet, and I never grow tired of it. I especially love this coat because J.Crew continues to make it better and better. This year, they gave her new clean lines and polished details. We love to see it!
3. Reiss Cashmere Blend Roll Neck Jumper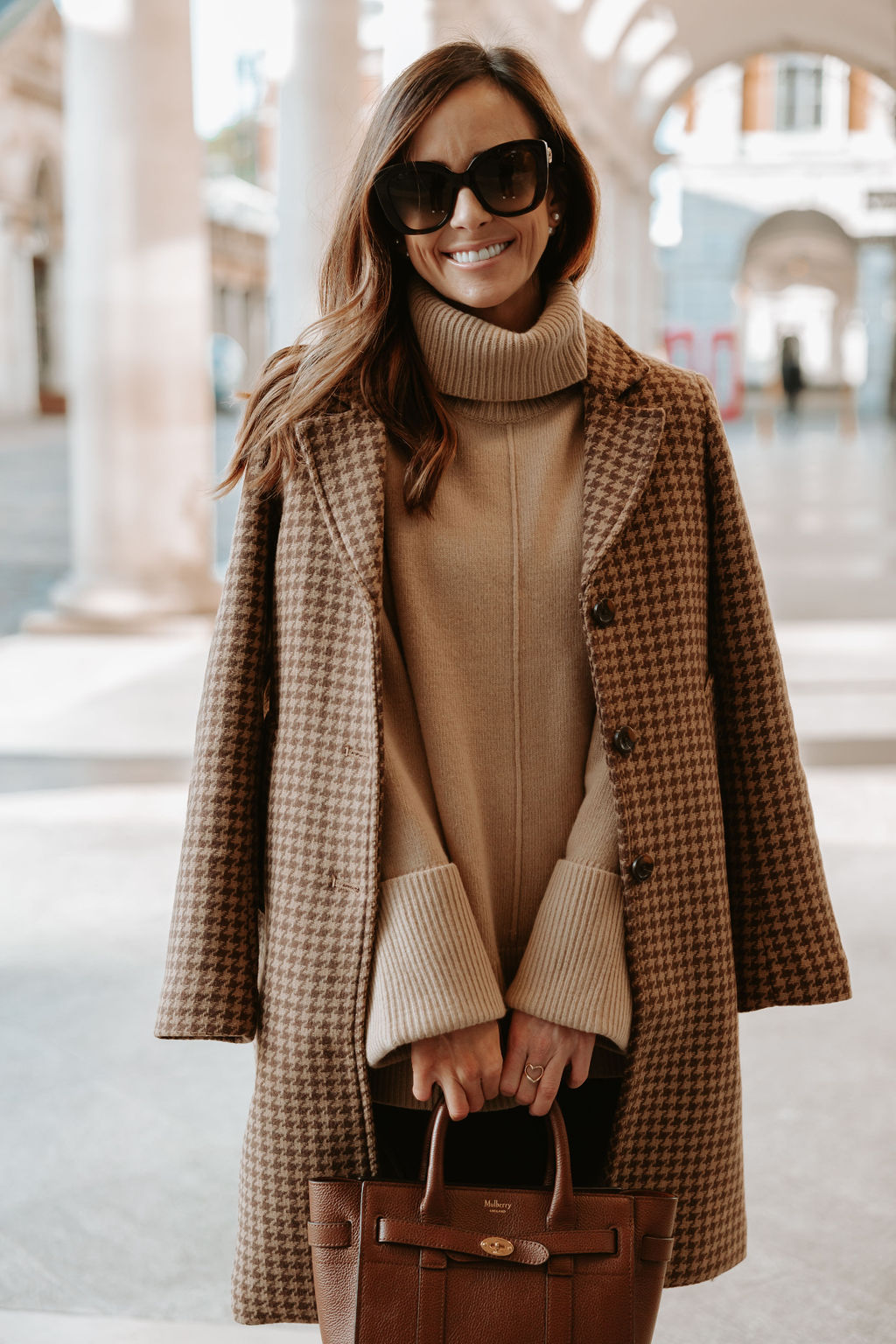 I was thrilled to see that you all loved this cashmere blend sweater as much as I do. Soft sweaters have my heart, and this one certainly takes the cake. The dropped shoulders and large statement folded cuffs make this sweater comfortable and versatile. This one comes in a few different colors as well.
2. Sam Edelman Laguna Boots
Talk about winter boots that can do the most! The best part about these boots is that they're made with waterproof leather, making them both durable and stylish. Personally, I love to grab these boots for those unpredictable weather days, or for the days where you expect to do a lot of walking.
1. J.Crew Oversized Cashmere Wrap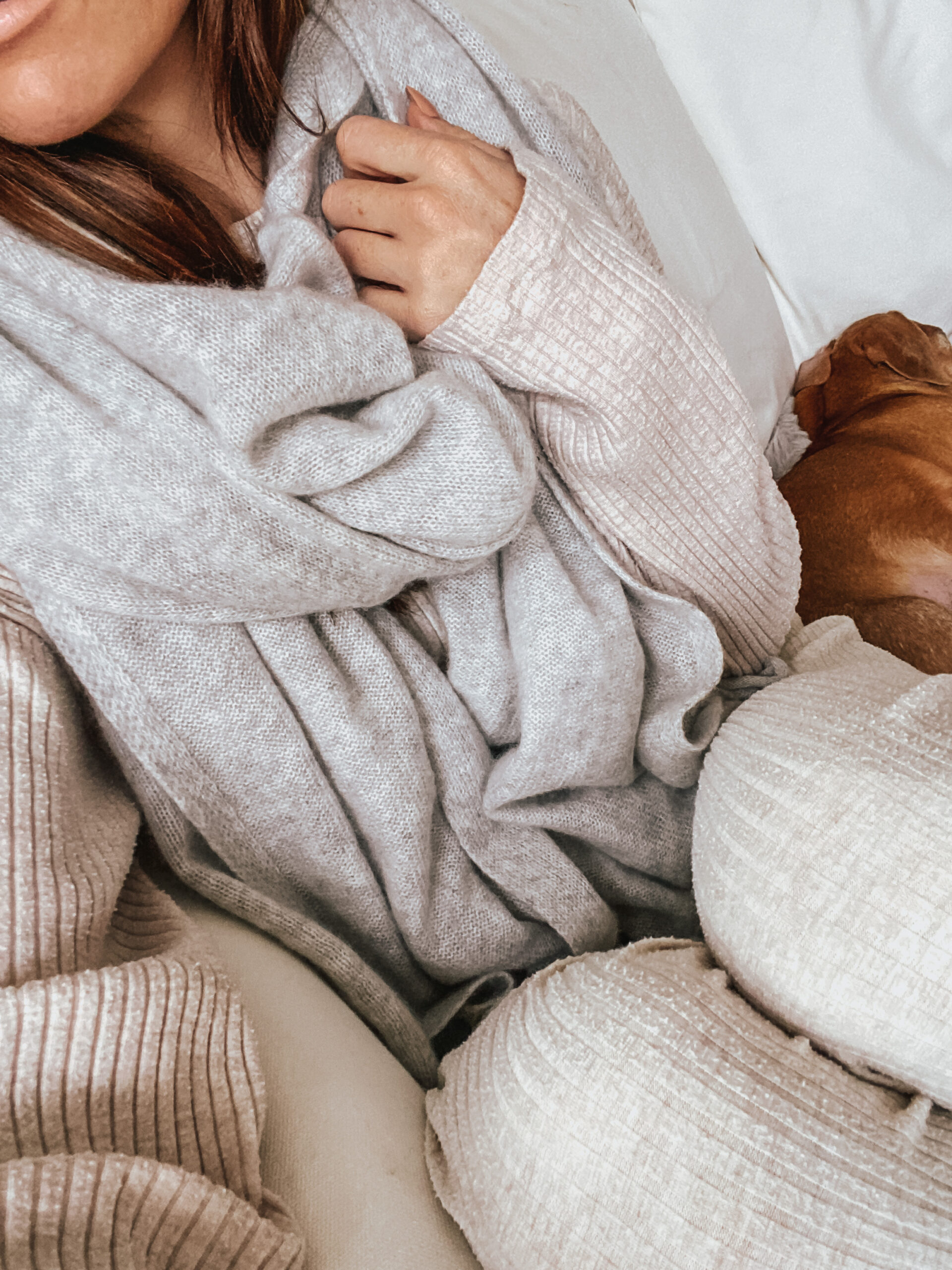 Are we surprised that this oversized cashmere wrap took the number one spot on the best sellers this month? I'm certainly not!
This wrap is so versatile for the winter season. It also comes in several different colors, and select colors are even on sale. And if you're still on the hunt for a gift for your mom, mother-in-law, or grandma, you can't go wrong with this wrap.
Whew, that was a great roundup! I love to see which items you're enjoying each month because we often have a lot of the same favorites. If you're curious to see my personal monthly favorites, be sure to subscribe to my newsletter. I keep my monthly favorites exclusive to my newsletter community!
Did you purchase something new in November that you're loving? Let me know if the comments below! xo.