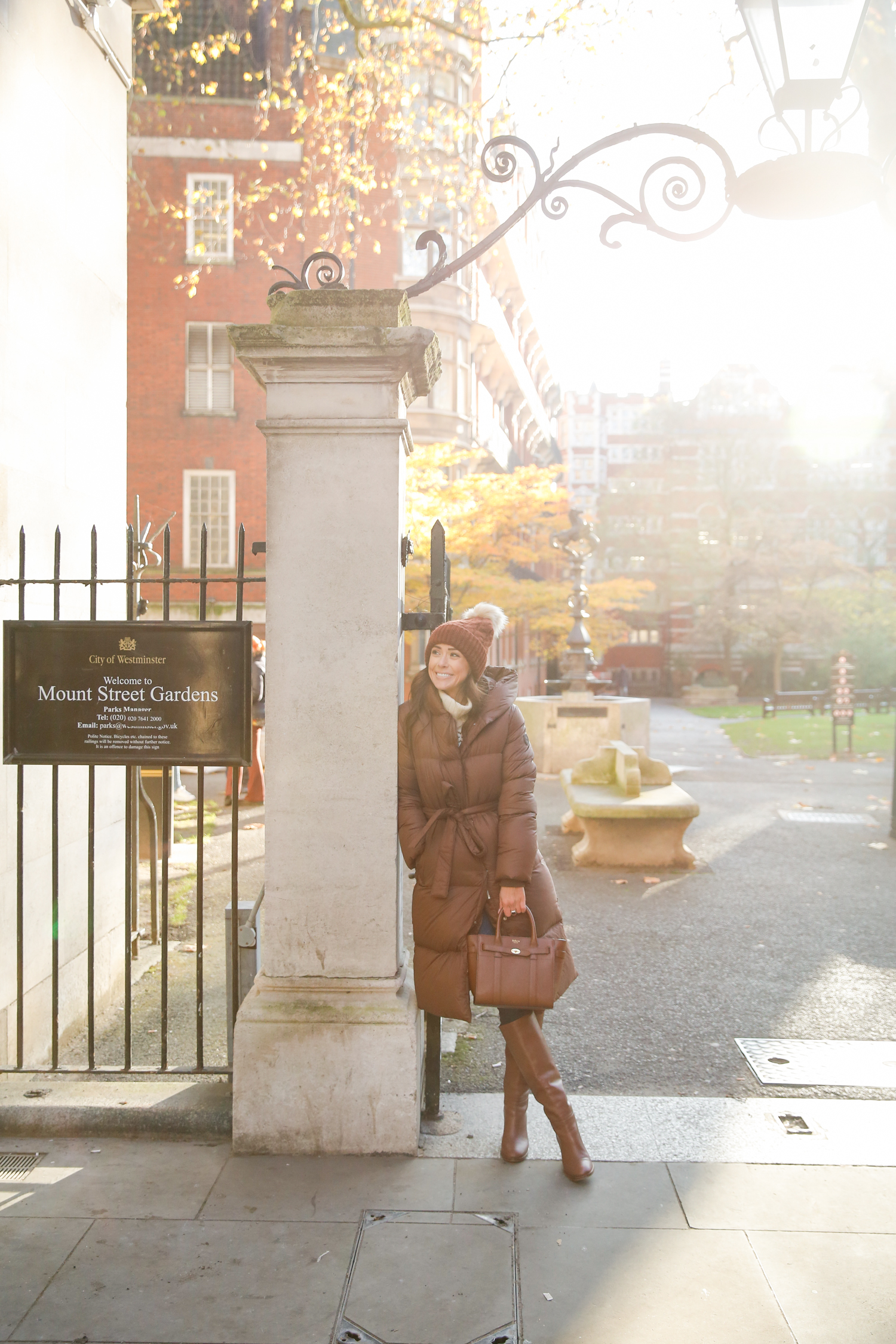 Hello, loves! As we get closer and closer to Christmas Day, I'm excited to share another holiday outfit with you. This one is inspired by my favorite fair isle sweater of the season.
Personally, I love to style fair isle sweaters throughout the holidays. Although they change slightly from year to year, the fair isle style as a whole has stood the test of time as a classic holiday look.
Fun fact – the fair isle pattern's popularity started back in 1921 when the Prince of Wales (later Edward VIII) was seen wearing it out in public! Fair isle is a traditional knitting technique used to create bands of geometric figures with multiple colors. I thought that was so interesting!
Sharing holiday outfit inspiration is too much fun for me. And honestly, I find myself wishing that the holiday season would never end. For even more holiday outfit inspiration, see my recent blog post, What To Wear On Christmas Day.
Alright, let's get to styling!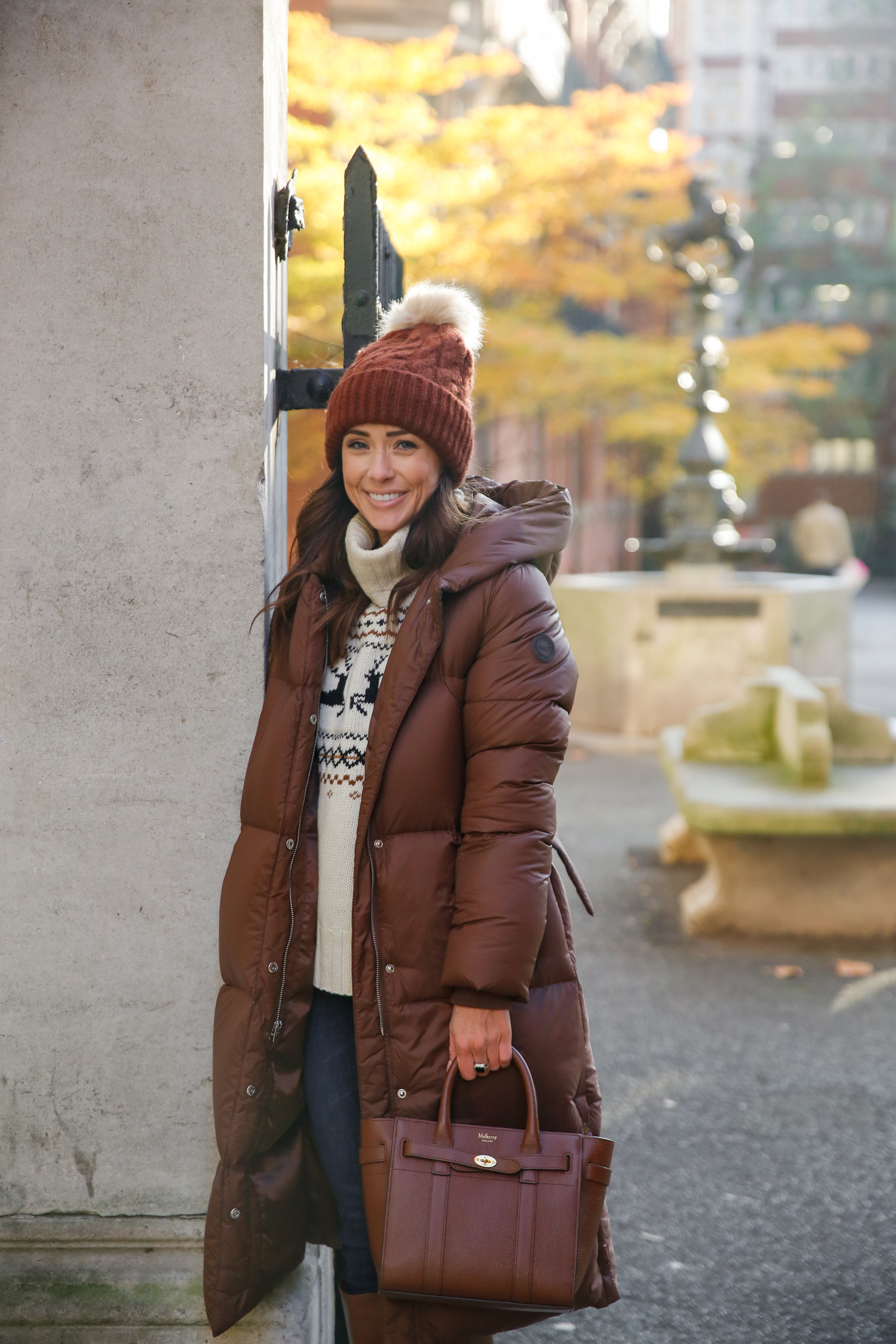 How to Style a Fair Isle Sweater
Barbour Fair Isle Sweater
In my opinion, the fair isle style is very festive in a classic way. This style of holiday sweater allows you to achieve a festive look while staying "classic" as opposed to the more "fun" Christmas sweaters that are sometimes deemed as "tacky."
The fair isle sweater I'm wearing here is sold out in several places, but I found it still in stock here!
Looking for some other fair isle options? Here you go!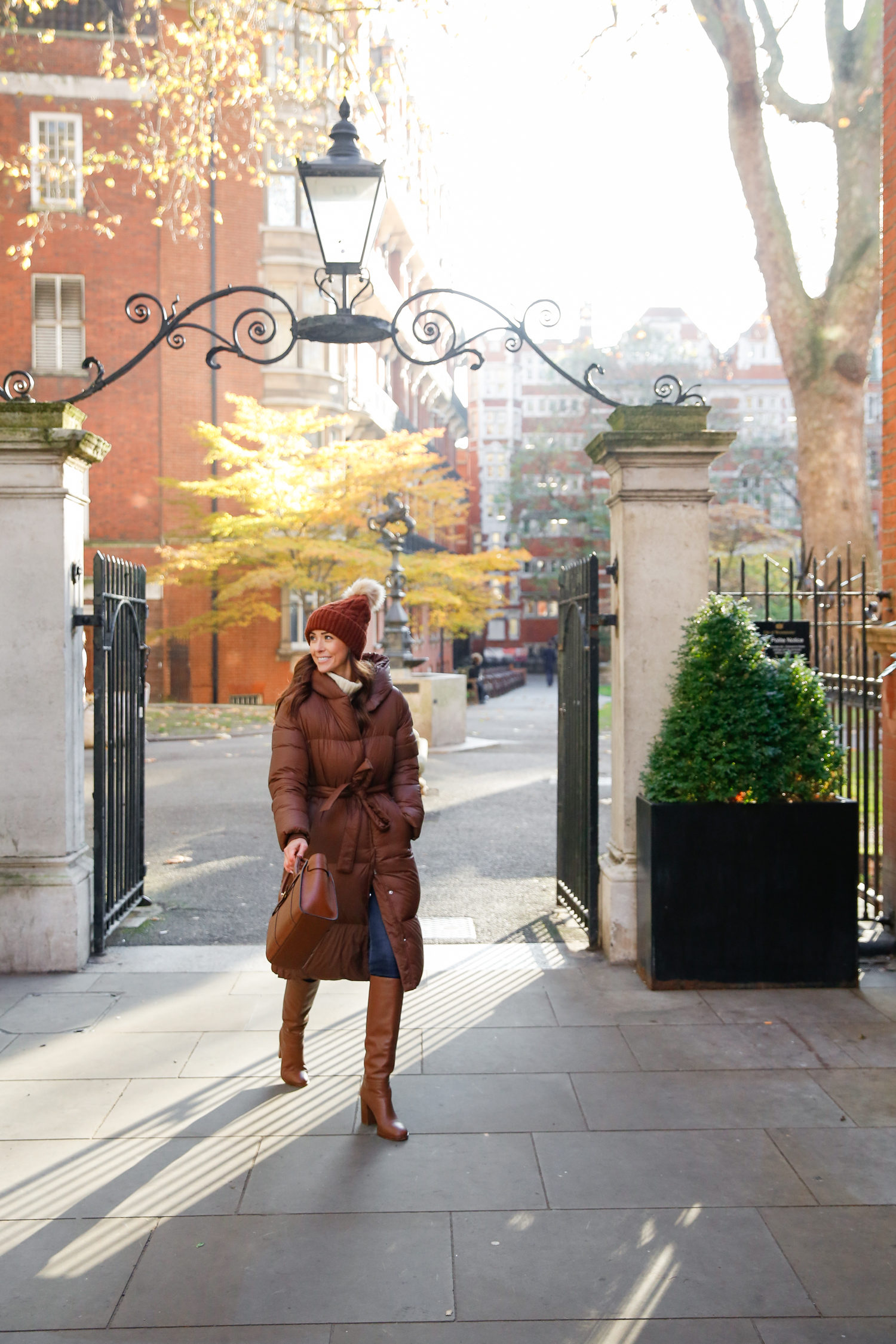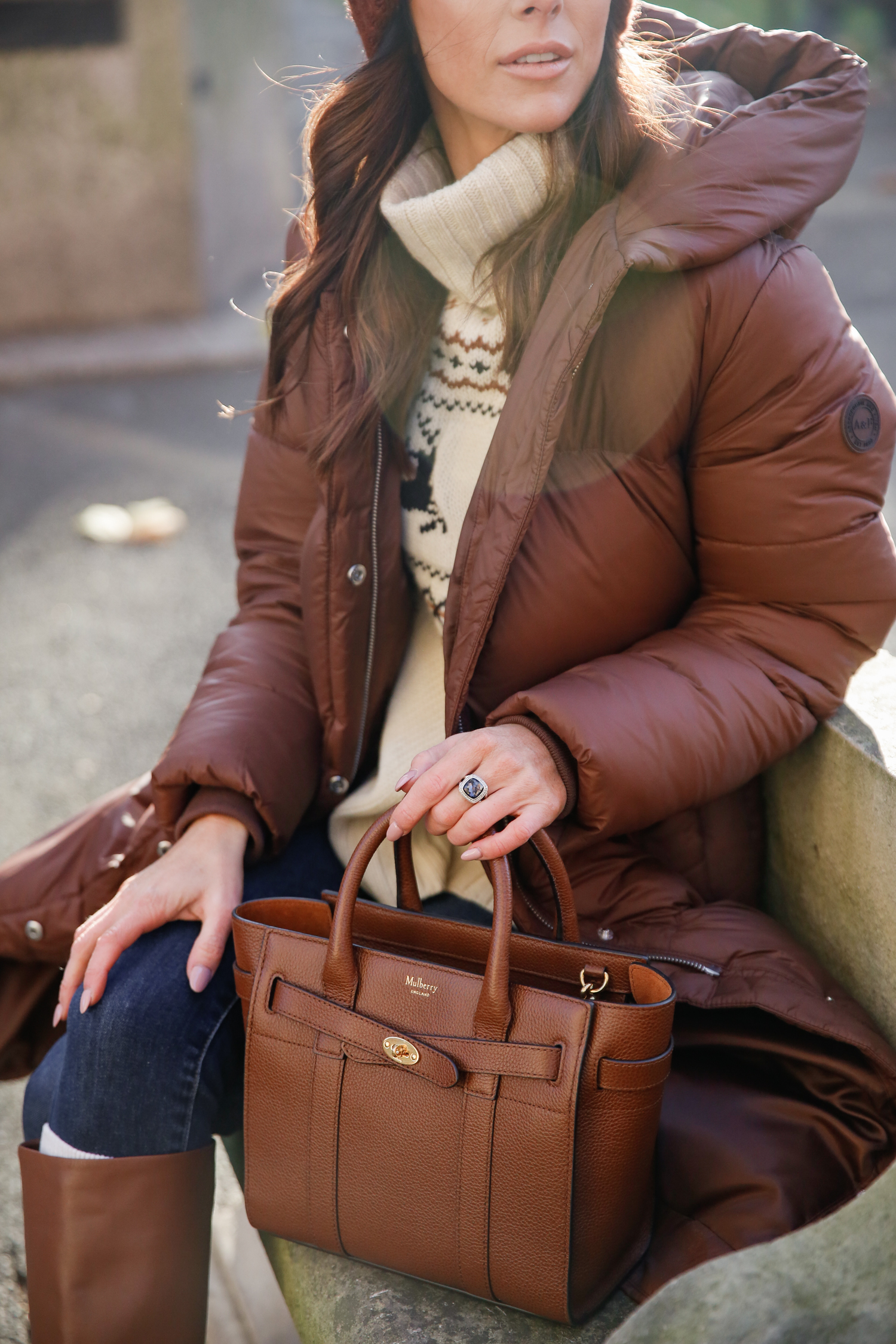 J.Crew Skinny Jeans
The jeans I'm wearing here are an older pair of J.Crew skinny jeans, but I found a super similar pair on their website. Over the years, I've found that J.Crew does denim really well. And as an added bonus, this pair is currently marked down and under $50!
Shop The Look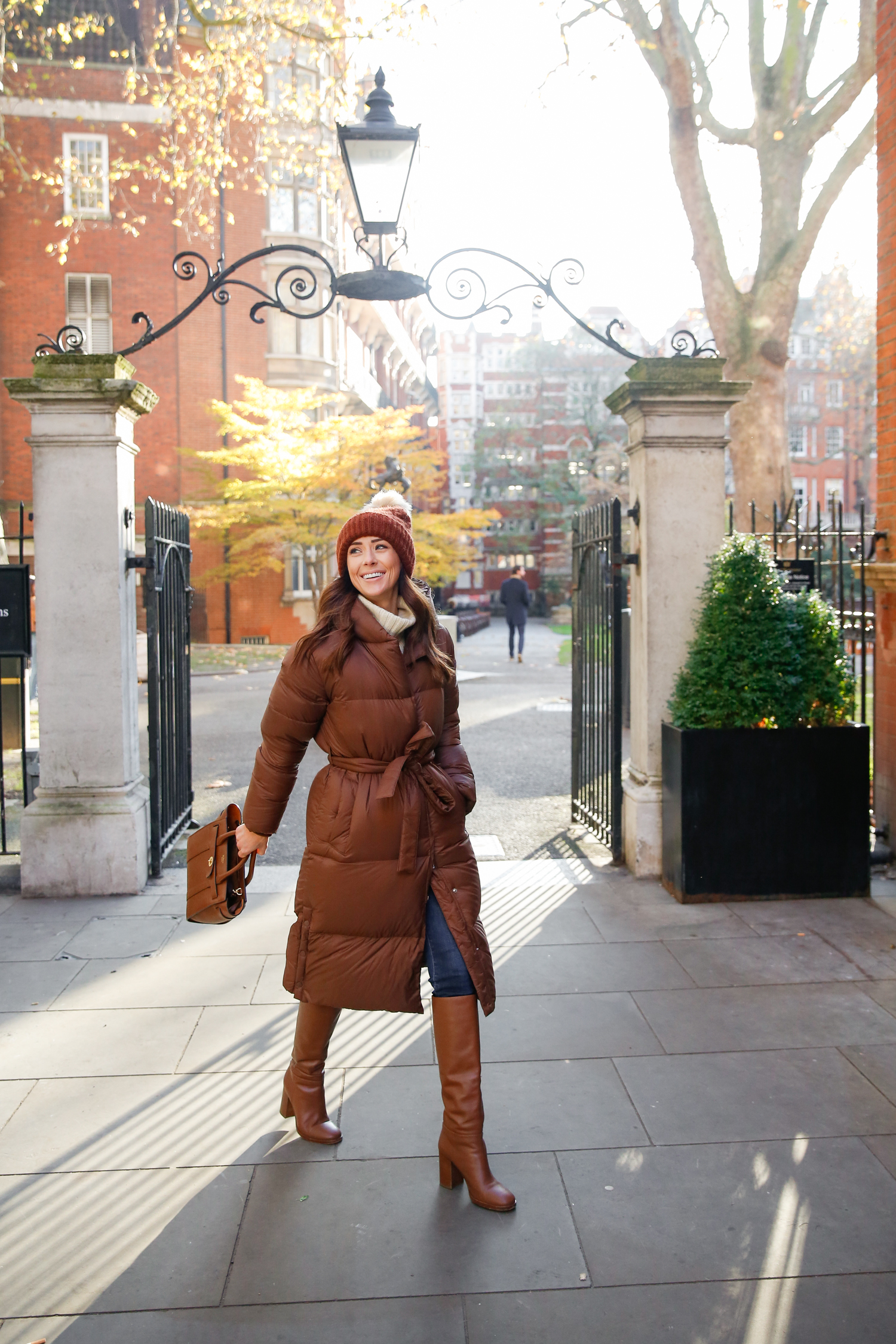 Long Puffer Coat
Ever since the temperatures have really started to drop where I live, I've been grabbing this puffer coat a lot! It's very warm and great for days where it might rain or snow. I truly can't recommend this coat enough! Also, it's currently marked down quite a bit.
And if you've been wanting a new puffer coat this winter season, Abercrombie & Fitch has a really great selection of puffer coats this year!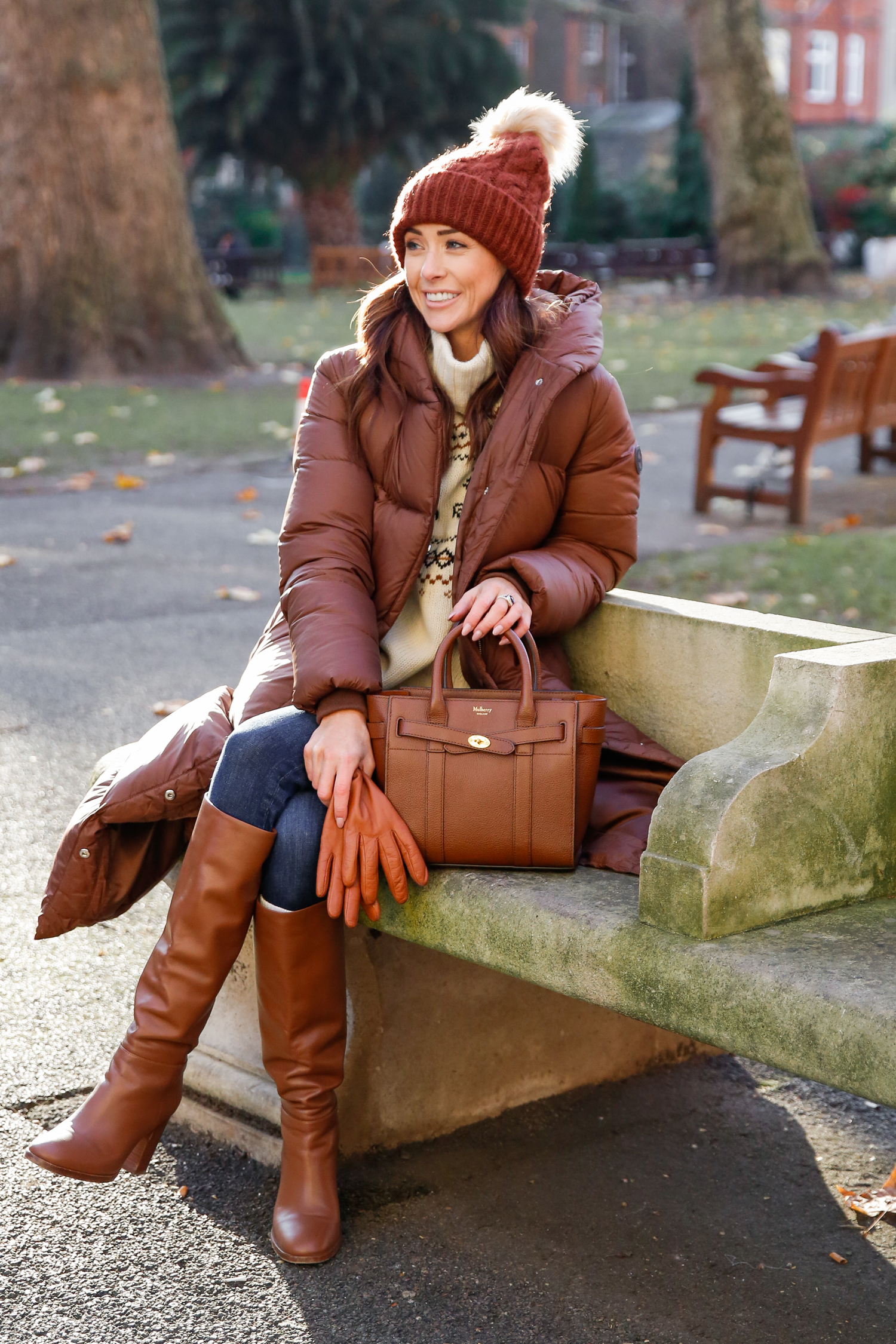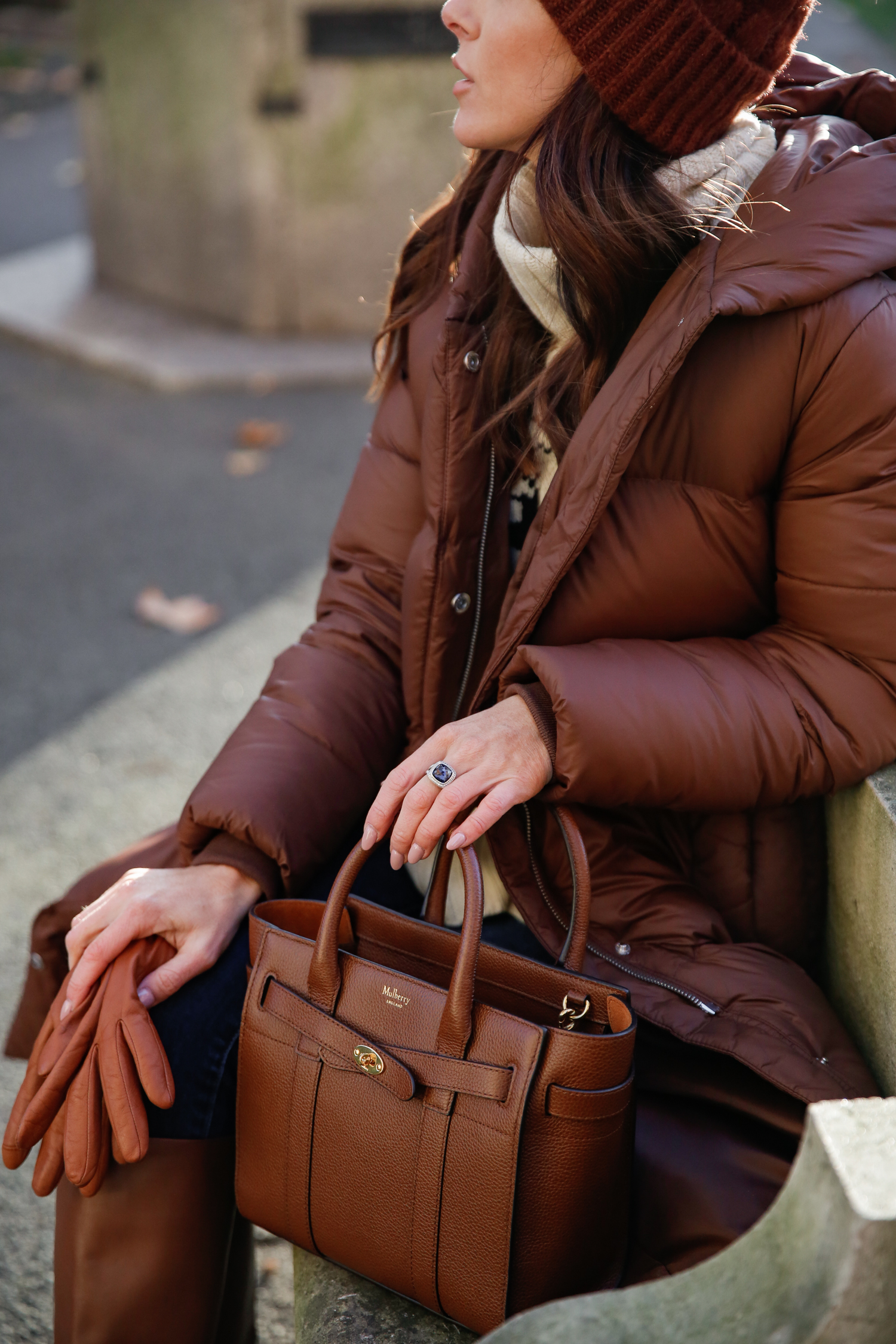 Tall Leather Boots
I've found numerous ways to style tall leather boots this season, and this pair has easily become a winter staple for me. These boots are certainly an investment piece that I've found to be well worth it.
However, recently I found a similar pair by Steve Madden that are almost identical! [Head to stories to see them on and styled!] I had to try them out for myself, and I think they're gorgeous. The material on the Steve Madden pair isn't quite as high quality as the pair I'm wearing here, which you could expect. However, both are so nice and definitely accomplish the look.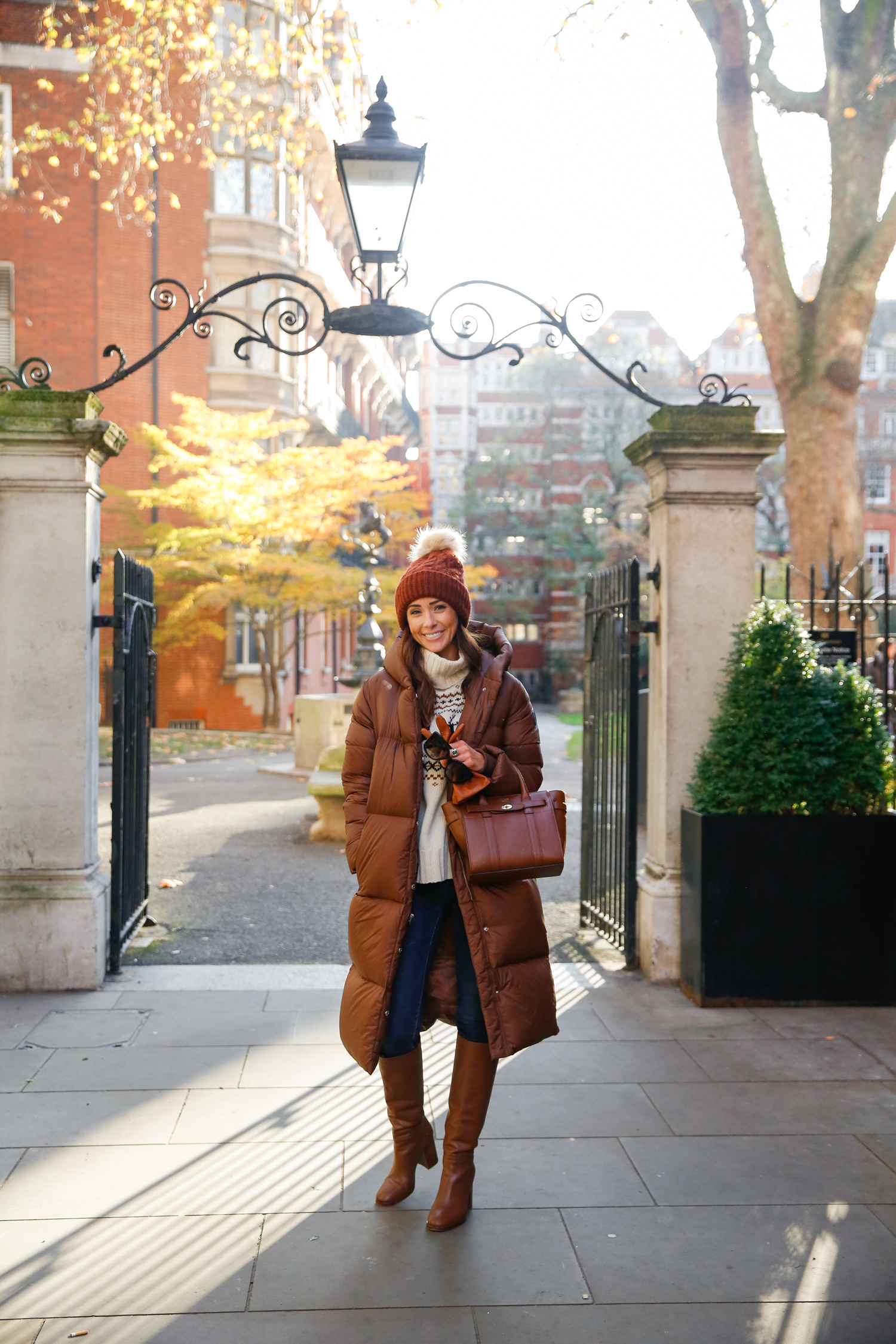 No matter what your Christmas plans are this holiday season, my hope is that I've helped you walk into the season with joy and confidence, whether it be through style inspiration, gift ideas, or a mix of both!
And if you need a reminder today (like we all probably do!), be sure to slow down and soak up all the magic of this season with your family and friends. There's so much to be grateful for!
Will you try to style a fair isle sweater this holiday season? Let me know in the comments below! xo.