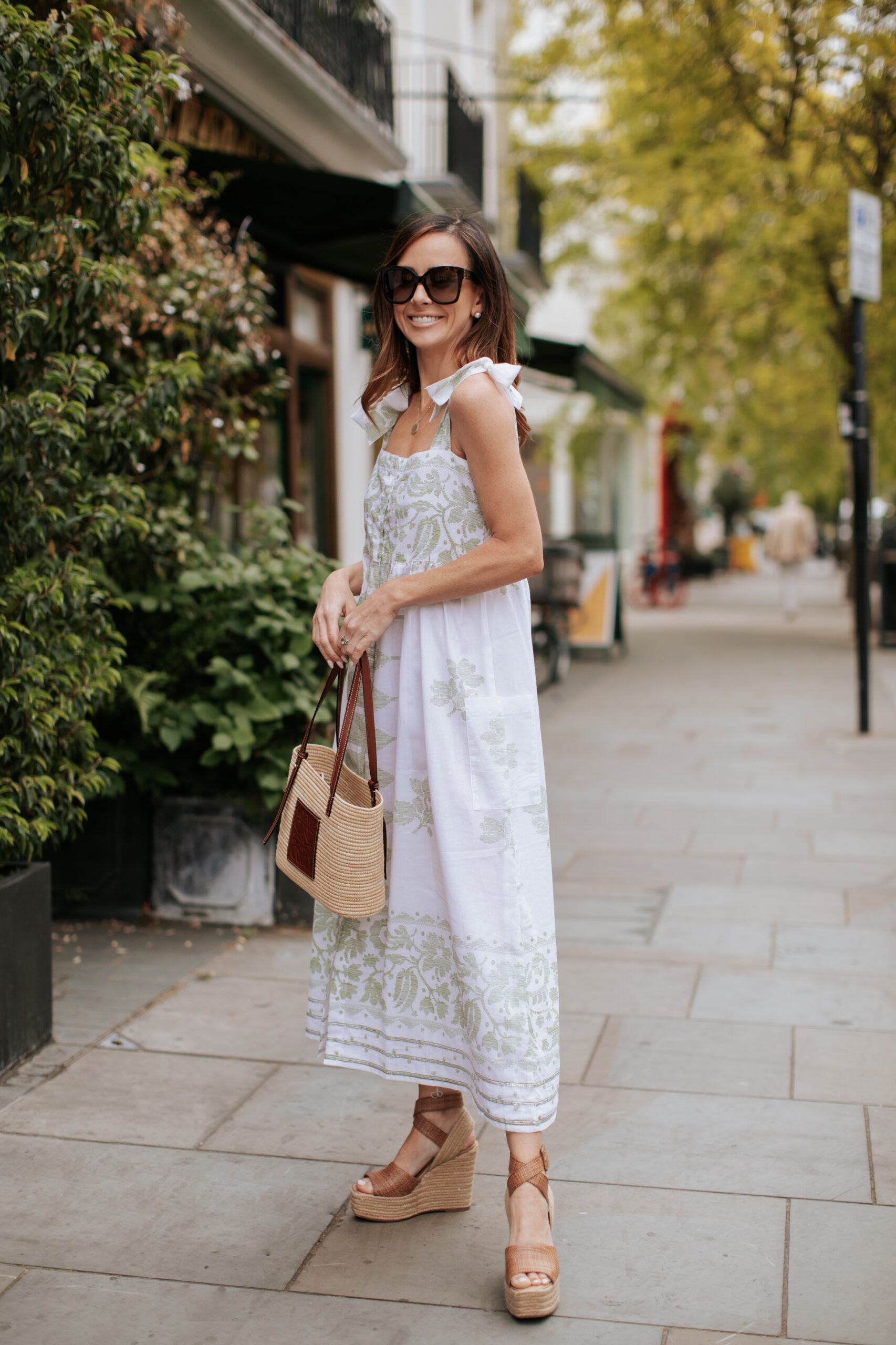 Hi friends! Today, I'm excited to share seven things I've been loving lately, because I've found so much inspiration from them! From the allure of the color green to stunning pieces from Nicola Bathie Jewelry, each item on this list has a special place in my heart! I've also really been loving Roxie Nafousi's book, "Manifest," as well as exploring the new-to-me world of non-alcoholic drinks and wine. And that's only to name a few! I'm also thrilled to share a recent favorite summer dress outfit with you as well. It's probably a little obvious that I love to wear dresses throughout the summer – do you love dresses as much as I do? See even more of the dresses I have my eye on, here.
Let's jump in!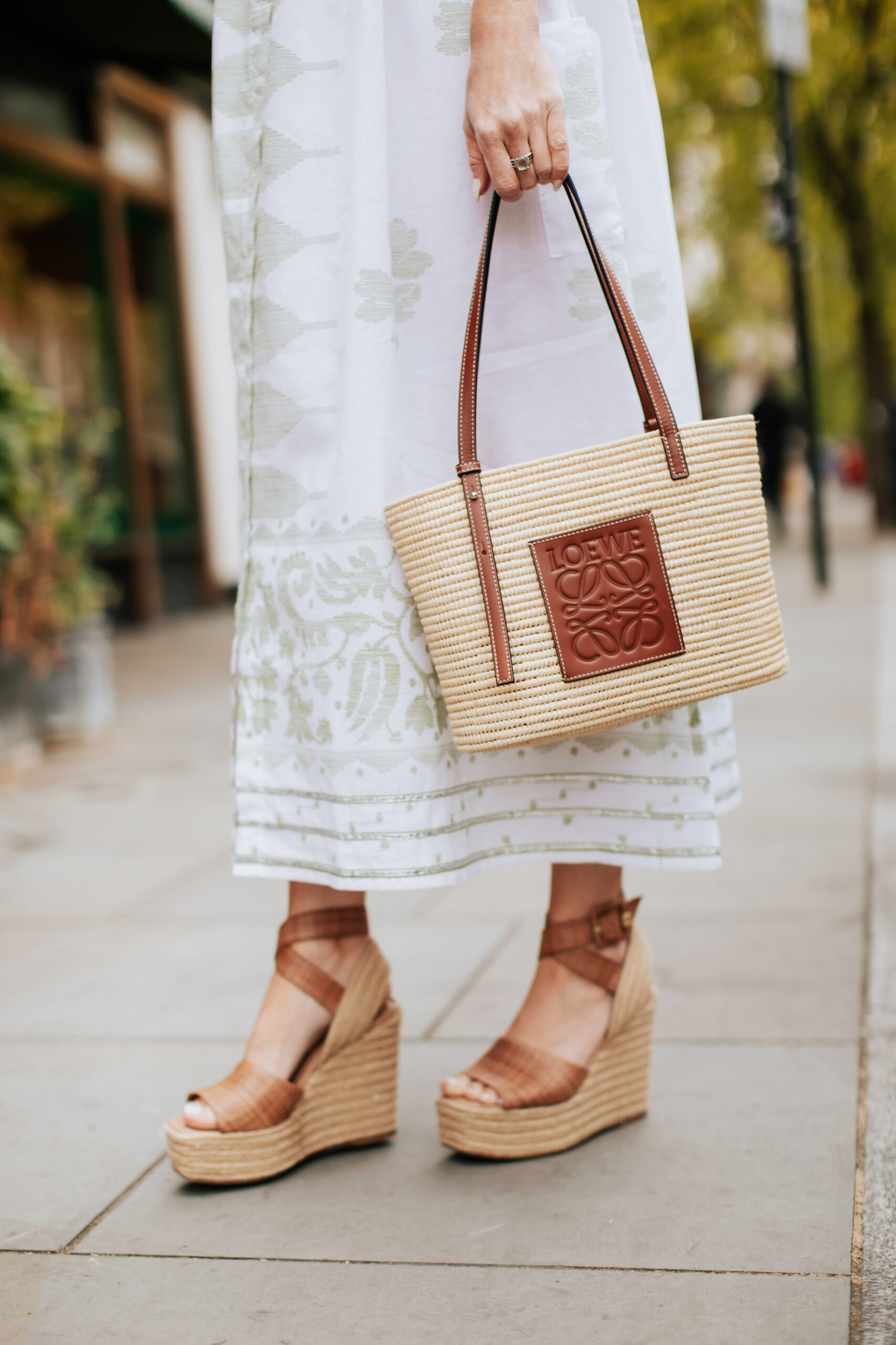 Tie-Shoulder Midi Dress Outfit
This printed midi dress (UK) with a tie-shoulder detail is exactly what I love to wear throughout the summer. The print on this dress is really beautiful, and I love the button detail down the front. The way the straps tie up into bows not only allows for the perfect fit, but it adds the perfect feminine touch! I paired this dress with these surprisingly comfortable platform espadrille wedges, one of my favorite summer basket tote bags, and my square sunglasses to keep me from squinting in the summer sun. I've linked all of the pieces I'm wearing, as well as some similar and more affordable options, below!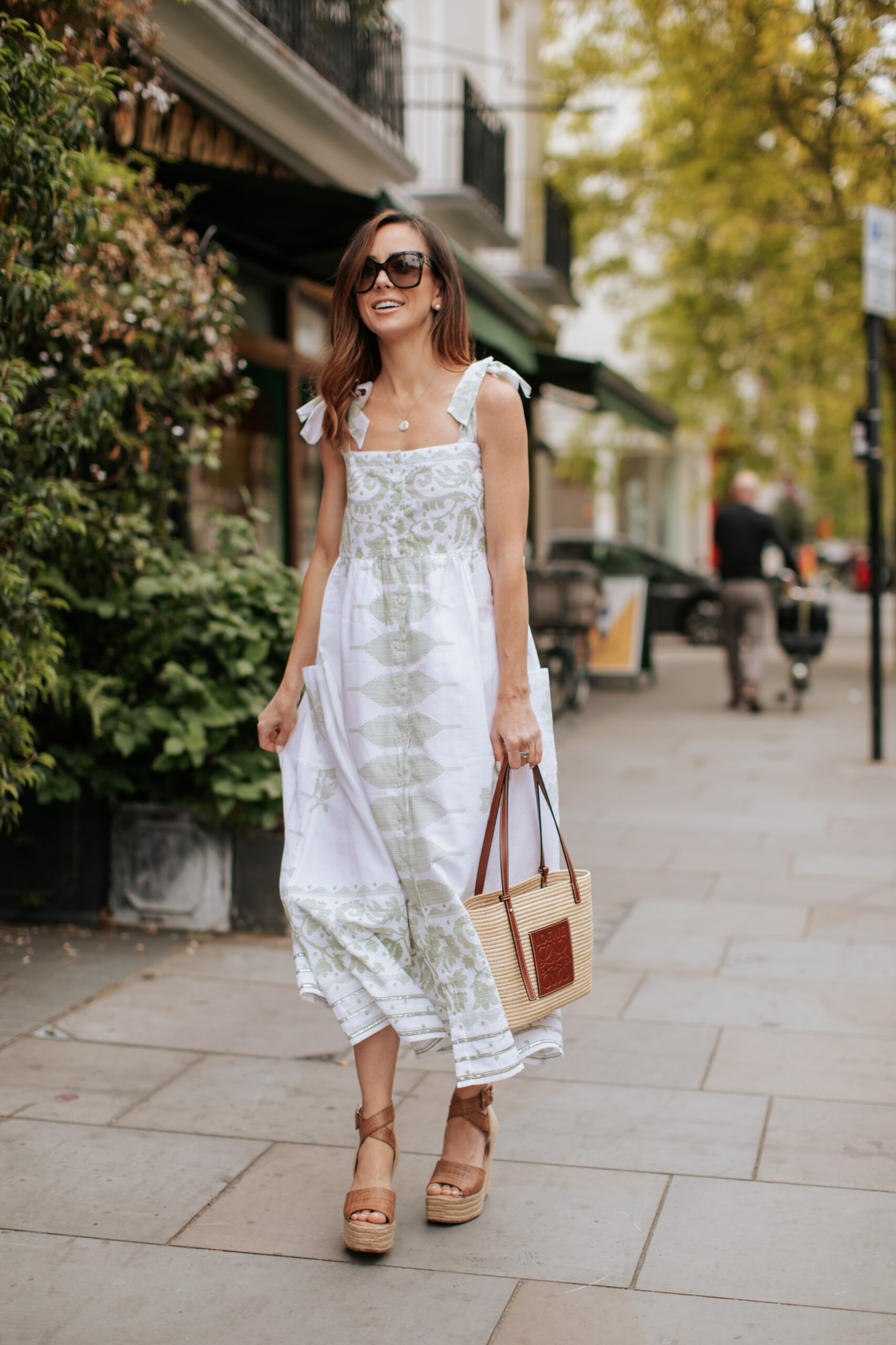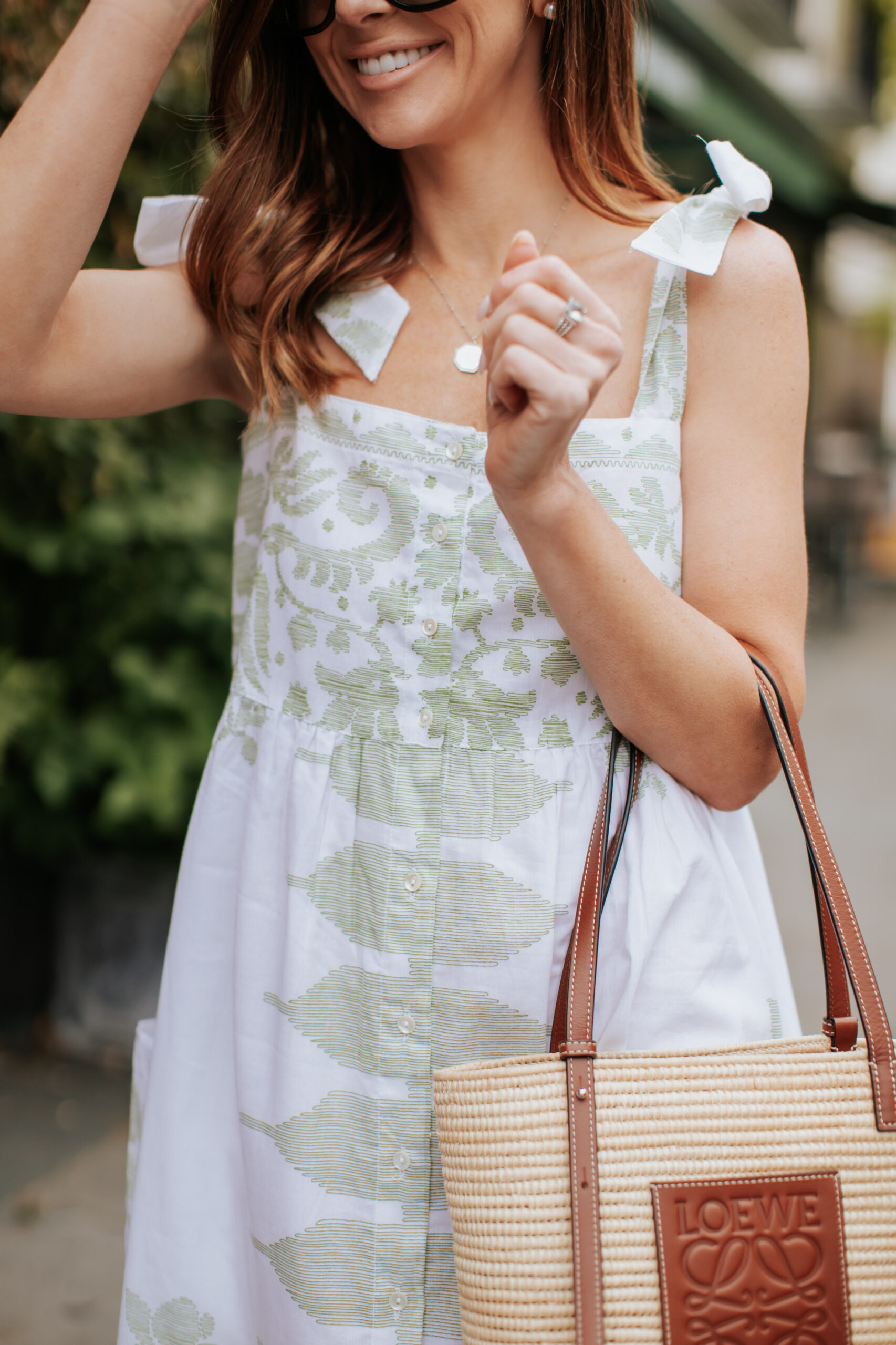 Shop The Look

7 Things I've Been Loving Lately
The Color Green
For me, I think the color green might be the color of summer! As I browse new summer pieces, I continue to be drawn to stunning green pieces, whether it be a gorgeous green pattern or a solid green, I'm loving it all. Here are some of my recent favorites.
Shop My Recent Favorites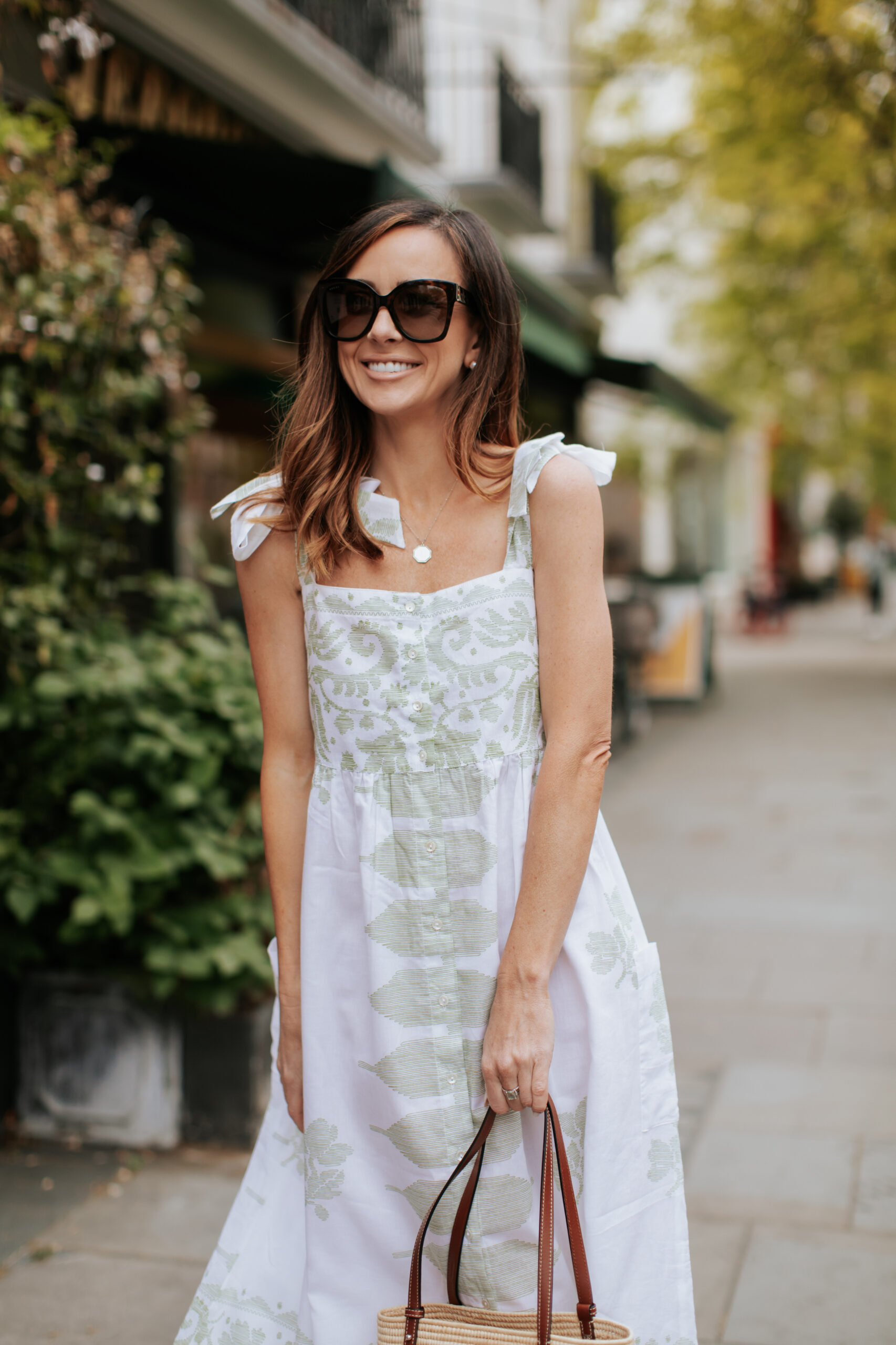 Nicola Bathie Jewelry
Recently, I attended a Nicola Bathie jewelry pop-up in London and I think the pieces are so stunning. I actually snagged two pairs of earrings that I have had my eye on for a long time, and I'm so glad I did! I go into further detail and show off the pieces in this vlog. These pieces are unique, classic, and I know I will hold on to them for a very long time. There's a range of designs too, from larger, more statement-worthy earrings to studs, rings, bracelets, necklaces, and more. My collection of Nicola Bathie pieces has only just begun!
Shop My Nicola Bathie Favorites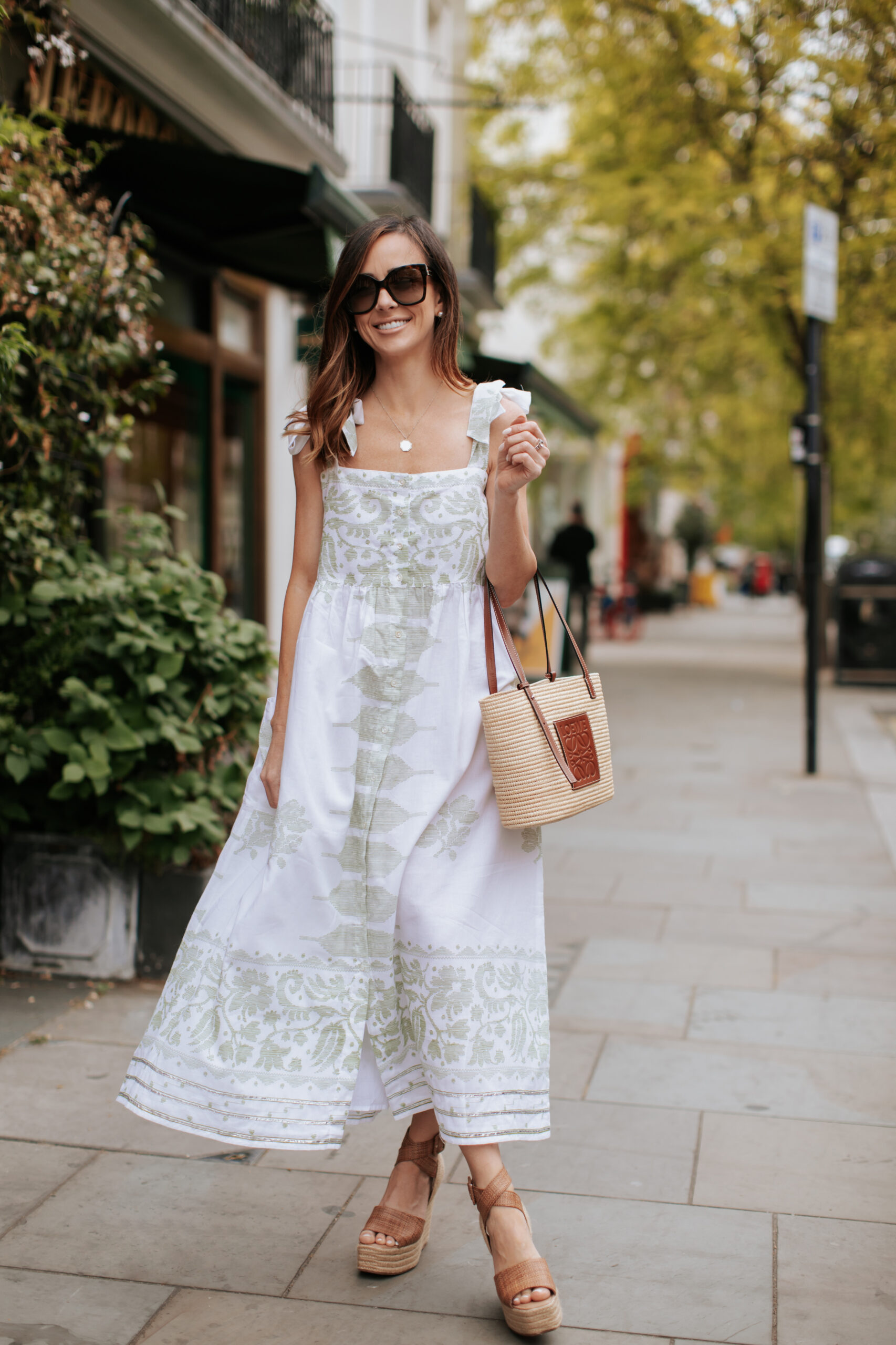 Manifest by Roxie Nafousi
Manifest by Roxie Nafousi is one of the most influential books I've read as of late. Manifestation is a big buzz word these days and it has put me off of really understanding what it means. In my mind, I thought it was kind of this idea that encouraged toxic positivity. But, actually, it isn't that at all. It's about the power of your thoughts and the science behind how they have the power to influence your life. It's truly fascinating! If you are wanting to hear more about it, I can't recommend checking out this conversation between her and Jay Shetty.
Non-Alcoholic Drinks and Wine
Lately, I've noticed a rise in sober-living curiosity, and I honestly love to see it! I've shared a little about my thoughts and my own curiosity on this topic on Instagram and in a recent vlog, if you want to hear more. I haven't found too many to recommend yet but a UK-based one called SeaChange recently sent over a bottle of their Bubbly so I can't wait to try it! I plan to keep trying out more options, so stay tuned for more favorites! Do you have any I need to try? Let me know!
New Arrivals from Nordstrom
The new arrivals from Nordstrom lately have been too good to resist! Several of them are included above, and you can click the items directly from the photo to shop. Personally, I think I might just have to grab the beige tiered maxi dress as well as the overalls and the sandals! The overalls are too perfect for warm summer days, and I can see myself getting quite a bit of use out of the white sandals for days where a lot of walking is involved.
Human Design
I mentioned I was reading a book about Human Design the other night and got a few questions about what it is. It's a complex system that brings together principles of The I Ching, astrology, Kabbalah, Hindu-Brahmin chakra system, and quantum physics to explain your genetic wiring. It's absolutely mind-blowing how accurate it is especially considering this was something that a man, who used to be a top advertising executive, channeled from a "Voice". Ha, now, I promise I have not gone crazy by any means. As I've gotten older, I am just way more open to 'out there' concepts and believe anything is possible. This is all based on your birth information and when you fill it in HERE, I think you'll be really surprised just how accurate it is. It's a little more complex than Enneagram, which you guys know I love, but it's equally as helpful in understanding how we're wired energetically. Here's a great explanation from a Goop article that explains it perfectly:
"On the most practical level, Human Design shows you where and how to access your body's consciousness as a decision-making tool, and ultimately, how to live as your true self. Human Design offers a map, or a manual, that indicates how you are unique as a person, and guides you in living in a manner that is in sync with who you are. When we live in alignment with our true nature, we begin to experience a level of comfort and acceptance for who we are, instead of chasing who we are not—and we're able to live out our real purpose in the world."
Let me know what your human design is in the comments below! I'm a Generator with a 2/4 profile and Emotional Authority. 
Colleen Rothschild Skincare
There's just something about your tried and true skincare products. Lately, I've been back to using one of my all-time favorite skincare brands, Colleen Rothschild. I absolutely love these products on my skin, and I'm especially a big fan of their serums and moisturizers. They always leave my skin feeling and looking amazing when I stick to my routine!
Shop My Colleen Rothschild Favorites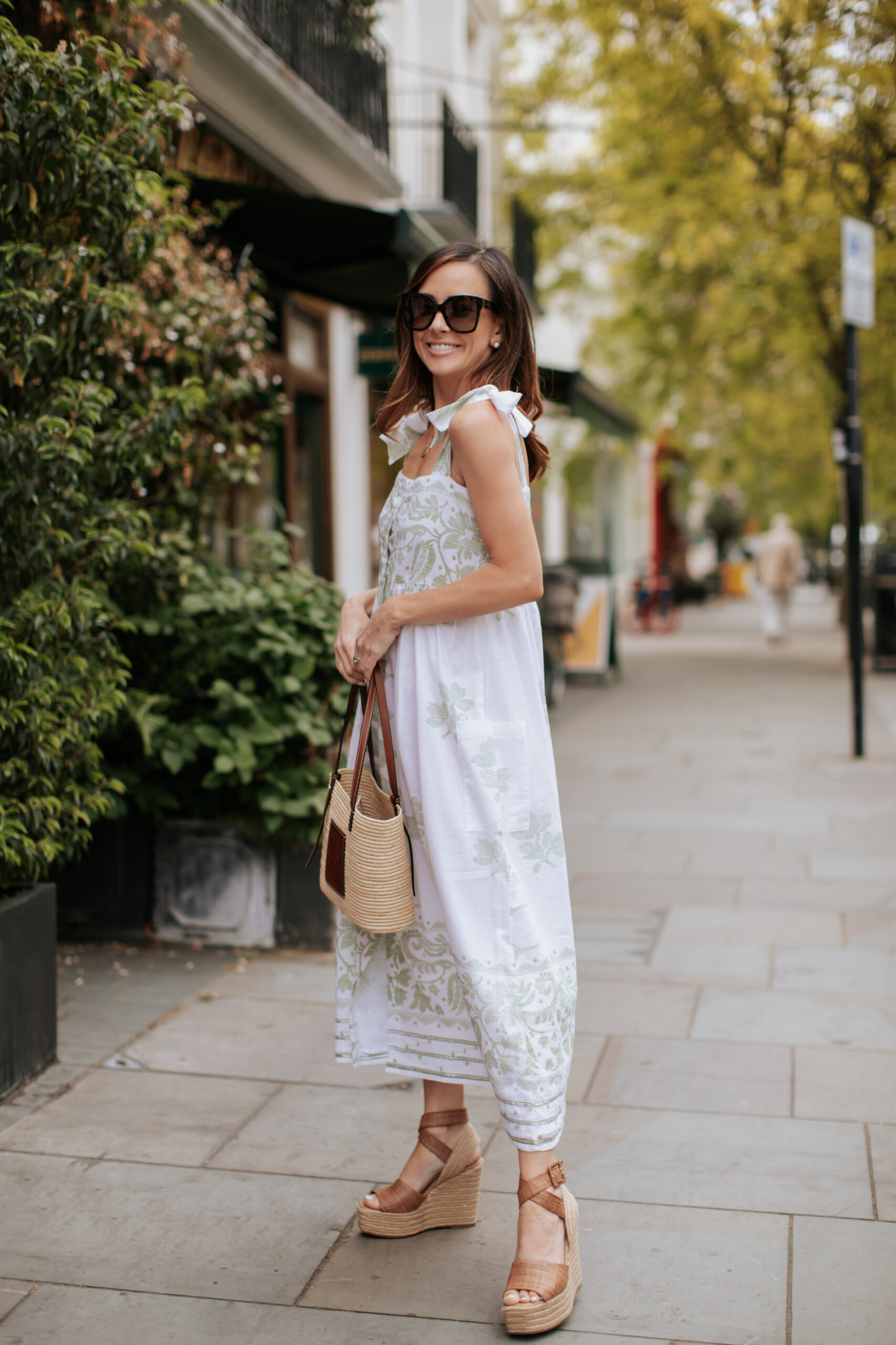 I think that's about it for the seven things I've been loving lately! And if I know myself, I'm sure I'll have 7 new things giving me inspiration in no time. But as for the seven I shared here, I can't help but reflect on the gratitude I feel for having stumbled upon these gems. Whether I was rediscovering my love for skincare I've always enjoyed, or reading a new book, I always find so much joy in sharing these little, but also not-so-little, things with you. I hope that by sharing them with you, they can bring a touch of joy and inspiration to your life, too!
What are you loving lately? Let me know in the comments! xo.