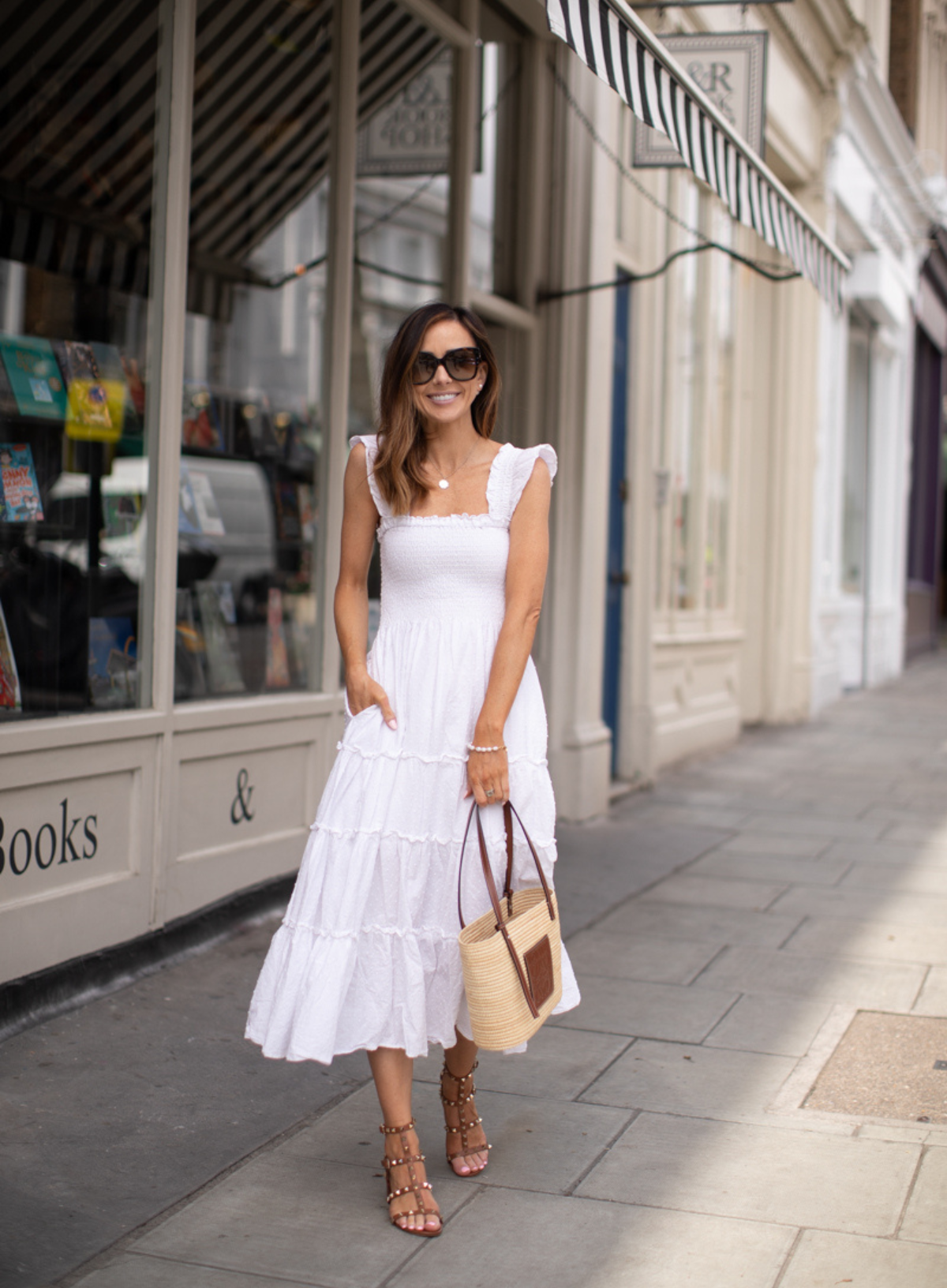 Hi friends! Now that we've officially entered the summer season, I'm fully transitioning my closet to summer fabrics and brighter colors. As the weather warms up, I tend to grab for lightweight pieces, bright whites, and clothing that flows rather than clings, if you know what I mean! That's why I have my eye on several white dresses this summer.
When the weather starts to heat up, there's one versatile wardrobe staple that never fails to make a statement – white dresses. It's more than just one piece; it's an investment in effortless and timeless style. A white dress can be a blank canvas for experimenting with various accessories, colors, and textures to create several summer looks, too.
Whether you opt for a flowing maxi dress or a tailored midi dress, a white dress can be a timeless piece of effortless sophistication. Have a sold you on the idea of investing in a white dress or two for summer yet? Let's jump in!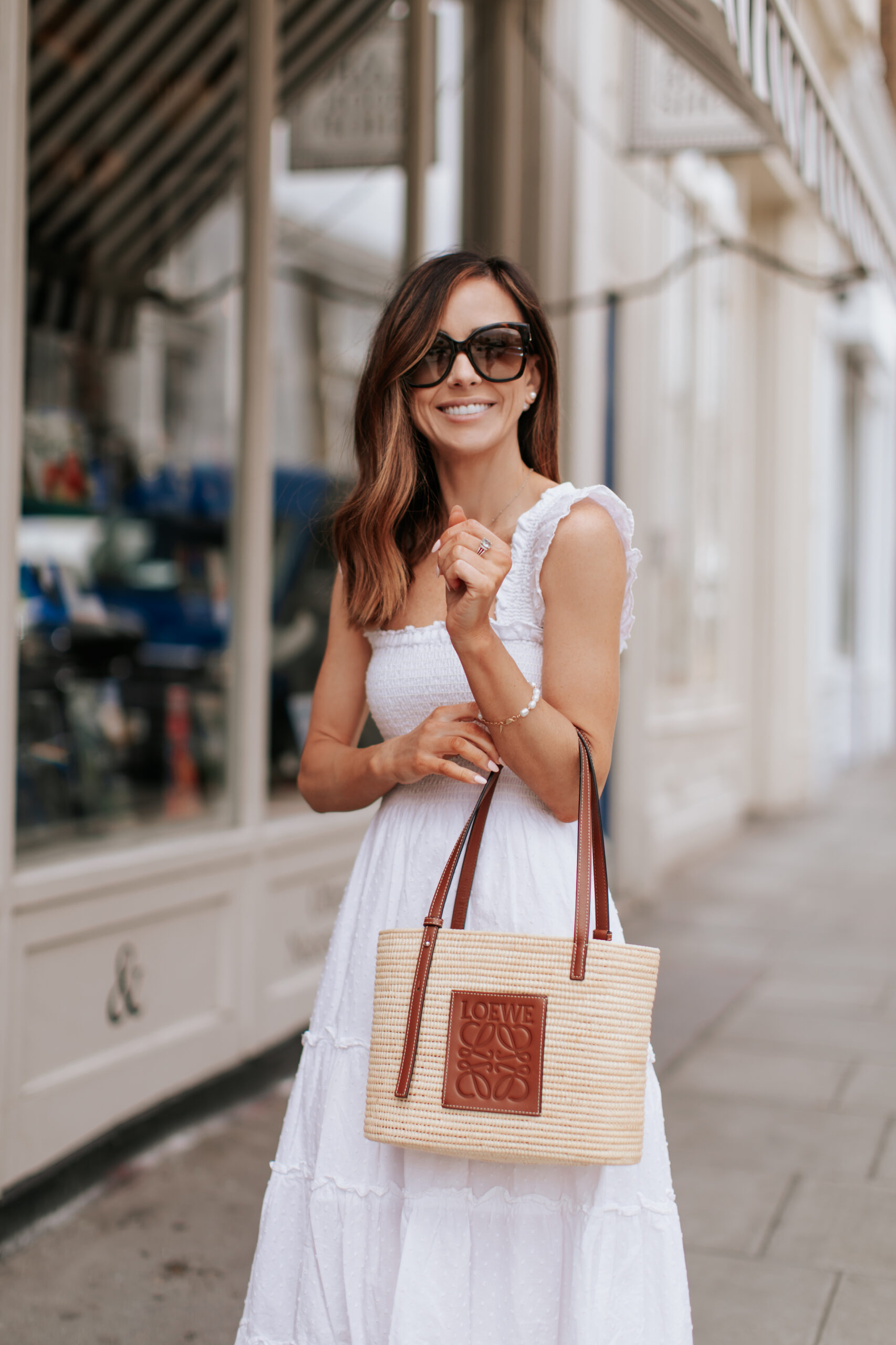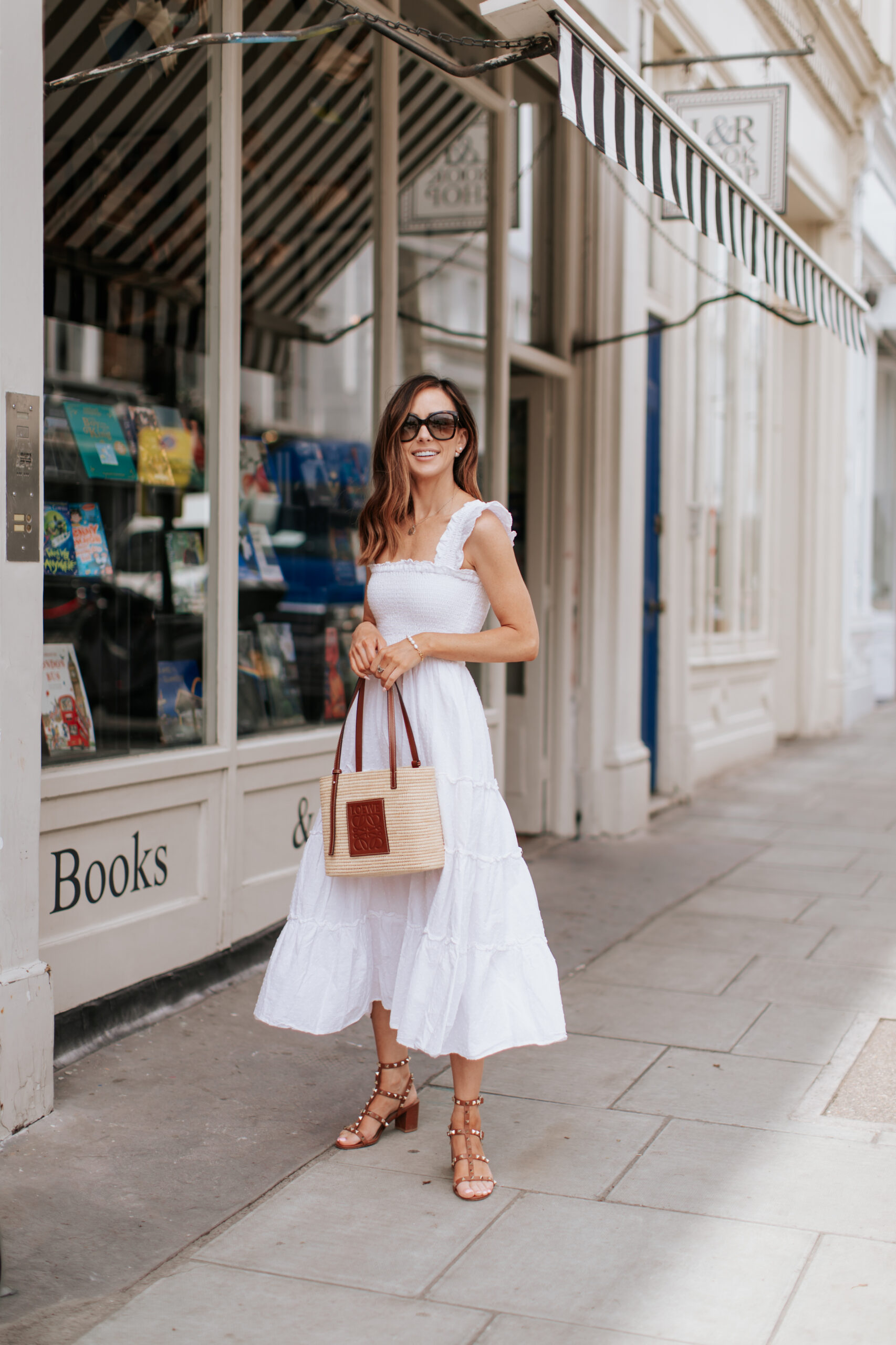 White Midi Dress Outfit
This white midi dress checks all the boxes for me. The fabric on this dress is lightweight, and the smocked bodice with a square neckline gives a perfect, elevated fit. The ruffle shoulder straps add a gorgeous element to this dress that adds just the right touch of feminity. To pull this look together even more, you could easily add a brown belt around the middle. Styling a white dress with heeled tan leather sandals (UK) will always be a yes for me. The heel on these sandals is a block heel, making them very comfortable for all-day wear. [Here's a similar pair under $200!] And last but not least, this basket tote bag is one of my favorites to carry throughout the summer season. I certainly get a lot of use out of this bag and my Valentino Rockstud sandals paired together.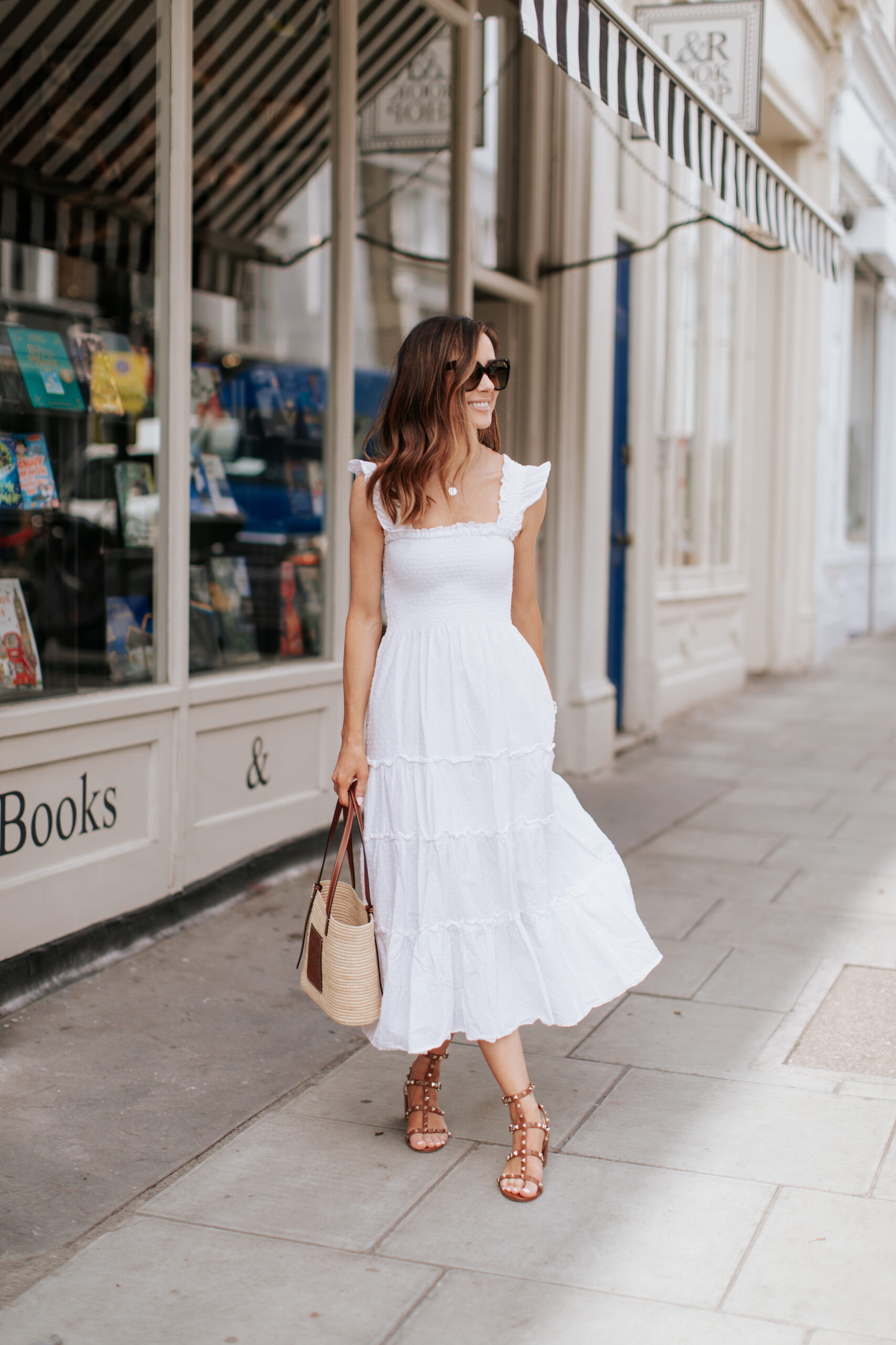 White Dress Options I'm Eyeing This Summer
If you're looking for some great white dress options, I've put together a little roundup of the ones that I've been eyeing! Seriously, if I could buy all of these – I would!
Are you on the lookout for more than only white dresses for summer? Find more summer dress options in this blog post!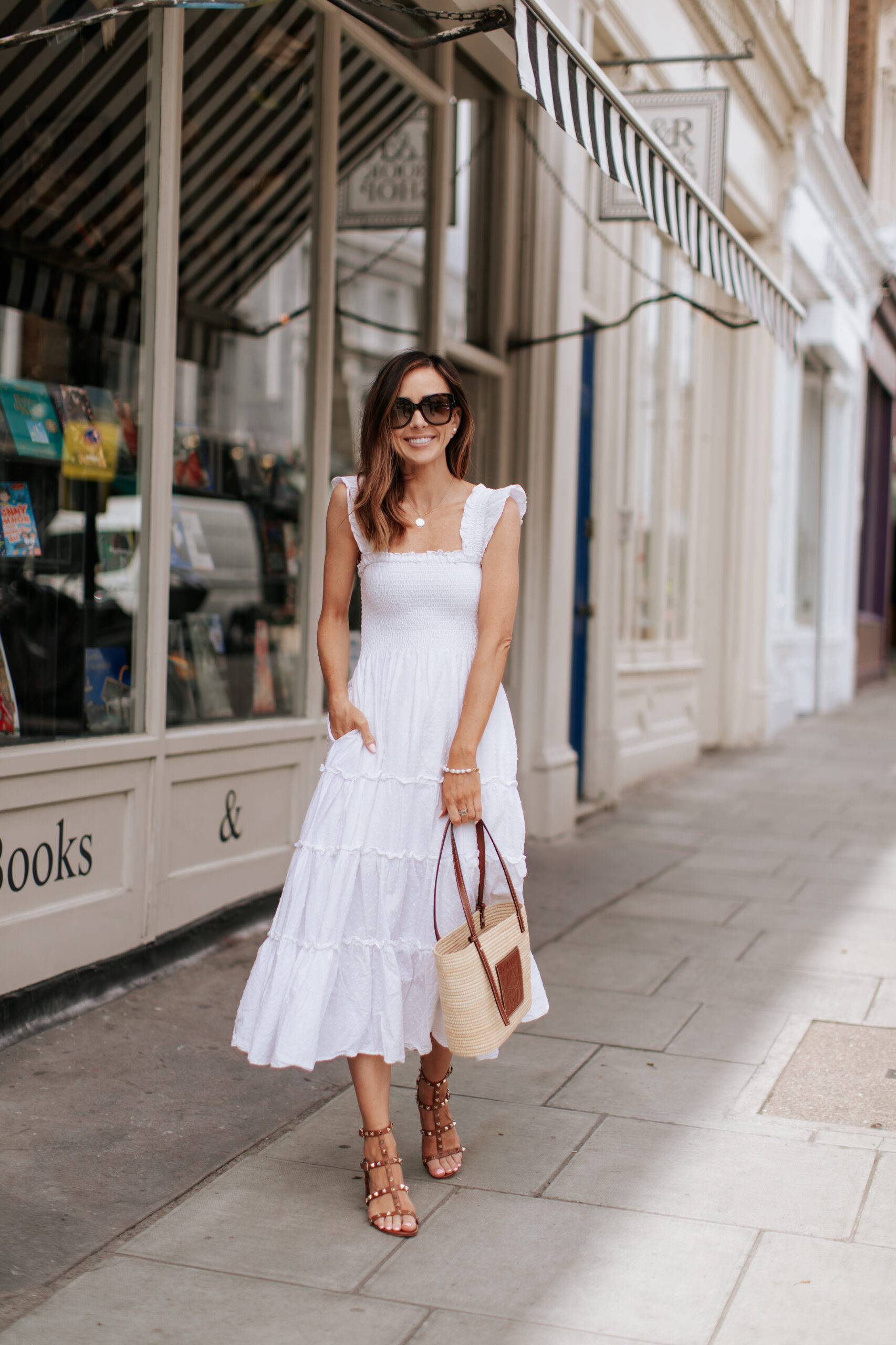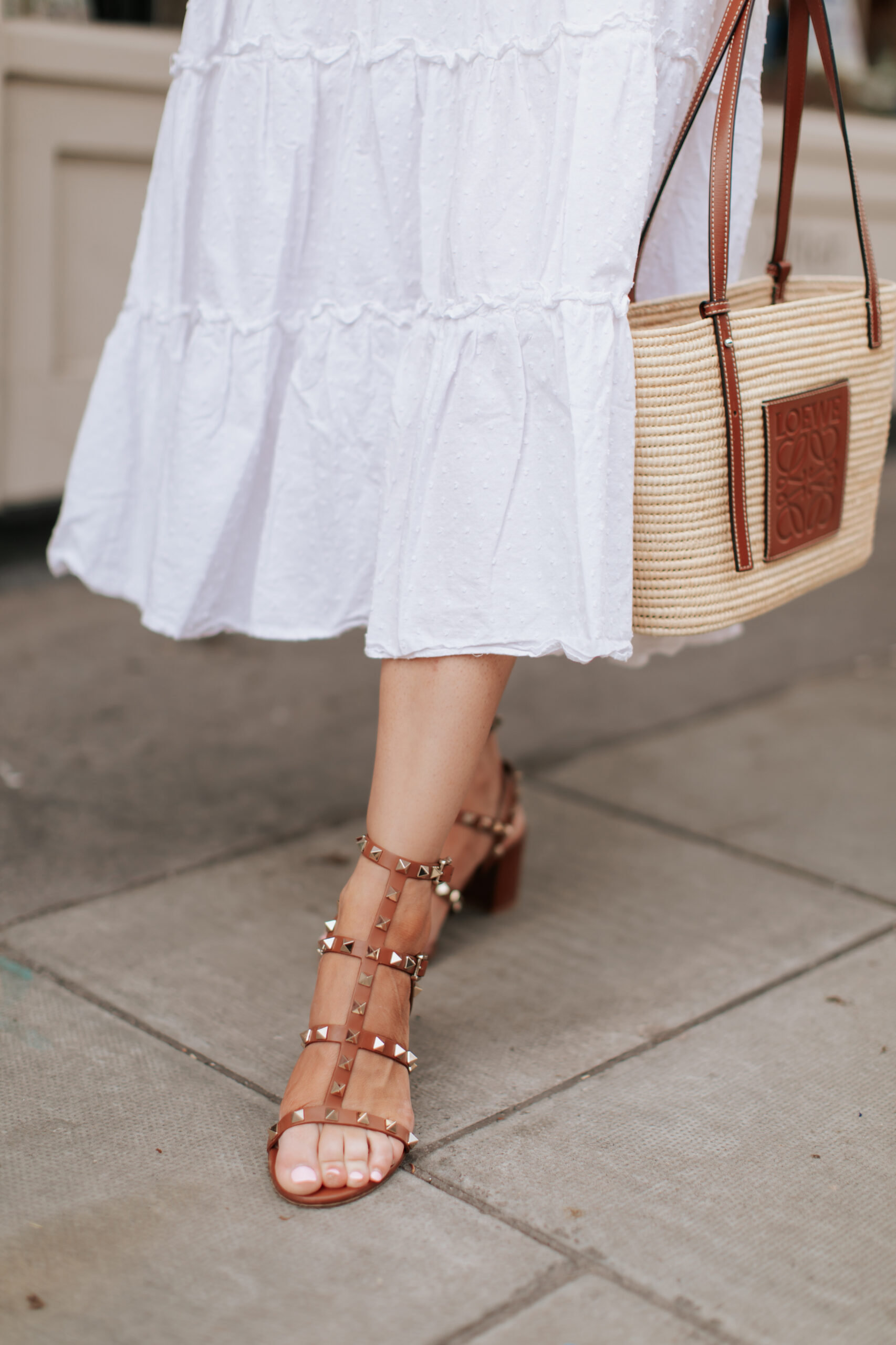 White dresses for summer are truly timeless pieces that deserve a special place in your wardrobe. Their classic elegance and versatility make them an investment that will stand the test of time. By investing in a high-quality white dress, you're not only embracing the current season's trends but also ensuring that you have a staple piece that can be enjoyed for many summers to come.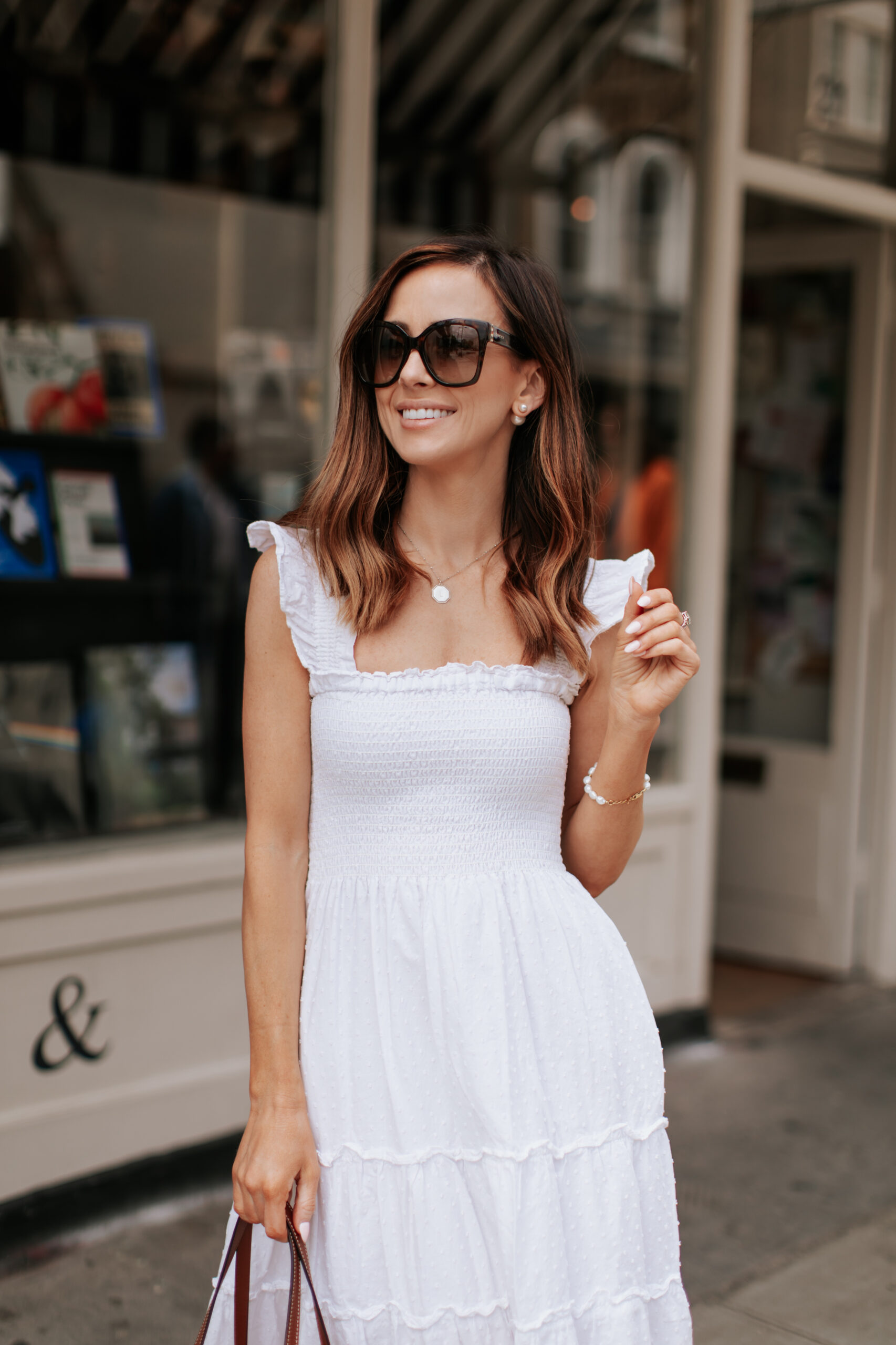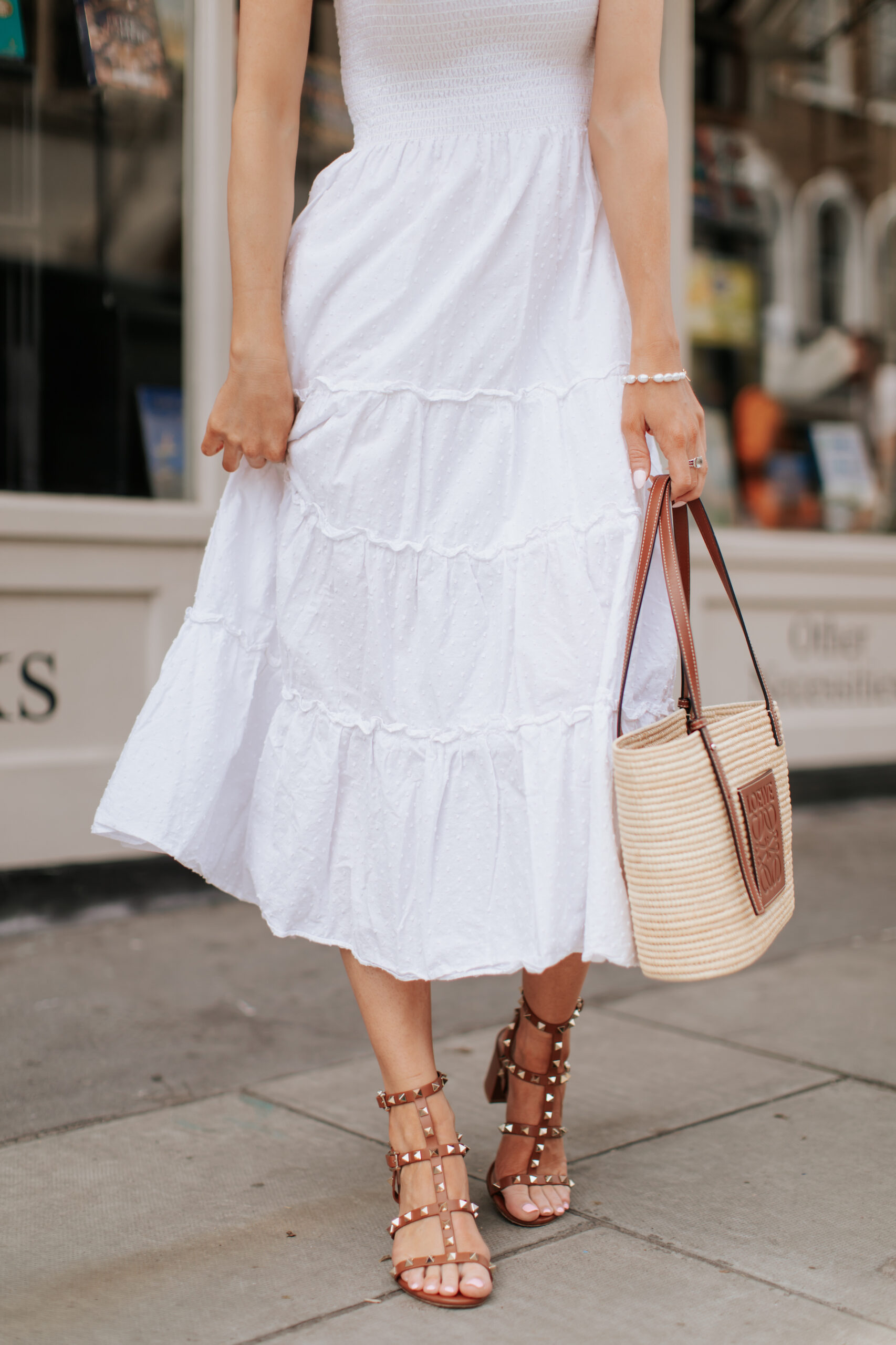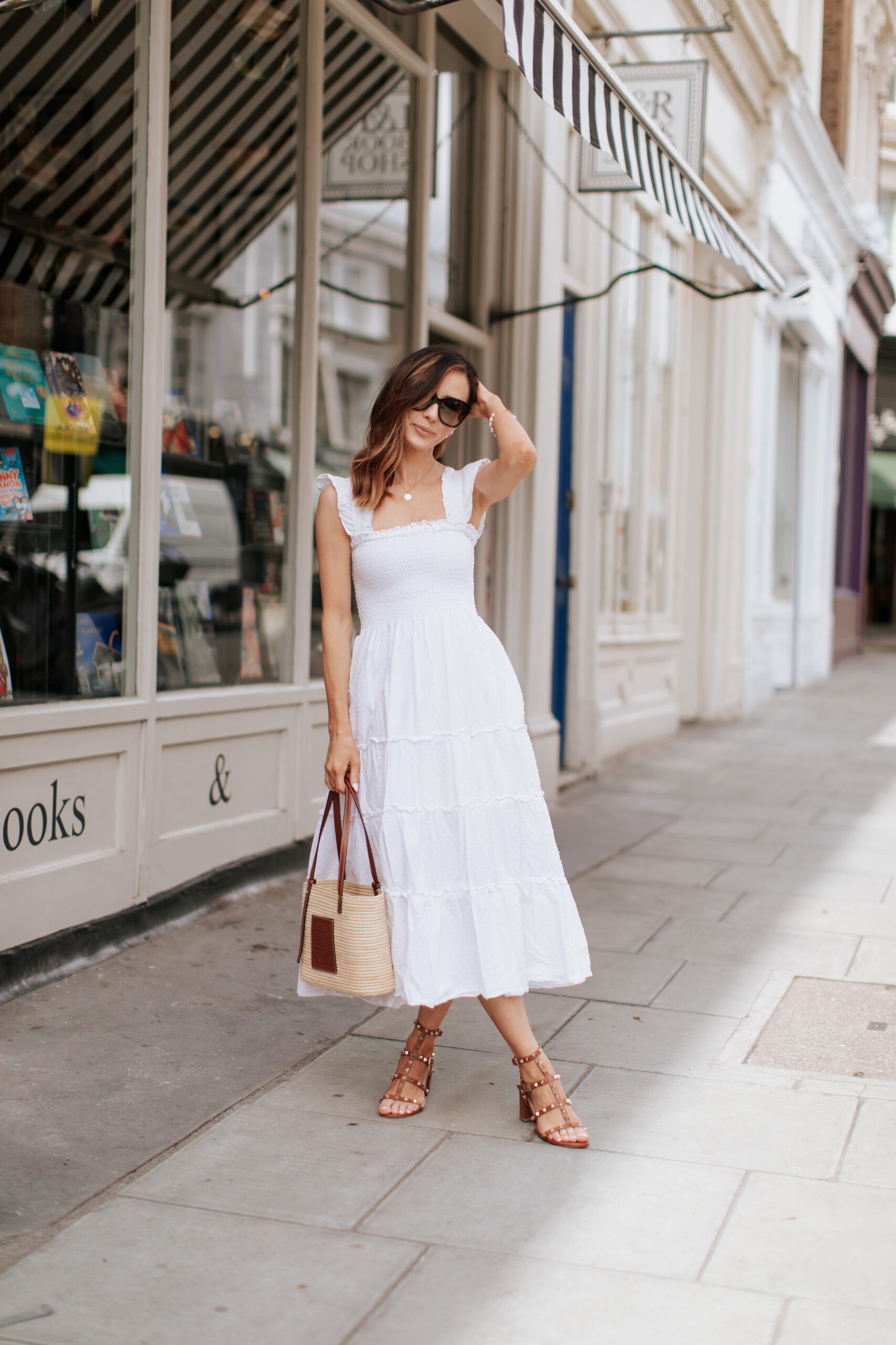 Which white dresses were your favorite from this roundup? Let me know in the comments! xo.
SALE ALERT EDIT
I'm just seeing that a white dress I wore last year in THIS blog post is currently 60% off and most sizes are still available! It was one of my favorite purchases last year so I thought I'd pop the details here for you in case you're interested in this white dress!
HERE is the link to shop! xo.