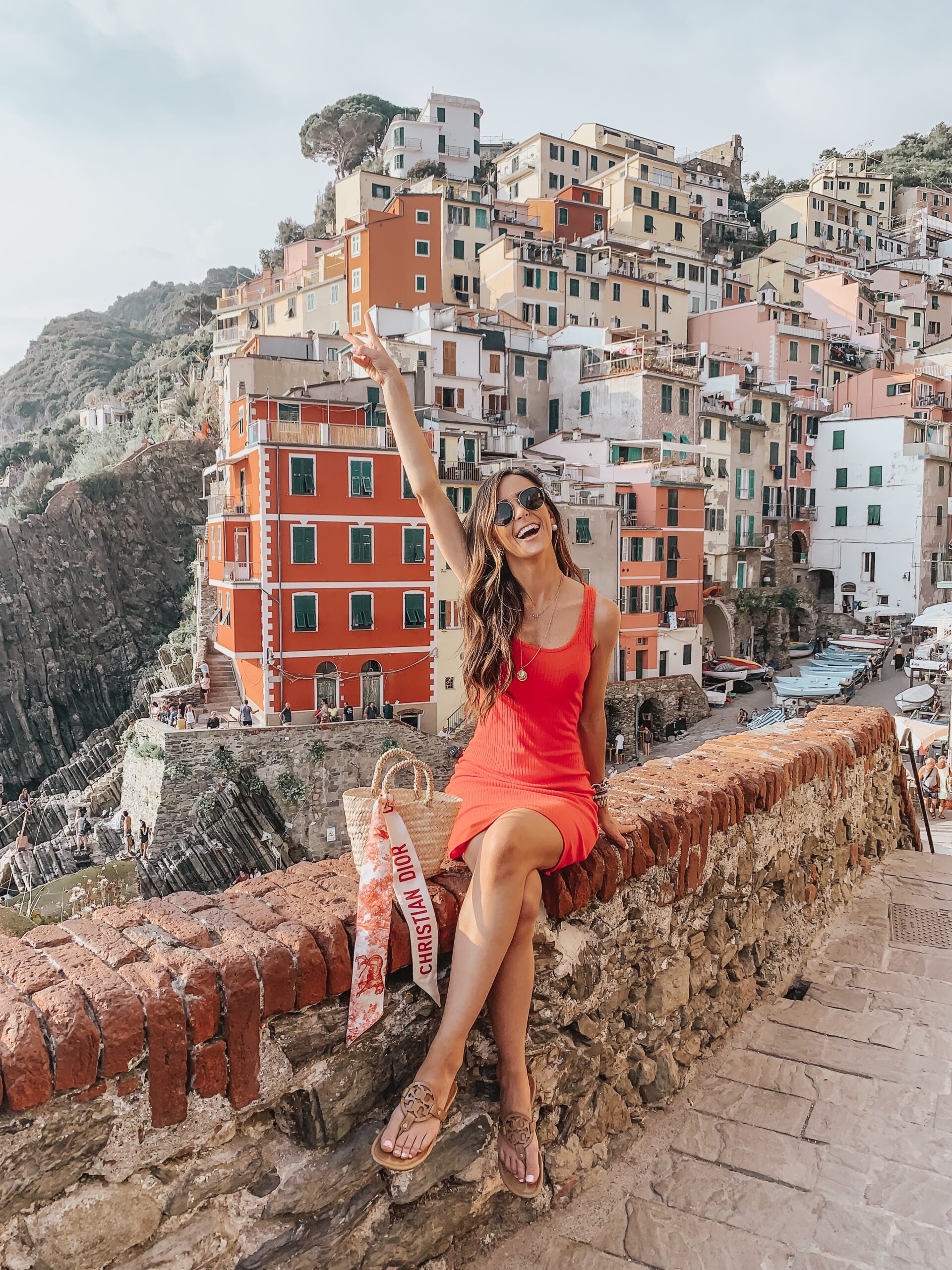 Hi friends! Have you landed on this blog post because you're taking a trip to Europe this summer? Exploring historic cities or soaking up the sun on beautiful European beaches is certainly something to look forward to so, if the answer is yes, I could not be more excited for you! You will have the best time!
I've ventured around Europe a fair bit so I thought I'd offer some tips as you prepare to pack your suitcases. It's important to find a balance between comfort and safety with letting your fun 'i'm on vacation' flag fly so, in this blog post, I'm sharing what essentials I would pack for a European summer vacation to both the city and the beach. Let's jump in!
What I'd Pack for a European Summer Vacation in the City
If you're heading to destinations like London, Rome, or Paris, you're going to want to make sure your suitcase is packed with city essentials. From practical accessories to versatile clothing options, here are some of the top things that I would pack for a memorable European summer vacation in the city.
Comfortable Shoes
Let's start with the foundation of any European vacation – comfortable shoes! While many of us just wear sandals while we're walking around Target on a Saturday morning peruse, these types of shoes are just not going to cut it for the amount of walking you'll be doing in some of these cities! When exploring European cities, make sure your footwear choices are going to support your feet for the tens of thousands of steps you'll do while you're there! I'd say opt for shoes that offer both style and support. Sneakers or walking sandals with cushioned soles are ideal for navigating cobblestone streets and bustling cityscapes, allowing you to explore without discomfort. I have these sneakers in my cart [to order when I head to the States in a few weeks] because I've heard they're like clouds on your feet. Sandals aren't completely ruled out for these trips but, I'd say, opt for them when you've had time to rest and you're just heading out on a short walk to your dinner reservation.
Crossbody Handbag with a Zipper Closure
While you may feel super safe in the cities you travel to this Summer, just be aware that – in any crowded location where people might be easily distracted – there are likely people looking to take advantage of them. I'm not trying to fearmonger you here. I just want to provide a fair warning that it's important to not only stay vigilant while you're walking around, especially in the busier touristy areas, but also be selective about the purse options you choose. I personally like to opt for a crossbody handbag with a zipper [cute option] or tie closure [cute option] as it allows for your belongings to remain secure while also keeping your hands free to take photos or hold your partners hand. This also challenges you to only bring the essentials out with you so nothing slows you down from seeing all the things on your trip! And I hope you won't end up needing a personal safety alarm, but I saw these were back in stock so maybe carry one just in case! 
Universal Adaptor, Extra Battery Charging Pack, and a Fan
While you travel, staying connected is essential. Don't forget to pack a universal adaptor to ensure you can charge all of your devices wherever you go. Although, I feel like these [for the UK] and these [for Europe] are also just as handy. Additionally, an extra battery charging pack will come in handy during long days when access to power outlets may be limited. Trust me on this one – don't forget a portable fan!
Set Up Apple Pay and Download the Citymapper App
Streamline your travel experience by setting up Apple Pay before you leave. This convenient payment method can make purchasing public transport tickets a breeze, eliminating the need for cash and reducing the hassle of foreign transactions. Additionally, be sure to download the Citymapper app ahead of time. It will be your reliable guide for navigating public transportation, providing real-time updates and detailed directions to help you explore.
Versatile and Flowy Clothing
When it comes to packing clothing for a European summer vacation, versatility is key. Flowy and loose-fitting dresses are a fantastic option as they offer both comfort and style. Opt for lightweight fabrics like cotton or linen, which will keep you cool in the summer heat. As the summer progresses, choose dresses with less fabric for daytime outings to avoid overheating, and save longer dresses for evening dinners and events. Also, it is worth mentioning that … if you're traveling to cities like Rome, where you may be touring large cathedrals, sometimes they request that women cover their shoulders and knees while Inside. I know, that Is quite old-fashioned but, just so you're not caught off guard, I thought I'd share that it's a good Idea to pack some options that are a bit longer, loose-fitting, and have even a slight frill on the shoulder to count as a sleeve.
What I'd Pack for a European Summer Vacation to the Beach
Now I know that some of these tips aren't particularly groundbreaking, but I hope they are helpful reminders nonetheless! Packing the right essentials, especially for the beach, can make all the difference in ensuring that you have a relaxing and hassle-free day spent making memories.
Sunscreen and Beach Essentials
When it comes to sunscreen, it's important to consider that buying sunscreen at your destination often comes with a significant markup, so decide in advance if you're comfortable with that or if you prefer to bring your own. Regardless, prioritize sun protection by packing sunscreen with an appropriate SPF for your needs. Don't forget to include a wide-brimmed hat to shield your face from the sun's rays. Additionally, bring a powder SPF specifically designed for the face for easy touch-ups!
Comfortable and Stylish Footwear
While stilettos may be tempting for a fashionable dinner, I can promise you that they aren't practical for European beach towns. Uneven cobblestones and staircases are common, so I highly recommend wearing wedge sandals or block heels instead, ensuring a lower height than you may typically go for. This way, you can maintain comfort and stability while exploring!
Beach-Friendly Accessories
Waterproof sandals are a must-have for boat days or other activities involving water, providing both comfort and protection. Additionally, pack a foldable beach bag to carry your essentials, such as towels, sunscreen, and a good beach read. Choose a bag that is lightweight and durable, ensuring it can withstand all the elements that come with hanging out at the beach.
Curious about even more travel tips? See this post for more about the things I always pack and use while I'm on the go! And then also be sure to check out the travel guides here on my blog. There's so much insight into different locations that I've visited over the years. Some of the posts may be old but a lot of the information is still very accurate and helpful! 
Whether you're exploring historic cities, enjoying the beaches, or both, being prepared allows you to fully take in the excitement of your vacation! Always keep in mind the importance of staying safe and protecting yourself along the way. My hope is that these tips are a helpful resource to your as you prepare for your exciting trip!
Where are you headed this summer? Let me know in the comments! xo.