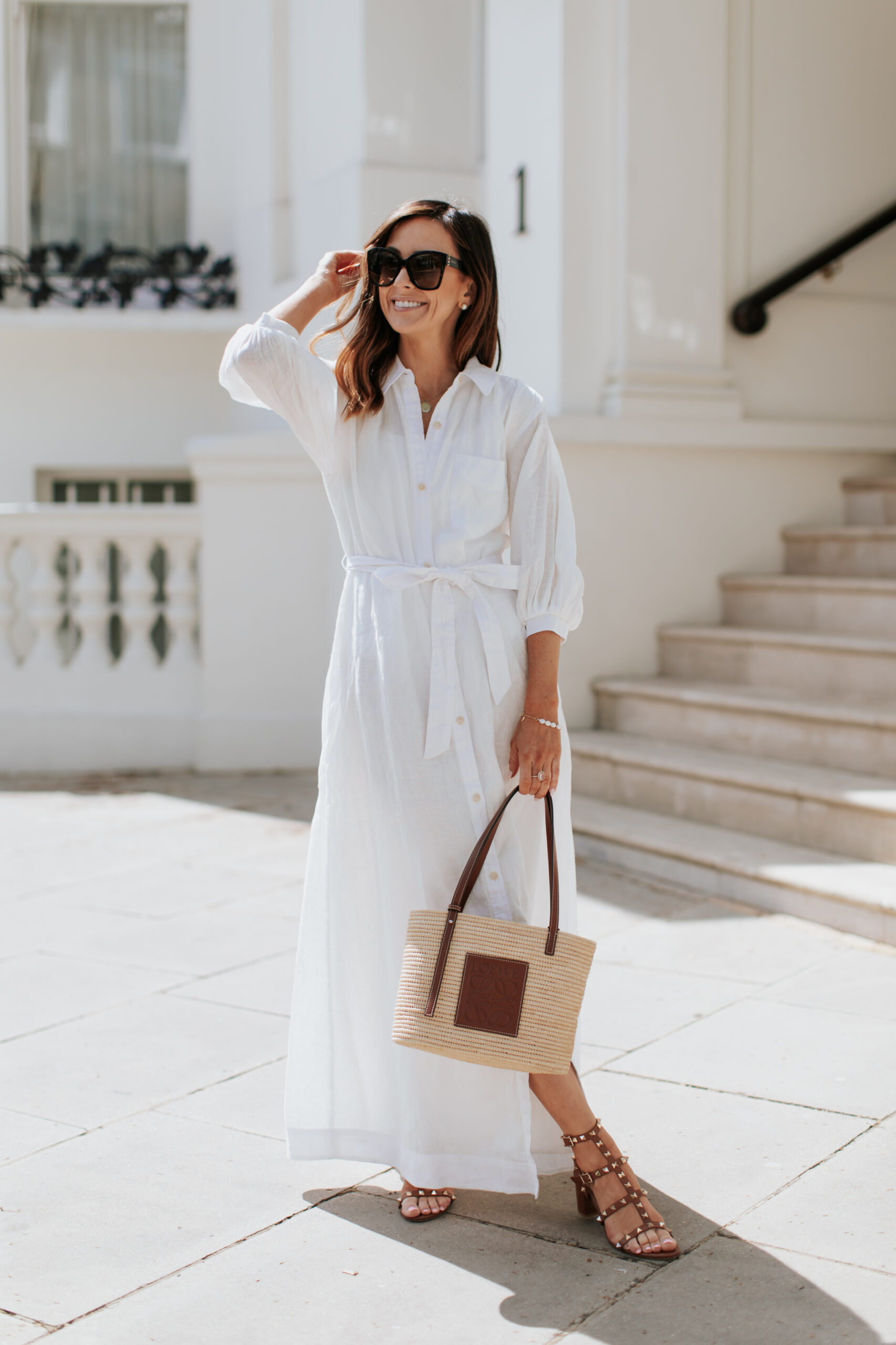 Hi friends! I hope you're having a great week so far. I've been busy getting a last-minute trip to New York City planned and dreaming up a new and exciting venture, which I can't wait to finally share with you all! But, I've noticed that since the warm weather has really hit here in the UK I have been opting for more of my rattan accessories. From earrings to shoes to bags and belts, rattan accessories can bring a touch of natural elegance to any summer outfit. With their timeless appeal, versatility, and neutral tones, these rattan pieces are a breeze to incorporate into your summer wardrobe.

Today, I'm excited to share the rattan accessories that I have my eye on for this summer with you as well as an outfit I wore recently with one of my most worn rattan accessories. Let's jump in!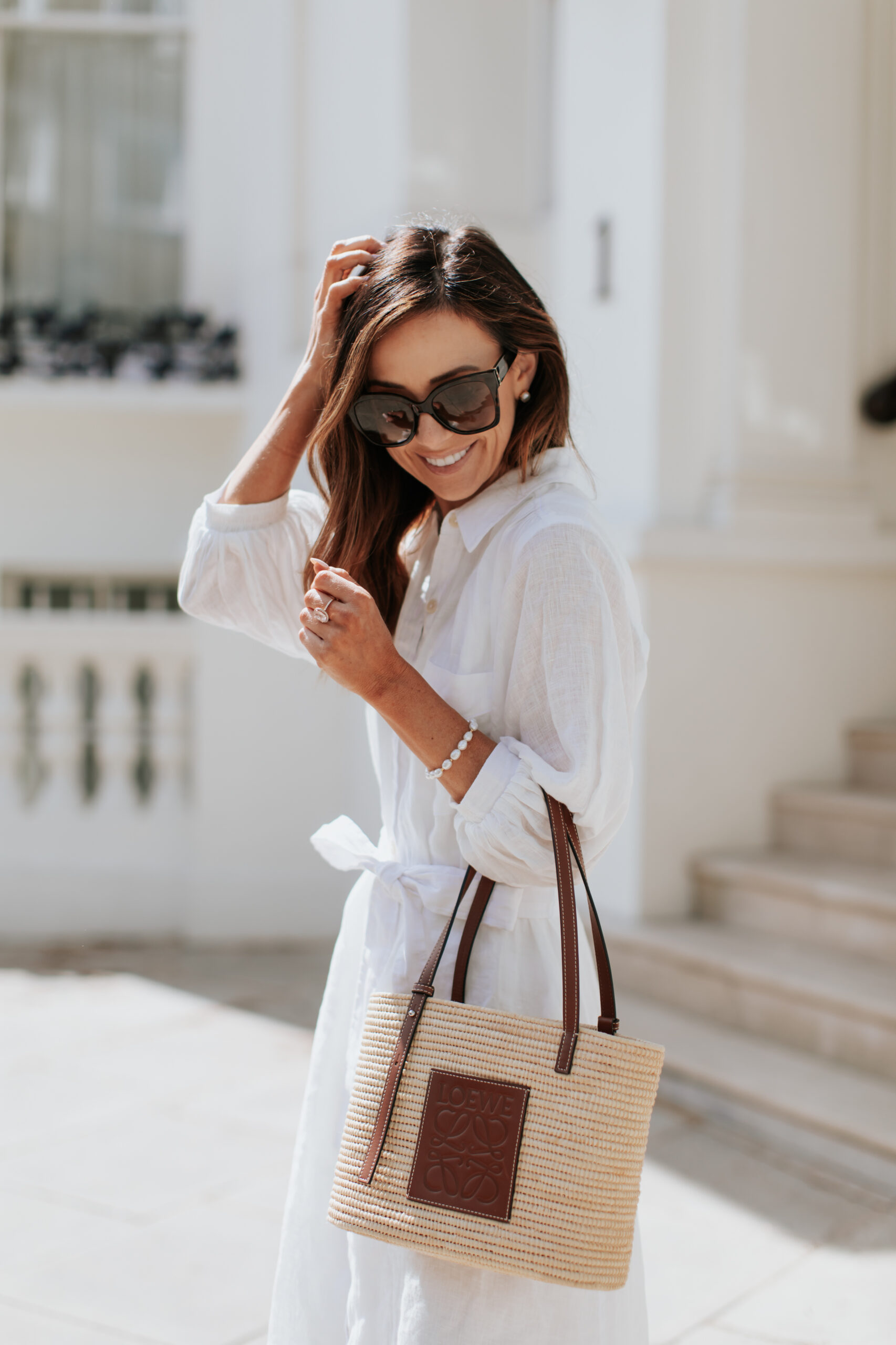 White Linen Shirt Dress Outfit
This summer I've been fully embracing the effortless style of maxi dresses, and this white linen shirt dress (UK) fits right into my summer wardrobe. For an easy but still stunning summer look, this dress is perfection. The oversized fit keeps me comfortable all day, and I love that the top-to-bottom functional button detailing allows for a customized look. The tie around the waist allows you to achieve the perfect fit as well. To elevate the look, I paired this dress with some of my favorite heeled sandals.
These Rockstud 60 leather heels (UK) stand the test of time and have become a summer wardrobe staple for me. To finish off the look I added the perfect summer touch, a woven raffia basket bag (UK). Not only does this bag carry all of my essentials with ease, but it also ties the look of both the dress and the heels together. Because I've found my Loewe bag to be such a good investment, I have my eyes on another one already. This Loewe woven raffia shoulder bag might just be the next one I grab!
For a few cherries on top of this outfit, I added these square sunglasses, this pearl beaded bracelet, these crystal stud earrings, and this classic square halo ring. Find me in this outfit on repeat throughout the summer months!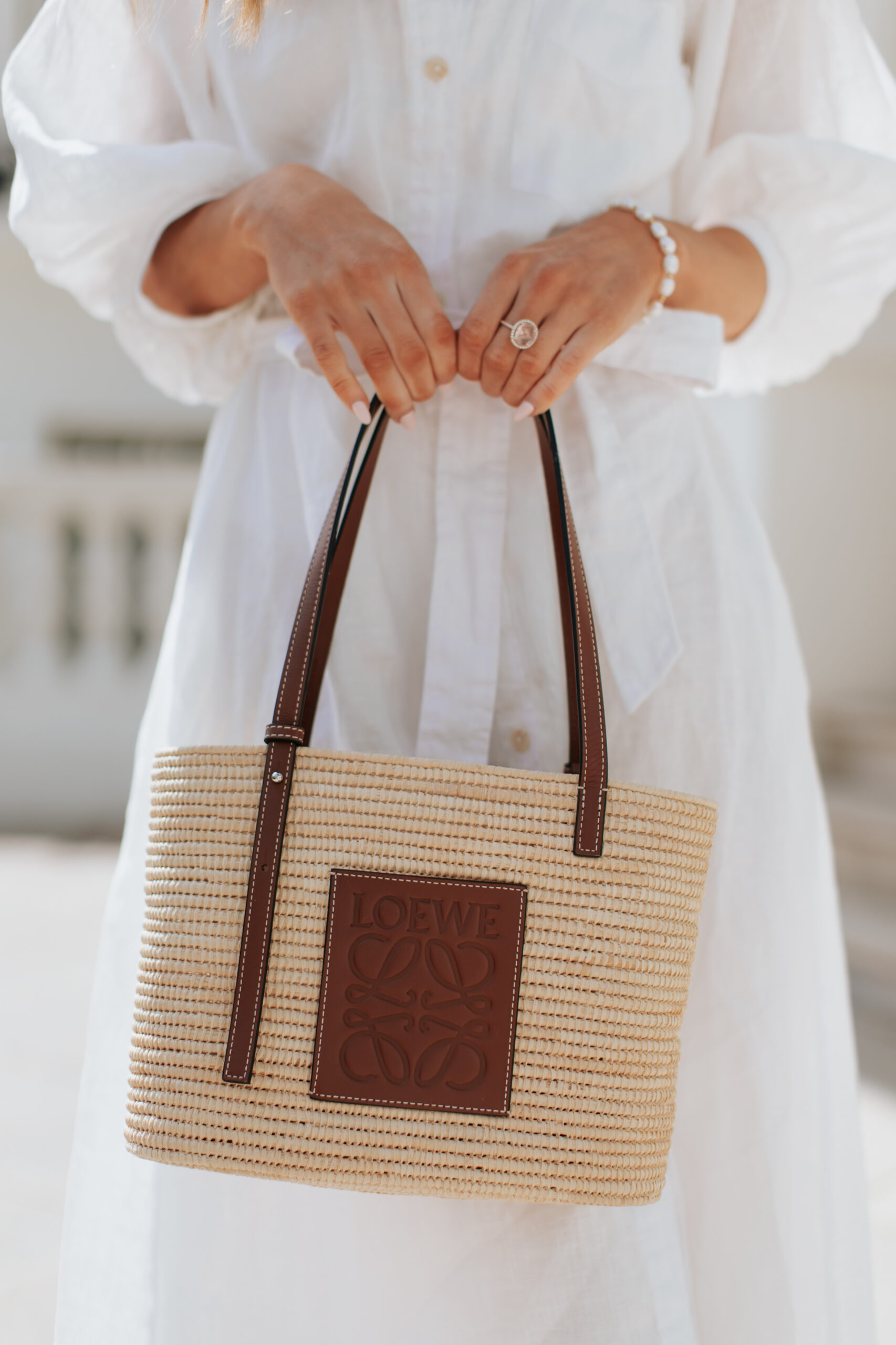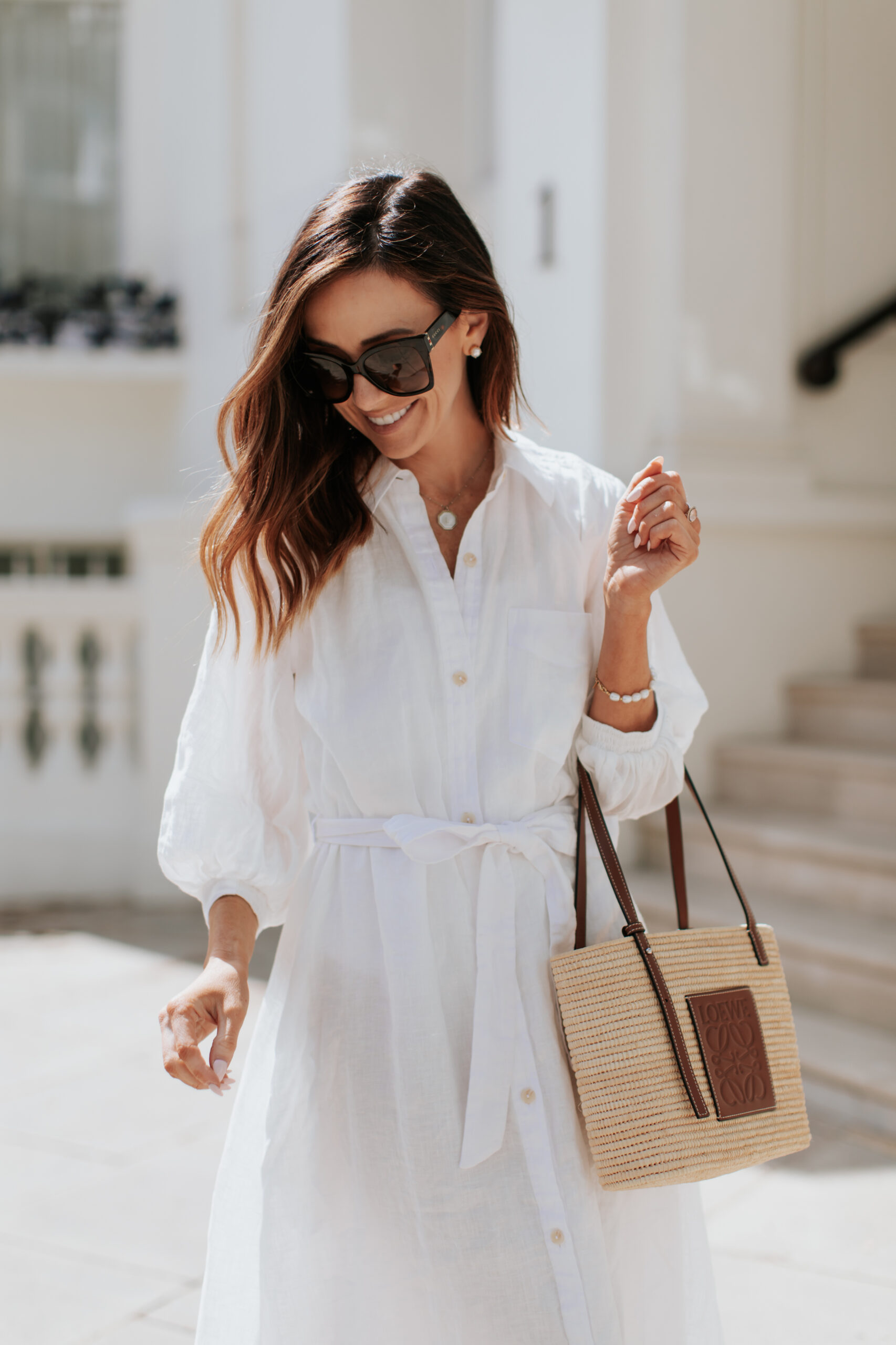 Rattan Accessories I'm Eyeing For Summer
For any summer look, you can't beat the addition of a timeless, classic rattan accessory to finish off any outfit. Incorporate a little rattan through different elements of your outfit like jewelry, bags, and shoes to add the perfect touch of summer. I hope that this roundup of rattan accessories for the summer inspires you to dive head-first into accessorizing your summer wardrobe with the perfect touches of rattan!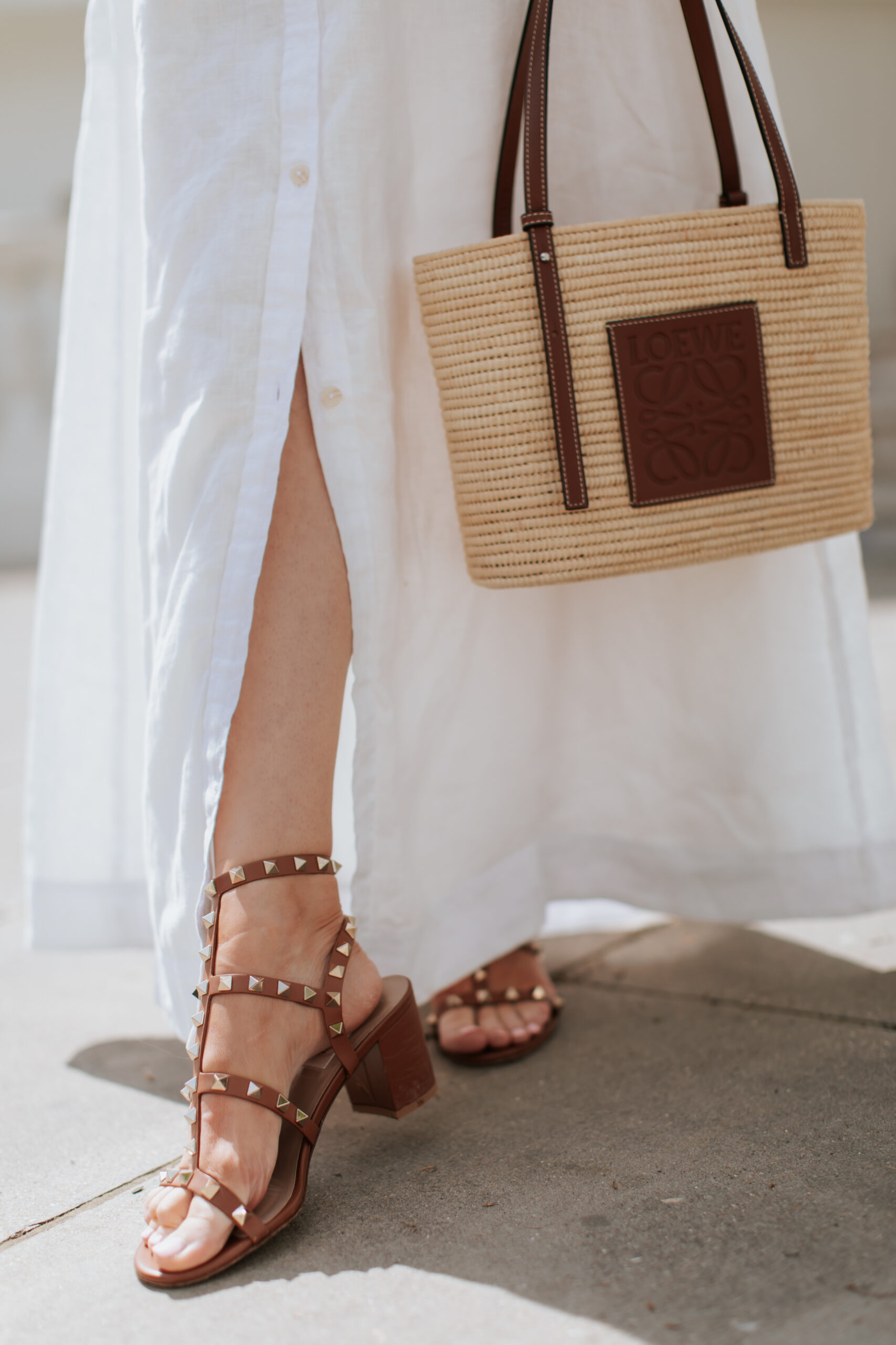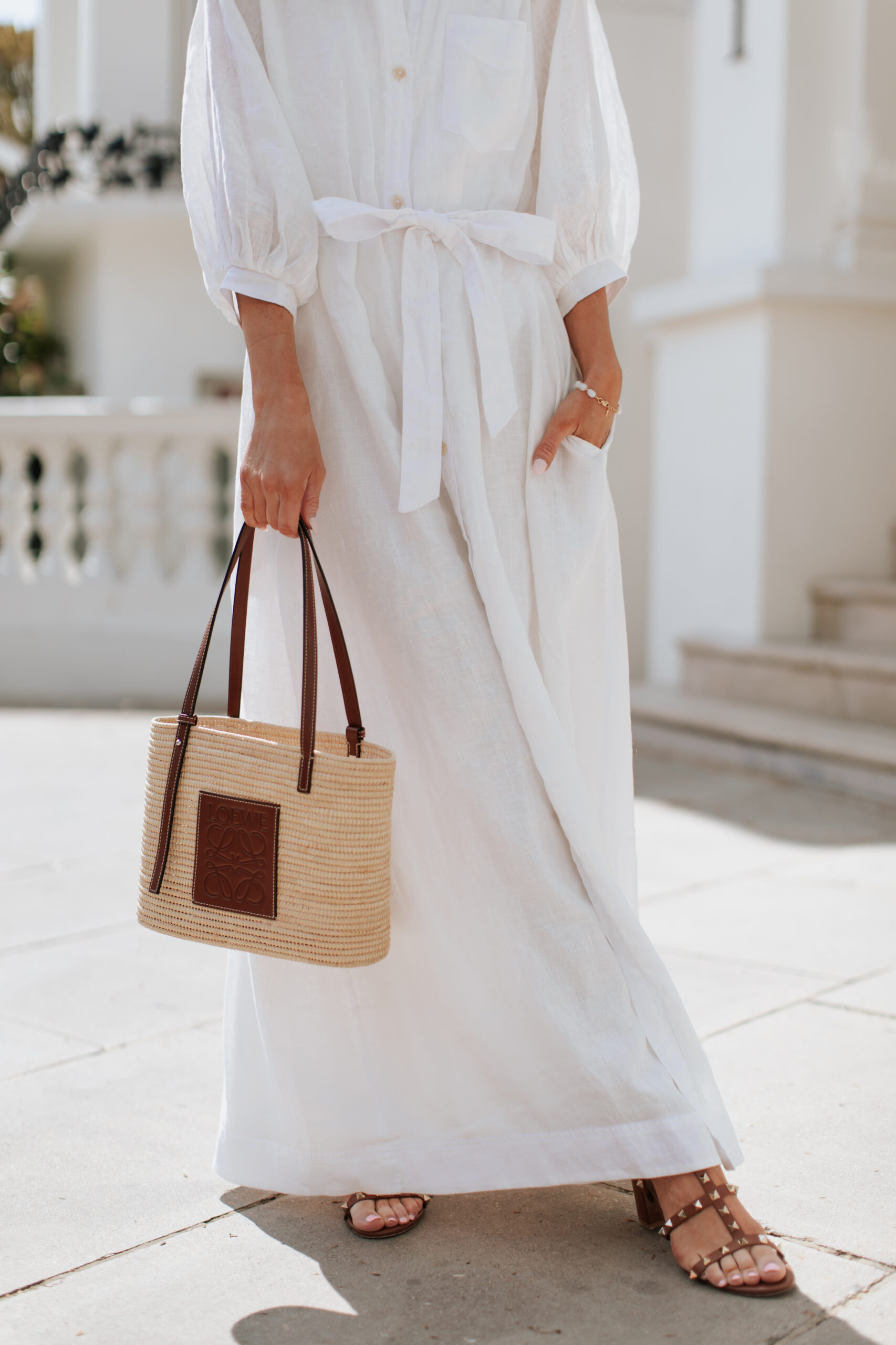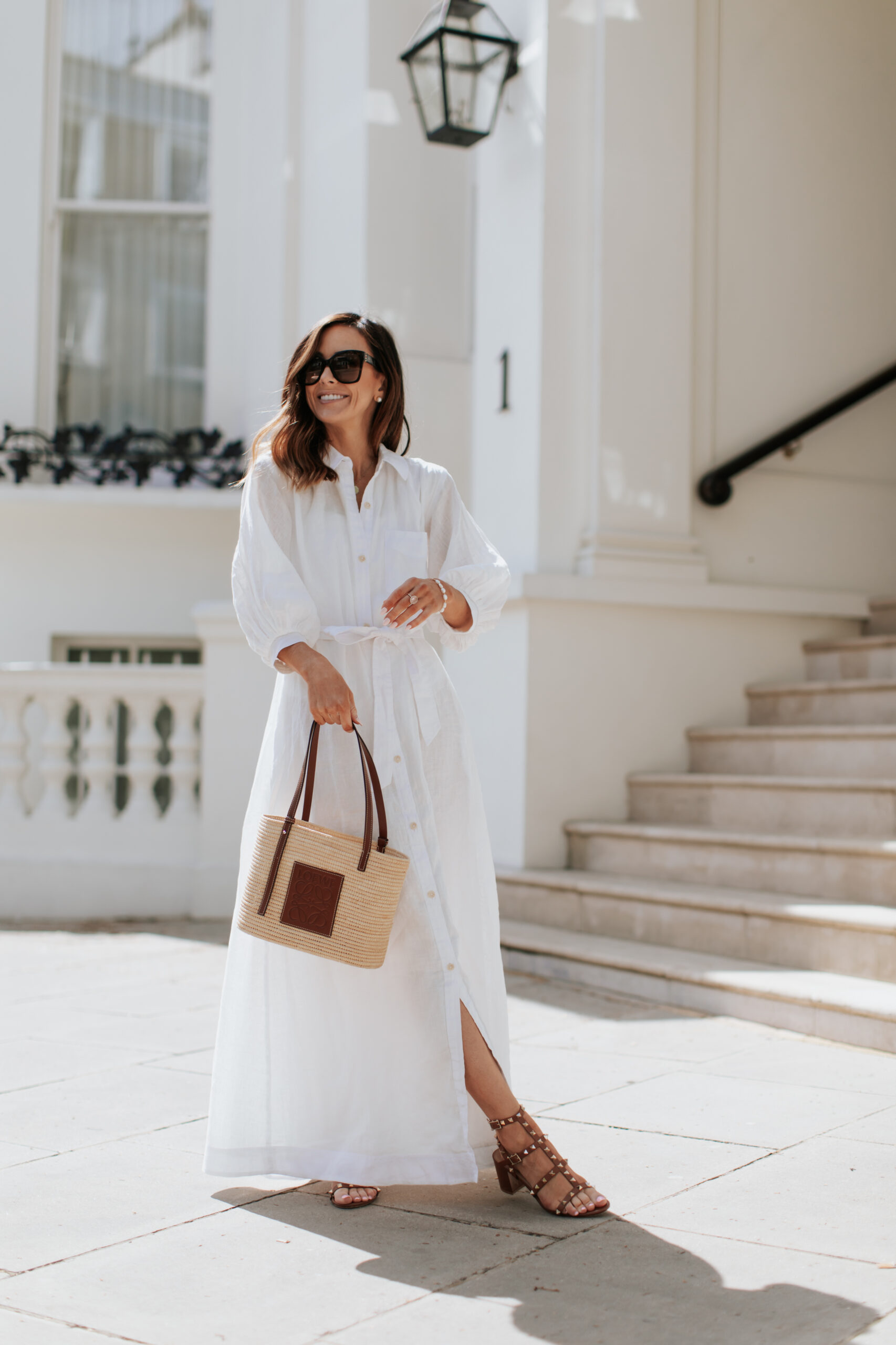 For even more of what pieces I have my eye on this summer, see this post!
Which rattan accessories for summer do you have your eye on? Let me know in the comments! xo.