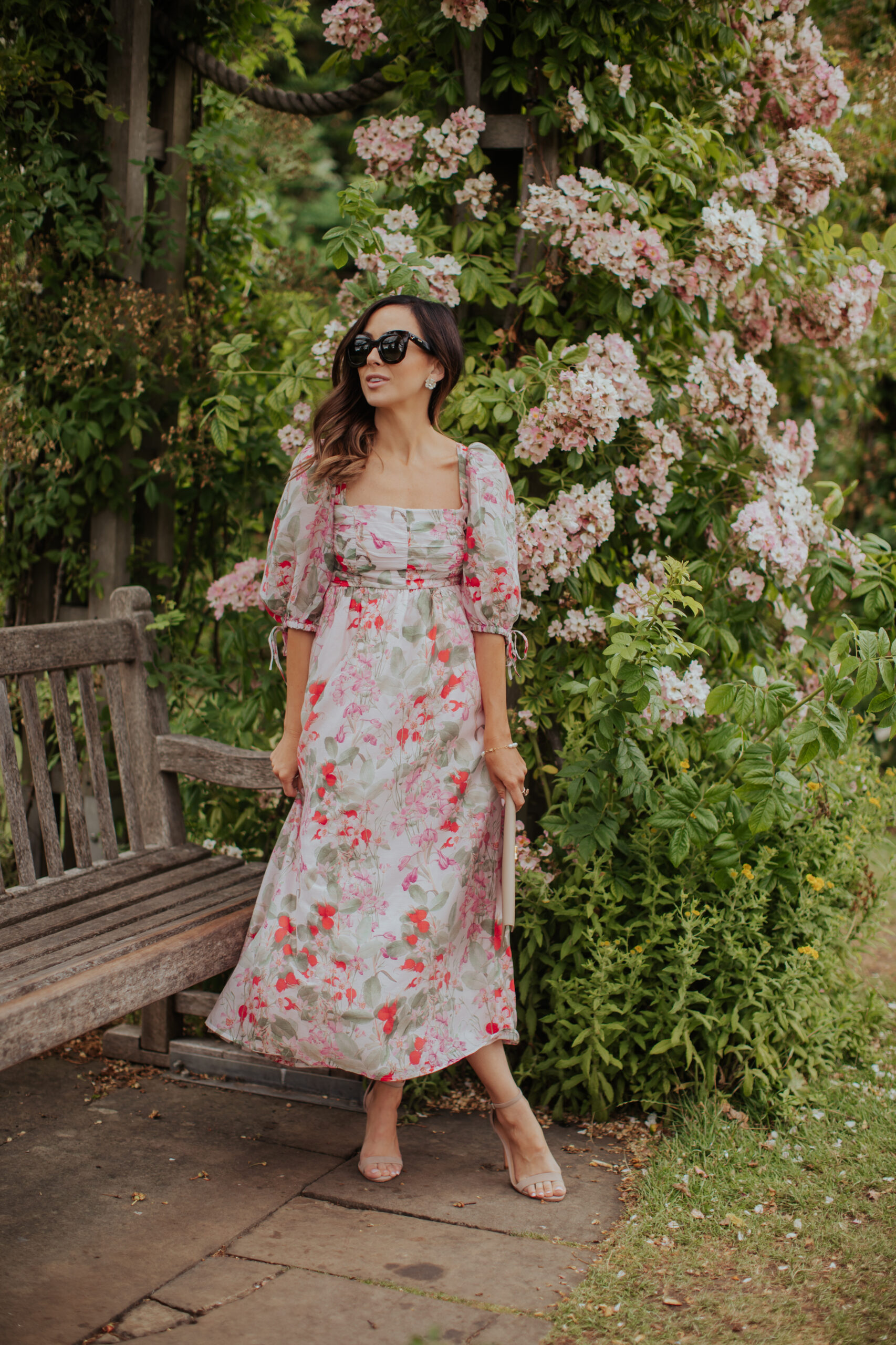 Hi friends! Do you have your eyes on any dresses for the upcoming transitional season? I'm not sure if you've noticed this about me [wink] but I'm low-key always on the lookout for dresses, no matter what season it is, or what I have [or don't have] on the calendar! To me, dresses can be so stunning and yet, so effortless, all at the same time. The truth is, no matter if you're wearing a casual dress or an elevated dress, it still took you the same amount of time (seconds) to put it on. And then, it probably didn't take you much longer to style it. Once you have the anchor piece of your outfit picked out – a gorgeous dress – picking shoes, a bag, earrings, and other accessories usually falls into place pretty seamlessly. Can you tell I love dresses?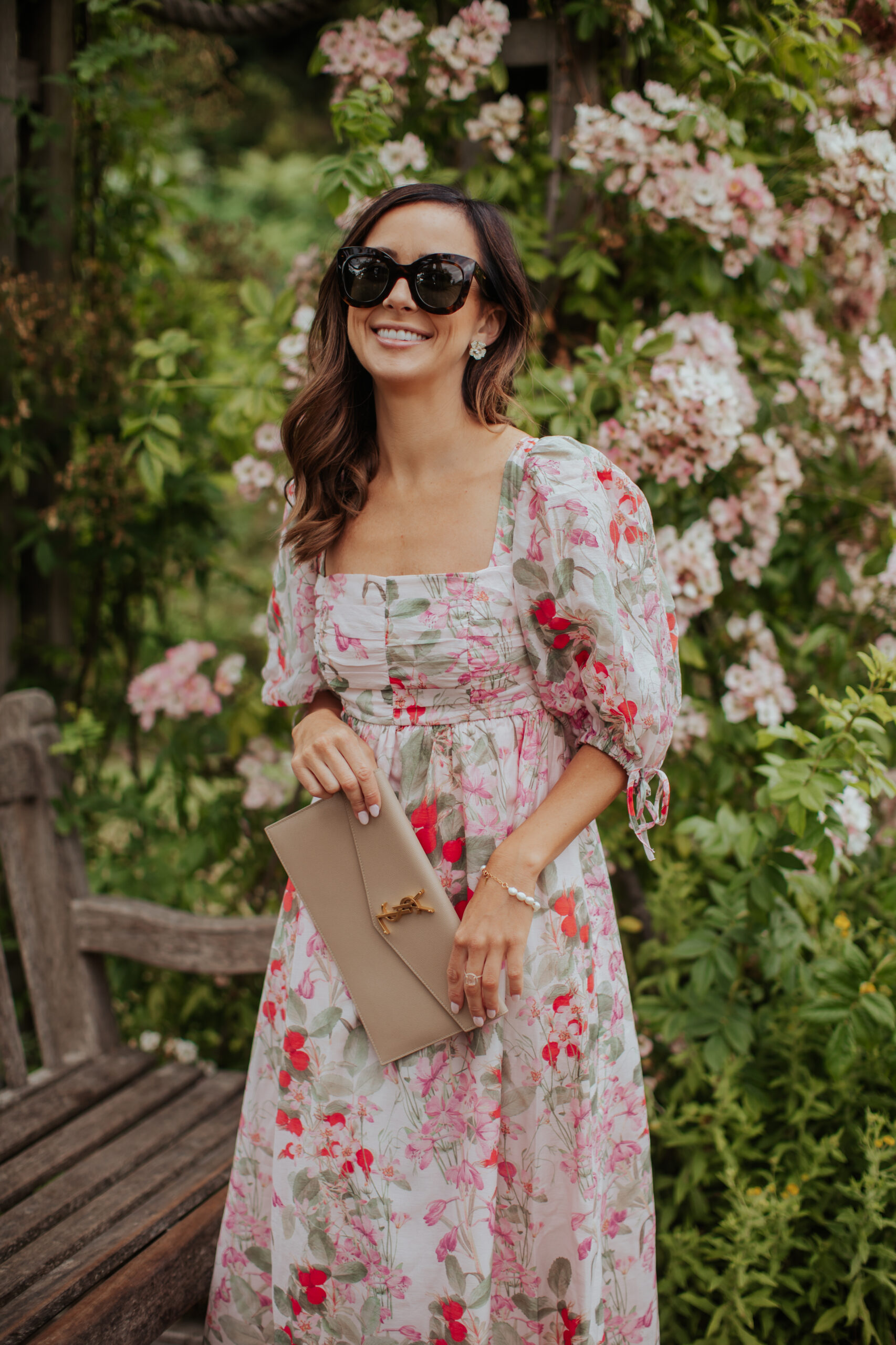 Speaking of – the dress I'm wearing here is one that I've fallen in love with ever since I purchased it. However, I wasn't the only one! I'm sad to report that it's almost completely sold out. There are only a couple of sizes left. But, don't fret! I've done some scouring for you as I know you're also always on the hunt for a nice dress for something you have coming up. These are perfect for a late summer or early fall special occasion. Whether you're a bride, a mom-to-be, or a wedding guest this season, today I've pulled some of the best dresses I've found. So, let's take a look!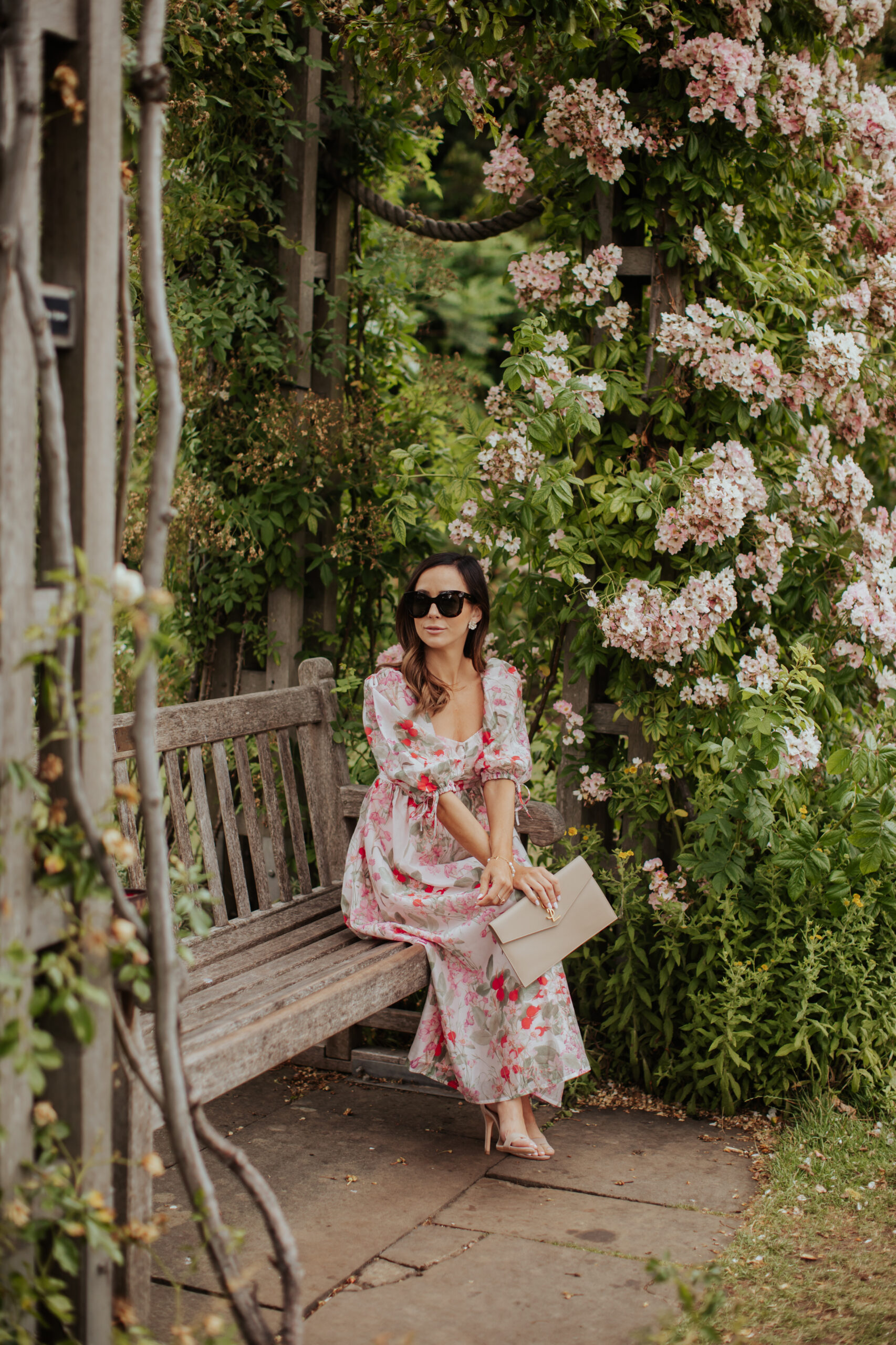 Cute Dresses For Late Summer & Early Fall Occasions

This blue and white floral linen midi dress would be a stunning addition to any wardrobe. Although this dress is very in style at the moment, it's also a classic piece that would certainly age well in your closet. It's a fit-and-flare silhouette, with pockets, meaning that it will be comfortable as well.
A tie shoulder midi dress like this one is a versatile investment for the summer to fall transition. This dress would be perfect for a summer dinner date, a vacation, or anything outside in the warm weather. The tie shoulder straps make it adjustable so that you can achieve the perfect fit, and the flowing nature of the dress is sure to keep you cool all day.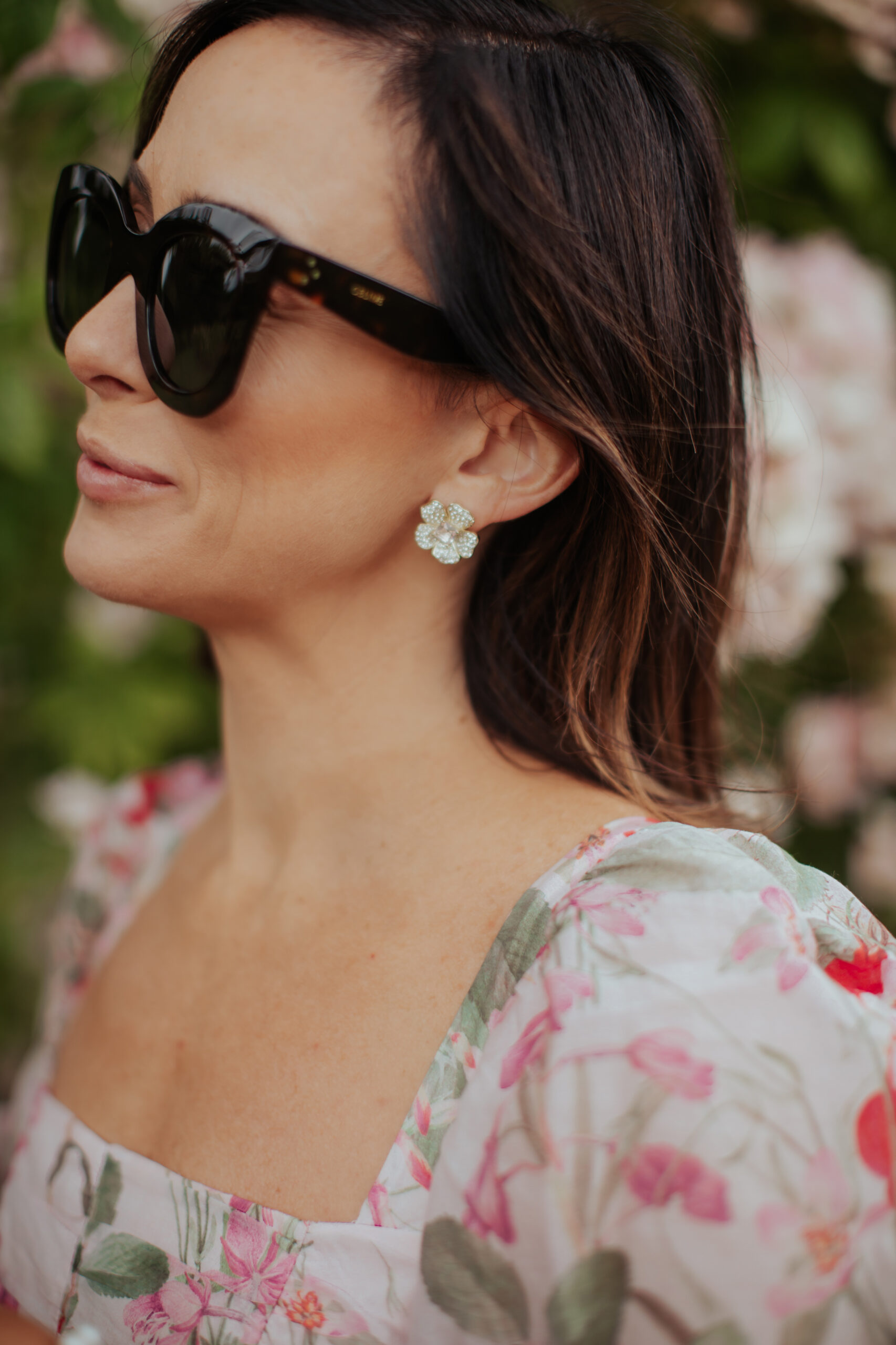 For an elevated event, this one-shoulder tiered dress is a gorgeous option. The green floral print on this dress makes it really unique, and the shape and details on this dress also add visual interest. This dress would be perfect for an outdoor late summer or early fall wedding. For even more wedding dress guest inspiration for summer, see this post!
Well, that about does it! My hope is that this collection of dresses inspires your late summer and early fall dress shopping so that you can step out in confidence for all of the events that the season has in store for you.
Which dress is your favorite from this round up? Let me know in the comments! xo.