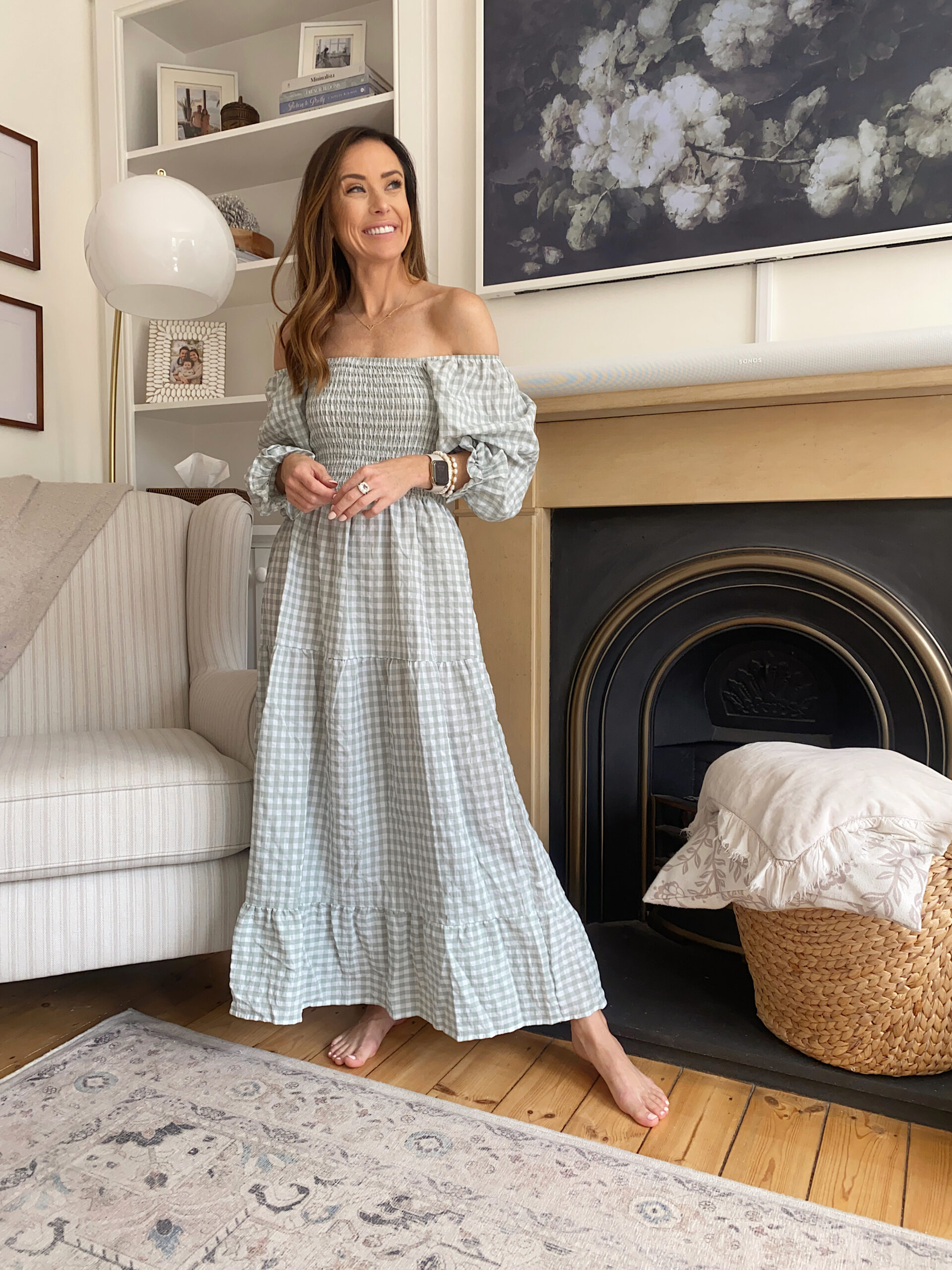 Hi friends! How was your weekend? We had such a good one! We had a picnic planned with a bunch of our friends in London on Saturday but the rain pushed us to pivot and convene in a pub, which ended up being great. It was so good to see everyone. We're not all able to get together very often and some people have moved to other parts of the world but, we happened to all be in or around London this summer to reconnect. It was so good for the soul! We also had John's sister, Kelly, visiting us so that we could spoil her with her birthday present, so we got to do that yesterday. I was also able to welcome my good guy friend from college, Jordan, and his wife, Katie, to Windsor. It's wild how small the world can be sometimes. I never, ever would have guessed that we'd live down the street from each other across the world from the city that we both grew up. Our little community in Windsor is growing, which is so nice!

Anyway! I am kicking off a new weekly series here on the blog, which I'm hoping you enjoy! Each week, you'll get seven new outfit ideas to get you through the week. This will come from the monthly lookbook [all of today's are from the August Lookbook, which you can get as an email subscriber] and then, in time, we'll pull in some additional looks, as well. As I move into a new phase of my business, which I'll be launching and sharing more about next week, I may not be able to do as many outfit posts here on the blog as I used to so, this is a way to still provide you with valuable, helpful outfit assistance without me needing to actually purchase everything and have photos of me in them. I'm not abandoning outfit posts completely so, don't worry. This is just so I'm able to offer more as the outfit posts will lessen a bit.
Alright, so let's get stared! Here are this weeks' outfits to inspire you for the week, plus the one you see above, which is what I'm wearing as I type this! Enjoy!
Seven Outfits To Wear This Week
Outfit One

This cashmere patch-pocket cardigan sweater is the perfect transitional piece for summer to fall. The rich hazelnut color of this cardigan would pair well with denim, blue or white, as the weather starts to cool down.
Outfit Two

If you have an upcoming formal event, such as a wedding or a shower, this floral dress with a smocked waist is a stunning option. Pairing this dress with nude slingback heeled sandals is a great way to elevate the look while still complimenting and not overpowering the floral print.
Outfit Three

For a day when you might be out and about but want to stay cool, this outfit with a ruffle trim button-up top paired with pleated chino shorts is an effortless way to look refined while staying comfortable.
Outfit Four

This white linen midi dress for summer is not only stunning, but it can also offer so much versatility to your wardrobe for the fall as well. Paired it with this sand-colored box clutch purse to add the perfect hint of summer.
Outfit Five

It's not often that I would pair a rattan accessory with another rattan-style accessory. However, this wicker clutch purse and these raffia heels are a match made in heaven!
Outfit Six

The classics are the classics for a reason, right? This look is timeless, and adding pieces to your closet such as an oversized button-up shirt to wear with the perfect pair of white denim is worth the investment. This look isn't growing old anytime soon!
Outfit Seven

To achieve an elevated, yet comfortable look, this outfit is for you. This polo dress is adorable, and I also see it being a really great base piece to build several outfits with. To keep it comfortable, add this pair of trusted loafers.
Alright, that about does it! My hope is that these outfit ideas inspire you to keep up your style game no matter what life, or the weather, throws your way. And for even more inspiration, don't miss the August Lookbook!
Which outfit idea is your favorite from this list? Let me know in the comments! xo.