Hi friends! Although many of us are experiencing the warmest time of the year, summer is already winding down and we're approaching a change in season. I don't know about you, but for me, this summer went by super fast! Soaking up the sun these past few months has been really nice, but I'm excited about everything the upcoming seasons have in store. As we start looking ahead to a transitional season, today I wanted to highlight what's on my radar this month.
But before we do just that, I'm also excited to share more of the details on this adorable romper outfit I've styled for the end of the summer season. So, let's jump in!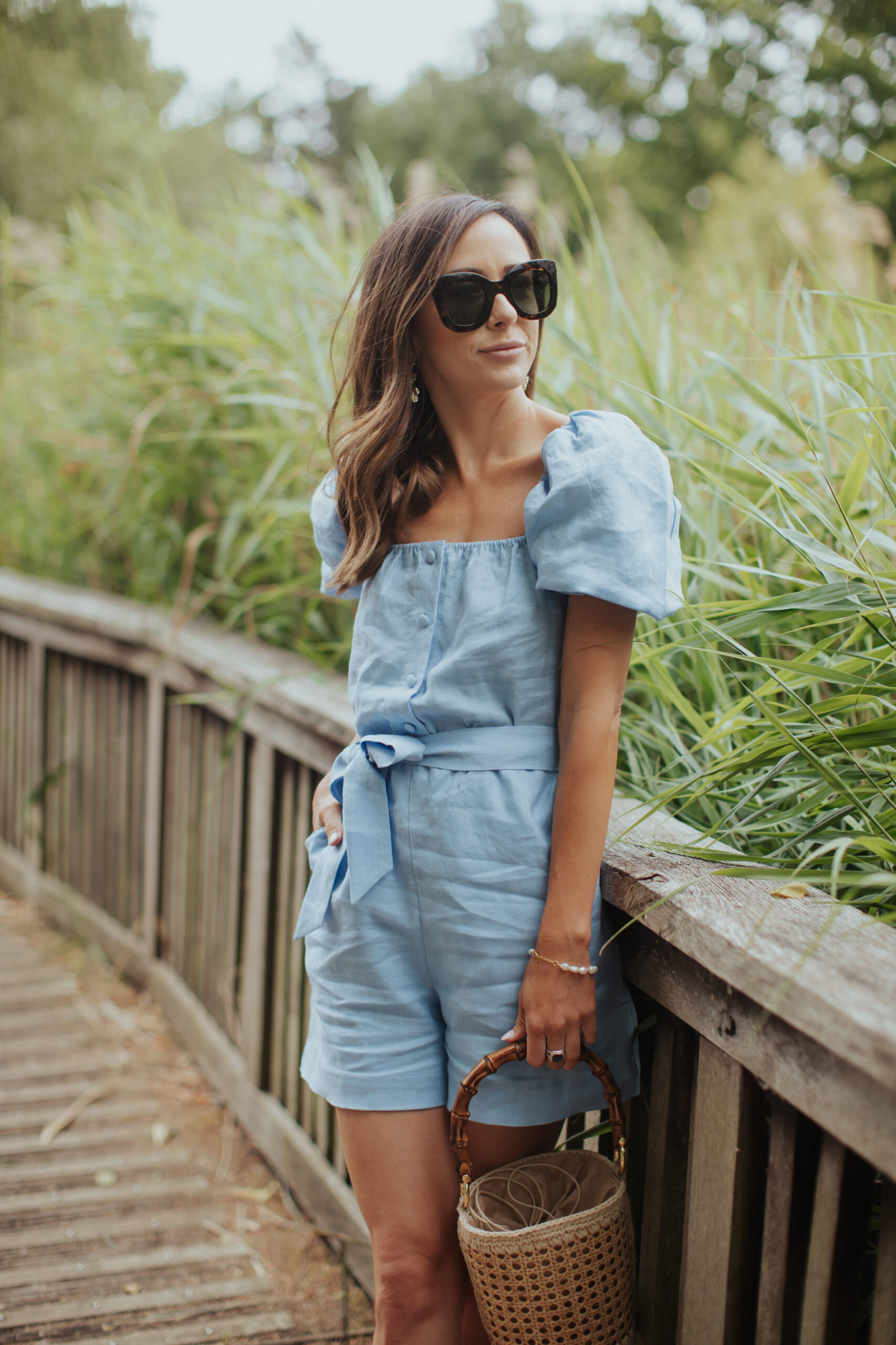 Square Neck Puff Sleeve Romper Outfit
This square neck puff sleeve romper checked so many of my boxes when I first came across it, so I decided that I had to grab it. When it comes to rompers, the fit can be all over the place. Sometimes they're too short, too long, the sleeves don't fit right, and the list can go on and on. But the details on the romper caught my attention, and I'm happy to report that it was a great purchase! The puff sleeves paired with the square neck give this romper a really flattering look. I adore the covered buttons at the top and the tie detail around the waist. This romper also has great length to it and overall fits really comfortably throughout. However, there's only one bummer about this romper to share – I've noticed that it's currently sold out. The good news is that I found a similar dress option from the same retailer that has so many of the same details I love about the romper.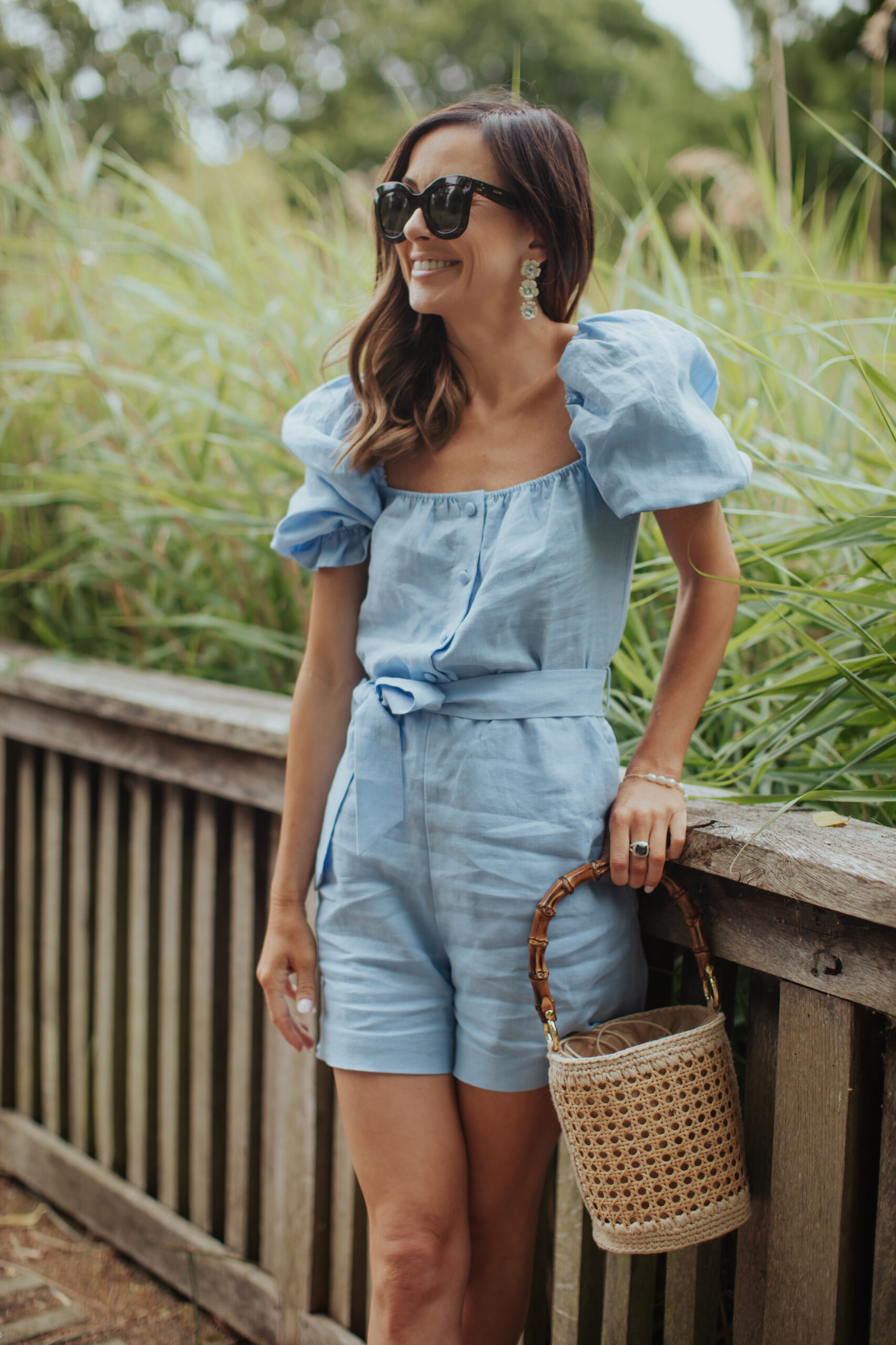 To elevate the outfit, I added this pair of heeled sandals with a rattan look to them to compliment the summer appeal of the romper. These heeled sandals have some height to them with a 4″ heel, but I still find them to be comfortable. Plus, they're currently on sale!
Speaking of rattan, I also added this woven bucket bag to really capitalize on the textured elements. To accessorize, I added this pair of stunning Nicola Bathie flower drop earrings, this simple yet delicate pearl beaded bracelet, and one of my long-time favorite pieces – this David Yurman ring. I also grabbed a very trusty pair of Celine sunglasses that I have had my eye on for years, all thanks to the Nordstrom Anniversary Sale!

What's On My Radar This Month
When I take a step back and look at what's on my radar this month, I can tell that a transitional season is on the horizon! From new and improved coatigans and sweater jackets to white eyelet dresses, athleisure dresses, and woven tote bags, this list shows the true in-between feelings of all my online shopping carts and wish lists. I'm not alone, right?
To highlight a couple of the items I have my eye on, I wanted to start with the mary jane style flats. I'm seeing them everywhere and, for me, I feel like they are going to be a style I really embrace. I love that, while they're 'trending', they have a very classic style that I can wear with a lot of my wardrobe already. That's the key to investing in trends. It should be classic, timeless and not be something you need to buy even more stuff to make work for your style. This pair also comes in several different colors. They're so cute! Let me know if you'd like me to do a round-up of this type of shoe in the comments below.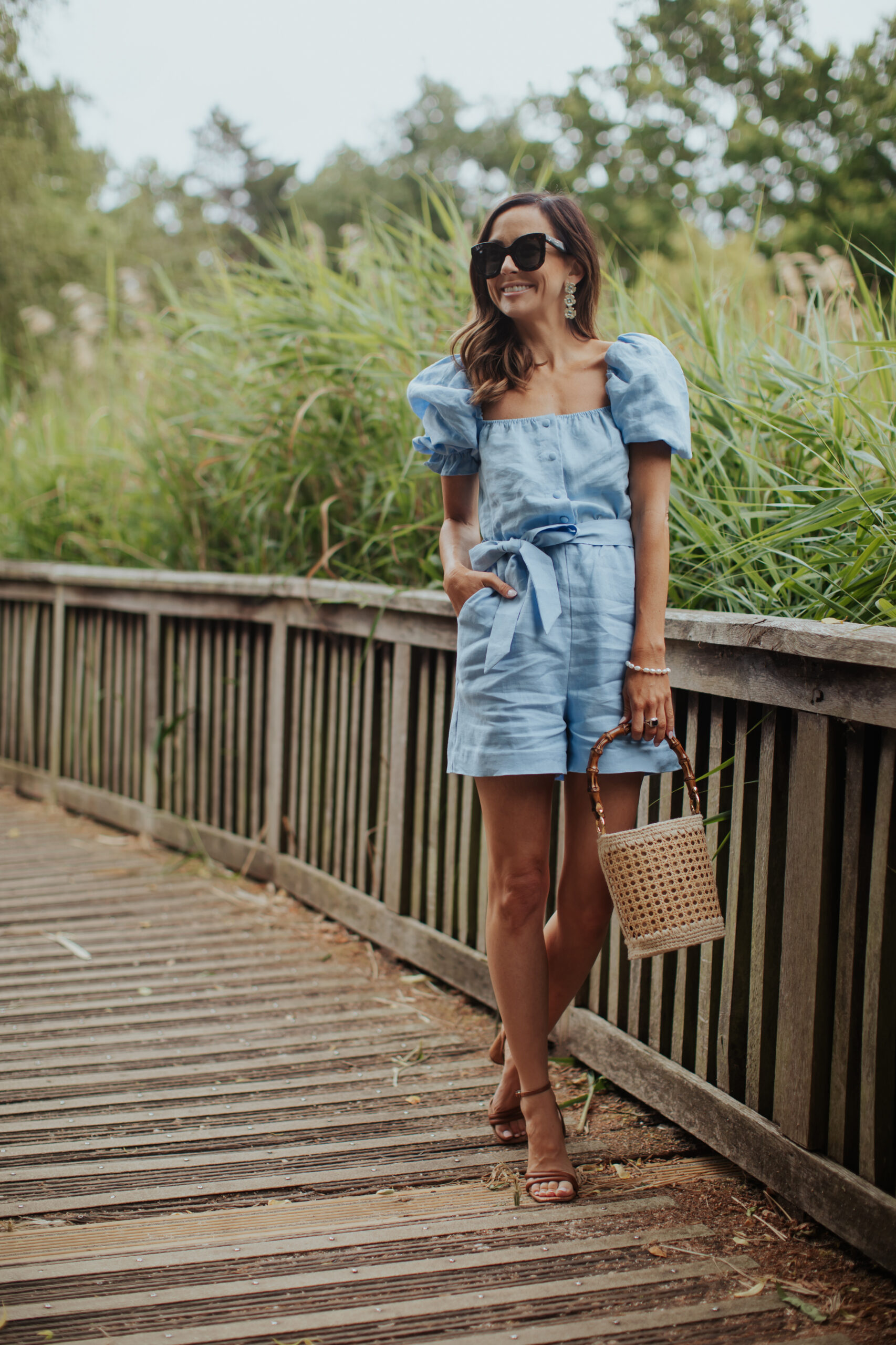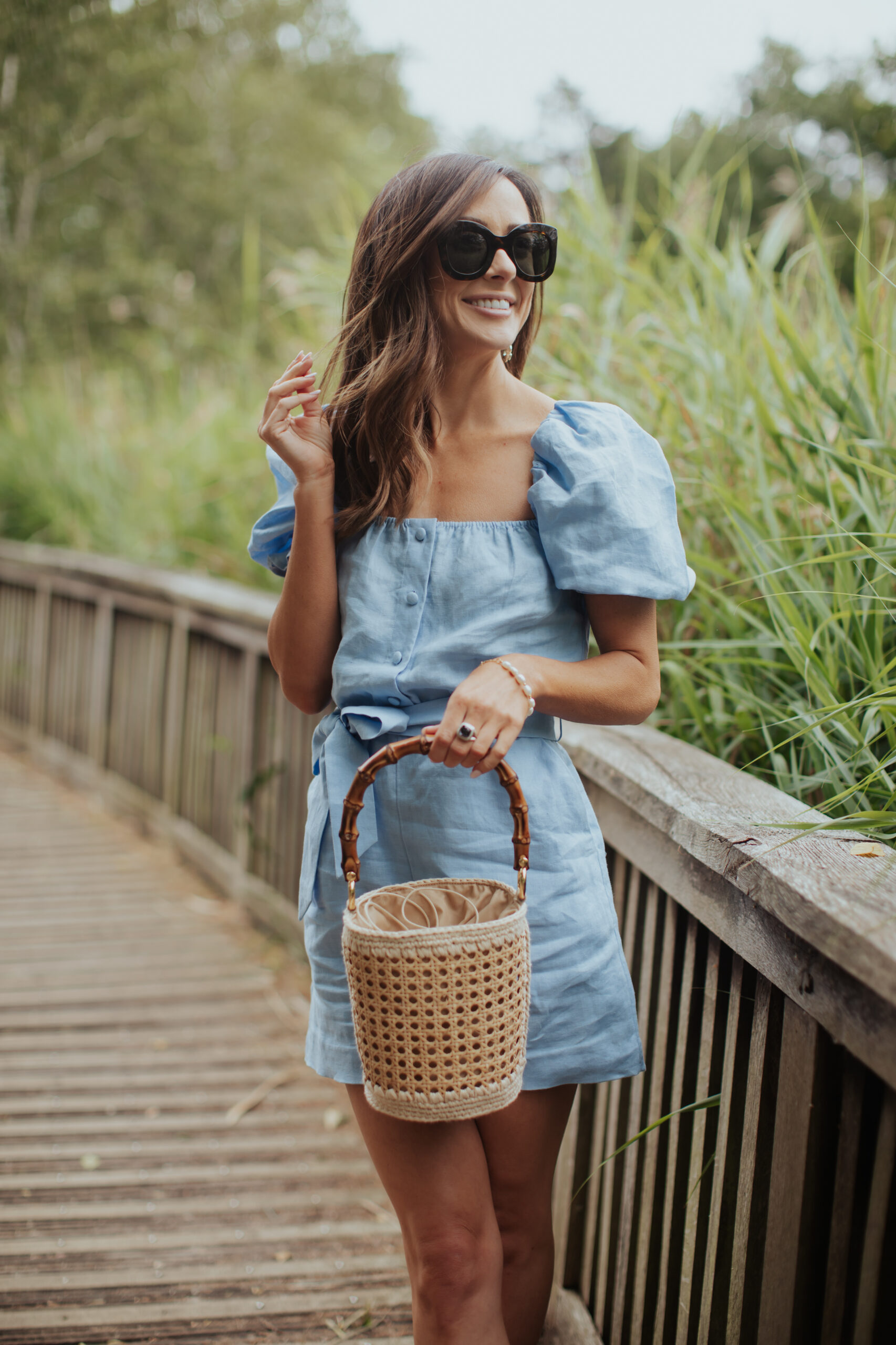 Mango has released their new coatigan styles, and I'm so here for it. In my experience, they always seem to sell out. So, if you have your eyes on any of them, I highly recommend grabbing them before it's too late! I grabbed the light beige / grey color and the hunter green.
I don't know about you, but I'm always on the hunt for tops to wear underneath sweaters and cardigans. You know what I'm talking about, right? Tops that aren't too bulky and don't have too much of a "summer" look to them. Well, now you can tell just how picky I am, but it's true! Sometimes, searching for the perfect tops to fit underneath all of the fall and winter outwear is a challenge, but I already have my eye on this ruffle neck top, and I'm keeping my eye out for more. Last year I found a few that I really love, and I shared more about them in this post.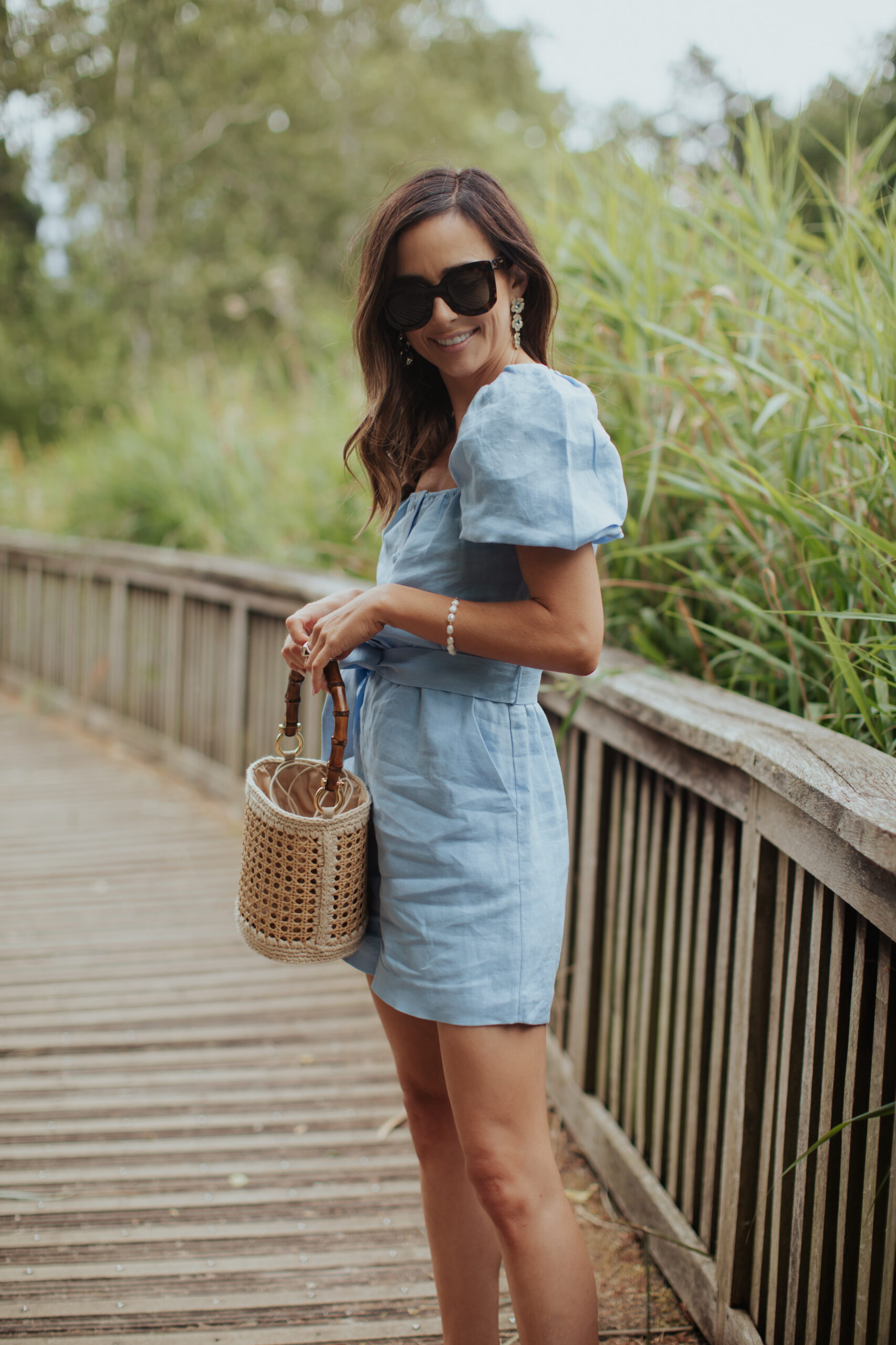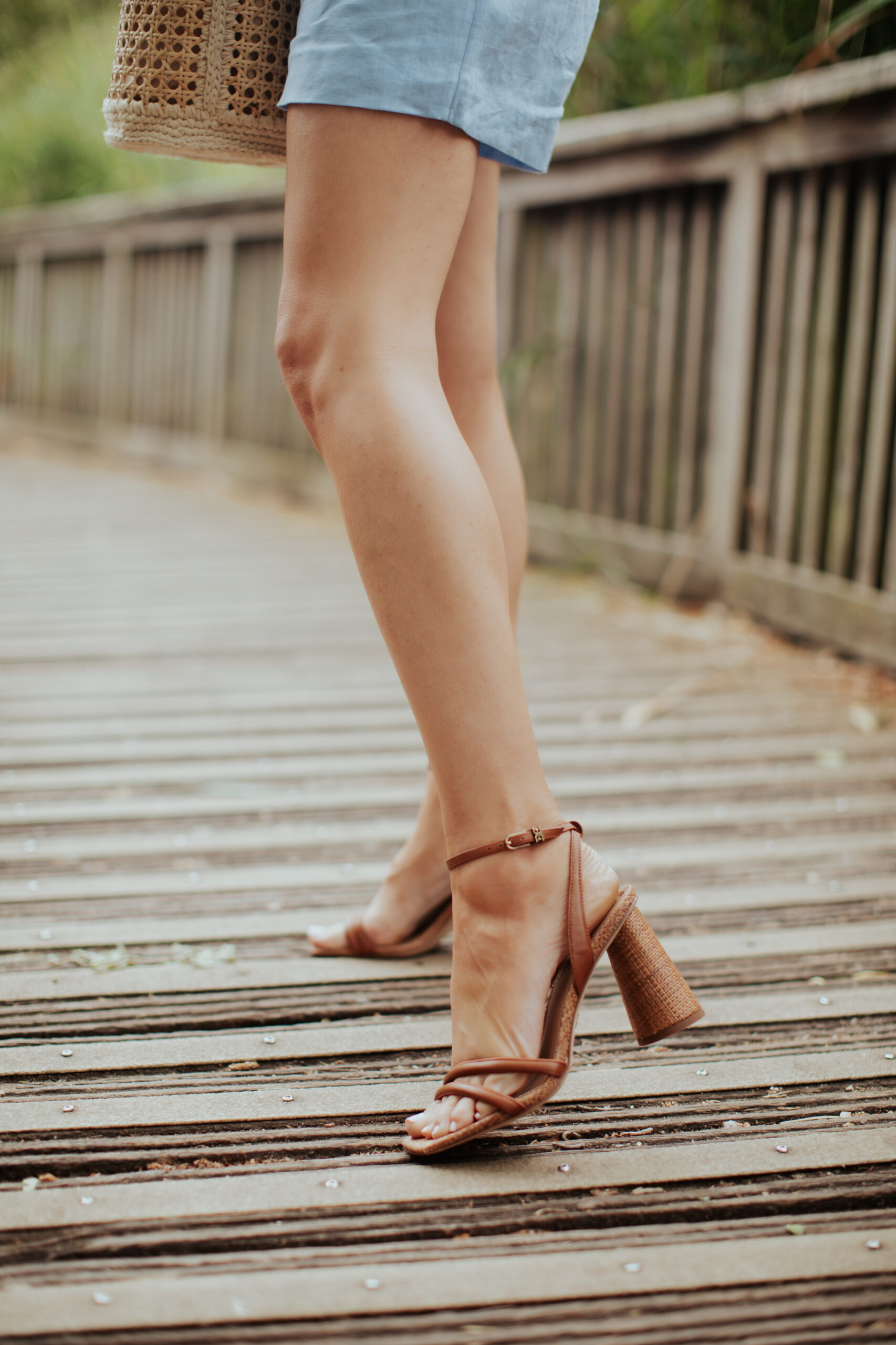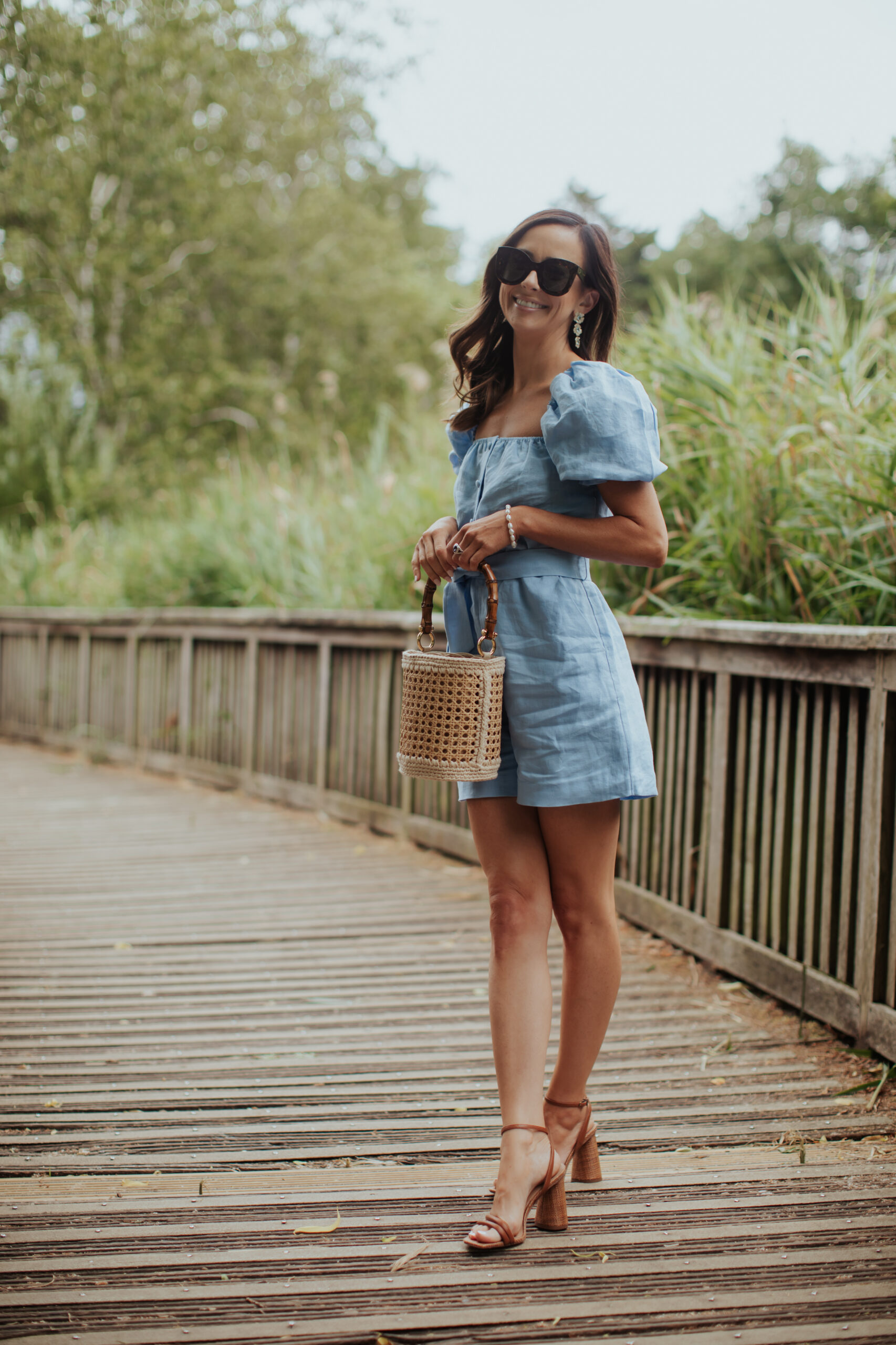 For more of what I loved throughout the summer, see this post!
What's on your radar for the upcoming seasonal transition? Let me know in the comments! xo.