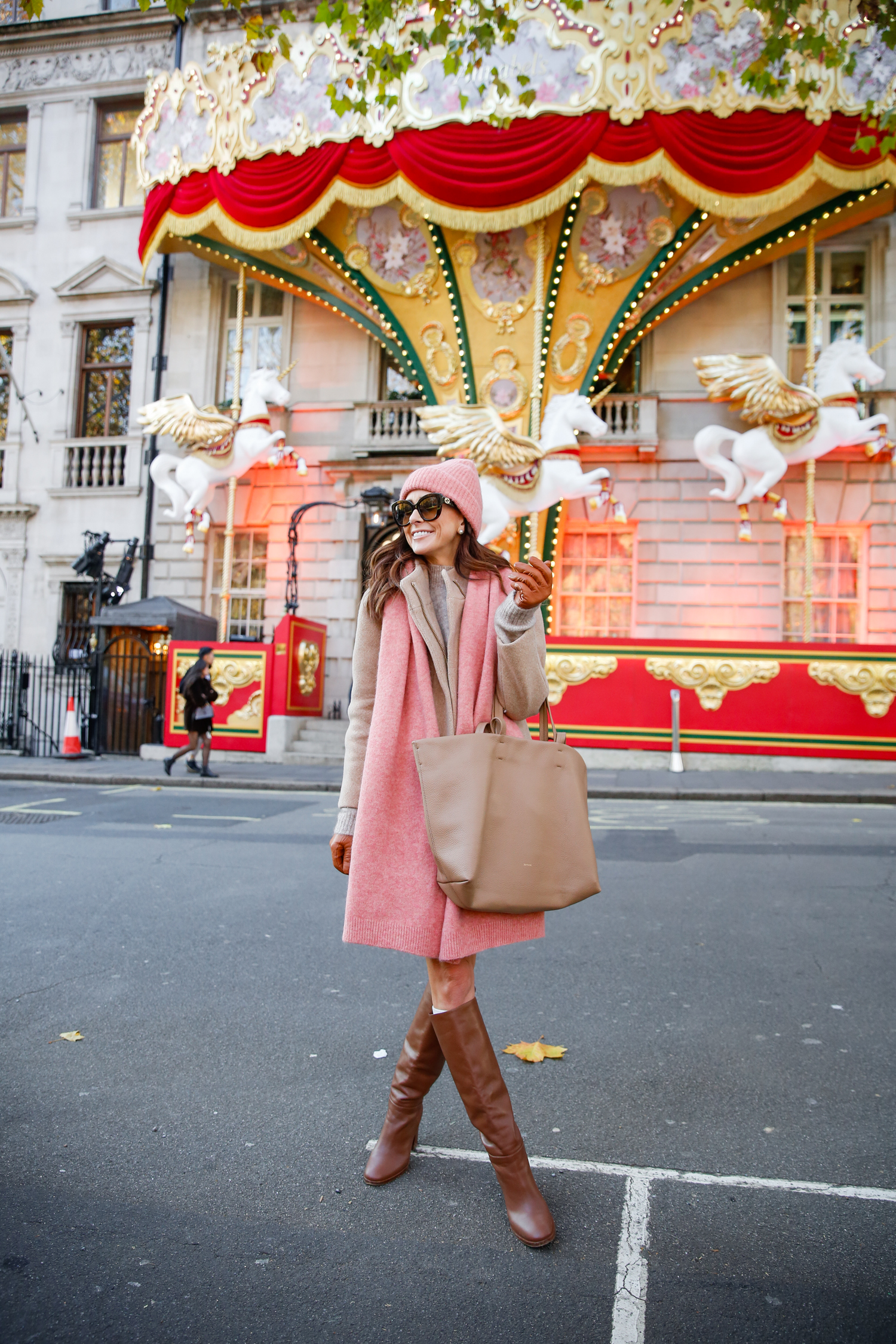 Hello, loves! It's finally the week of Christmas! Today, I'm sharing some last minute gifts that you could grab for the friends and family members you might still be shopping for. Does anyone else feel like the month of December always goes by too quick? For me, it went by so fast this year. So, this week, I'm going to be soaking up every last minute of this sweet holiday season.
I also have a super cute outfit that would be cute to sport during these colder Winter months. This look is one I've been itching to share with you because it's comfortable, easy, and still classic.
Alright, let's jump in and cover the outfit first!
Wool Cocoon Coat
The name of this coat alone describes it quite well. I've found that it's truly like a cocoon in the best way! I've shared it so many times at this point so, this might be me sounding like a broken record but, it's an absolute staple for me. And, it's currently on sale!
Sweater Dress
The exact sweater dress I'm wearing here is currently unavailable in quite a few sizes, but I've found a very similar option that I love. This mock neck sweater dress fits easy and the fabric is a super soft yarn fabric. The all-over ribbed detail also elevates the look.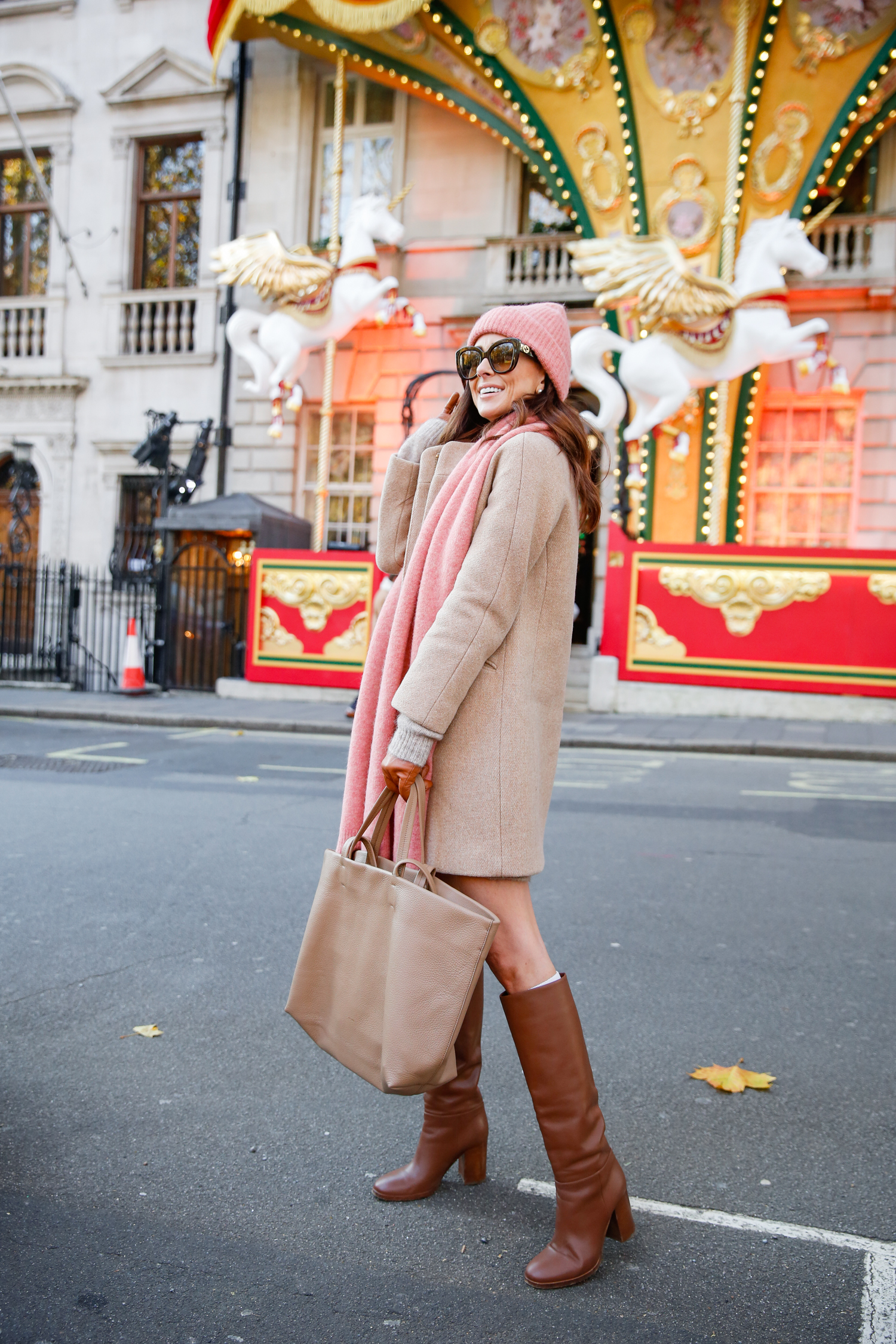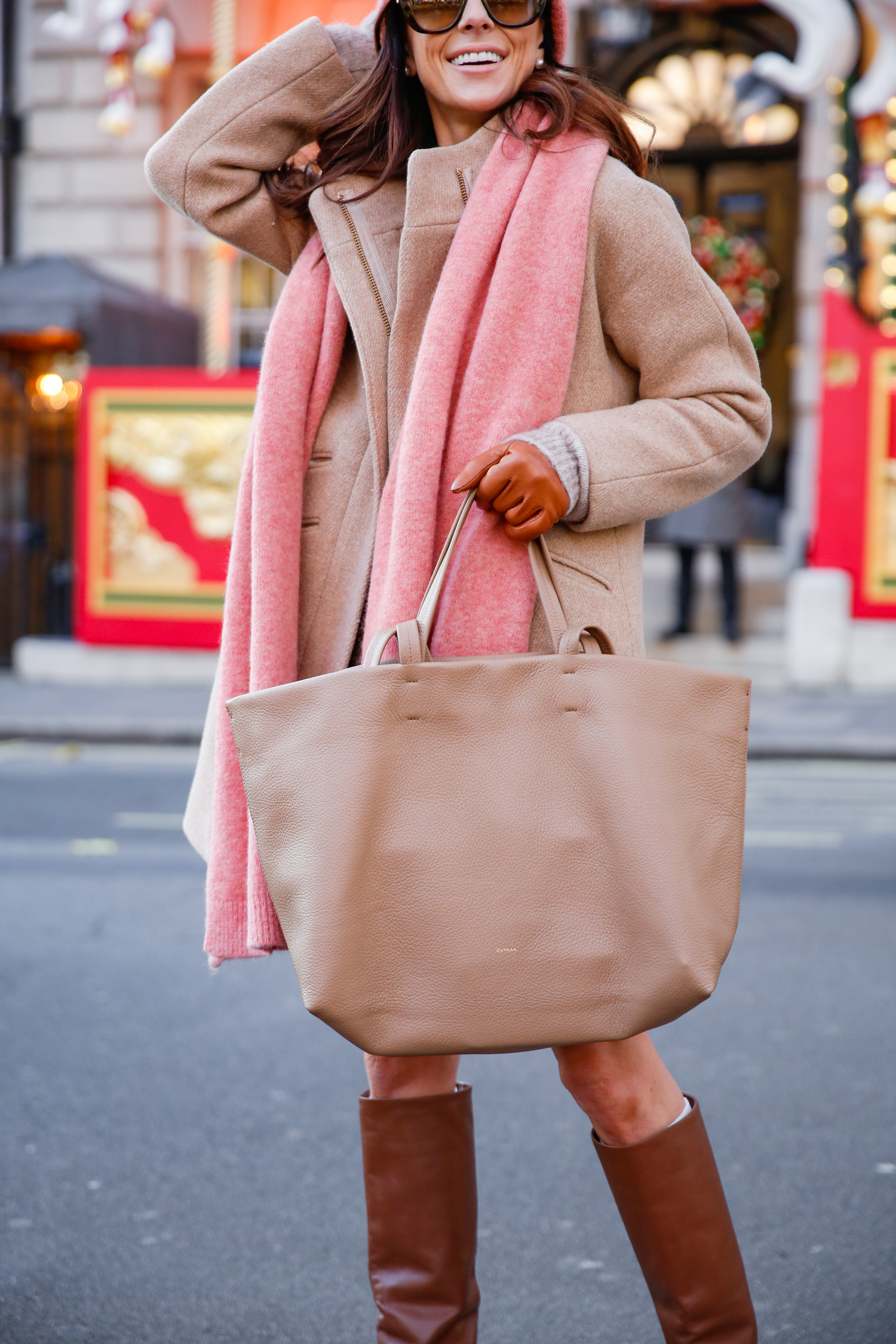 Leather Tote
This leather tote is a new purchase from the Cyber Week sales. It was too beautiful to pass up. I love that it has two handle options. It's very unique and not something I've seen on other tote bags and, while it might be a little more to faff with, it is nice to have two options in how I want to carry it based on what's in it. The soft leather keeps it light and makes it easy to fit in all your essentials without you feeling too weighed down. I think it'd also make a perfect gift!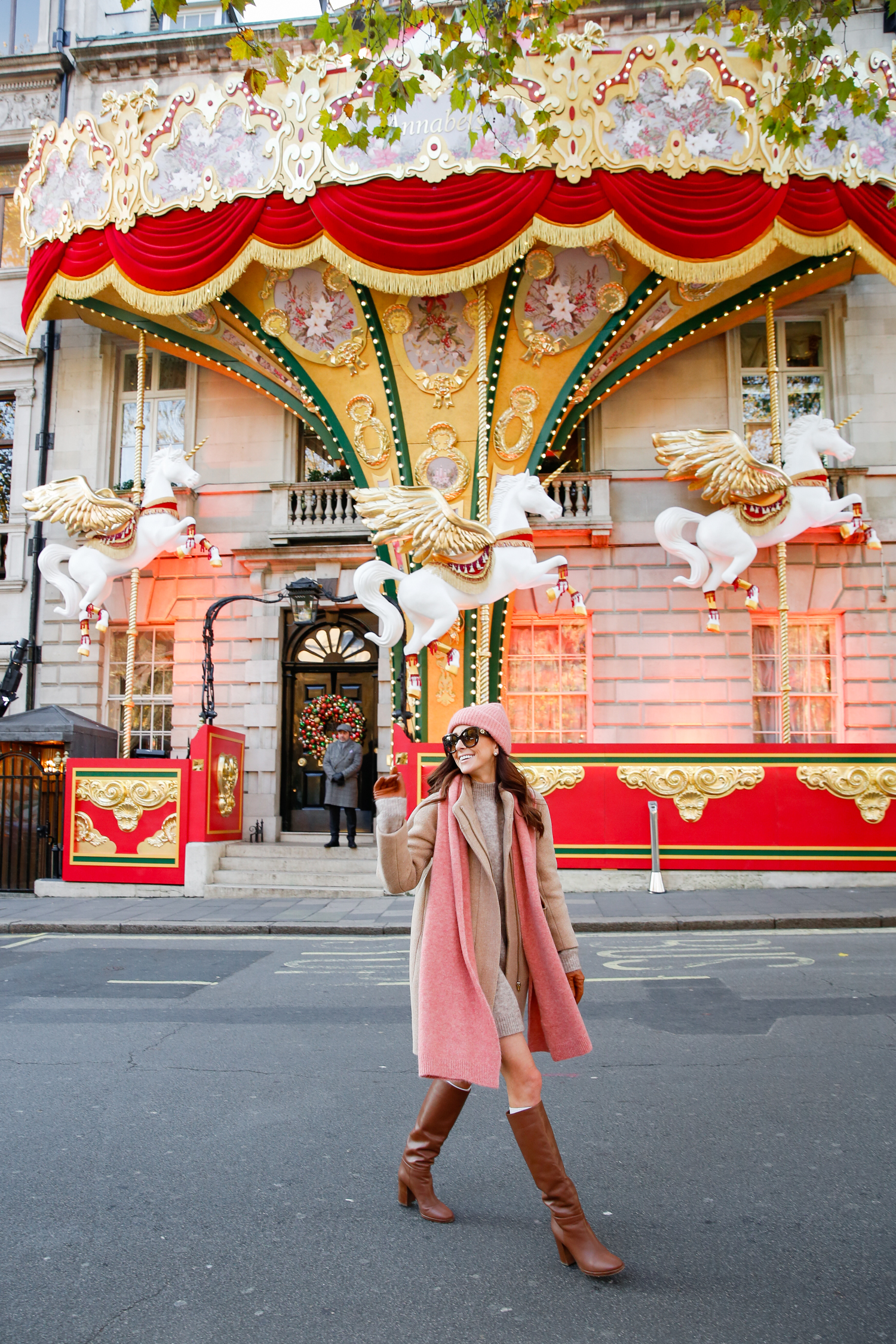 Warm Accessories
One of my favorite things about the winter season is all the cozy accessories. The exact scarf and beanie I'm wearing here are sold out, so I've linked similar scarf and beanie options as well. And the exact gloves I'm wearing here are an older pair, but I recently grabbed this pair of similar leather gloves that I'm loving.
SHOP THE LOOK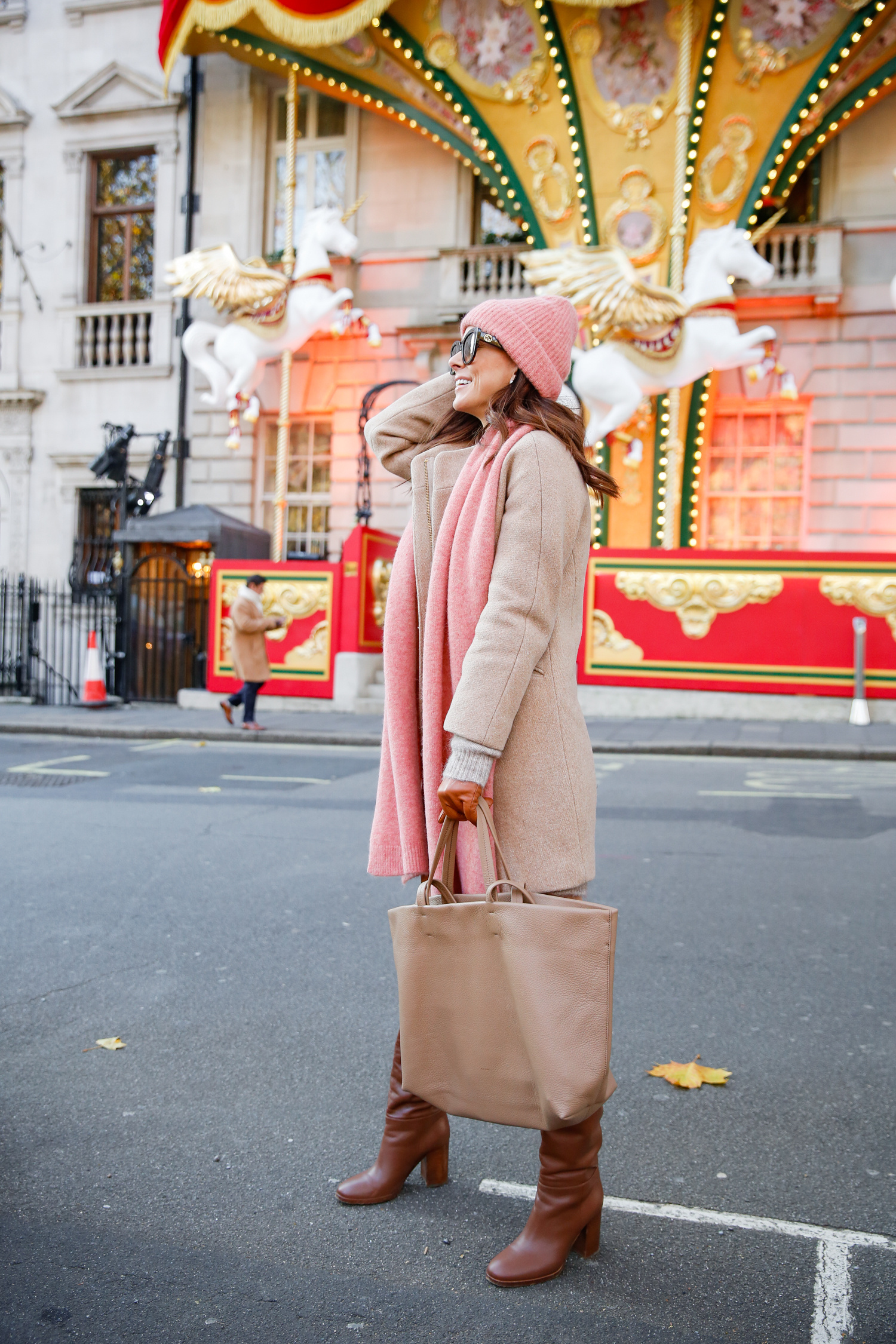 Last Minute Gifts to Grab
Mothers and Sisters-in-Law
If you're struggling to find the best gifts for women on your significant other's side, I've pulled ideas for both your mother-in-law and your sister-in-law that I know they'll love. Chances are, your sister-in-law has been eyeing a Stanley Cup.
White Elephant Party Gifts
Have you pinned down your holiday party outfit, but totally forgot to grab a white elephant gift? I know the feeling too well! Check out the last minute white elephant gifts I've pulled together to hopefully help save the day.
Stocking Stuffers For Her, Him, and Kids
Isn't it funny how sometimes the smallest gifts can still leave us stumped? I've rounded up stocking stuffer ideas for her, for him, and for kids to give you a nudge if you feel like you've run out of inspiration!
Gifts For The Hostess
It can seem like the hostess in your life truly does have the "mostess", and they can be a challenge to find the perfect gift for. For that very reason, I've pulled some last minute gift ideas that any hostess would love. Personally, I have my eye on the Wine Lover's Card Deck!
Gifts For Parents
A Grill-Top Pizza Oven? Say no more! Gifts for parents can be tough when it seems like they might, "have it all". If that's the case, I like to try to "upgrade" the things they use all the time. For example, you know the mom that loves to cook would very much appreciate a new Cast Iron Dutch Oven.
Bestie Gifts Under $50
Did you save your bestie for last? If you did, and now you find yourself in a pinch, I've rounded up several gift ideas for her. All I have to say is, you can't go wrong with these slippers!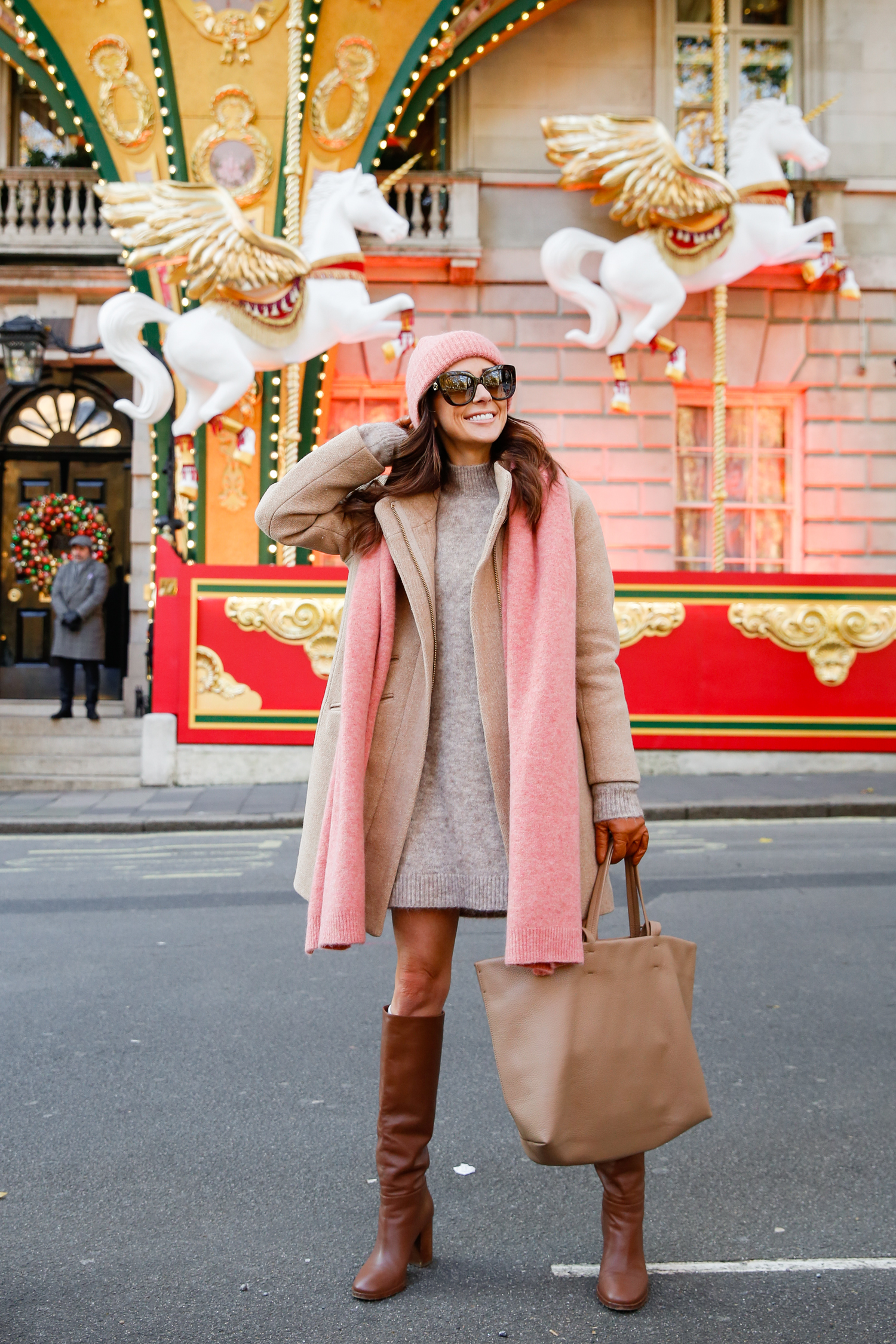 Okay, so maybe that was a lot. But my hope is that this post gives you the inspiration you might need for the final push in your gift shopping! And if you're looking for even more inspiration, see my full 2022 Gift Guide Lookbook.
As we move quickly towards Christmas Day and the end of the year, I hope that you're able to slow down and enjoy the season! This time of the year is so special for memory making, spending time with loved ones, and reflecting on all the things we can be grateful for.
What are you most looking forward to doing over the holiday? Let me know in the comments below! xo.