Happy 2023, loves! As we find ourselves transitioning back into our pre-holiday routines, I hope that your first days of the new year have been joyful for you and your loved ones. Today, I'm excited to share the best selling items you loved in 2022.
For me, it usually feels like a pretty big jump to go from soaking in the magic of the holiday season straight back to work, schedules, meetings, and daily rituals all over again. You'd think I'd see it coming each year, but it certainly snuck up on me yet again!
While reflecting on 2022, one of my favorite things to do is to look back on the things you loved most throughout the year. Looking back at your favorite items that I shared this past year helps me learn more about you, understand what you like to see, and see how you enjoyed what I shared. It's like a sweet little year-in-review for me!
With that being said, let's jump right in to the top 10 best selling items from 2022!
10. Abercrombie & Fitch Smocked Bodice Easy Maxi Dress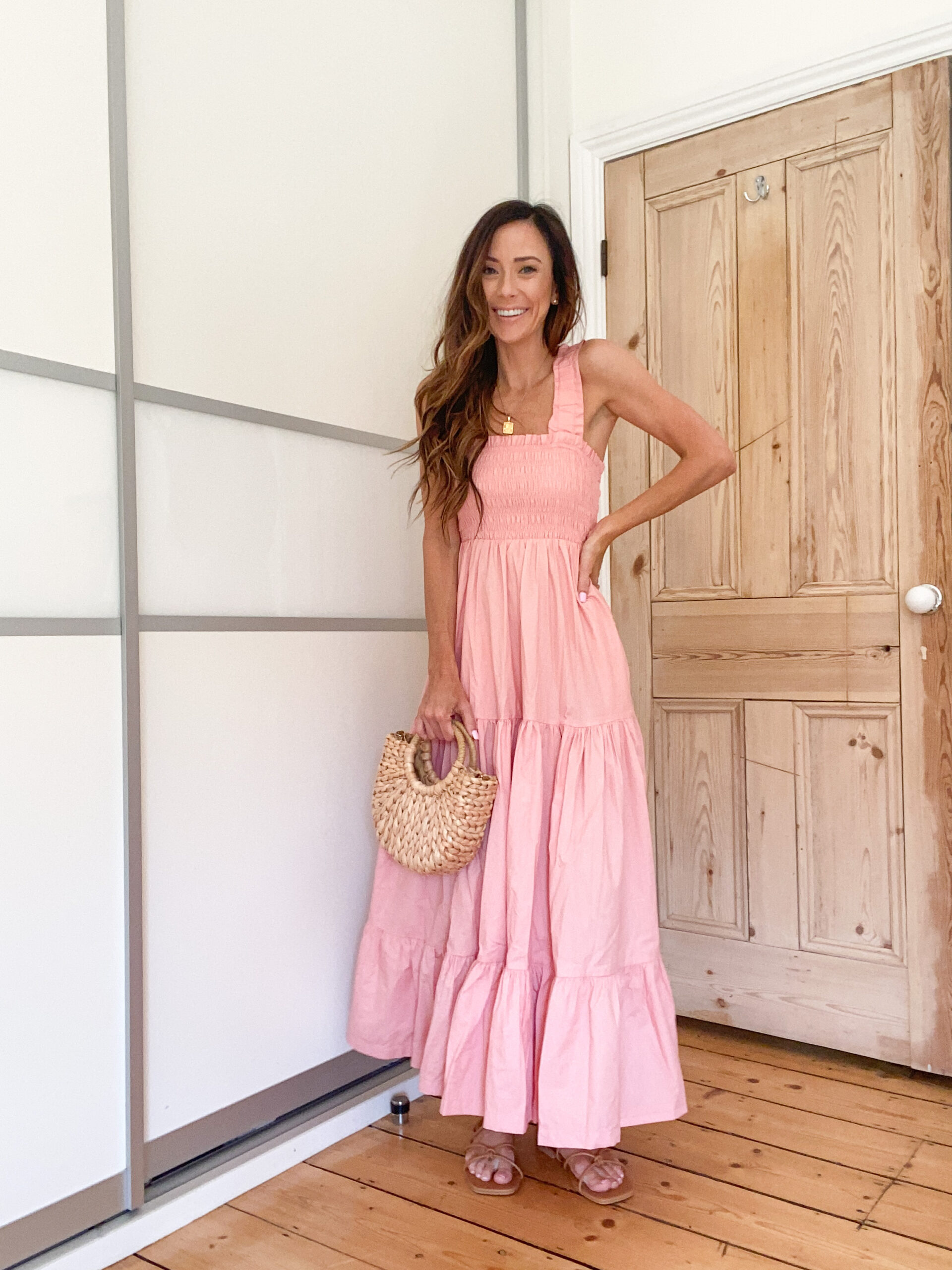 Back in the spring, I shared this Instagram Reel that was so much fun for me to put together. And it turns out y'all loved it, too! From the Reel, you really loved this dress in particular. I don't know about you all, but I'm ready for warmer weather.
9. Mango Oversized Knitted Coat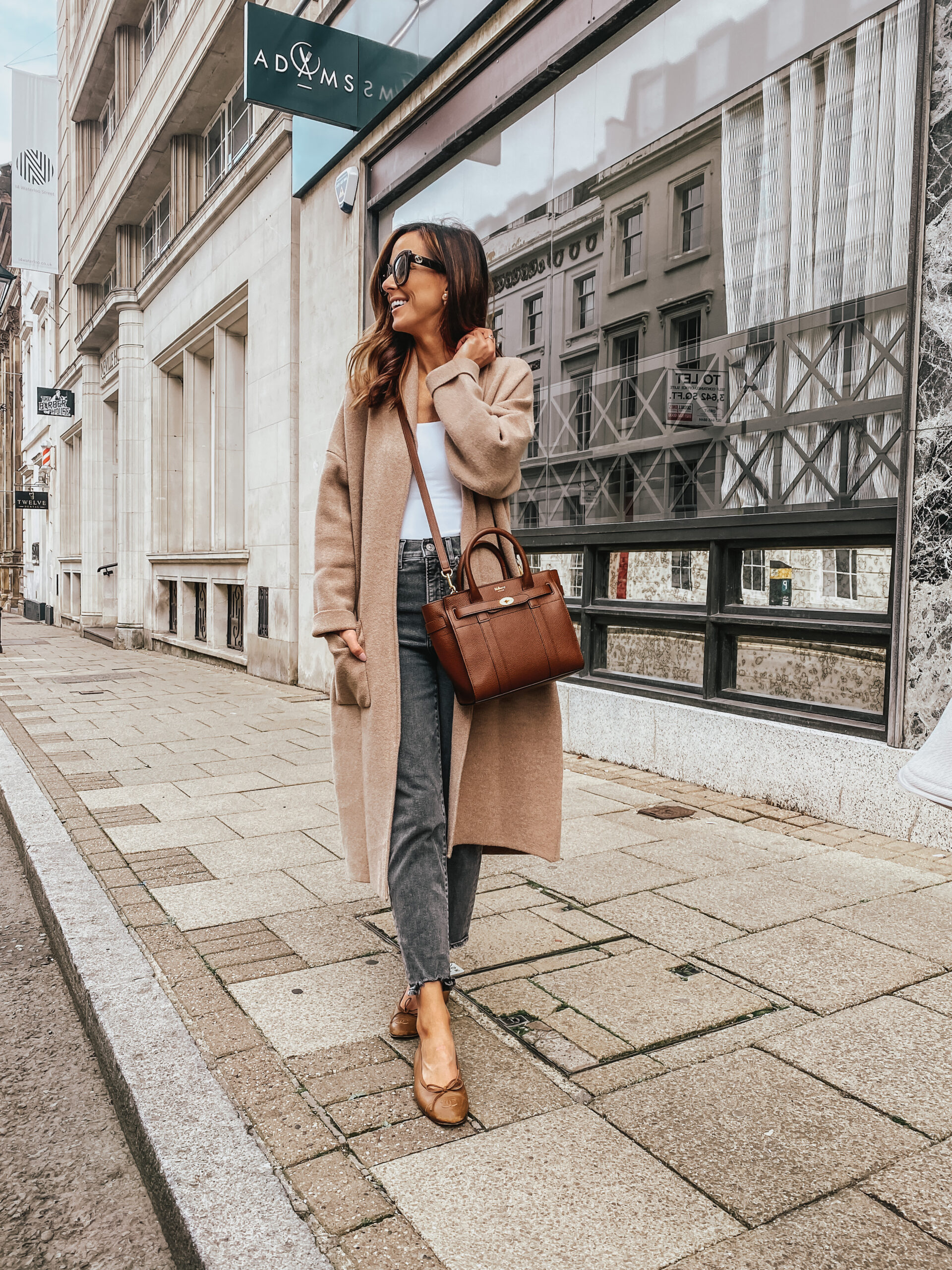 This oversized knitted coat is one of my absolute favorites, so it doesn't surprise me that it made it to the number nine spot in the best selling items from 2022. This coat had the highest number of clicks, but it's not what sold the most. Looks like you'll have to keep scrolling on down to see which item was the top seller!
8. J.Crew Oversized Cashmere Wrap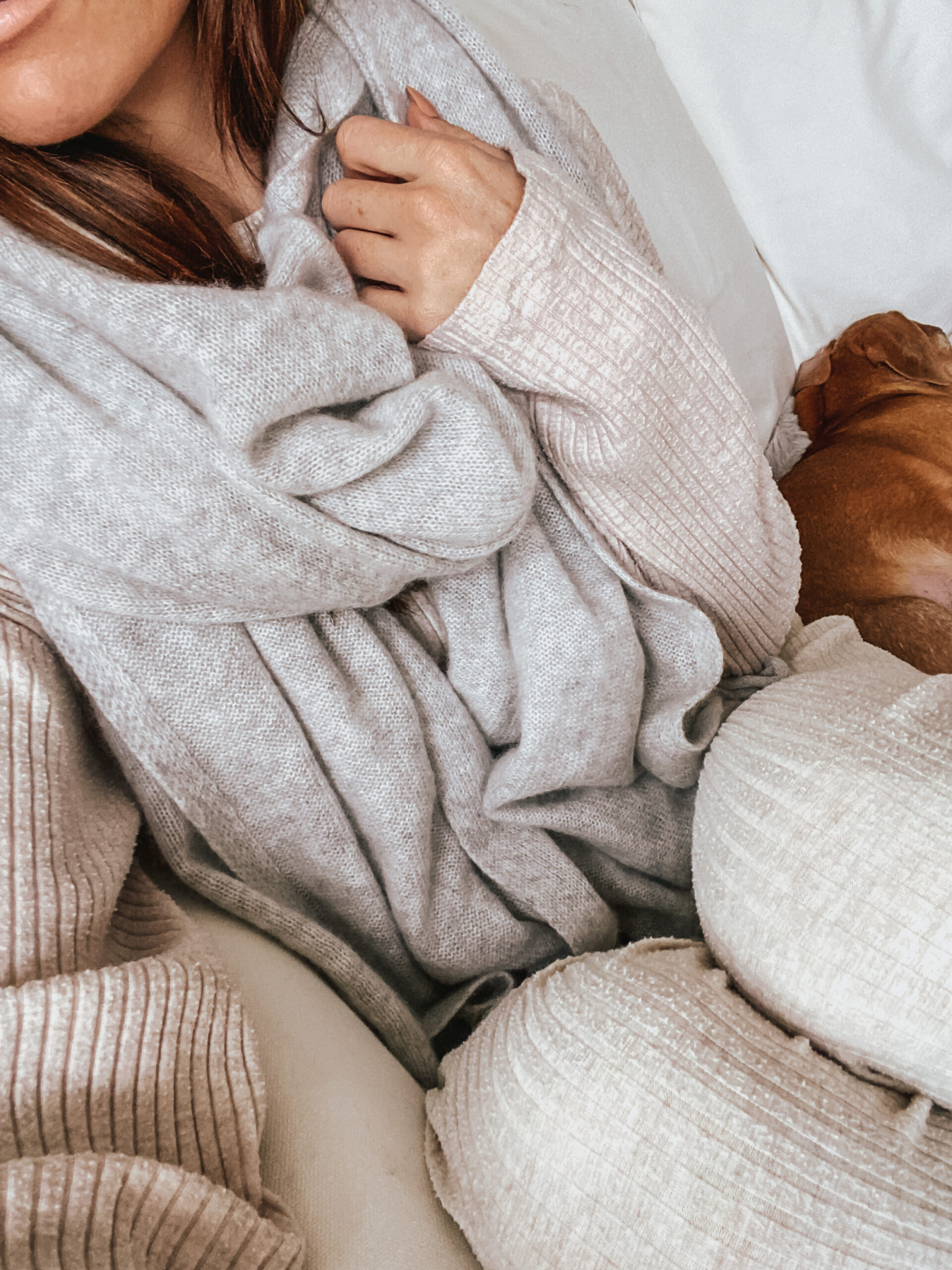 After seeing that this oversized cashmere wrap made the top ten list, y'all confirmed for me yet again that you are my people. This wrap is one of my winter go-to's year after year for both going out and about, and also staying cozy at home.
7. Kate Spade New York Dakota Loafer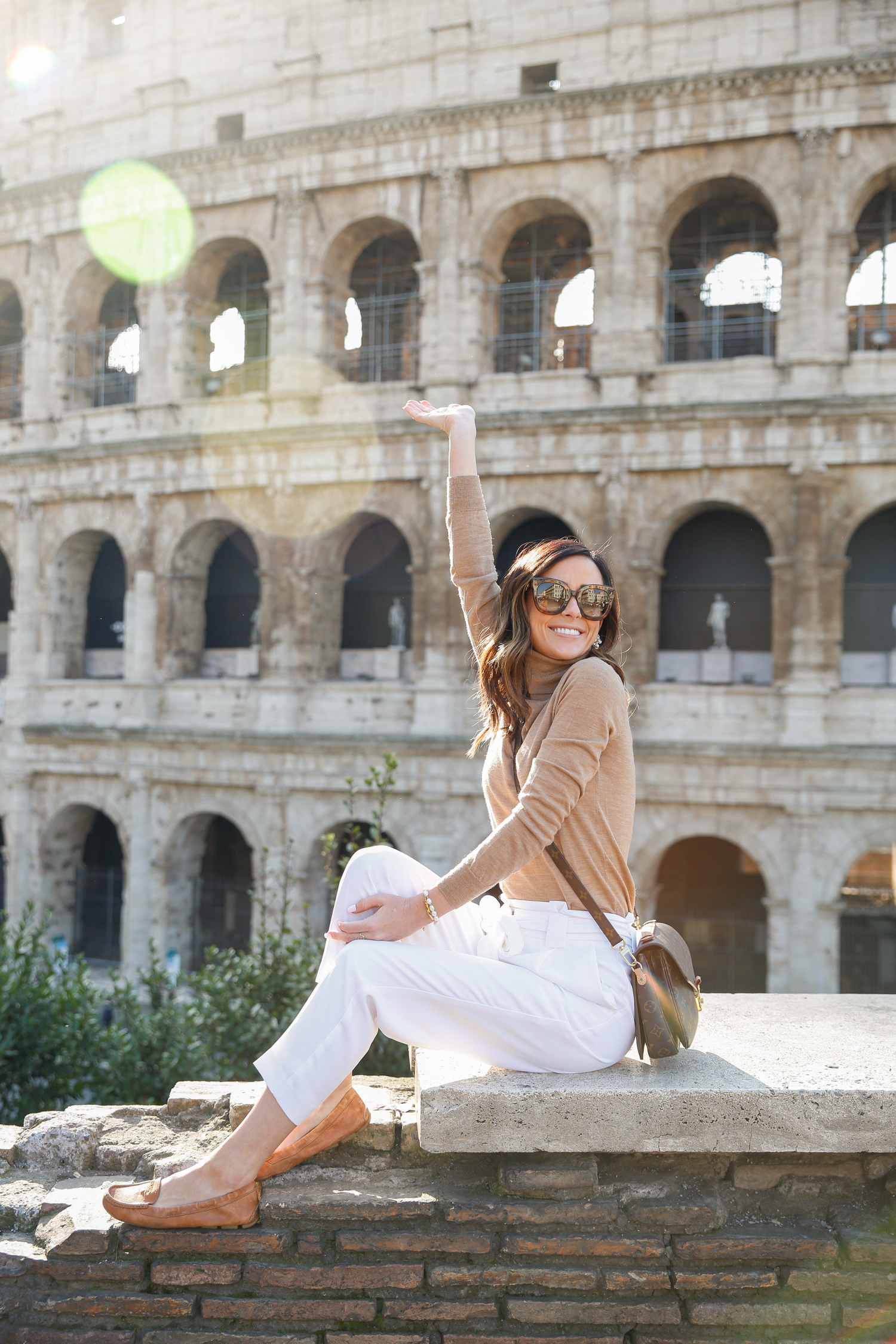 Y'all loved these suede loafers, and I'm so glad you did. These are a walking go-to for me, and I find myself reaching for them when I know I'll be on my feet quite a bit. My hope is that you traveled your heart out this past year, and put some miles on these shoes, too!
Originally, I shared these loafers in my previous post, 5 Easy Ways To Elevate Your Personal Style. The loafers I'm wearing in the post aren't the exact loafers, but the ones I've linked are a very similar option!
6. Red Dress Boutique White Midi Dress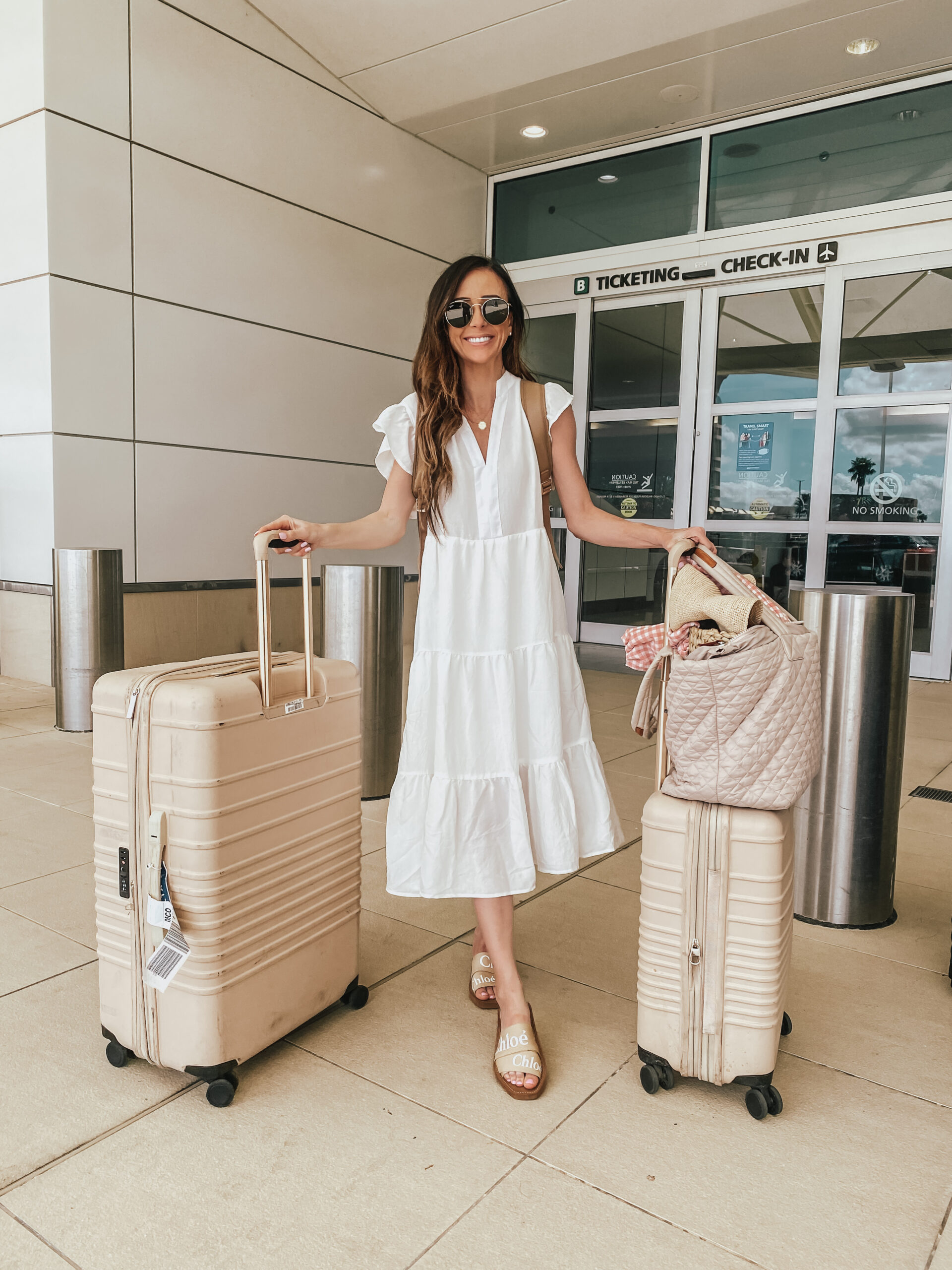 A little something about me is that I don't mind to travel in a comfortable dress, especially if I'm excited for the destination! And this white midi dress didn't disappoint. I'm so glad to see that y'all scooped it up as well.
5. H&M Smocked-Bodice Dress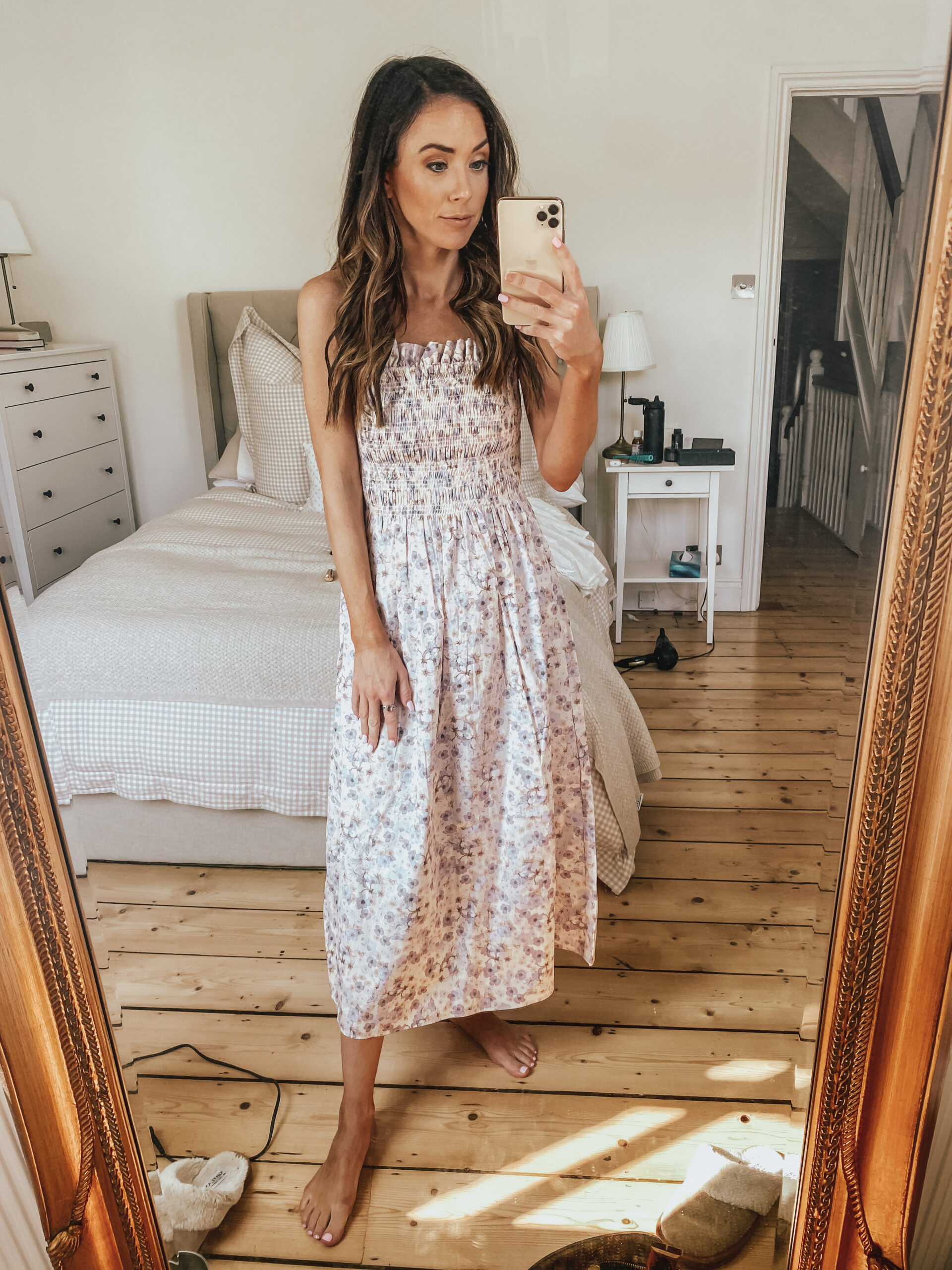 It's too much fun to see another chic warm weather dress in the top ten. It looks like we can all agree that dresses are one of our favorite pieces! This smocked dress became staple in my closet during the spring and summer months in 2022, and I hope that you got a lot of use out of it too.
4. Zella Quilted Funnel Neck Pullover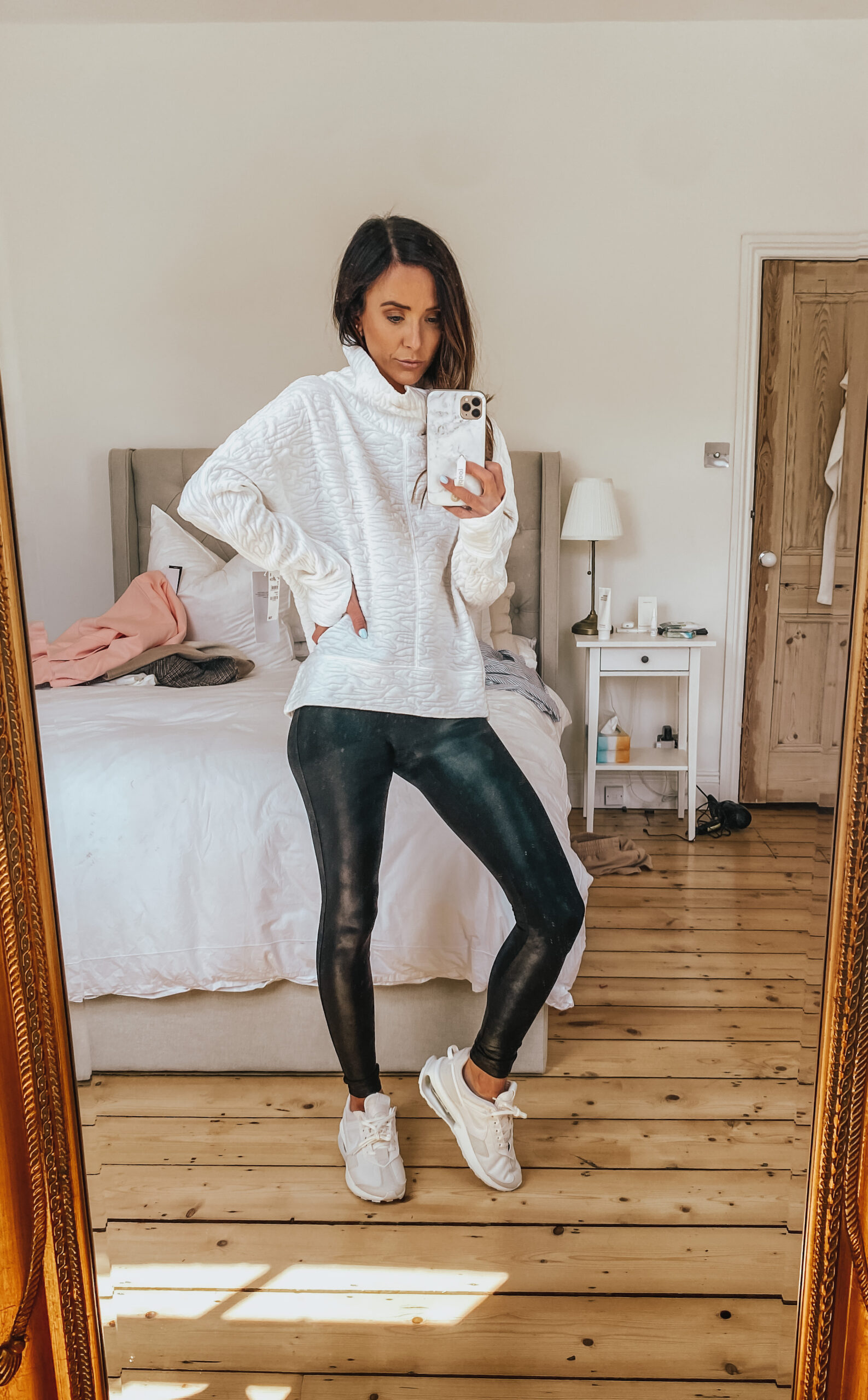 As much as I can get down with wearing dresses often, you can also find me in comfortable athleisure quite a bit. This funnel neck pullover had the highest order conversion percentage and items sold conversion, so it looks like y'all were doing some serious shopping work when you added this item to cart!
3. Steve Madden Studded Sandal
To see these studded sandals hit the number three spot makes me so happy, because I love them as well. These shoes served me well both in the spring and summer, and also on vacation. I found that they held up very well, and I'm looking forward to breaking them out again this year.
2. 7 For All Mankind Crop Wide Leg Jeans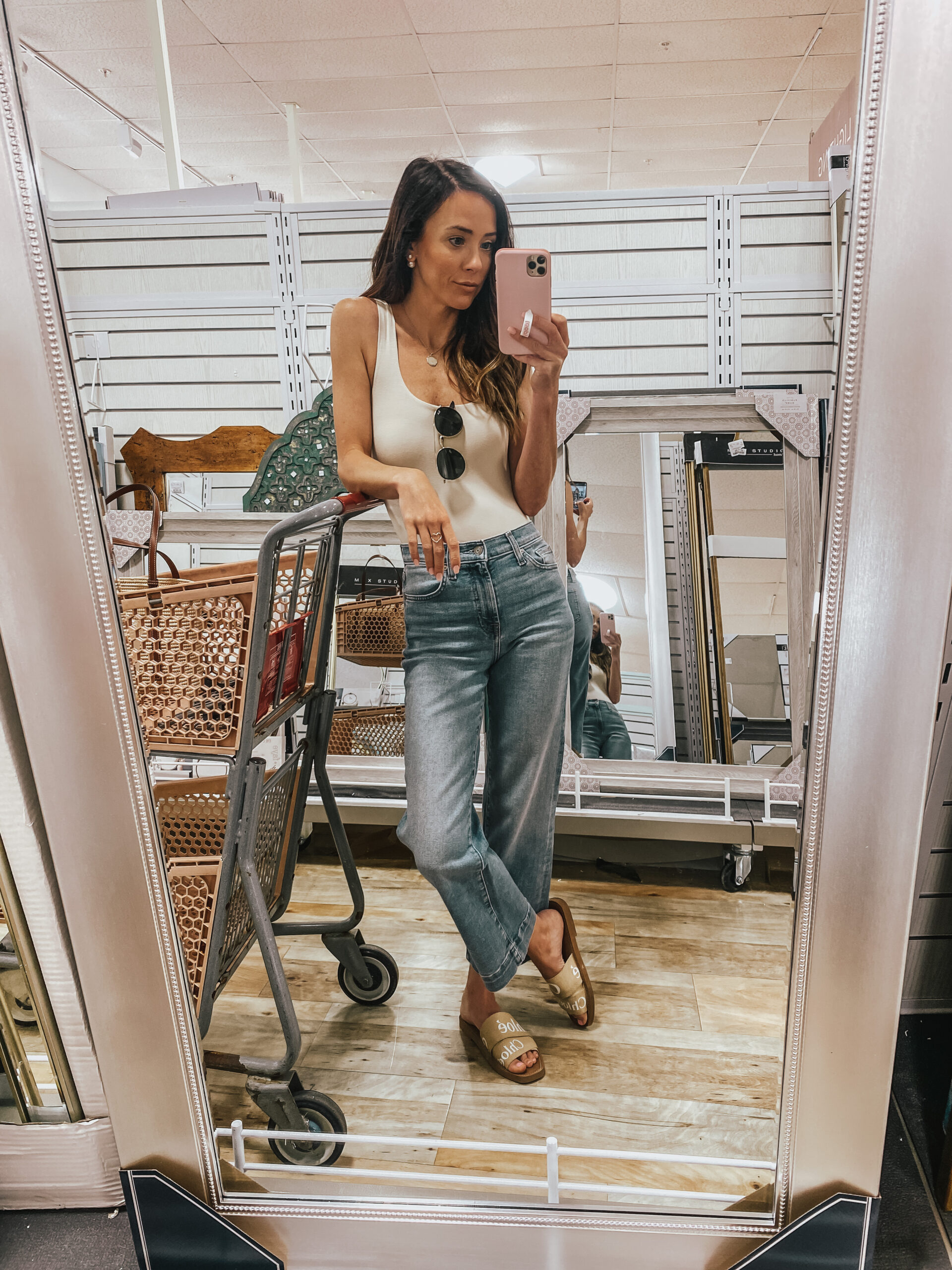 It looks like I wasn't alone when I embraced the wide leg jean trend in 2022! And this pair of crop wide leg jeans became some of my very favorites. I find myself wearing them for several different occasions, such as running errands, grabbing coffee, heading out for a lunch date on the weekend, and so much more.
1. Treasure & Bond Smocked Sleeveless Midi Dress
And finally, number one! Unexpected, right? I'm not sure if it's because everyone was craving warm weather when I visited Florida in February or what, but, y'all went crazy over this smocked sleeveless midi dress under $100.
Alright, friends! That covers my top 10 best selling items from 2022 based on your engagement. At the risk of sounding like a broken record, I truly can't thank you all enough for being here with me. I am walking into 2023 with so much hope and gratitude for all that's to come! Cheers to an amazing year ahead for us all.xo.